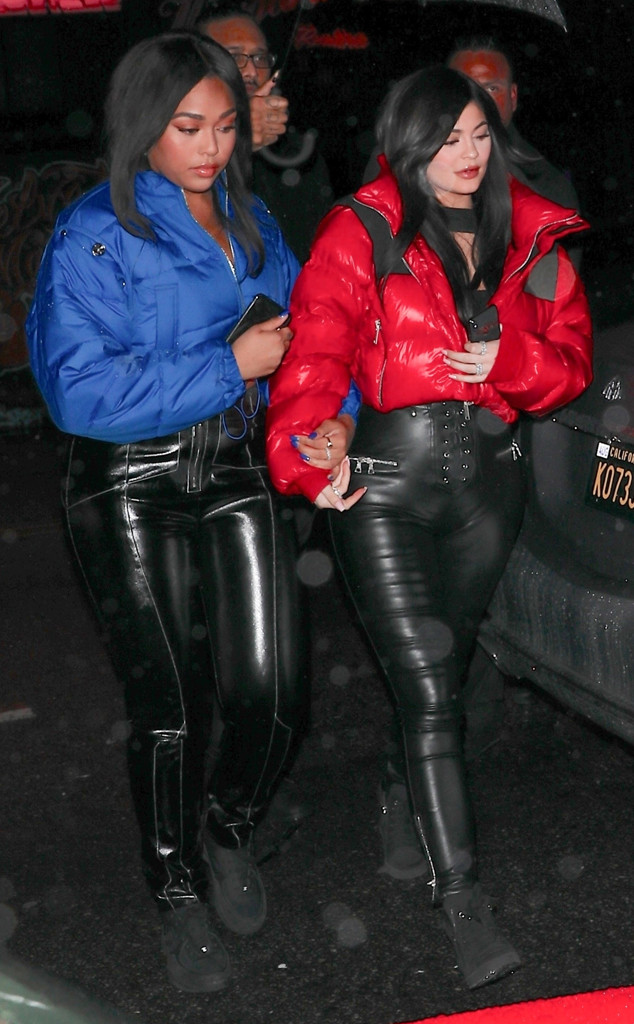 NGRE / BACKGRID
Since news emerged of Tristan Thompson allegedly cheating on Khloe Kardashian with her, Jordyn Woods' personal life has been turned upside down.
Earlier this week, reports surfaced tyingKylie Jenner's famous BFF to the basketball pro with TMZ reporting that they had been seen making out at a house party on Sunday night. "Khloe first started hearing things on Monday. She wasn't sure if it was true and started to ask around," a source told E! News. "She knew it had happened for sure on Tuesday." Amid the news, E! News confirmed the parents to True Thompson had officially called it quits.
As the story continues to make viral headlines, Woods is "living her worst nightmare," a source has told E! News. "She's completely distraught and knows she has lost everything. Her life will never be the same."
According to the source, the controversy has significantly affected her friendship with Kylie and the rest of the Kar-Jenners. "As of yesterday, she has been completely cut off by Kylie and the family," the source said. "Kylie's life has been turned upside down as well. She feels like she never knew who Jordyn was."
As the source explained, the Good American model had also formed a relationship with Khloe prior to the scandal. "Jordyn was a friend that Khloe confided in about her difficulties with Tristan and then Jordyn did this. The family won't be forgiving," the source said. "They have done everything to help Jordyn be successful on her own. They feel she would be nothing without them. It's such a betrayal for them."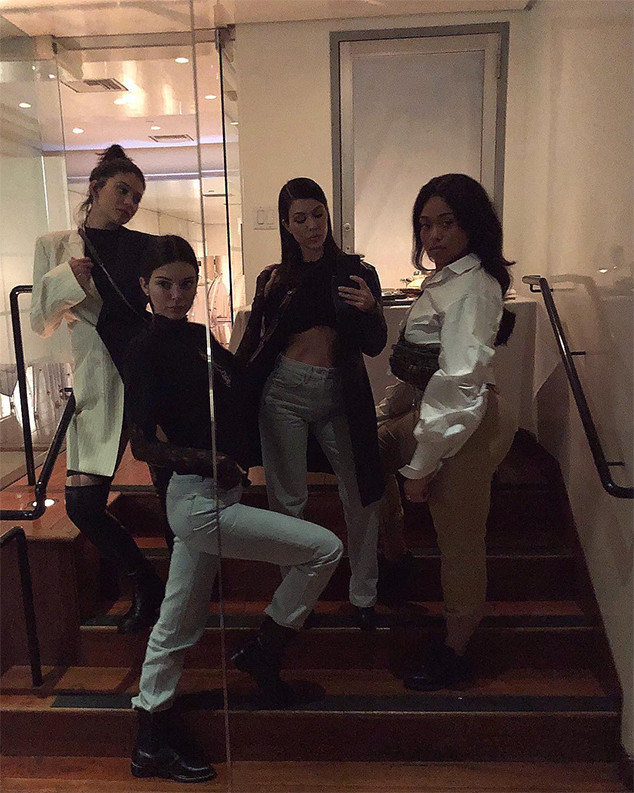 Instagram
Fans of Kylie know Jordyn well thanks to her appearances on Life of Kylie and in the makeup mogul's digital content. The decade-long friends had grown so close that Stormi Webster's famous mom even financially supported Woods as their lives became closely intertwined in recent years.
"Kylie pays for her entire life and she even bought Jordyn a car," the source noted. "Jordyn was on all of her vacations. Her whole family was invited to the Christmas party and Stormi's birthday party."
Now, Woods is back living with her mom after moving out of Jenner's house and has tried to make amends, a second source told E! News. "She is devastated and feels completely lost," the second source described. "Jordyn has tried profusely to apologize to Khloe, Kylie and even Kris [Jenner] several times since the news spread. She has reached out to Khloe multiple times trying to explain that this was a one-time mistake."
However, as the first source said, "It's all just a huge shock and shows her true colors. It's going to take a long time for the sting and the shock to go away."
Source: Read Full Article