Please join me on a horrifying journey back to September 2018, when Noah Cyrus and Lil Xan endured what might be the messiest breakup of all time.
In case you've erased this from your memory (lol, sorry!), Lil Xan and Noah confirmed their split in a series of deeply emotional videos. Like, at one point Lil Xan urinated on a plaque for his song "Betrayed" because NOAH BETRAYED HIM. By which I mean she sent him a photoshopped image of Charlie Puth's head on a porn star's body, which caused him to get confused and freak out.
Anyway, the point is Noah and Lil Xan's breakup was A Mess™, so you can imagine the internet's collective alarm when Lil Xan posted the below photo and mused that "things got sloppy:"
View this post on Instagram
i genuinely think these 2 are some of the best not only female artist but in general coming up rn ! yes i know things got sloppy but i see the world so clear now! and everybody stop with all the "your tryna get her back" it's not like that i just don't see the need for drama or fighting and their both genuinely good people! 💔 and when i say coming up i don't mean i'm a fucking bigger artist jeez haha 😂
A post shared by 💔🇲🇽DIEGO🇲🇽💔HEARTBREAKSOLDIER💔 (@xanxiety) on
Sure, Noah would like "everybody stop with all the 'your tryna get her back'" comments, but legit…is he trying to get her back, y/n?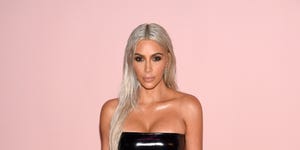 Source: Read Full Article