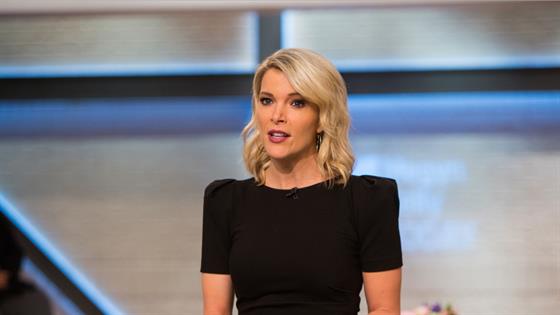 Gayle King says Megyn Kelly "stepped in it" when she made her controversial blackface remarks on her show, which reportedly led to its cancellation and left her future at NBC up in the air.
On Megyn Kelly Today on Tuesday, while talking about offensive Halloween costumes, the host said that wearing blackface was considered OK when she was a kid "as long you were dressing up as a character." Following a backlash, Kelly apologized in an email to colleagues, then live on the air on her show. At an NBC News town hall on Wednesday, chairman Andy Lack condemned Kelly's blackface comments. By that afternoon, it was reported that her show was canceled.
King, co-host of CBS This Morning, was asked about the controversy on The Late Show With Stephen Colbert that night.
"Listen, I have 'blackface' 24/7, so it is never an issue for me," she said. " I thought Andy Lack, who runs NBC [News], summed it up very nicely when he said it's a "very unfortunate" thing."
"I know Megyn Kelly. I happen to like Megyn Kelly. She and I went to the Kentucky Derby two years ago and we bonded. I think she's a very smart cookie and very smart at what she did- what she does," King continued. "But I think she clearly stepped in it, she made a terrible mistake, and I was surprised she would make a mistake of that kind. She's very smart, she's an attorney."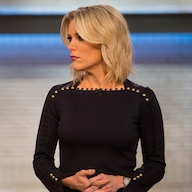 Read
Megyn Kelly Under Fire at Today: How Her Career Went Up in Flames
While NBC has not commented on the cancellation reports, a rerun of Megyn Kelly Today aired on Thursday. An NBC News spokesperson told CNN, "Given the circumstances, Megyn Kelly Today will be on tape the rest of the week."
Kelly recently hired a Los Angeles litigator and he has started negotiations with NBC about her potential exit from the network, the New York Times reported.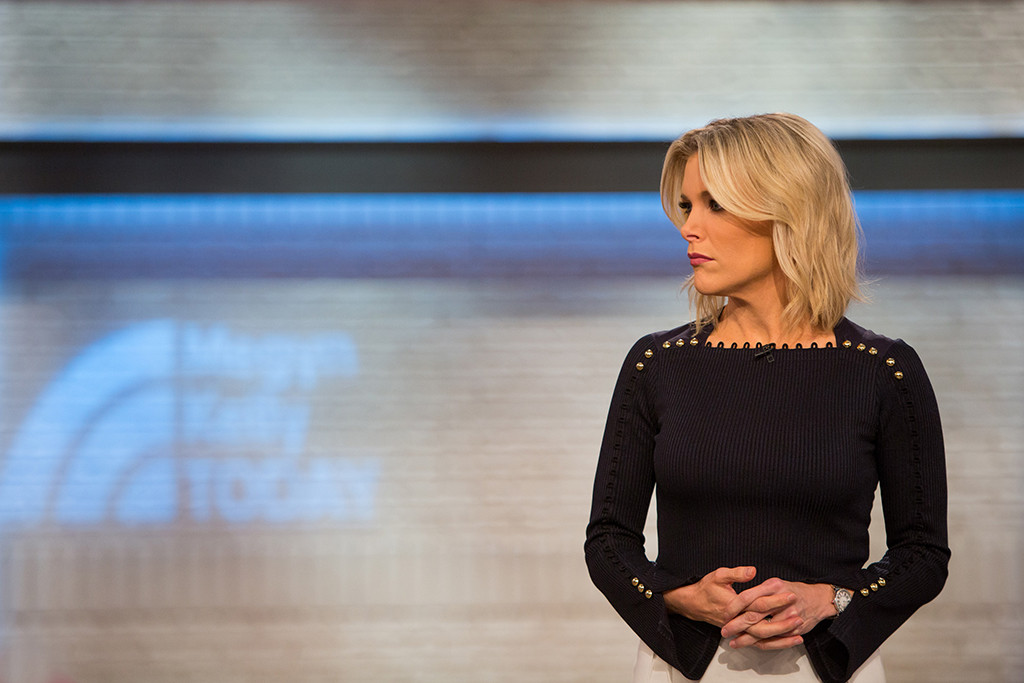 Nathan Congleton/NBC
Kelly has stirred controversy with on-air remarks before, including at her previous job as a host on Fox News. In 2013, on her show at the latter channel, Kelly infamously declared that "Santa just is white" and that "Jesus was a white man, too…He was a historical figure, that's a verifiable fact, as is Santa."
"So she has said a couple of things," Gayle also told Stephen Colbert. "But I never wish bad on anybody. I don't…I do feel that this is a rough time for her."
Source: Read Full Article