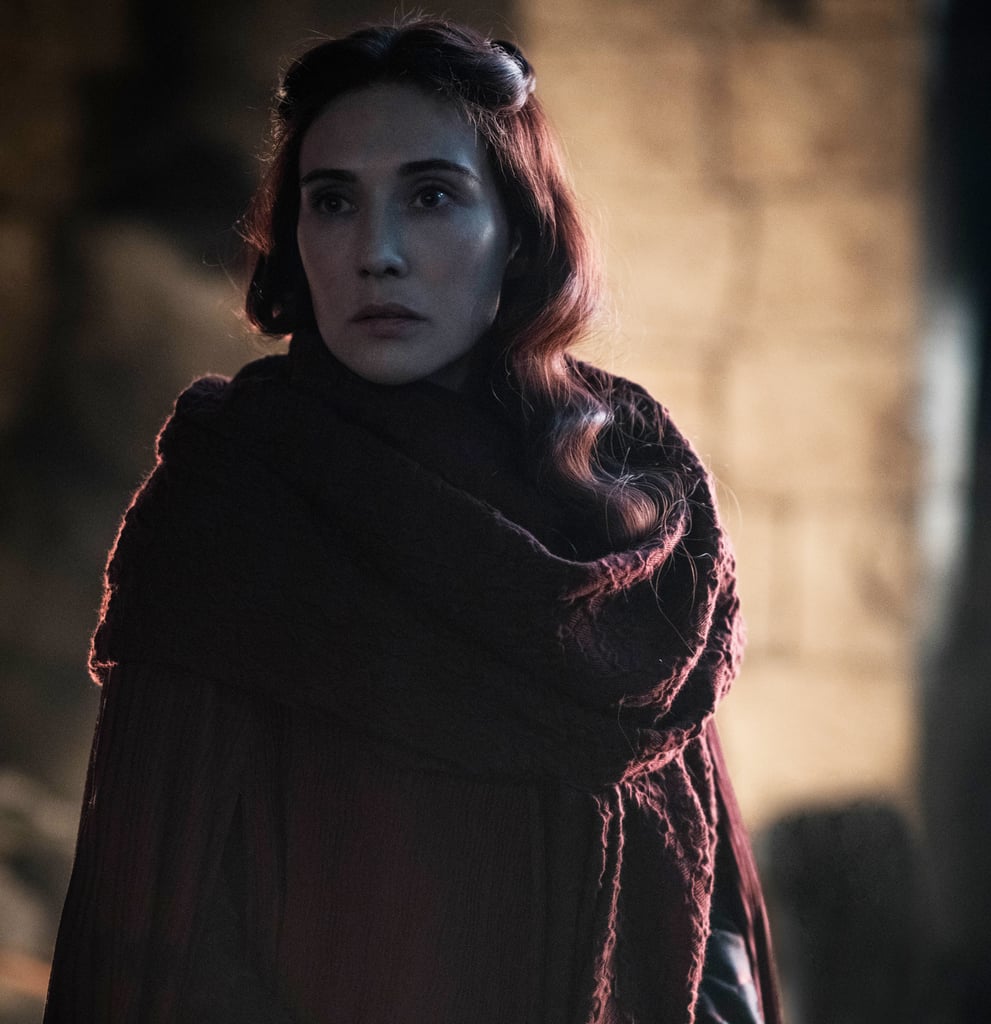 Game of Thrones: Shall We Discuss Melisandre's Dramatic Exit From the Battle of Winterfell?

Warning: All men must die, but not all men must read Game of Thrones spoilers. Go back and finish season eight episode three before reading on.
If you thought Melisandre's biggest Game of Thrones surprise on Sunday night would be her return to Winterfell, you surely don't know how many tricks the Red Priestess has up her oversized sleeves. Melisandre plays a valuable part in season eight's bloody battle, but when all is said and done, she too is numbered among the dead — just like she predicted in season seven.
Melisandre ominously trots onto the battle field before fighting begins, fully aware what her fate will be. She uses her sorcery and High Valerian tongue to set the Dothraki's weapons aflame, before entering the castle gates. Once confronted by an angry Ser Davos behind the walls, Melisandre assures him that she'll be dead before dawn — and right she is. No, she doesn't meet a gruesome end like little Lyanna Mormont. Instead, Melisandre waits until the violence ceases (and Arya kills the Night King) to remove her own magic anti-aging amulet and walk off into the snow, quickly dying of old age.
We saw Melisandre's true form back in season six, when she shed her dress and her youth went with it. Her exact age is still unknown, although she's in the ballpark of "a couple centuries old." She has obviously seen some things, and while she isn't faultless at the time of her death (hello, Shireen!), Melisandre's allegiance to the North shines through in her final episode. If nothing else, we should at least send her a well-deserved "thank you" for kicking Arya into action.
Keep reading to see fans' reactions to Melisandre's shocking departure.
Source: Read Full Article