On a scale of one to ten, how exhausted are you by the royal feud? Same! Truly, this thing is like the Little Engine That Could of drama, and it's been majorly feuled by reports that Meghan Markle and Prince Harry may be moving to Africa to put "distance" between themselves, Prince William, and Kate Middleton.
The royal feud has taken several dramatic twists and turns (all of which are equally eye-roll inducing) but the current narrative seems to be that Harry's pissed at his brother for not making Meghan feel more welcome. Which, fair if true! And now William and Kate have accidentally made the situation way worse thanks to the photo they picked in order to wish the Queen a public happy birthday.
The couple decided to post a cute family picture to Instagram—but the problem is that, um, Meghan is nowhere to be found due to this snap being taken before her time. And fans are calling William and Kate TF out.
Comments range from "Why deliberately leave Meghan out???" to "Methinks someone is missing from the photo," to the very extra "But were is Meghan? An official photo without her…WHY?!"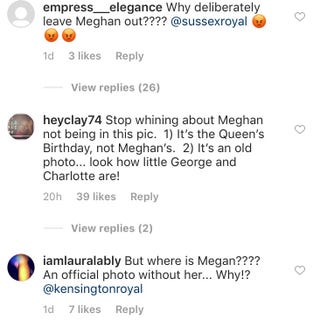 To be honest, Prince William and Kate Middleton likely didn't choose this picture themselves and presumably have other things to do than run their own social media accounts. And if they did choose it themselves, chances are it didn't occur to them that they were snubbing Meghan. Like, even Prince Harry barely made the cut! But still….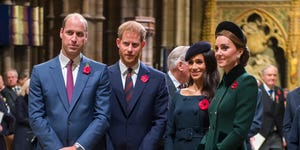 Source: Read Full Article