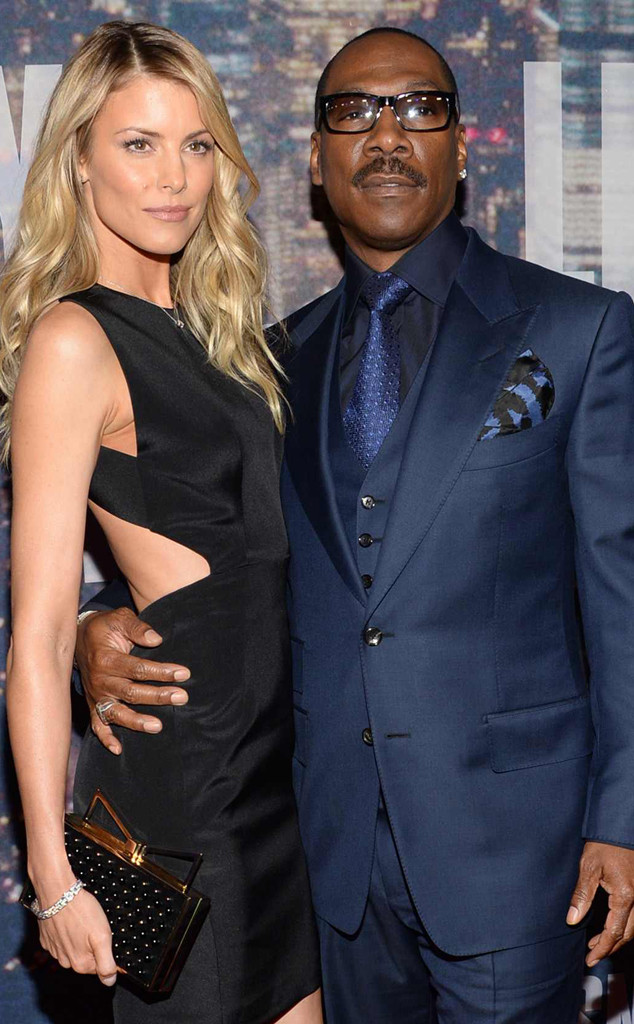 Jamie McCarthy/NBC
The holidays are all about family for Eddie Murphy.
The famed actor and comedian rang in Christmas 2018 with plenty of special faces—all 10 of his children. The Oscar nominee became a dad for the most recent time late last month when he and fiancée Paige Butcher welcomed son Max Charles Murphy.
In a family portrait posted by his 28-year-old daughter Bria Murphy on social media, Murphy appears in the center of the photo with his and Butcher's daughter Izzy Oona Murphy in his arms. Meanwhile, his leading lady stands beside him holding their newborn.
In black and white ensembles, the rest of Murphy's children are also pictured, including Bella Zahra, Zola Ivy, Shayne Audra, Miles Mitchell and Bria, his five children with ex-wife Nicole Mitchell Murphy. He and Nicole were married for 12 years before she filed for divorce in 2005.
View this post on Instagram
Merry Christmas!!! ?
A post shared by Bria (@bria_murphy) on
Murphy's firstborn, son Eric Murphy with ex Paulette McNeely, as well as son Christian Murphy with ex-girlfriend Tamara Hood, are also in the photo.
Angel Iris Murphy Brown, his daughter with Mel B, is smiling in the front, locking arms with grandma Lillian Murphy.
"Merry Christmas!!!" Bria captioned the shot.
While Eddie has kept out of the spotlight as of late, it looks like the actor had much to celebrate this holiday season. Merry Christmas, indeed!
Source: Read Full Article