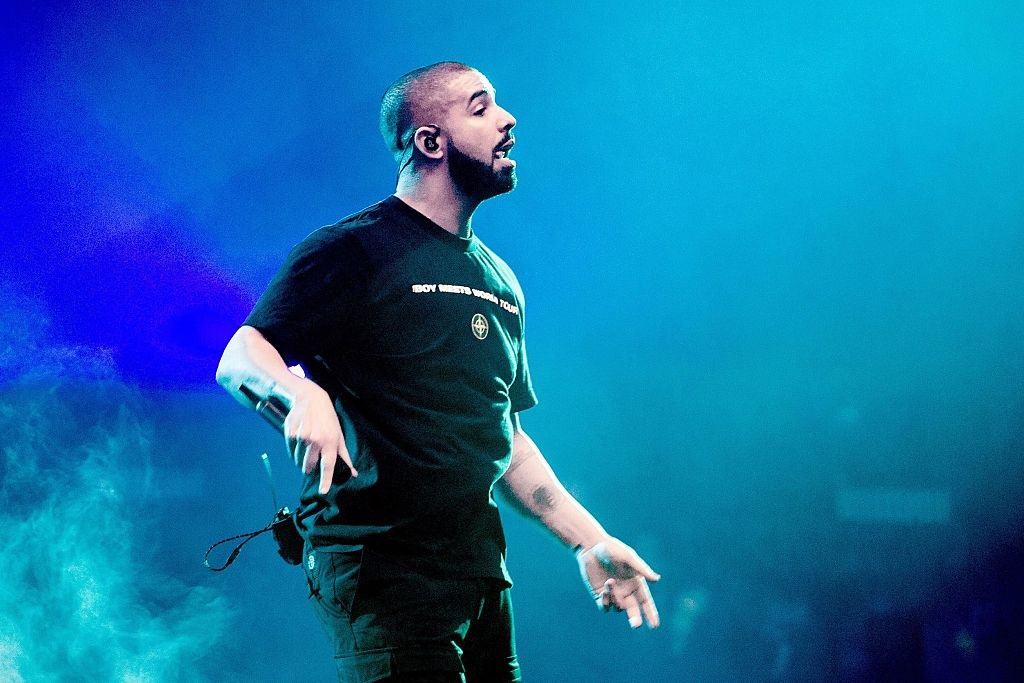 Drake performs on stage on January 28, 2017 | Ferdy Damman/AFP/Getty Images
It's official; Drake will have a Las Vegas residency. The Blast reported Drake signed a multi-year, $10 million deal with a minimum of 10 shows. Sources told the publication the rapper will make more than $10 million for his performances. Drake hinted at a possible residency a few days before the news broke. Since then, fans have been waiting to see if it was true.
The "Hotline Bling" rapper made this announcement during his performance, reports Las Vegas Review-Journal: "Vegas! When I came back, I thought it'd be back at T-Mobile Arena or some [stuff]. But I'll be back here at XS all year. You'll have a lotta chances to see me."
Drake will now join popular stars such as Jennifer Lopez, Celine Dion, Mariah Carey, and Lady Gaga, who have all had Las Vegas residencies. After a performance at XS Nightclub at Wynn Las Vegas on January 10, Drake told the audience they might see much more of him. Shortly after saying this, he put up an Instagram post with an image of him at the venue that said "new home."
Drake was paid well for his XS Nightclub performance
Drake | Ian Gavan/Getty Images
Drake was compensated quite well for his performance at XS Nightclub. The rapper reportedly received $2 million for a 30-minute performance. This is more than double the single-night record at XS Nightclub, reports Las Vegas Review-Journal. Tickets for the event cost up to $250 each. However, this $2 million check is nothing compared to the $10 million he will reportedly earn from his residency.
Drake is one of the richest rappers on the world
Drake | Kevin Winter/Getty Images
In 2018, Forbes reported Drake was the fourth-richest rapper in the world. That year, he was named to the magazine's list of wealthiest hip hop artists. Rounding out the top five on the list were Eminem, Dr. Dre, Diddy, and Jay-Z.
The year before, Drake was one of the most streamed artists. In 2017, he made most of his money touring for his "Boy Meets World Tour." He also earns money from promoting products such as Apple, Sprite and Nike, reports Forbes. The rapper once told the magazine his goal is to make Forbes' list of richest rappers every year. "Every year, we just want to get more prepared and better at touring and better at things that make money," he told the publication. "If I'm not on your list this year, I'd be gravely disappointed."
Making money moves
Even without the Las Vegas residency, Drake is doing well for himself when it comes to earning money. The rapper earned more than $250 million between 2010 and 2018. Most of his wealth was built through touring and album sales. He also built wealth through an equity stake in Virginia Black whiskey and estates in Toronto, Canada, and Hidden Hills, California, reports Forbes.
Read more: Eminem Net Worth and How He Makes His Money
Check out The Cheat Sheet on Facebook!
Source: Read Full Article