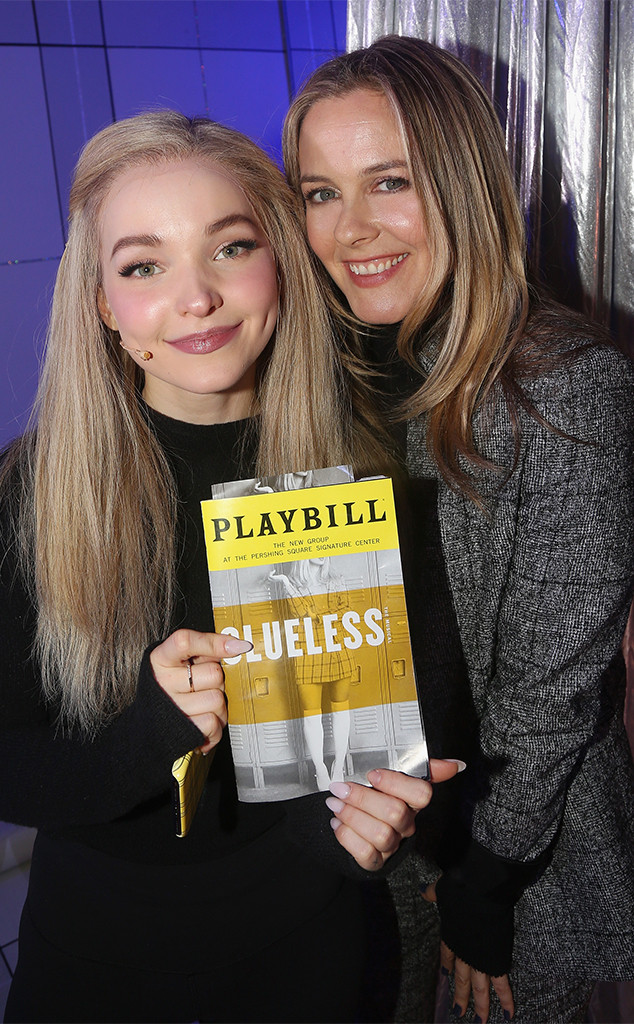 Bruce Glikas/FilmMagic
Cher Horowitz, meet Cher Horowitz.
Dove Cameron met Alicia Silverstone at Clueless: The Musical on Wednesday night and it was a reunion that had everyone totally buggin'. Cameron plays Cher in the 2018 musical version, which is currently in a limited run. It's only in theaters until Jan. 12. Amy Heckerling, who wrote and directed the Clueless movie, returned to write the musical as well.
Silverstone first brought Cher's iconic role into existence in 1995 alongside Stacey Dash, Brittany Murphy, Paul Rudd and Donald Faisonand she completely transformed what it means to mutter the phrase, "As if."
Cameron's rep confirmed to E! News on Oct. 8 that the Liv and Maddie star signed on to lead the musical.
The 22-year-old has received high praise fans and critics alike for her performance as Cher. Varitey said she "wins you over with her true belief in the power of positive shopping and her magical thinking that it can do good."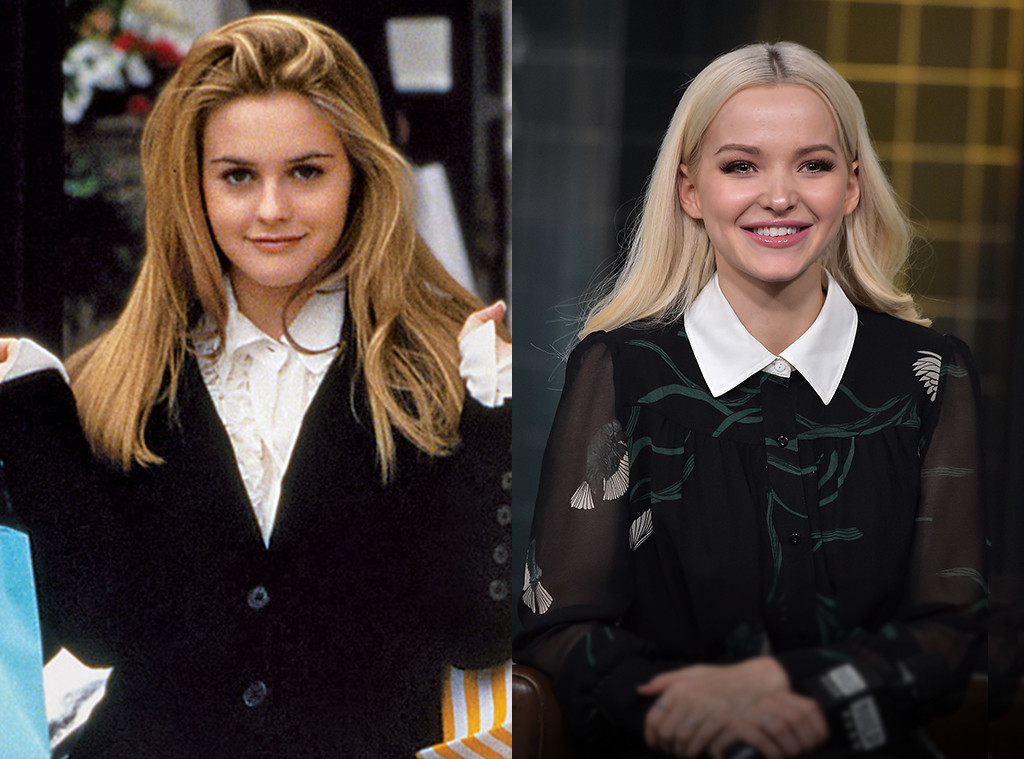 Paramount Pictures/Getty Images
Silverstone told E! News on the red carpet at Glamour Women of the Year awards that she was thrilled to see Cameron take over her role. "She's fantastic," Silverstone gushed. What's more, her son Bear Jarecki also "loves her."
Cameron has the seal of approval from most of the family!
The Disney Channel star posts about her experience on Broadway a frequent amount on social media. Other than sharing screenshots of reviews and other positive comments about it, she wrote a heartfelt message after opening night on Dec. 11. The throwback photo she posted on Dec. 12 depicted Cameron standing next to her sister in Times Square about 12 years ago.
"My first ever show premiered in New York tonight. i'm now home, emotional, looking at this picture and crying,sitting on my couch, and eating for the first time in nearly 12 hours," she captioned it. "or as many times as i imagined my life turning out like this, i never really BELIEVED that my life would turn out like this. or, maybe i did. "
Cameron continued to talk about how it was always her life goal and dream to perform on Broadway. "childhood fantasy is hard to define and discern. but here is a photograph of me (10) and my sister (17), together and seeing times square for the first time ever. me, swearing up and down that i would be one of the people on these marquees one day. collecting every @playbill that i could find, never thinking that one day i would be on the cover of my own," she continued.
To anyone who thinks they can stop Cameron on her fast-track to Broadway stardom: As if!
Don't miss E! News every weeknight at 7, only on E!
Source: Read Full Article