Anyone who is using dating apps [Phrase has to be in the first 5-100 words!] knows this: there are both perks and pitfalls to using them. Not all matches lead to romance, but the chance that one could keeps us eagerly swiping away. While — just as with dating IRL — there are dead-end conversations, ghosting, and numerous other challenges to deal with, there's also the incredible opportunity to meet someone you might not have otherwise crossed paths with.
In order to reap the most rewards from dating apps, you'll definitely need to be strategic with your swiping. Science has shown a number of tactics that may help your dating app game. For example, a Princeton University study from 2016 found that people are more likely to be successful on these apps if they include photos in which they have expansive postures (for example, their arms are facing outward rather than folded across their chest). Researchers concluded that these postures suggest traits such as dominance and openness, which are considered enticing.
Researchers Sameer Chaudhry and Khalid Khan published a review of 86 studies that focused on converting dating app conversations into a first date and concluded that the most successful profiles feature a 70:30 ratio — 70 percent of information about yourself, and 30 percent describing what you're looking for. Their research also revealed that using simple language in your profile description makes you stand out, and that group photos make you more attractive because you appear social and fun-loving.
There are so many other tactics to try, however, if you really want to become a pro. Ready to take your dating app swagger up a notch? I talked to two digital dating experts to get some suggestions for super simple hacks for more successful swiping.
Scope the profile before the photos.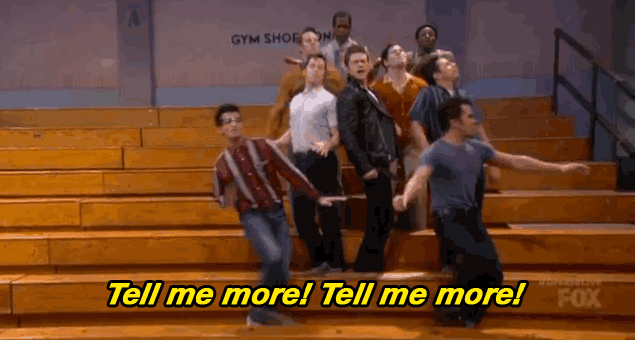 It's very likely that the first thing you look at while swiping through any prospects is their profile photo. But once someone has caught your eye, be sure to look at what their profile says. It may be tempting to start scanning through the rest of their photos, but you'll get a much better sense of who they are if you check out what they wrote first. That way, you can avoid getting infatuated with someone for the wrong reasons.
Online dating expert Julie Spira says: "If someone's profile is naked, they aren't taking dating very seriously."
That's why she recommends scoping out what they wrote in their bio before scanning their photos. Besides, this will give you a lot more info to work with when crafting your opening line. Spira recommends commenting on something in their profile, as this will show that you took the time to read it, plus it will create a much more personalized exchange.
"For example, if someone's Anthem Song on Tinder is from a band you love, let them know. It will help you stand out."
She also points out that a profile can give you valuable insight into whether you're compatible with this person or not. For example, if it's important to you that your future boo leans left in terms of politics and a match is wearing a MAGA hat, you may want to move on. Or, if someone indicates that they're looking for a polyamorous relationship and you're a one-partner kind of gal, then you'll know to keep swiping.
Take it offline… stat.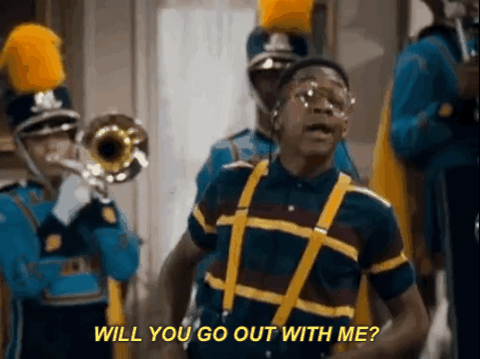 You know those dating app convos that seem to drag on forever without going anywhere? And then fizzle out before you can even assess your chemistry IRL? Yeah. Don't let that happen.
"The sooner you meet the better," says Fran Greene, licensed clinical social worker and author of The Secret Rules of Flirting. "Don't engage in texting for days on end. It's a huge waste of your time and all it does is create a sense of false intimacy. You never know if there's a real connection until you meet."
Spira agrees.
"I believe you need to strike while the digital iron is hot," she adds. "That means if you've sent a few messages back and forth, it's time to ask for their digits, schedule a phone date, or time to meet up IRL. If you wait past a week or two, the match is going to get stale, or the person you have a crush o just might find someone else who is more available to meet."
If you're still on the fence about scheduling a date with someone, Greene suggests having a phone conversation to assess the situation from there. Sometimes simply hearing someone's voice can help you decide whether you actually want to meet.
Move on from lukewarm matches.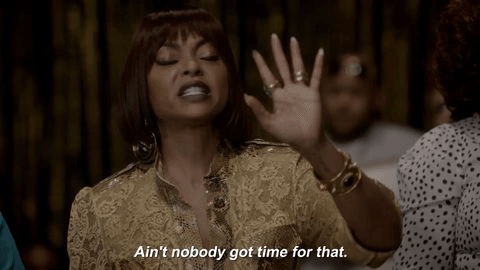 Dating app convos can start to fade for a number of reasons. Instead of wasting your energy on connections that aren't going anywhere, experts say it's best to recognize when things are fizzling out and cut your losses.
"If you find the person is responding a few days or a week later, they're not serious about meeting you," says Spira.
According to Greene, some signs that you should move on from a match include:
They're vague / don't give you a straight answer to anything you ask.
They don't give you the sense that they ever plan to meet up.
They're critical, argumentative and hostile.
They ghost you and then reappear.
You feel unsafe, uncomfortable or just uneasy in any way.
Think of it this way: By clearing out the clutter, you're making more room for matches who you're actually compatible with.
Dish out a compliment (or two).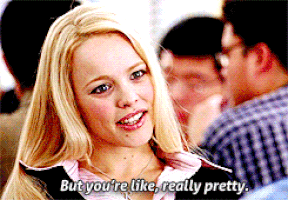 Compliments make us feel good about ourselves — period. So why not start the conversation on a flattering note?
"The goal is to make him or her feel at ease with you and establish a bond," says Greene, who advises saying something positive about your match, whether it relates to one of their photos or information you find in their profile.
"Self-doubt melts away when you get a compliment," she adds. "The best compliments are sincere, genuine and out of the ordinary."
Of course, you don't want to force a compliment, so if you don't see anything worth commenting on in their profile, wait until you've had a few meaningful interactions. If they're the one who messaged you first, saying something along these lines will do: "Thanks for being the one to break the ice — you seem really confident, and that's attractive."
No one said dating is easy, and dating apps are obviously no different. Still, the more effort you put into your digital interactions, the more successful you'll be at swiping. Remember: No interaction is a waste of time, because even the matches that don't work out can teach you something about what you're looking for, and how to improve your probabilities of finding it. Be patient, open-minded, and above all, yourself. Happy swiping!
Source: Read Full Article