It seems as though every time we see the royal family making an appearance, they're always being driven. Who can forget the newsworthy moment when Meghan Markle shut her own car door? The royals don't need to drive themselves, which isn't news to anyone. But do they?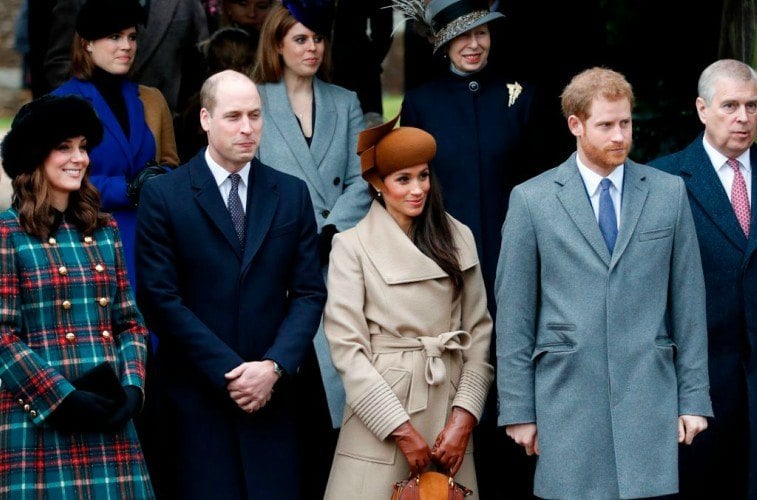 Does the royal family drive? | Adrian Dennis/Getty Images
The royals often get driven, but they do drive themselves, too
The royals definitely don't need to drive themselves if they don't want to. Every royal can be driven anywhere, and having a chauffeur is just one perk of being a member of the royal family. But if the royals choose to drive themselves, they can. According to Town & Country, the family revealed that they choose to drive themselves because it adds normalcy to their lives. For example, both Prince Harry and Prince William drove their dates, Meghan Markle and Kate Middleton, to Prince Charles' 70th birthday party. To them, sitting in London traffic is better when they have a chance to get behind the wheel.
The queen is the only person in the United Kingdom who doesn't need a license to drive
Although Will and Harry drive themselves, they needed to obtain a driver's license to do it. But Queen Elizabeth II did not. In fact, she is the only person in the United Kingdom who doesn't need a license to drive. The queen learned to drive during World War II, when she trained as a driver and mechanic while in the Women's Auxiliary and Territorial Service. She's been driving ever since — even now, well into her 90s.
The queen also has a fleet of cars to show for it
The queen actually greatly enjoys driving — and she has plenty of cars to show for it. She reportedly has a custom-built 2015 Range Rover, which she uses for processions. And when she wants to have some down time, she might take a cruise in her Bentley Bentayga, which can reach a maximum speed of 187 miles per hour. The car costs upward of $229,000. But that's not the only Bentley she owns. She reportedly has two more custom-made Bentleys, along with a Land Rover. And what queen would be complete without her carriage? Queen Elizabeth has a royal gold carriage, which has been in the family since 1762. It's used mostly for very formal events.
Harry reportedly had to teach Meghan how to drive on the left side of the road
The royal family drives, and they teach how to drive, too. When Meghan moved across the pond, it meant a big lifestyle change — including learning how to drive on the opposite side of the road. Sources reported that Harry actually helped Meghan navigate the switch — he taught her himself. Meghan drove frequently in the United States and while filming her show Suits in Canada, but a new country means it's time for a new license. However, Meghan still has to obtain her British provisional license, which requires passing a professional test. Let's hope Harry is a good teacher.
Check out The Cheat Sheet on Facebook!
Source: Read Full Article