Khloé Kardashian's latest business venture is a BFF makeup line with Becca Cosmetics and her friend Malika Haqq, which is cute and all, but it's what Khloé said during one of their launch events that really deserves your attention.
So, because the calendar works the same every year (ignoring leap year), Valentine's Day is in less than a month, and it's definitely on Khloé's mind. While introducing their collection, Khloé took some time to talk to E News about why fries friends are better than guys.
She cryptically explained, "I think a lot of best friends can relate, especially when someone is going through a breakup or whatever." OK, pause. Is she hinting that she and Tristan are done? I mean, she did just go to his basketball game and show some PDA, but he also did just ignore her while she tried to grind on him in the club, sooooo.
View this post on Instagram
#PressPlay: When you tryna dance for your man but 😩👀 🗣 #ItsNotTooLateToLeaveHimIn2018Sis 🎥: @kardashianclips
A post shared by The Shade Room (@theshaderoom) on
Let's proceed. She added, "People always make this huge emphasis on Valentine's Day, but you have each other…You don't always need a man to enjoy Valentine's Day."
Alright, pause, again. Seriously, it sounds like she really might be shading Tristan right now and insinuating they won't be together come February 14. Plus, she just posted that "relationships are harder now," which doesn't sound great!
Obviously, this could also be interpreted in a non-sus way and Khloé might just be stating the fact that you don't need a S.O. to have fun on Valentine's Day. However, and let's be real, it's pretty hard to ignore everything going on with her and Tristan this past year.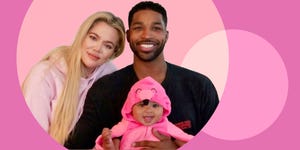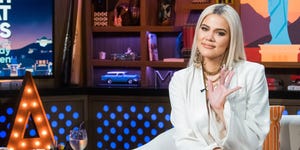 Source: Read Full Article