Today in weird news, Ariana Grande's fans are boycotting her new single "7 rings." Which like…what now? This song has obviously come with a ton of drama thanks to plagiarism claims from Princess Nokia and Soulja Boy, but that's not why fans are boycotting. Turns out they just really want her third single "break up with your girlfriend, i'm bored" to take the #1 spot on music charts, like "thank u, next" and "7 rings" before it.
Fair 'nuff, but Ari's fans have straight up created a #BOYCOTT7RINGS hashtag and are even hoping that Ariana will join them in their mission. Her thoughts? To call everyone "insane and funny" and say "i ain't goin nowhere."
y'all are so insane and funny and i love u. nothings funnier than 'boycott seven rings'….. i can't lmao. whatever's meant to be will be, babies 🌫 i ain't goin nowhere #thankunext https://t.co/g7kdn4E1PD
FWIW, she also seems genuinely weirded out:
this is a wild time for us lmao 🌪 do ur thing but also like how is this our problem rn …… what the fuck 🌫🖤🖖🏼 #thankunext https://t.co/LvLEqj47e3
k https://t.co/0jXmOb7HeO
ur all sick https://t.co/SHSecPgmzw
And her reaction to a fan asking her to join the boycott is pretty lol:
r u ok https://t.co/8rB29YnFuh
2019 continues to be weird.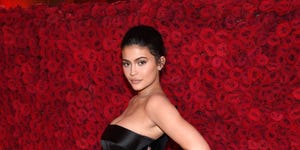 Source: Read Full Article