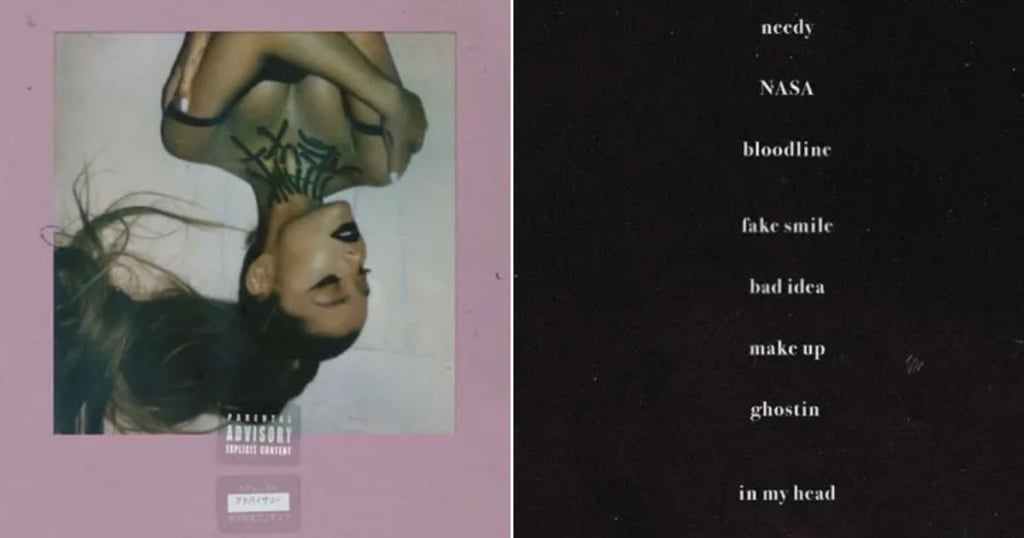 Ariana Grande Is Already Dropping HUGE Hints About Who the Songs on Her New Album Are About

Another day, another delightful update about Ariana Grande's new album.
The 25-year-old singer recently found herself embroiled in controversy after the release of her latest track, "7 Rings" — which sounds a little too familiar for comfort and contains some questionable lyrics — but has since apologized and rebounded by focusing on the release of her fifth studio album, Thank U, Next. The upcoming record, which takes its name from her empowering, wildly catchy hit single, already has an album cover and tracklist floating around the internet. While we've heard "Imagine," "Thank U, Next," and "7 Rings," there are still quite a few songs that fans are desperate for.
Luckily, Grande is a benevolent pop queen and has been busy fielding questions from fans about who and what inspired tracks on Thank U, Next, from "NASA" to "Break Up With Your Girlfriend, I'm Bored" (yes, we're already obsessed with the latter). If you're curious which of her high-profile ex-boyfriends might get a mention on the album or if "NASA" is indeed about space (or at the very least, Grande's space buns), check out everything she's said so far, ahead, before her album comes out on Feb. 8.
Source: Read Full Article