Everyone is excited about Game of Thrones star Jason Momoa's appearance as the title character in Aquaman. Many are commenting on his good looks and how buff he got for the role. But how's his acting? Is the movie any good? Here's what some of the critics thought about Aquaman.
Variety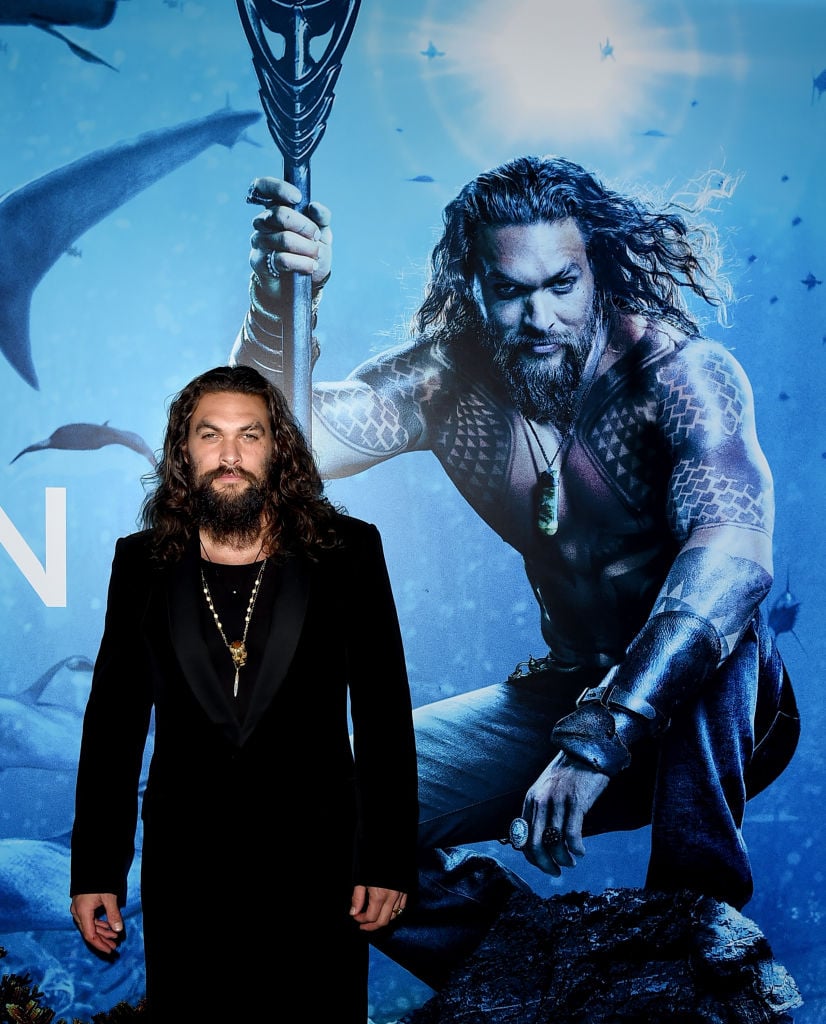 Jason Momoa | Kevin Winter/Getty Images
Variety's Peter Debrudge says Aquaman is a bit lengthy. Although he liked the movie, his main critique was that it takes a long time to get to the heart of the story.
After being unveiled to the DC Comics Extended Universe as the scales of "Justice League" last year, Aquaman gets his own adventure, and it's kind of a shock that it doesn't suck, but only if you're willing to sit through two hours of waterlogged world-building before the movie finally takes off… The film concentrates much of its energy on establishing the elaborate — and supremely uninteresting — mythology of Atlantis, which was once the most advanced civilization on Earth, until avarice (and bad CGI) sent it sinking to the bottom of the sea. The production designers have outdone themselves here imagining an astonishing other world beneath the ocean's surface, where various civilizations have evolved independently.
Entertainment Weekly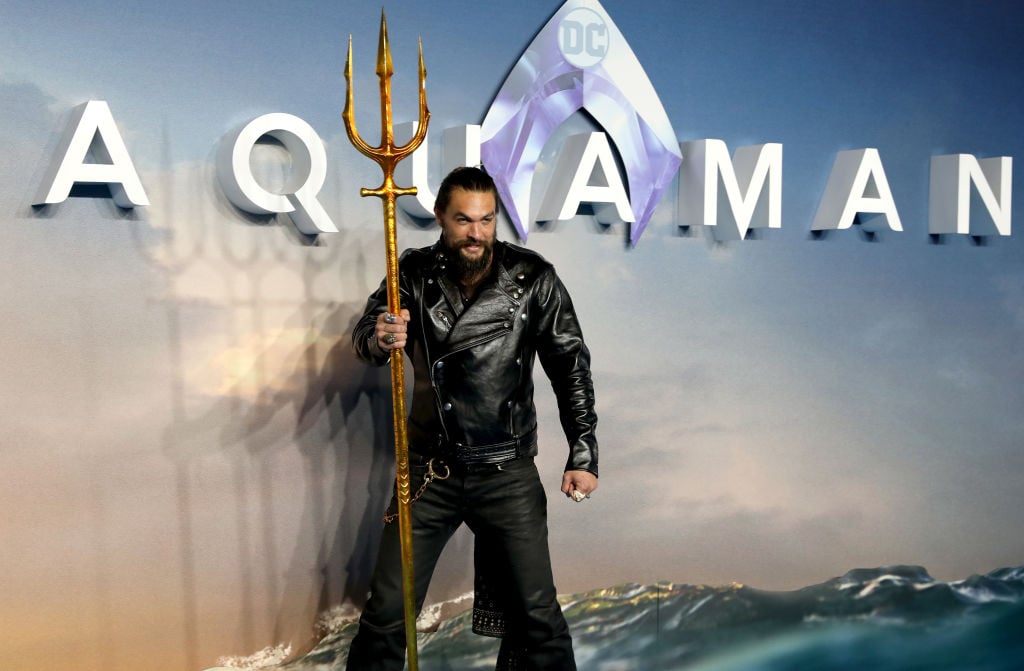 Jason Momoa | Tristan Fewings/Getty Images
Entertainment Weekly's Chris Nashawaty wasn't a fan. He described Aquaman as "bizarre" and "bloated."
It can't decide if it wants to be silly or serious — a superhero movie or a parody of one…. To be fair, there's always been an inherent absurdity about Aquaman — telepathically communicating with fish isn't exactly the most intimidating skill set, especially compared to his DC stablemates Batman and Superman. Even the writers of Entourage knew that much. But Momoa had enough badass swagger in 2017's Justice League to make you curious as to what he would do with his own solo vehicle.

Unfortunately, the bloated, waterlogged film is loaded with crummy CGI creatures, cheesy costumes, and groaner dialogue delivered by actors who are too good to traffic in such nonsense (Nicole Kidman, Willem Dafoe, Patrick Wilson). The best that can be said about this epic misfire is that you get to see a pink-haired Dolph Lundgren riding a giant seahorse and an octopus playing the bongos.
The Wrap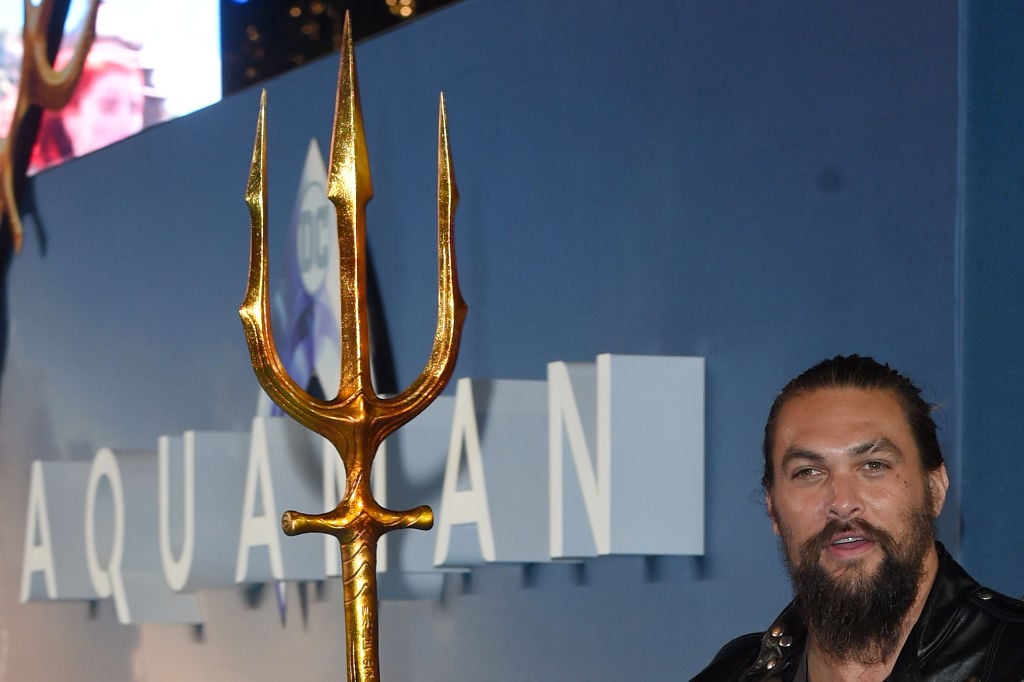 Jason Momoa| Anthony Harvey/AFP/Getty Images
The Wrap's William Bibbiani thought director James Wan did a good job of "rewriting the superhero rules."
After decades of getting treated like a pop culture punchline, thanks almost entirely to "Super Friends" (with a little help from "Entourage"), Aquaman finally has his own feature film. It's a weird and wonderful superhero adventure that strives — and almost succeeds — to be the most epic superhero movie ever made.

To call this movie "big" is an understatement. Aquaman has damn near everything: Amber Heard wears a dress made out of domesticated jellyfish, Julie Andrews voices a Lovecraftian aquatic leviathan, Nicole Kidman eats a live goldfish (presumably fake), Willem Dafoe spins a trident so fast it creates an impenetrable saltwater shield….  James Wan dives into the strangest caverns of DC's vast mythologies and brings it all to the big screen, challenging you to accept just how unusual superhero stories can be.
 Read more: Jason Momoa Reveals the Hardest Part About Playing 'Aquaman'
Check out The Cheat Sheet on Facebook!
Source: Read Full Article