Yesterday, Clarence House released *two* new adorable photos of the royal family in honor of Prince Charles' 70th birthday (HBD, future king!).
So we asked Dan Hill, professional face reader and author of the book Famous Faces: Decoded, to decode everyone's facial expressions in both frames—and it turns out there's a lot more drama going on here than you might assume. The two photos are drastically different not only in their formality, but in how the family apparently felt during each shot.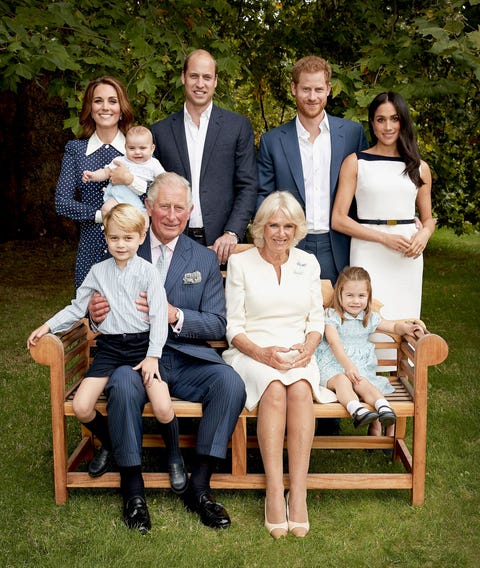 Getty ImagesHandout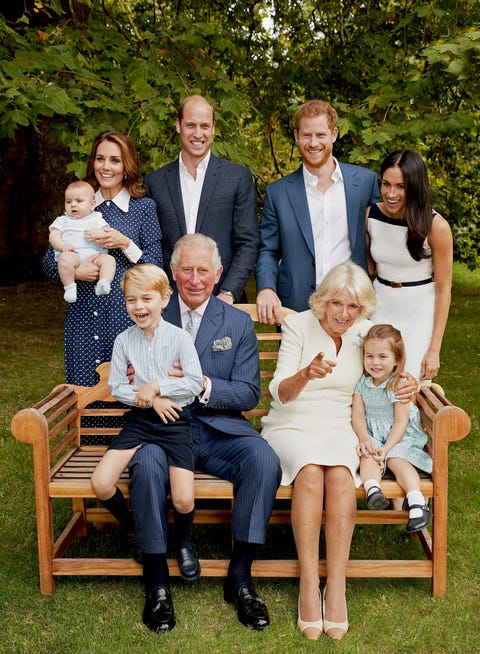 Getty ImagesHandout
Here's a full breakdown.
Kate Middleton – Photo 1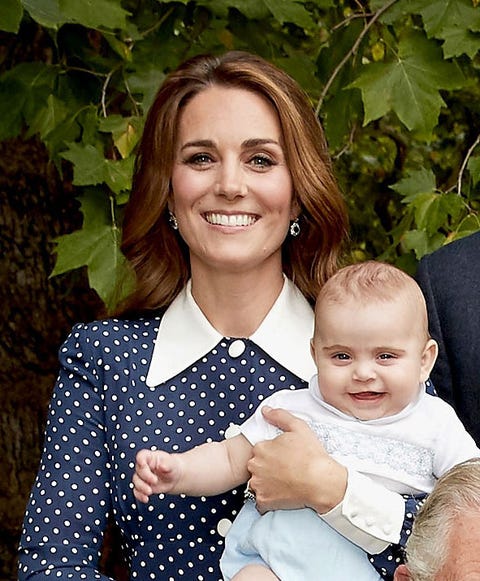 Getty ImagesHandout
Kate's expression in the first picture feels pretty forced, Hill says, and she looks incredibly exhausted. "I'm struck by her right eye, looking at the photograph, she looks like a raccoon," he jokes, noting that it looks really dark. "She struck me as very tired based on that. I assume it all has to do with being a mother. The smile is there but there's just a little bit of tension to the smile, it certainly feels a bit forced." Which, if this is true, would be totally understandable—Kate is now a mom of three, she must be tired!
Kate Middleton – Photo 2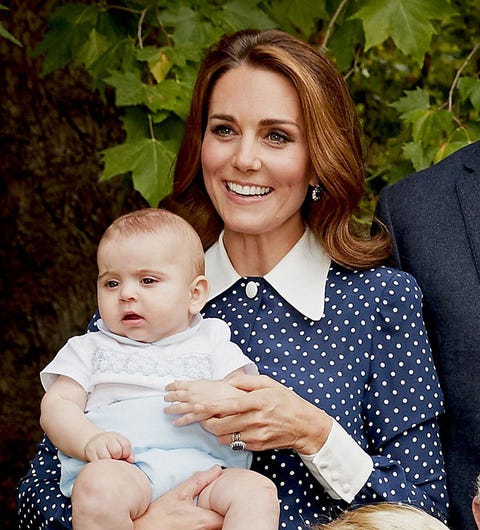 Getty ImagesHandout
"She's smiling but looking down a bit," which could be a sign of sadness but could also just be—again—a sign of being tired, explains Hill. "She's putting on a good show. I wouldn't say she's unhappy, but she's having to make the effort to show good spirits."
Prince William – Photo 1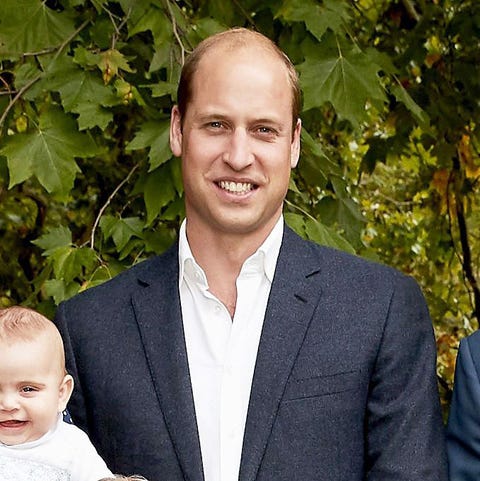 Getty ImagesHandout
Surprisingly, Hill says William is showing a good deal of disgust in this shot. Yikes! He almost looks oppressed by having to do this photoshoot. His smile is definitely weaker than Kate's.
"The upper lip is flared, the right lower lip looks a little bit like it's lowering, which is a sign of disgust," Hill says. "Then the left cheek has a bit of a crease to it, so there's a little bit of sadness there. Really, the disgust stands out the most, which is kind of a scorning 'backing off' expression. I don't think he's much feeling it."
Prince William – Photo 2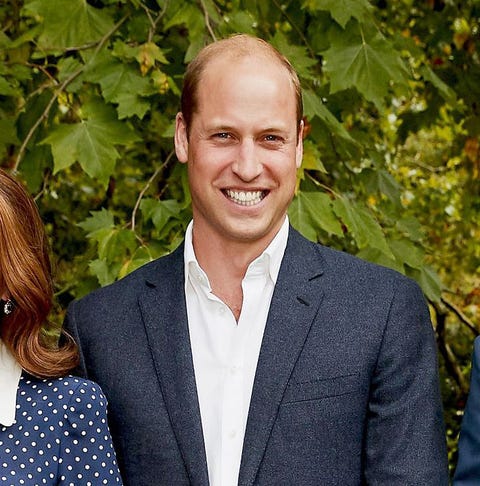 Getty ImagesHandout
His lower lip is still pulling down here, the upper lip is flaring a bit, and his nose even looks a tad wrinkled, Hill points out. "Even in the happier one, he's really not there. That's a pretty disgusted, displeased, 'I'm put off by this whole exercise,' sort of reaction." Damn, Wills, you okay?
Prince Harry – Photo 1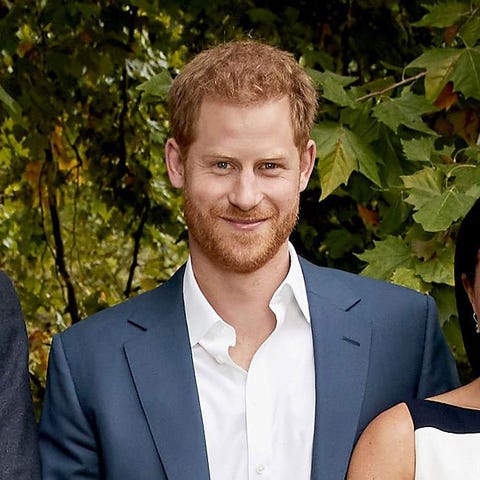 Getty ImagesHandout
Hill thinks Harry looks straight-up angry in this picture. "I think he doesn't like to put on false shows…The right eye, both of them are narrowed, and the eyelid below is taut, so it's kind of like he's glaring at the cameraman."
"Then you have the lips pressed together. There's a smile there but really, resistance, even resentment, is much more the picture," observes Hill, adding that there's evidence of a slight smirk here, too. "He doesn't even really respect having to go through this. He's pretty much not on board." This probably won't come as much of a surprise to you, but smirks are a very toxic emotion, signaling that you don't trust those around you. HARRY, TALK TO US!
Prince Harry – Photo 2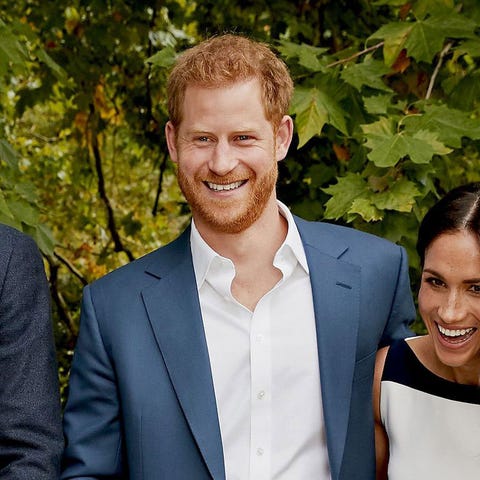 Getty ImagesHandout
Hill explains that Harry's smile is better in the second photo and the anger around his eyes appears to be gone. "He's more living in the moment and accepting, even some enjoyment." Phew.
Meghan Markle – Photo 1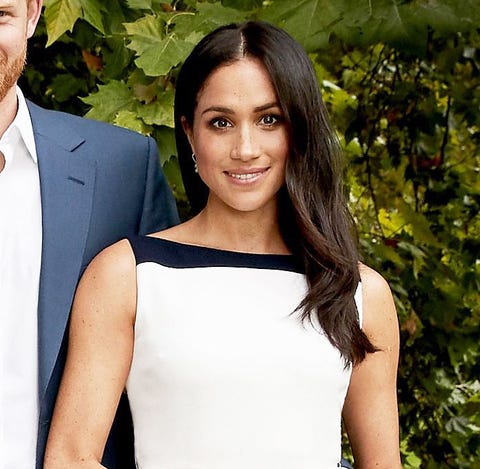 Getty ImagesHandout
Hill has one word for what Meghan's feeling in this pic: anxious. "The outer eyelids, eyebrows are up. The eyes are wide. It even looks to me like the right side is probably pulled out a bit on that smile," he says. Basically, she really doesn't look comfortable here, which is actually pretty unusual for the Duchess.
"She's a pretty vivacious person so it's unusual that she'd be reacting that way, in my opinion. There is a sense of imprisonment for this family, I'm sure at times, given the duties and the family dynamics." In other words, Meghan is probably just stressed, and tbh she has a whole slew of reasons to feel that way.
Meghan Markle – Photo 2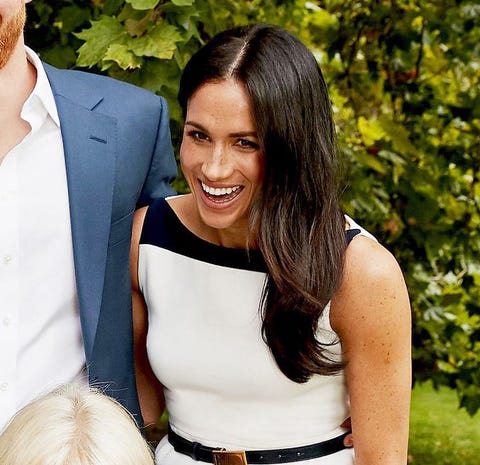 Getty ImagesHandout
"Whatever joke was told by the camera person or something, it certainly worked for her," Hill says. This is a genuine smile for Meghan, whereas her grin in the first shot was not. She's been "let loose" from the tension.
Camilla, Duchess of Cornwall – Photo 1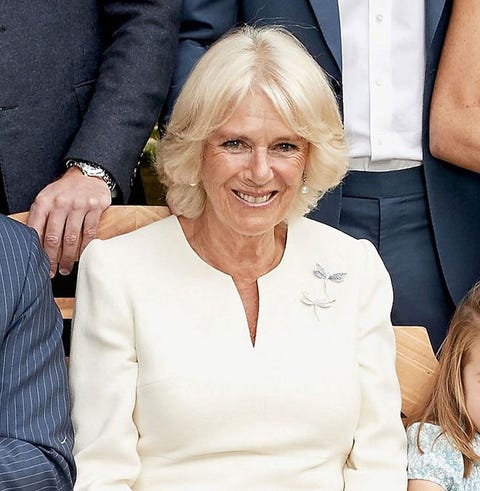 Getty ImagesHandout
Prince Charles' wife is the perfect pair for her husband—at least, emotionally—because they always look slightly unhappy in photos, according to Hill. "The upper lip is scrunching up towards the nose, it's like, 'This is distasteful, but I'm doing this,'" Hill speculates. "Her and William are a bit aligned on this task. Her smile is like 'There's a bad odor here.' Not fun to see it." SERIOUSLY, ROYAL FAM, SPILL THE TEA!
Camilla, Duchess of Cornwall – Photo 2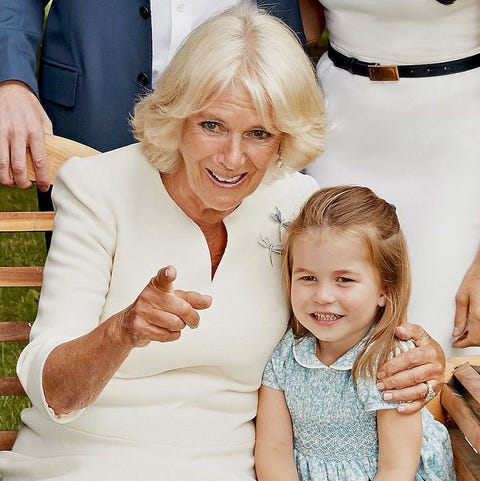 Getty ImagesHandout
The biggest difference here is that she's pointing, smiling, and hugging Princess Charlotte, which is nice but could be "stage-managed." "I've never seen her really let go or be particularly happy in any photograph that I can think of," Hill says, elaborating, "That remains the case here. She's just vaguely disgruntled." According to Hill, Camilla doesn't give off happiness, and so she doesn't experience it as profoundly.
Prince Charles – Photo 1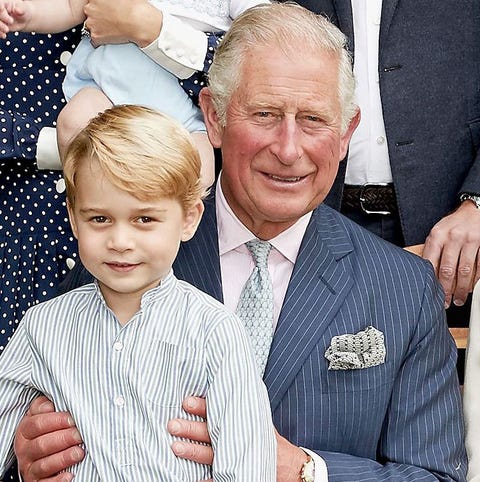 Getty ImagesHandout
Even though these pictures were literally released in honor of his birthday, Prince Charles doesn't really look all too happy in the photos themselves. The main issue? His smile is forced. "The left side has a little bit of a crease in the cheek in a way that suggests more sadness," Hill notes. It looks like he's disappointed and isolated, and that's definitely not the expression you want to have on your face when you're posing for your own darn birthday.
Prince Charles – Photo 2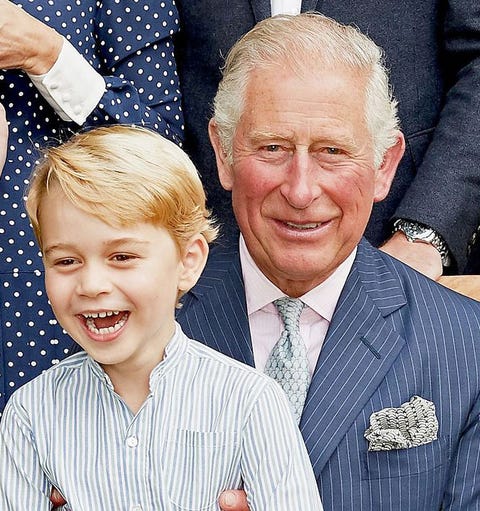 Getty ImagesHandout
This pic is better, but not by a lot. Hill calls this type of smile the "social" smile, which still isn't super genuine. "That's about what he's capable of," states Hill. "He always has a sense of being a bit put upon, and that doesn't seem to go away here either."
And what about the fact that the whole fam is looking all over the place?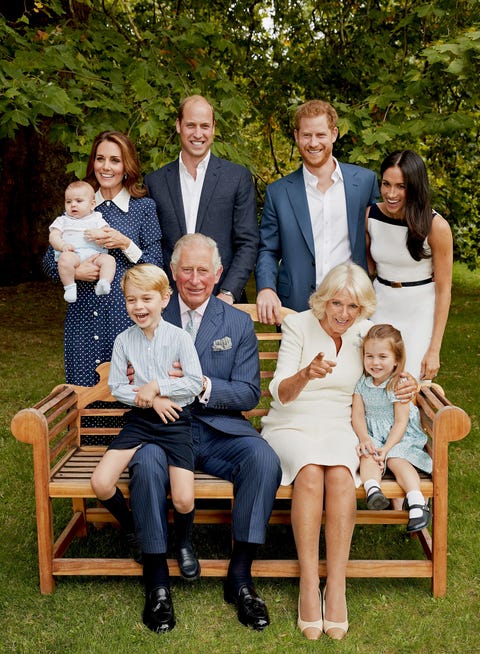 Getty ImagesHandout
In the second photo, each member of the fam appears to be looking in different directions. "It certainly creates the sense that they're not cohesive as a group," Hill theorizes, which could be partially due to the fact that they've only been "a group"—with the additions of Meghan and Prince Louis—since the spring. "It seems like Kate is looking somewhere different slightly and so does Harry, and that doesn't bode well for them enjoying spending their time together."
Follow Emma on Instagram.
From: Cosmopolitan US
Source: Read Full Article