It's always a beautiful thing to look back on your life and give thanks. What happened in the past few months that you can appreciate a little more? Well, maybe you traveled to a new place or spent a semester abroad. You might have landed your dream job or internship, or that date with your crush. There have been a bunch of little victories, too — like learning how to make your mom's famous mashed potatoes, or having the most memorable heart-to-heart with your best friend. Yes, all of these things deserve some extra love, and only the best Thanksgiving captions. Showing the world that you're filled with gratitude on social media is #necessary.
This year, I'm grateful for seeing the world and for the people who have come into my life. Back in January, I couldn't have imagined that I would fall in love with traveling again or find someone who makes my heart so full. But, here we are — and on Turkey Day, you can best believe that I'll be spreading that love and appreciation far and wide. I'll be sending texts to the friends who brought me happiness, and smiling at the thought of mashed potatoes or digital cameras. (Yes, those two things truly set my little soul on fire.)
Now, it's your turn. It's your time to shine and say "thank you" to the people and things in your life that can't be beat. You might do this by sending your best friends a bunch of sweet emojis, or getting cheesy and making a homemade card. Posting a picture on social media could be the perfect way to give thanks and show you're grateful, too. Just pick out one of these 38 captions for Thanksgiving that are truly the best and brightest around. Then, dig into the delicious feast in front of you — assuming you're not already too stuffed with gratitude.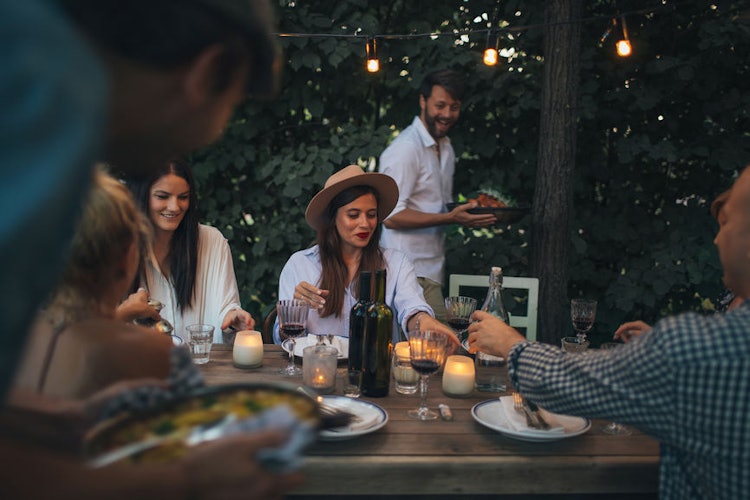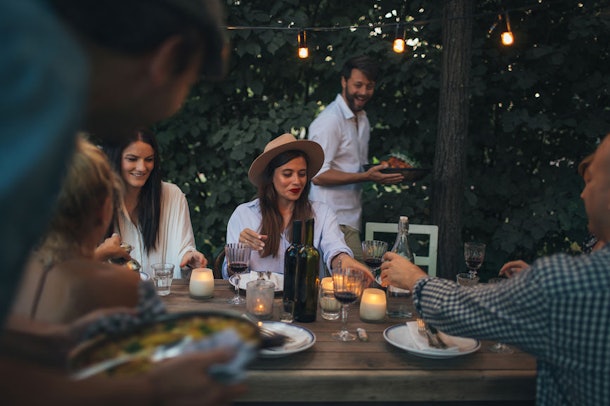 1. "Thankful and grateful today and every day."
2. "Autumn skies and pumpkin pies."
3. "Let our lives be full of both thanks and giving."
4. "Gratitude is the best attitude."
5. "Give thanks with a grateful heart." — 1 Thessalonians 5:18
6. "Grateful for small things, big things, and everything in between."
7. "There is always something to be grateful for." — Rhonda Byrne
8. "What if today we were just grateful for everything." — Charlie Brown
9. "Carry a thankful heart."
10. "Gratitude unlocks the fullness of life. It turns what we have into enough." — Melody Beattie
11. "Be thankful for what you have; you'll end up having more. If you concentrate on what you don't have, you will never, ever have enough." — Oprah Winfrey
12. "Be happy in the moment, that's enough. Each moment is all we need, not more." — Mother Teresa
13. "Hey there, cutie pie."
14. "I love the season of giving so berry much."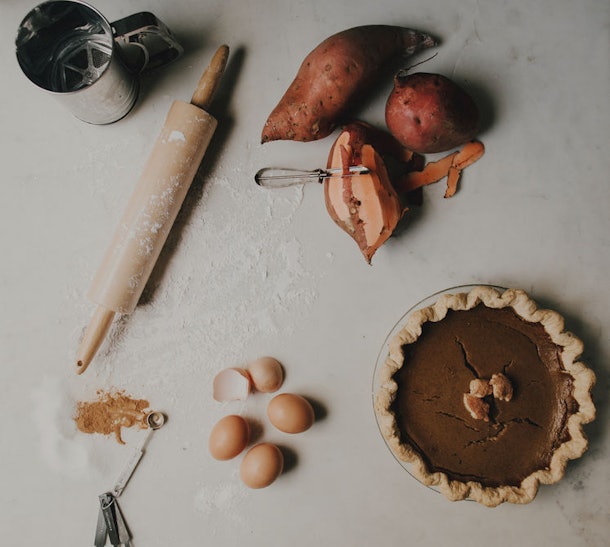 15. "Stop, drop, and pass the rolls."
16. "Talk turkey to me."
17. "Autumn, a time when pie is a food group."
18. "Cutest pumpkin in the patch."
19. "Love at first bite."
20. "Let's get stuffed."
21. "We're in feast mode."
22. "Only have pies for you."
23. "For goodness bakes."
24. "May the pies be ever in your flavor."
25. "I yam totally thankful for you."
26. "Football, turkey, and pie. Oh my!"
27. "At this point my blood type is pumpkin spice."
28. "Stressed, blessed, and pumpkin spice-obsessed."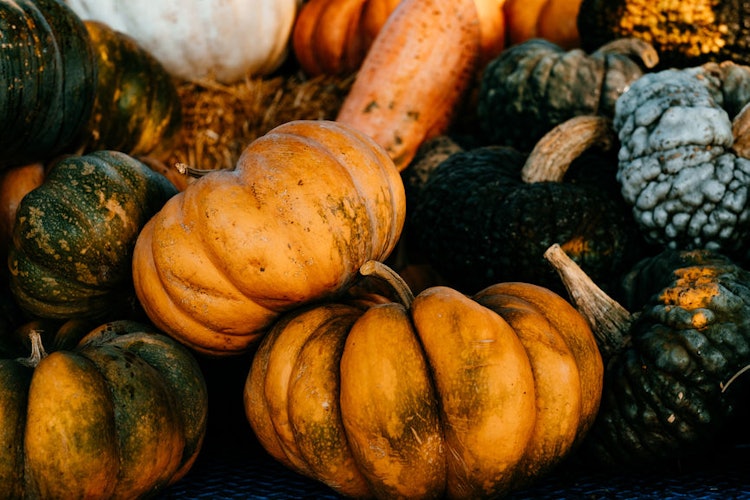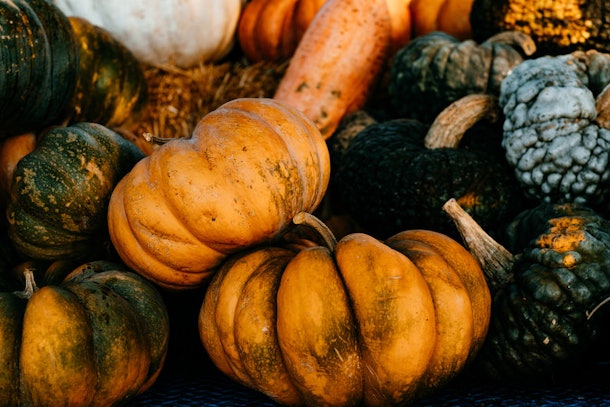 29. "When the clock strikes midnight, pumpkin everything."
30. "I'm just here for the food."
31. "Gobble gobble."
32. "I never met a pumpkin pie I didn't like."
33. "You are the apple to my pie."
34. "Life starts all over again when it gets crisp in the fall." — F. Scott Fitzgerald
35. "Every leaf speaks bliss to me, fluttering from the autumn tree." — Emily Bronte
36. "Today my occupation is couch potato."
37. "It's all about sweater weather."
38. "So very thankful."
Being grateful will never go out of style. You could post an entire collage of pictures — some of your friends, others of your family, or the cute pup in your life — and write a paragraph in the caption box, and it would be right.
Truth is, there's no one way to show love and appreciation. It's a personal thing that only requires wearing your heart on your sleeve and speaking your mind a bit, too. Reach out to the people in your life who have made a difference, and spread the joy that you get from doing what you're passionate about. Life is beautiful, these captions are the best, and being filled with gratitude is even better.
Source: Read Full Article