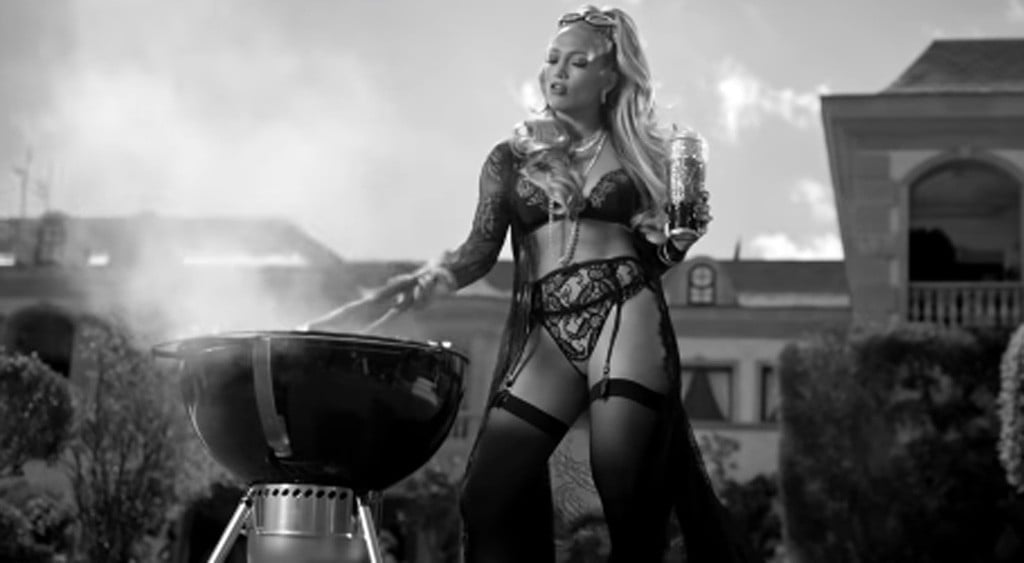 21 Times Jennifer Lopez's Music Videos Made Our Jaws Hit the Damn Floor

Jennifer Lopez has been in the music industry for almost 20 years, and every time she releases a new song, we know there is going to be a superhot music video to go along with it. The jack of all trades is getting recognized for just that with the 2018 Michael Jackson Video Vanguard Award at the VMAs on Aug. 20. Not only is she receiving this prestigious award, but she's performing too, so prepare yourself!
Who can ever forget when she wore a fur coat with just underwear underneath in the video for "Jenny From the Block"? Or her multiple sultry moments in the classic "Waiting For Tonight"? The woman just knows exactly how to heat things up. It's an understatement to say we lose our breath every time we see her in a music video. In honor of that, we've put together a countdown of her sexiest moments, ranked from hot to even hotter, because we know better than to think J Lo's sexiness has reached its peak.
Source: Read Full Article