In the hierarchy of British royal family members, Prince Harry never used to be one of the favorites. The second son of Prince Charles and Princess Diana went through a few rough years when he was younger, which led to people labeling him the "black sheep" of the family.
But that's all changed now. Not only is Prince Harry all grown up (and incredibly handsome), he's also one of the most popular royals – and one of the most down-to-earth. Ahead, check out all the things you never knew about Prince Harry.
1. He's thrilled to become a father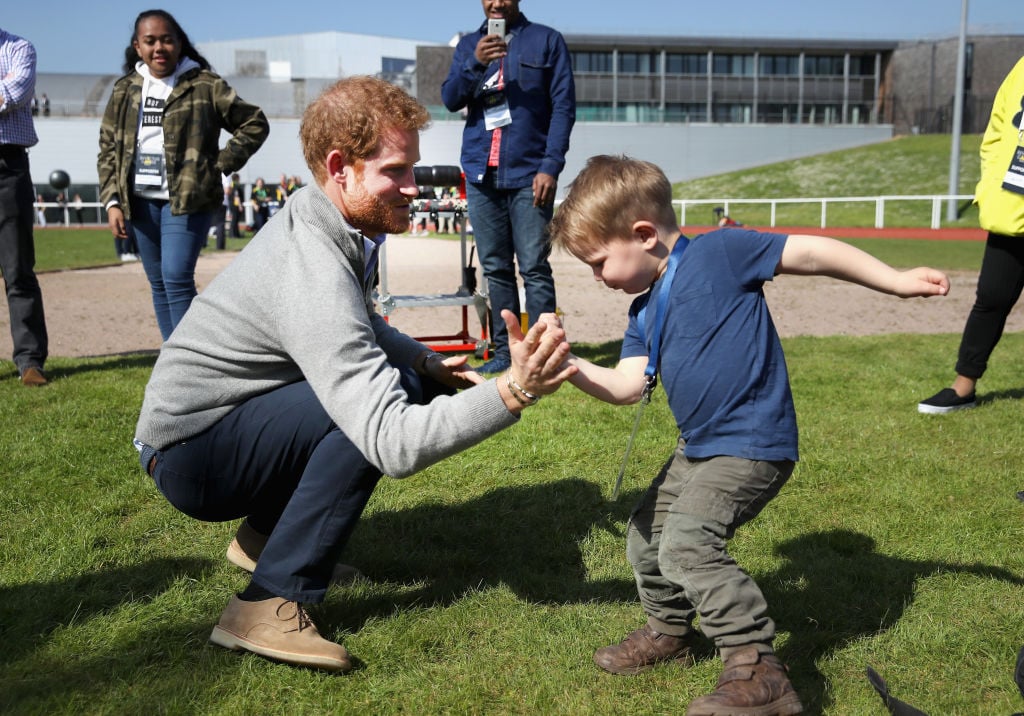 Prince Harry | Chris Jackson/WPA Pool/Getty Images
It's clear that Prince Harry is excited about the birth of his first child with his wife Meghan Markle. But it turns out the prince was looking forward to fatherhood even before meeting his future wife. In a 2016 interview with ABC News, Harry said, "I can't wait for the day, so it will be fantastic."
The prince believes he'll make a great father because he can relate to them on their level. He said, "I've got a kid inside of me. I want to keep that. I adore kids. I enjoy everything that they bring to the party. They just say what they think."
2. He cares about veterans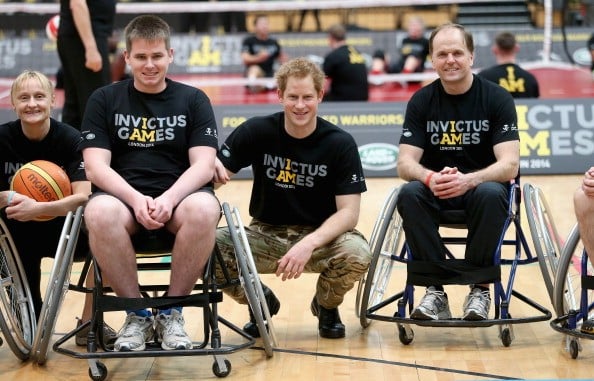 Prince Harry at the Invictus Games | Chris Jackson/Getty Images
Prince Harry doesn't just proclaim to care about veterans – he proves that he really does. That's why he created Invictus Games to help service members with mental or physical injuries.
He expressed his emotions over the event when he told ABC News, "I'm lucky enough to watch someone who should be dead run the 100 meters. You want the definition of inspiration? That's probably it. No one wants sympathy—all they want is an opportunity to prove themselves, and that's what this is all about."
He and his wife Meghan Markle also attend the event personally.
3. He hates Twitter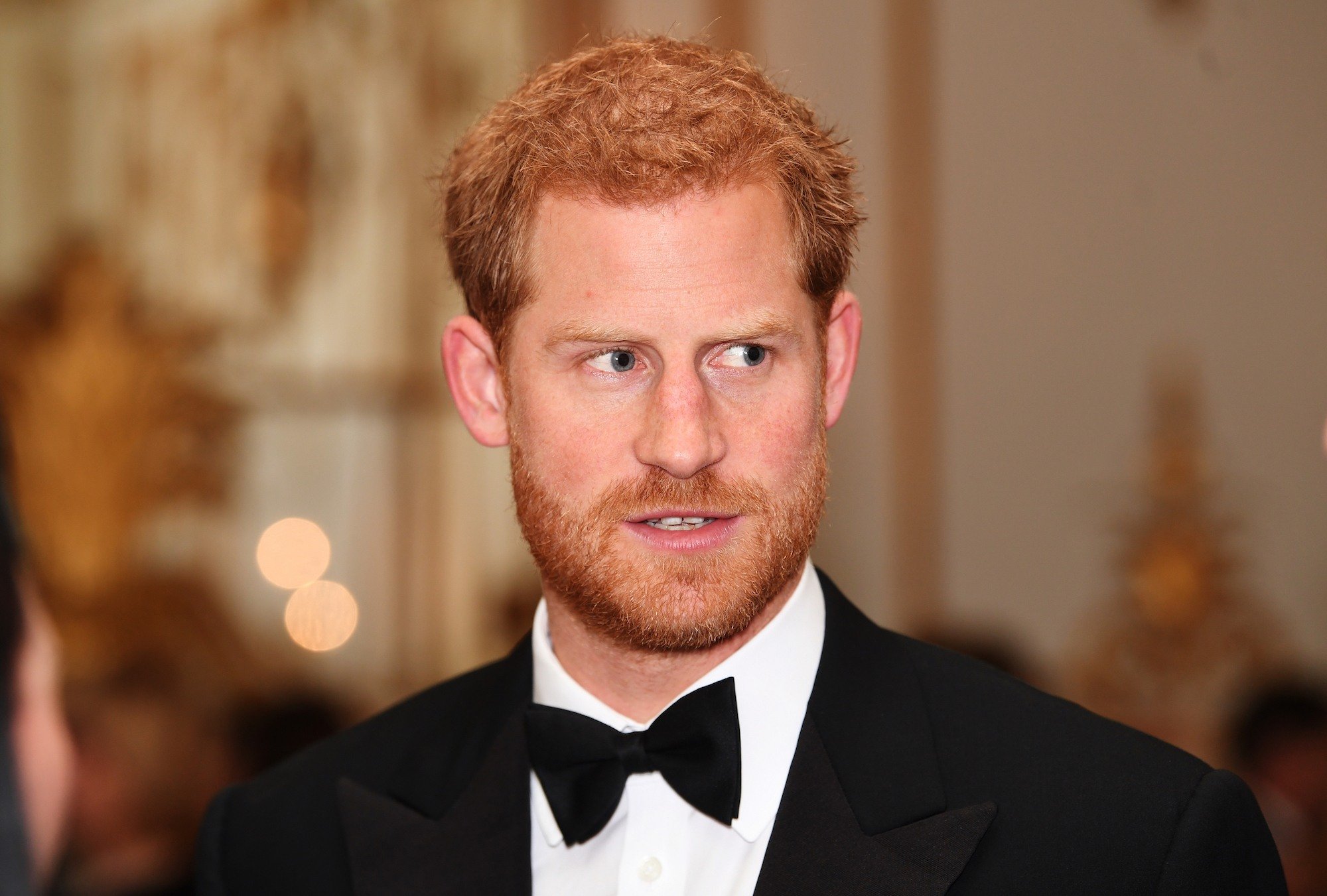 Prince Harry | Victoria Jones/WPA Pool/ Getty Images
It's not like Prince Harry is upset about the rule forbidding working royal family members from having their own social media accounts. The Daily Mail reported that the prince was overheard saying, "I quite hate Twitter," when addressing a group of teens at an event.
He would make an exception to his social media hatred to promote things of importance, however. He said, "I would love to tweet about things I care about but it's a fine line between what you should do and what you can do, and what other people want to know and what you don't want them to know."
4. His name isn't really Harry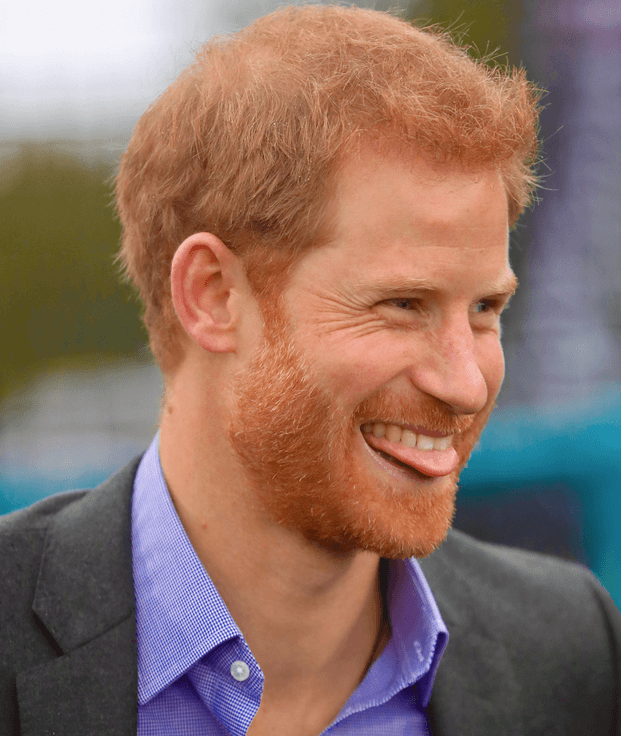 Prince Harry sticking out tongue | Danny Lawson/WPA Pool/Getty Images
Everyone has called Prince Harry by that name since he was young. But Harry isn't his real name – it's just a nickname. The truth is he could have just as easily been known as Prince Henry. However, Harry is the typical nickname for Henry.
The royal's full name is Prince Henry Charles Albert David.
5. Prince Harry doesn't want to become king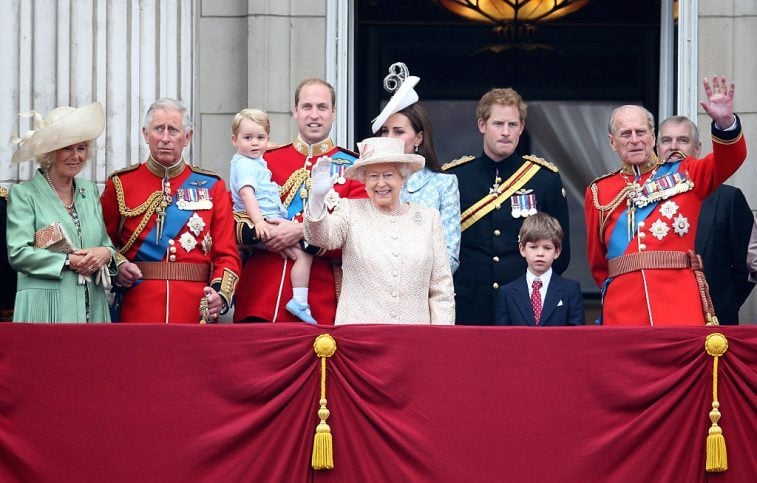 The royal family | Chris Jackson/Getty Images
There's a good chance that Prince Harry will never become King – and that's just fine with him. He's sixth in line for the throne right now.
He told Newsweek, "Is there any one of the royal family who wants to be king or queen? I don't think so, but we will carry out our duties at the right time." In the unlikely event that Prince Harry did ascend the throne, he says he'd remain as grounded as possible, even doing his own grocery shopping.
6. He visited the South Pole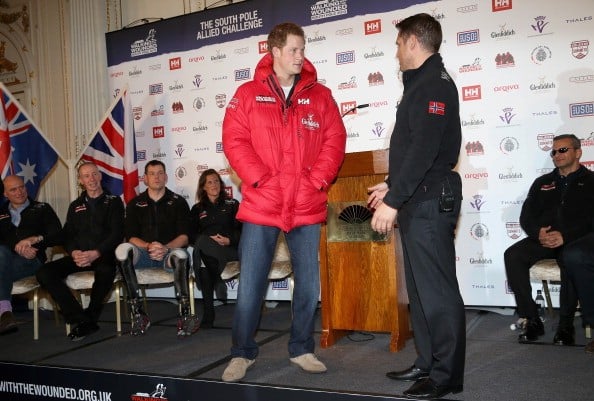 LONDON, ENGLAND – APRIL 19: Prince Harry is presented with a jacket for Walking with the Wounded South Pole Allied challenge | Chris Jackson/Getty Images
Prince Harry isn't one to shy away from adventure. In 2013, he completed a 200-mile expedition called Walking With the Wounded to one of the far corners of the Earth along with 12 wounded servicemen and women from Great Britain, the United States, and other places. It was meant to be a competition but eventually turned into a team event when conditions were deemed too harsh.
The prince described their trip as "all in all, mission success" in an interview with BBC News.
7. He still regrets the last time he spoke to Princess Diana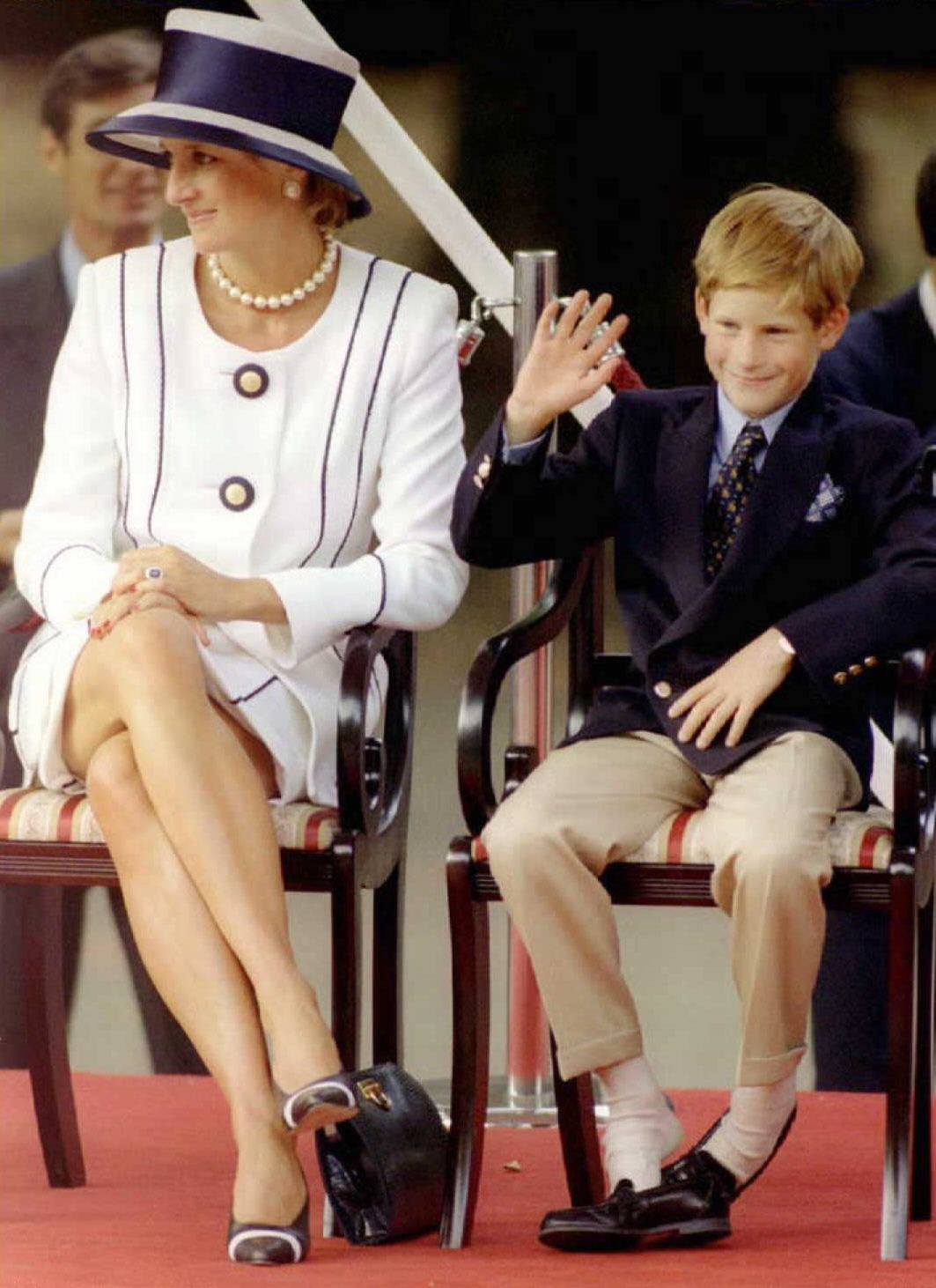 Prince Harry and Princess Diana | Allan Lewis/AFP/Getty Images
Prince Harry spoke with his mother on the day she died, but the conversation didn't go well. He still feels immense guilt over the phone call, but of course, he couldn't have known what would happen.
He was 12 years old at the time and eager to get off the phone to go play. He says now, "I will regret for the rest of my life how short the phone call was, and if I'd known that was the last time I was going to speak to my mother the things I would have said to her…how differently that conversation would have panned out had I had even the slightest inkling that her life was going to be taken that night."
8. He got professional help for mental anguish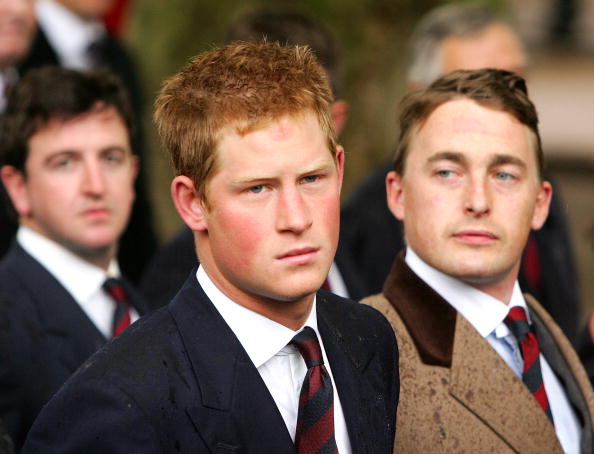 Prince Harry | Chris Jackson/Getty Images
Sometimes the strongest thing you can do is admit you can't handle things by yourself. Prince Harry was deeply affected by losing his mother, and when his feelings got too intense, he turned to counseling.
As he told The Telegraph in a podcast, he was on the verge of having a "complete breakdown" after repressing his grief for so long. He said, "Losing my mum at the age of 12, and therefore shutting down all of my emotions for the last 20 years, has had a quite serious effect on not only my personal life but my work as well."
9. He's a hugger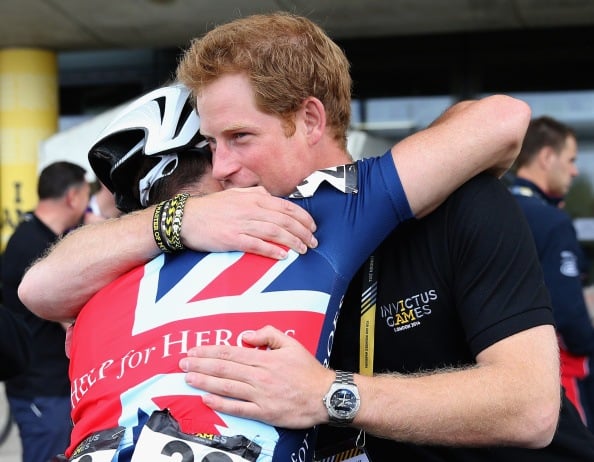 Prince Harry | Chris Jackson/Getty Images
Some British royals like to keep a polite distance from people while they're on royal tours. But not Prince Harry – he's reportedly a good hugger, just like his mother, Princess Diana, was.
"Everyone needs a hug every now and then, and it so happens I've been told over and over again I'm very good at giving hugs," Prince Harry told ABC News.
10. Prince Harry is also a veteran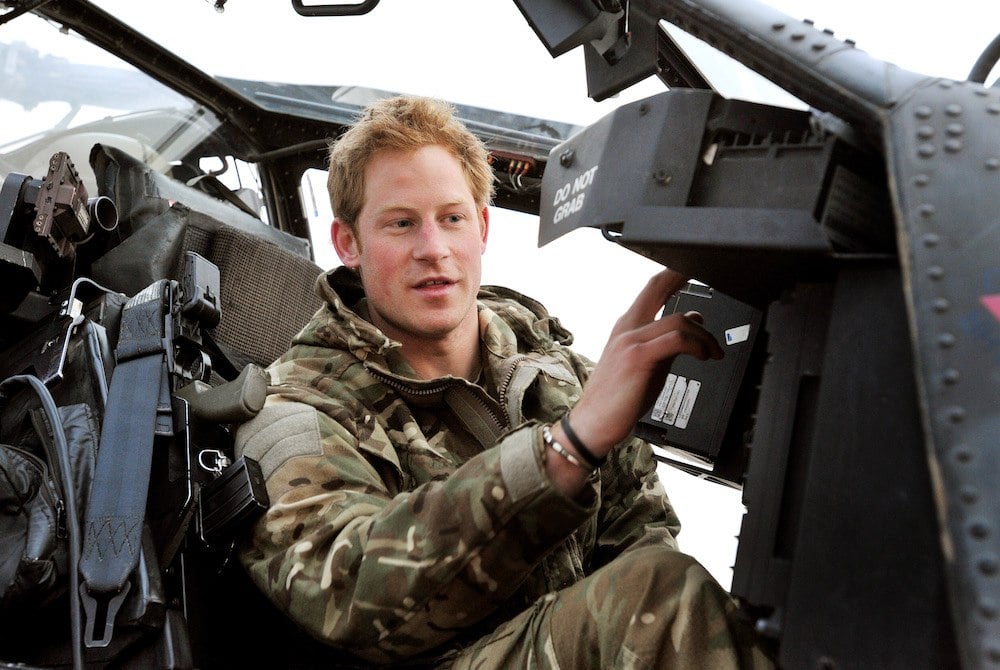 Captain Wales | John Stillwell/ WPA Pool/ Getty Images
There's a good reason why Prince Harry cares so much about veterans – because he is one. The prince served for ten years in the British military. He described his time in the army as, "the best escape I ever had," and said he felt that he was really achieving something.
In the military, he was called "Prince Wales" and just tried to blend in with everyone else. However, Harry was removed from service when his secret deployment location was revealed, which threatened his safety.
11. He knew Meghan was the one immediately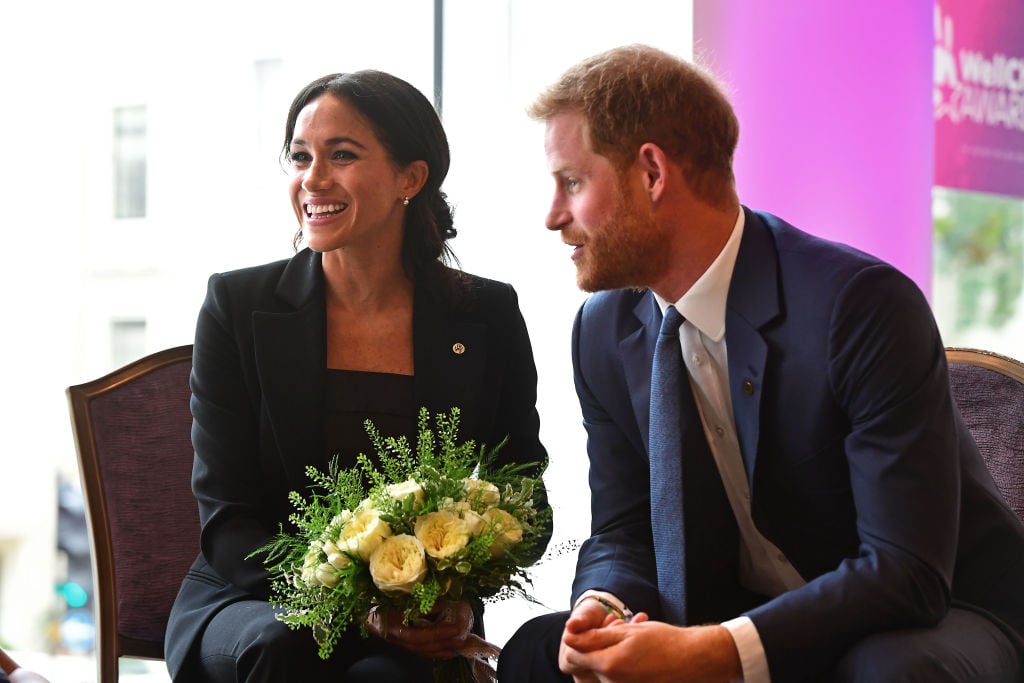 Prince Harry and Meghan Markle | Victoria Jones – WPA Pool/Getty Images
It's clear that Prince Harry believes in love at first sight – that's what happened when he met his future wife. The two met during a blind date in 2016 and things moved quickly from there. Reporters asked Prince Harry when he knew she was "the one," and he replied, "The very first time we met."
12. He feels at home in Africa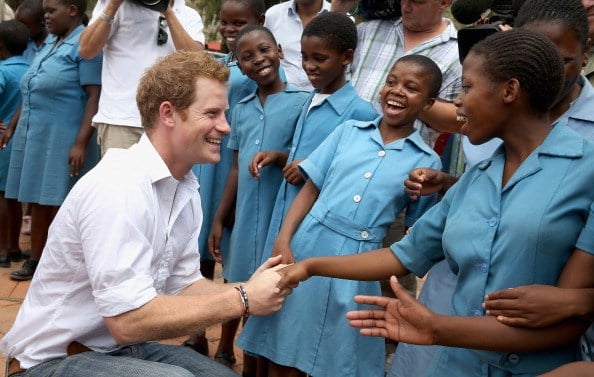 Prince Harry in Africa | Chris Jackson/Getty Images
Prince Harry has a deep love for Africa. He took his first trip there not long after Princess Diana died and has been quoted as saying, "This is where I feel more like myself than anywhere else in the world. I wish I could spend more time in Africa. I have this intense sense of complete relaxation and normality here." He visited Botswana with Meghan and called it his "second home."
He's involved in conservation work there including a charity he established called Sentebale ("forget me not"), which assists children affected by poverty and aids.
13. He almost never eats pizza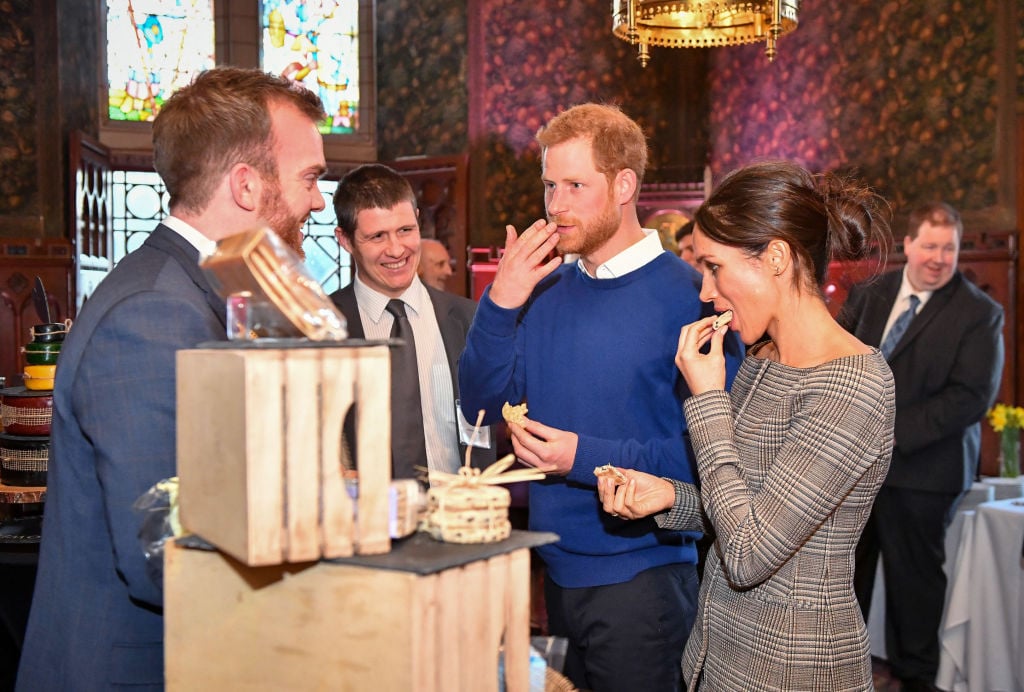 Prince Harry and Meghan Markle taste traditional Welsh cakes during a visit to Cardiff Castle. | Ben Birchall-WPA Pool/Getty Images
Plenty of people enjoy pizza all the time – but not Prince Harry. On a visit to Chicago, he said, "I don't even eat pizza anymore, but I had pizza last night!" Even though his wife Meghan is a healthy eater, she's probably not the reason the prince avoids pizza, though. She admitted to indulging in carbs on the weekends.
14. He keeps the lights off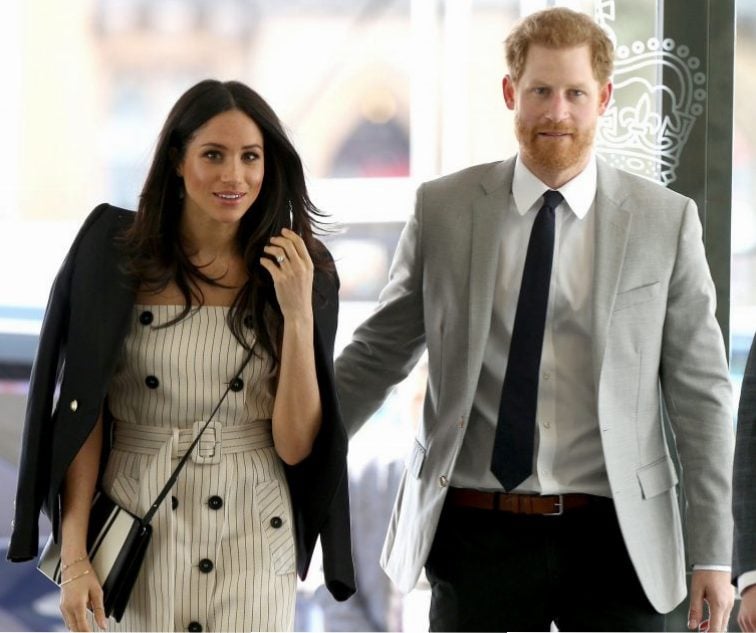 Meghan Markle and Prince Harry | Yui Mok/AFP/Getty Images
Prince Harry can certainly afford his electric bill – but that doesn't mean he wastes electricity on purpose. He said that his father Prince Charles was obsessed with conserving electricity by keeping the lights off and passed the habit along to him.
Harry said in an interview, "'My wife goes, 'Well, why turn the lights off? It's dark'. I go, 'We only need one light, we don't need, like, six,' and all of a sudden, it becomes a habit."
15. He's close with his brother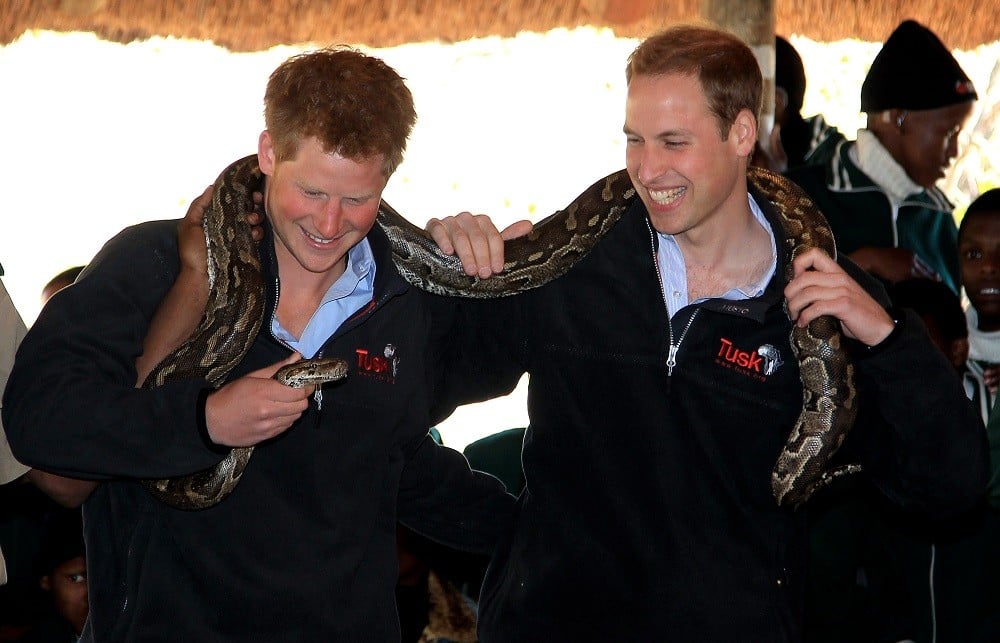 Prince William and Prince Harry | Chris Jackson/Getty Images
Not all siblings get along – but Prince Harry and Prince William do. The royal brothers and their wives are known as "The Fab Four" and they hang out together all the time, even when they don't officially have to. It helps that both couples live close by and can hang out all the time with ease.
How cute will it be watching their kids grow up together?
Source: Read Full Article