As an introverted extrovert, constantly being around people can be exhausting. Don't get me wrong: I love spending time with my family, friends, and boyfriend. I even enjoy being put into situations where I have to talk to strangers. In fact, I thrive on being able to spend the majority of my time surrounded by people. But sometimes, it's nice to have a little time to myself — especially when I need to be productive. As I've matured, I've learned that there are just some things you feel comfortable doing alone in your 20s.
Even us extroverts need some time to ourselves. I often look for pockets of time in my schedule when I can be solo. I might take a walk, or hit up my favorite coffee shop, or even just relax at home. Regardless of where I'm going, it's nice to unplug for a little bit and spend some quality time with me, myself, and I.
I've also really embraced spending some alone time, because it has taught me a lot about loving myself and appreciating the things that make me, me. Alone time gives you perspective, and really allows you to reflect on where you are in your life.
Whether you choose to meditate, cook yourself a meal, or even — gasp! — go to a wedding sans-date, try out doing some of these things by yourself while you're in your 20s. You'll be so glad you did.
1

Having A Dinner Date With Yourself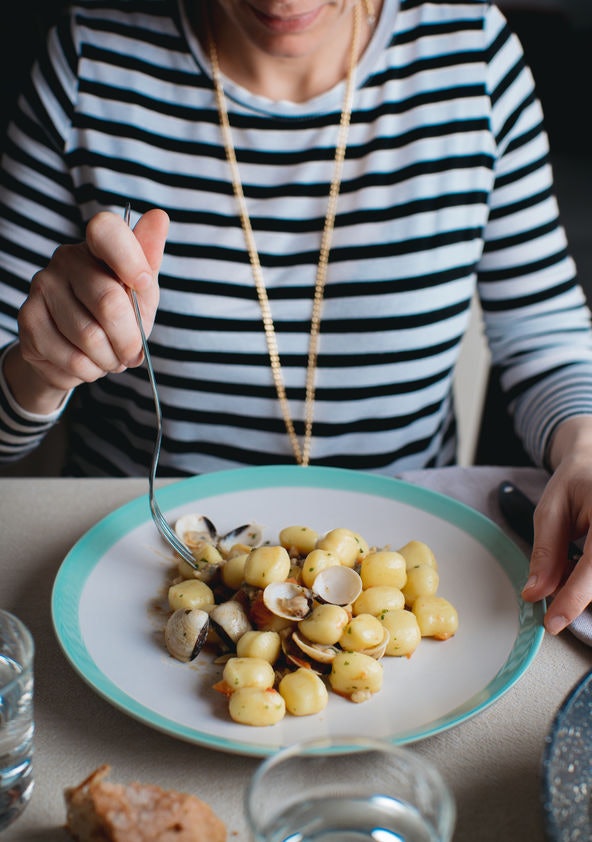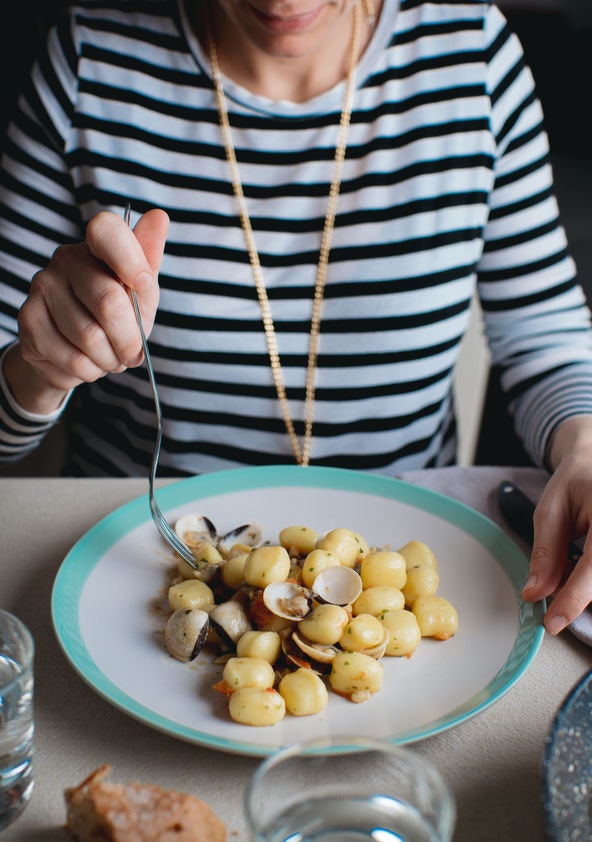 Eating dinner by yourself can be surprisingly liberating. Even though you might get a weird look from the host when you say that, yes, your reservation is for one, and no, no one else is joining you, it can be nice to enjoy a meal by yourself. (Even better if you go all out and order something really fancy.)
One of my favorite solo meals ever was at an oyster house and I racked up a pretty hefty bill going in on an oyster happy hour. I left with a very happy heart and stomach.
2

Seeing A Movie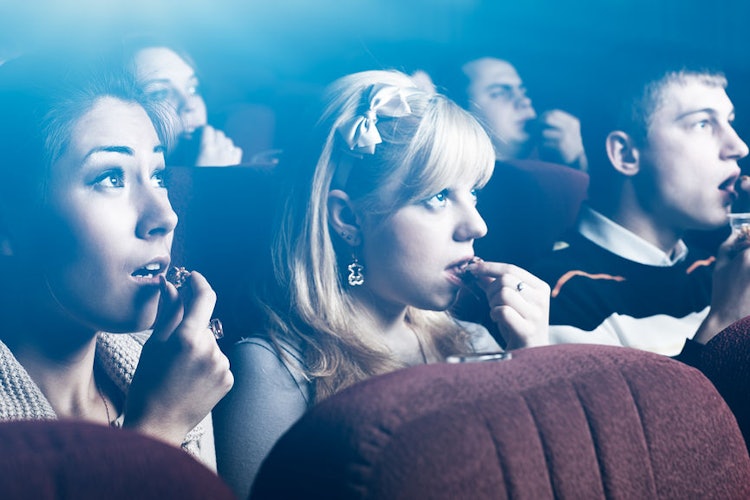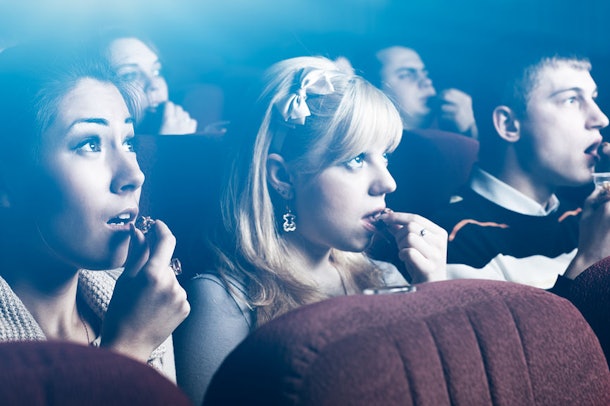 I'll be entirely honest: I'm much more likely to let myself cry during a movie if I'm not with anyone else. When I saw A Star Is Born in theaters, I unintentionally ended up going by myself, which was kind of a blessing. (I ugly-cried like you wouldn't believe.)
Seeing a movie by yourself can be really fun — especially if it's a movie you've been longing to see that maybe none of your friends are. Plus, you don't have to share your popcorn and Twizzlers.
3

Sitting In A Coffee Shop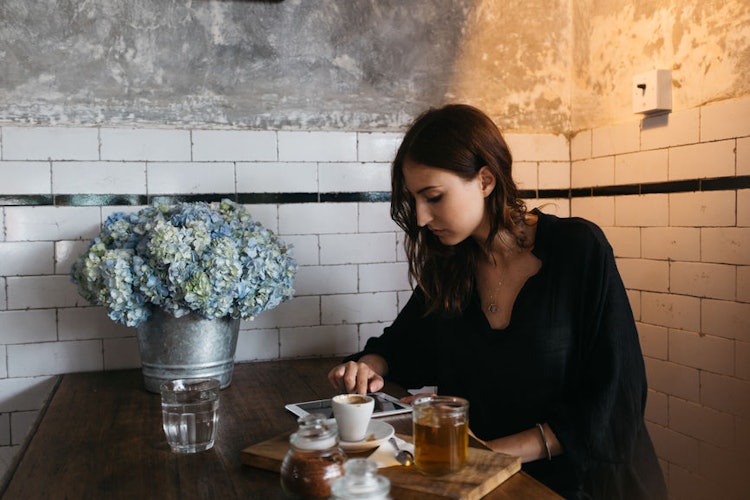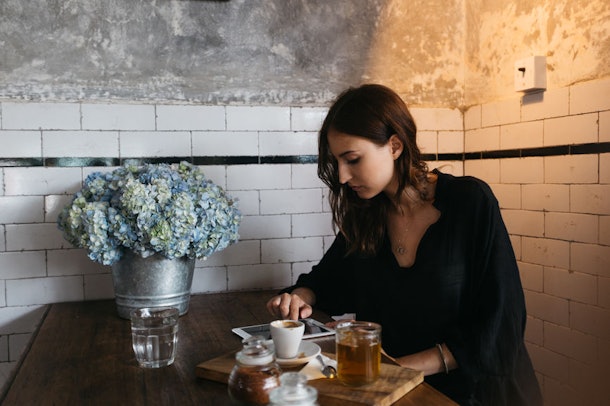 I'm a huge advocate for spending time at coffee shops by yourself. Because I work remotely, coffee shops are my office of choice (as long as they have free WiFi and a public restroom). While I'm taking a break, it's kind of fun to people watch in the shop. It's nice to get a break from your typical everyday routine, and sit in a coffee shop for a while. (Bonus points if you can find a shop that has a really cool playlist to keep you entertained all day long.)
4

Attending A Wedding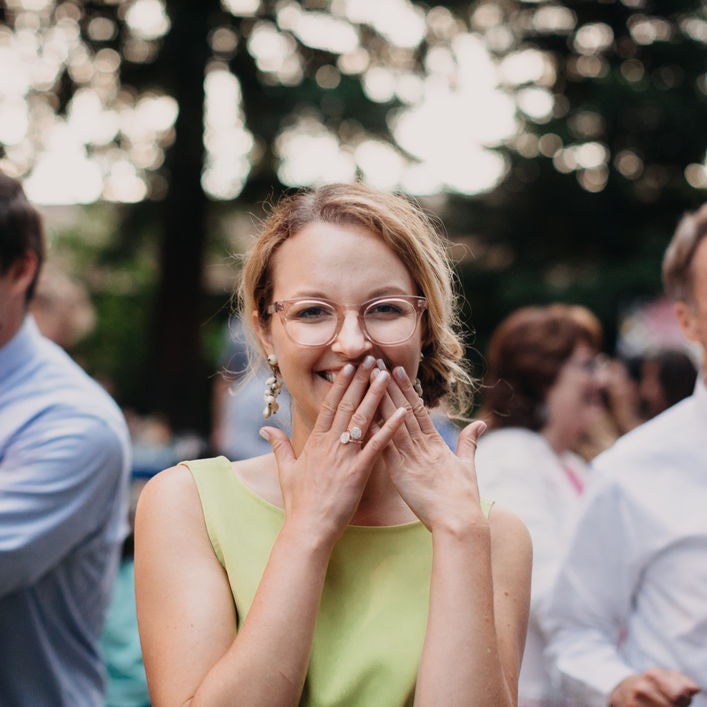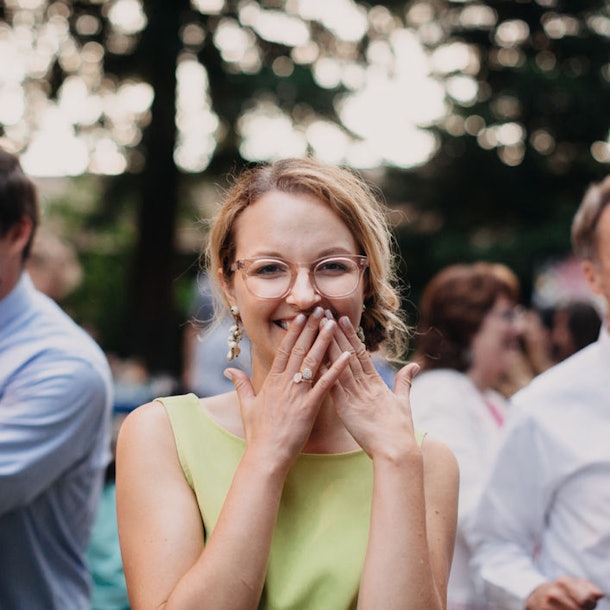 This one can be tough. Women who show up at weddings by themselves can often be bugged with the question, "So, are you next?" However, if you're able to throw your cares to the wind and just enjoy celebrating the happy couple (which is what you should do), it can be such a freeing feeling. Besides, you never know who you might meet at the singles' table!
5

Embarking On A Solo Trip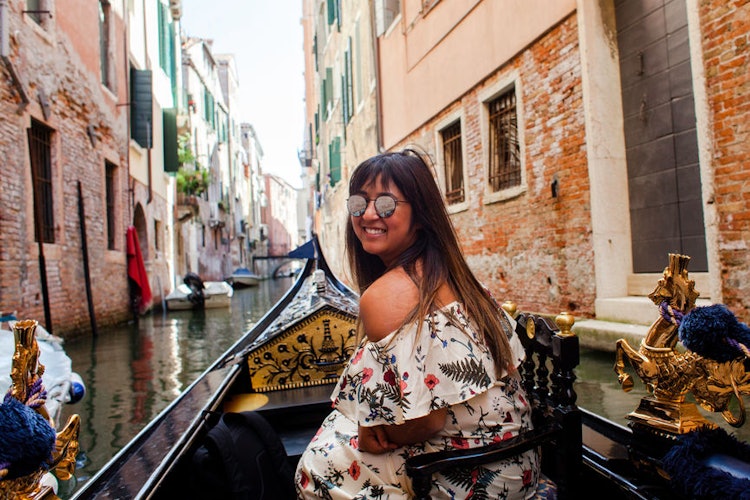 Taking a solo trip is a goal that a lot of people have, but don't always jump at. As someone who has traveled by myself a lot, I can't recommend it enough. There's something really special about navigating another country by yourself that makes you grow up a little and learn more about the world. Solo traveling teaches you how to be resourceful and street smart — both of which are great skills to bring into your life outside the trip.
6

Going To Concerts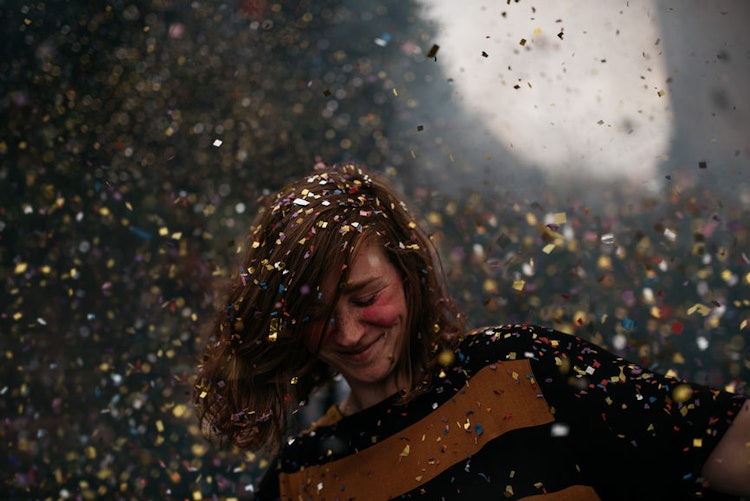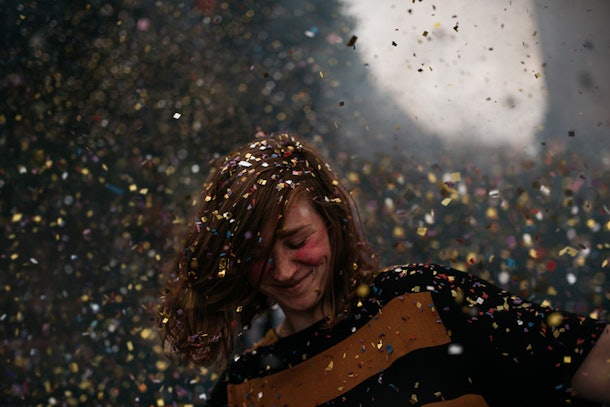 As someone who loves live music — and often goes to shows spontaneously — I've learned how to go to concerts by myself. At first, it was really nerve-wracking. At standing room concerts, I didn't have anyone to save my spot when I went to the restroom, and I didn't want anyone to judge me if I was dancing by myself.
But continuing to go to concerts on my own taught me how to be less self-conscious, and to just enjoy the moment. If someone takes my spot, it's totally OK — I can always find another one. If I'm dancing by myself and someone judges me, who the heck cares? It just means I'm having a better time than they are.
7

Going Shopping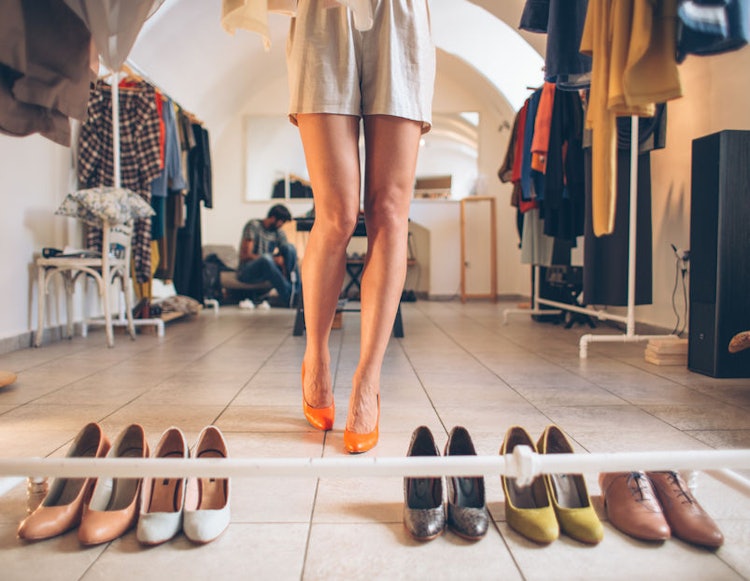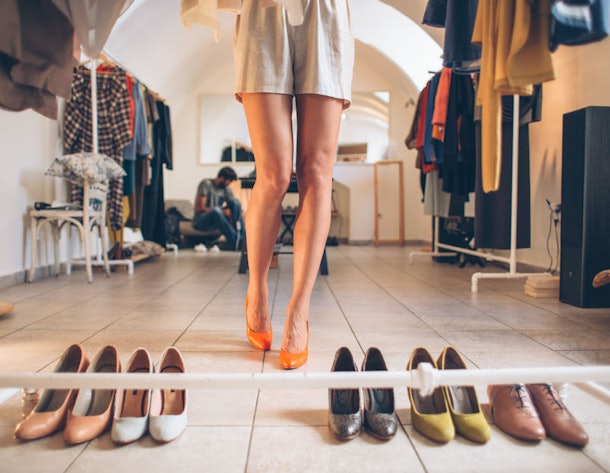 It's normal to want a second opinion on an outfit, especially if you're about to drop a ton of money on clothes. But going shopping by yourself can teach you a lot about self-love, and can also make you think critically about how you're spending your money.
You become a smarter shopper when you have time to yourself. I also feel like I end up spending more money when I go shopping with friends, because they become my personal hype women. "OMG that top is SO cute. You HAVE to get it!" "If you don't buy that jumpsuit I'm going to buy it for you!" Sound familiar?
8

Going To A Work Event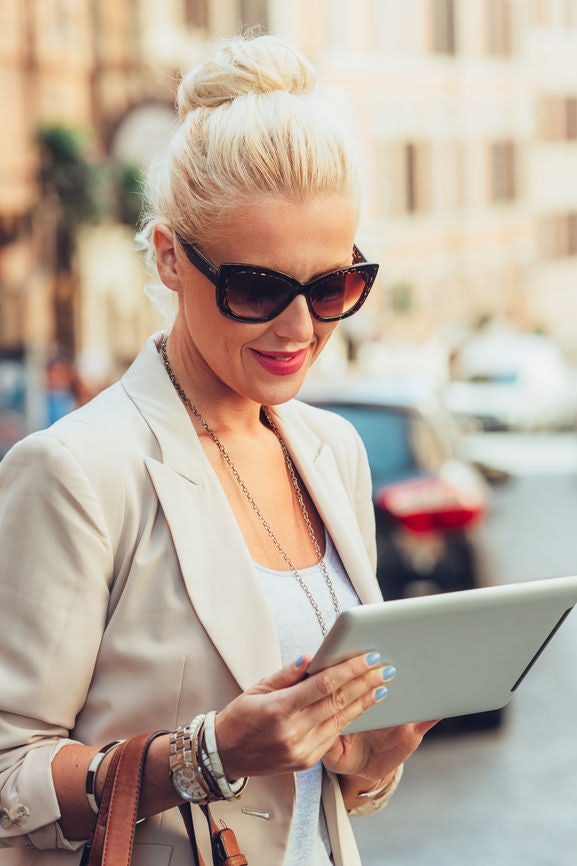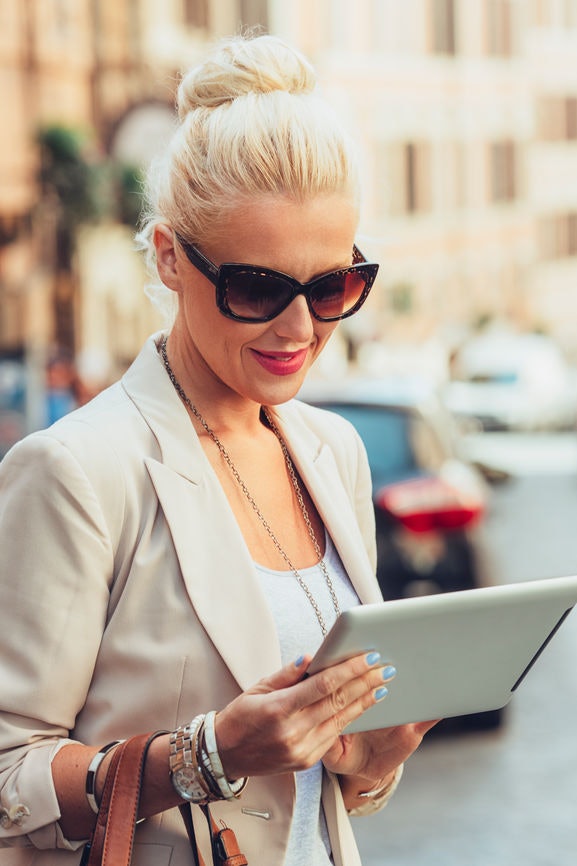 Work events can be such a fun time, but they can also be tricky if most of your coworkers are around the same age as you, but they show up with dates and you don't. But like many other solo activities, going to work events by yourself can be liberating. On the plus side, you don't have to go through the formality of introducing your date to everyone you work with, and you can mingle and network at your own pace.
9

Sitting At A Bar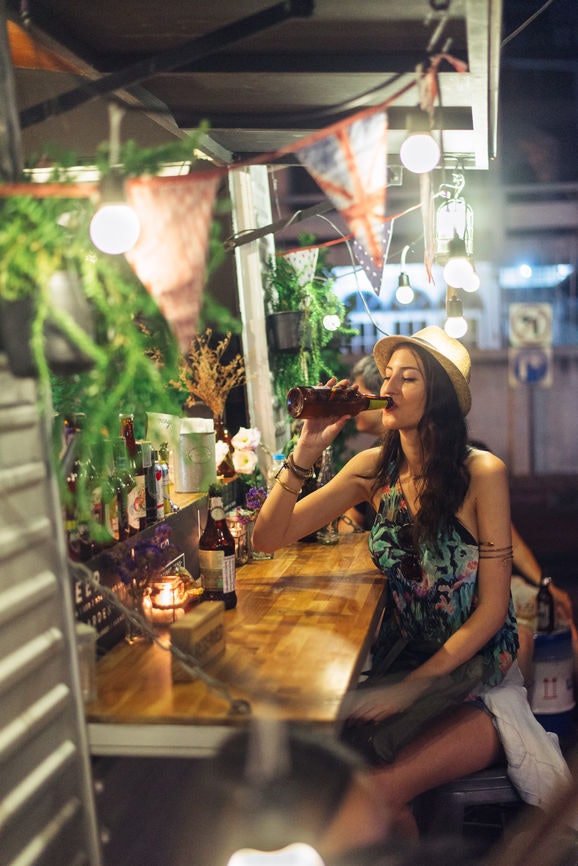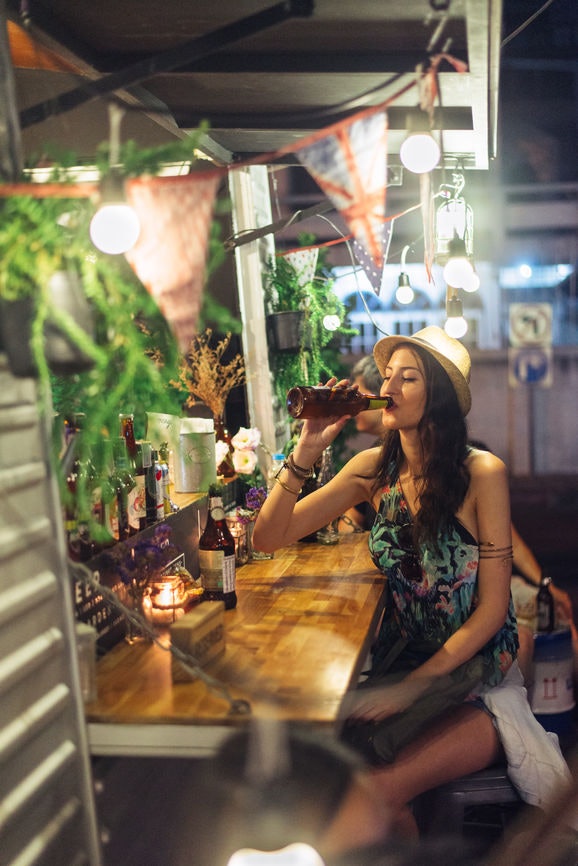 There's something about hitting up a trendy wine bar at the end of a long day at work, and ordering your favorite glass of merlot. That's really all the company you need. You can kick back and relax, and treat yo' self to a cheese board as you recap a successful day at work.
10

Trying Out A New Workout Class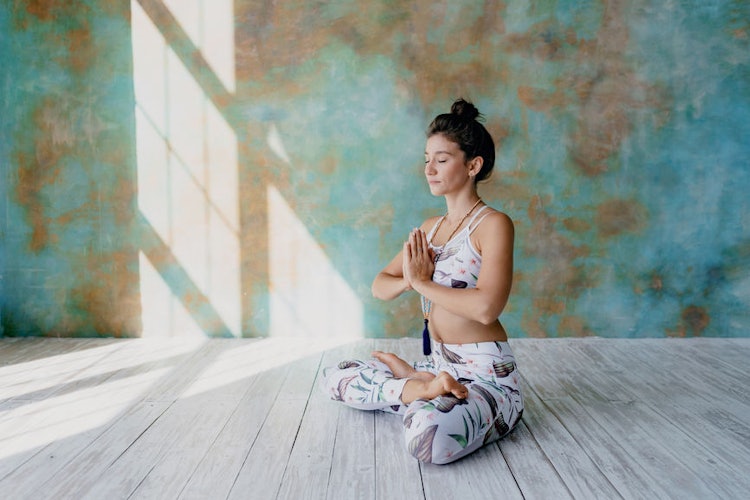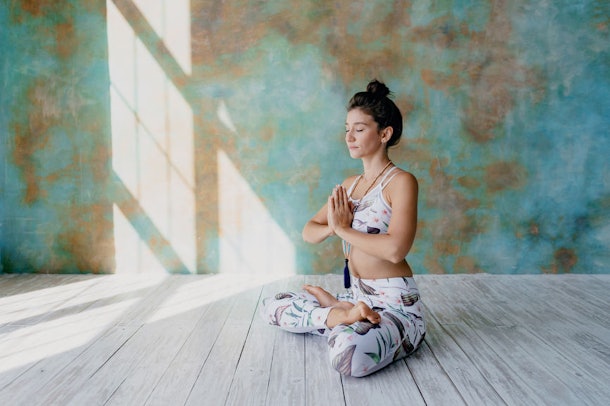 As fun as it is to test out a challenging workout class with your girlfriends, it's a great idea to try one out by yourself so you can fully immerse yourself in the experience. You can always meet up with the girls later in the day for smoothies!
11

Take A Relaxing Beach Day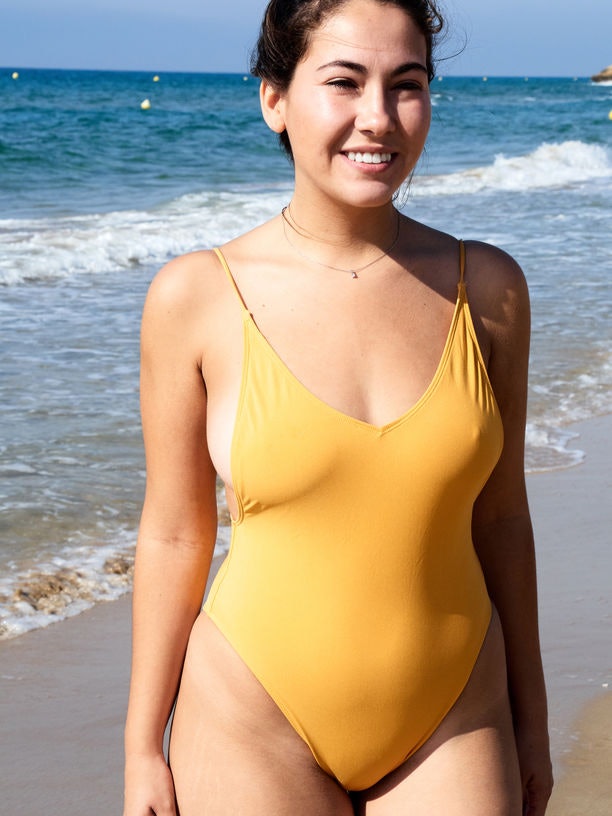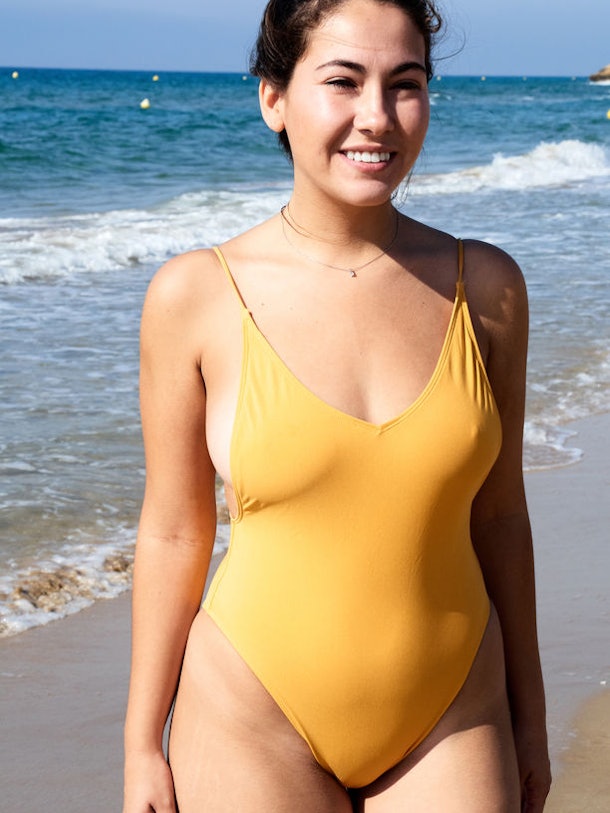 Beach days are definitely a fun group activity, but there's something special about grabbing a book and a beach blanket for a relaxing day by the water. Whether you're playing hooky and skipping work (I promise I won't tell) or just enjoying a good weekend trip on your own, a solo beach day is always a good day.
12

Cooking A Meal For Yourself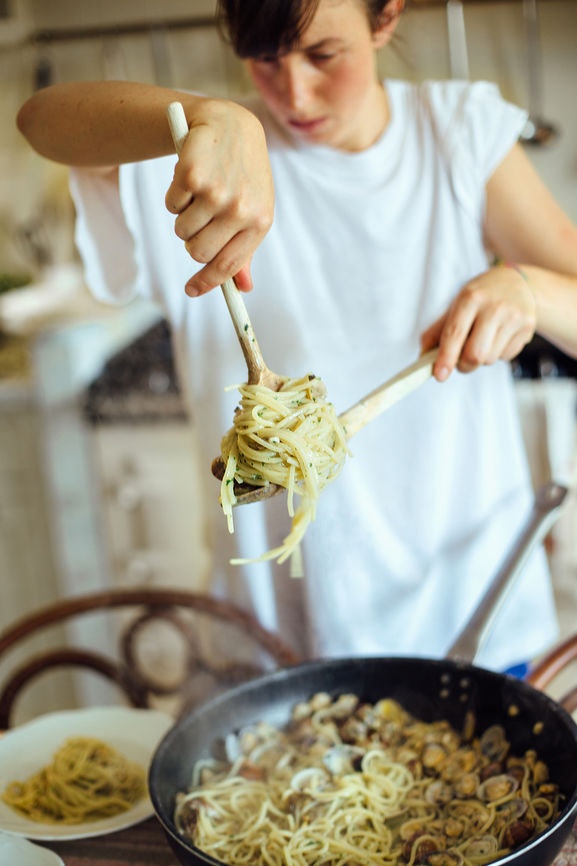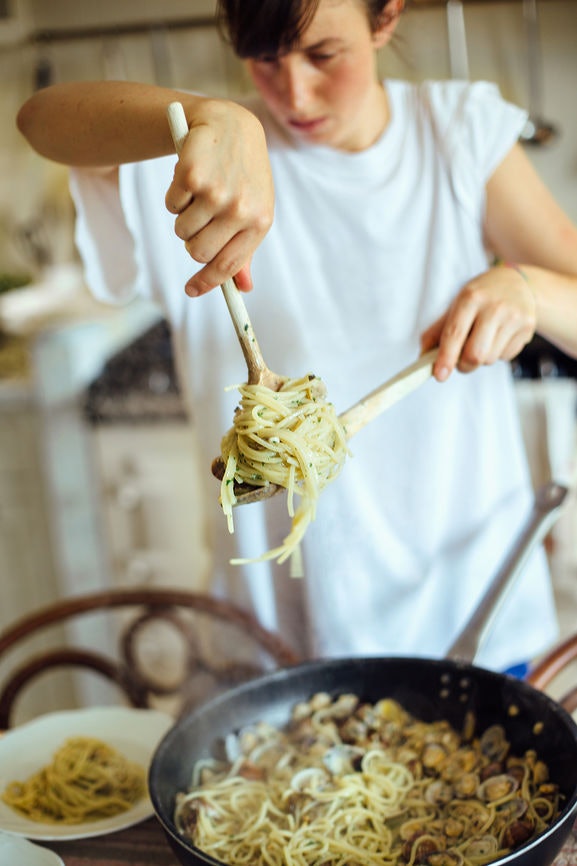 Speaking from experience, it's usually more common to cook when you have company. I only recently started cooking for just myself, and I think it's a ton of fun. There's no pressure to get the recipe exactly right, you can take your time preparing the meal, and you can live out your Top Chef dreams in your kitchen.
Source: Read Full Article