If you're in the midst of shopping for some seasonal wardrobe staples, stop what you're doing immediately and check out the new arrivals from Fashion Nova. I know, I know, it can be easy to get roped in by Zara, Topshop, Urban Outfitters, and the like, but if you want to peruse an incredibly huge selection of offerings at unbeatable prices, Fashion Nova is where it's at. (Cardi B knows what's up, okurr?)
I should warn you that checking out Fashion Nova's new arrivals section is not going to be a quick and breezy task. The section includes nearly 3,000 (mhm, three zeros) items spanning across all imaginable categories, from dresses and tops and jeans to bottoms and shoes and more. If you're in need of a super sparkly or sexy holiday dress or two, this is where you need to look. In the market for a couple of insanely cozy sweaters? Fashion Nova has almost too many to scroll through. No matter what you're on the hunt for and what your style is, the retailer has got you covered. Below are 12 items from their new arrivals section to pique your interest but trust me, you'll want to check it out yourself.
Simple Plan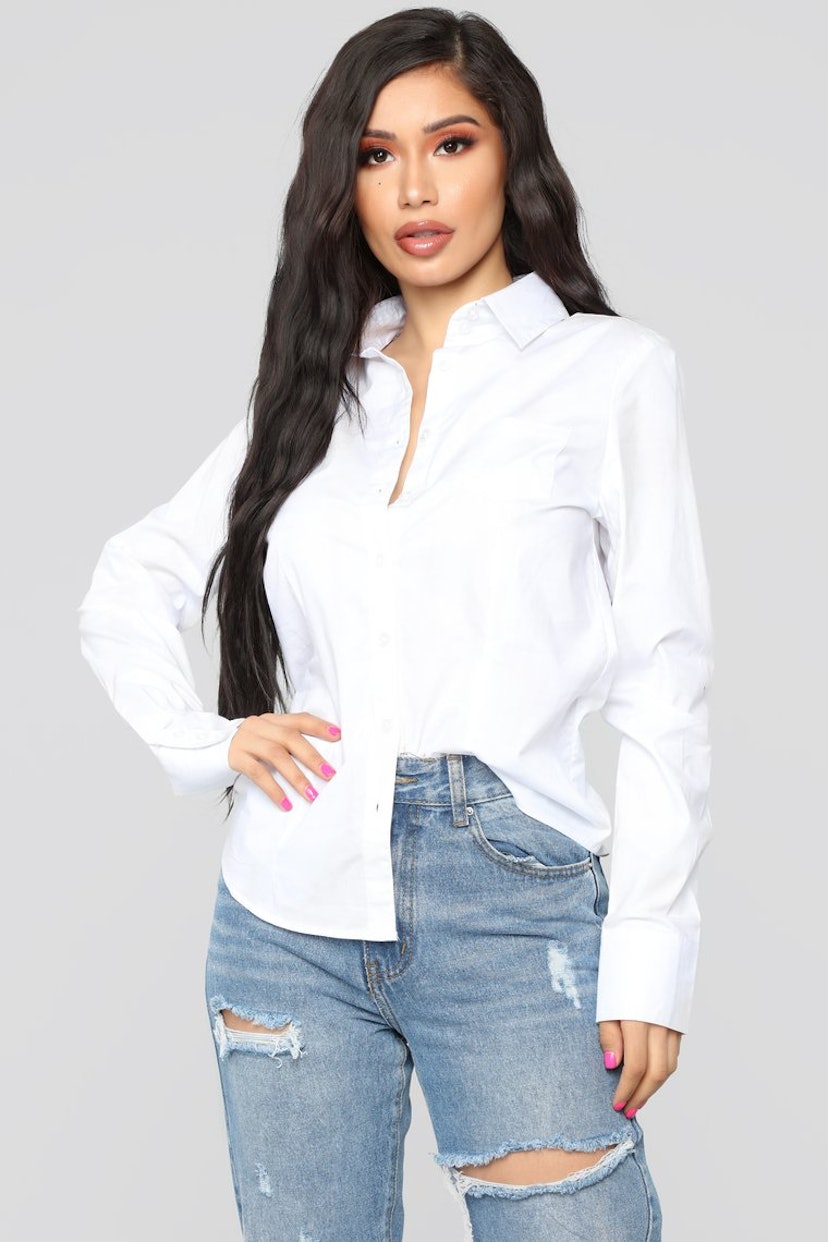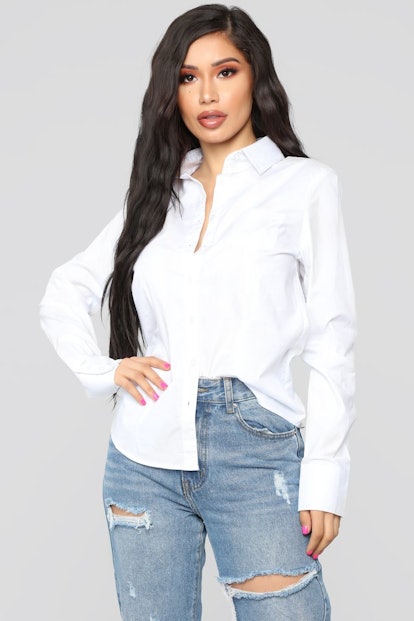 Treat You Better Shirt – White
$15
Fashion Nova
Because everyone needs that menswear-inspired button-up shirt that's simultaneously office appropriate and incredibly sexy.
Oh, Snap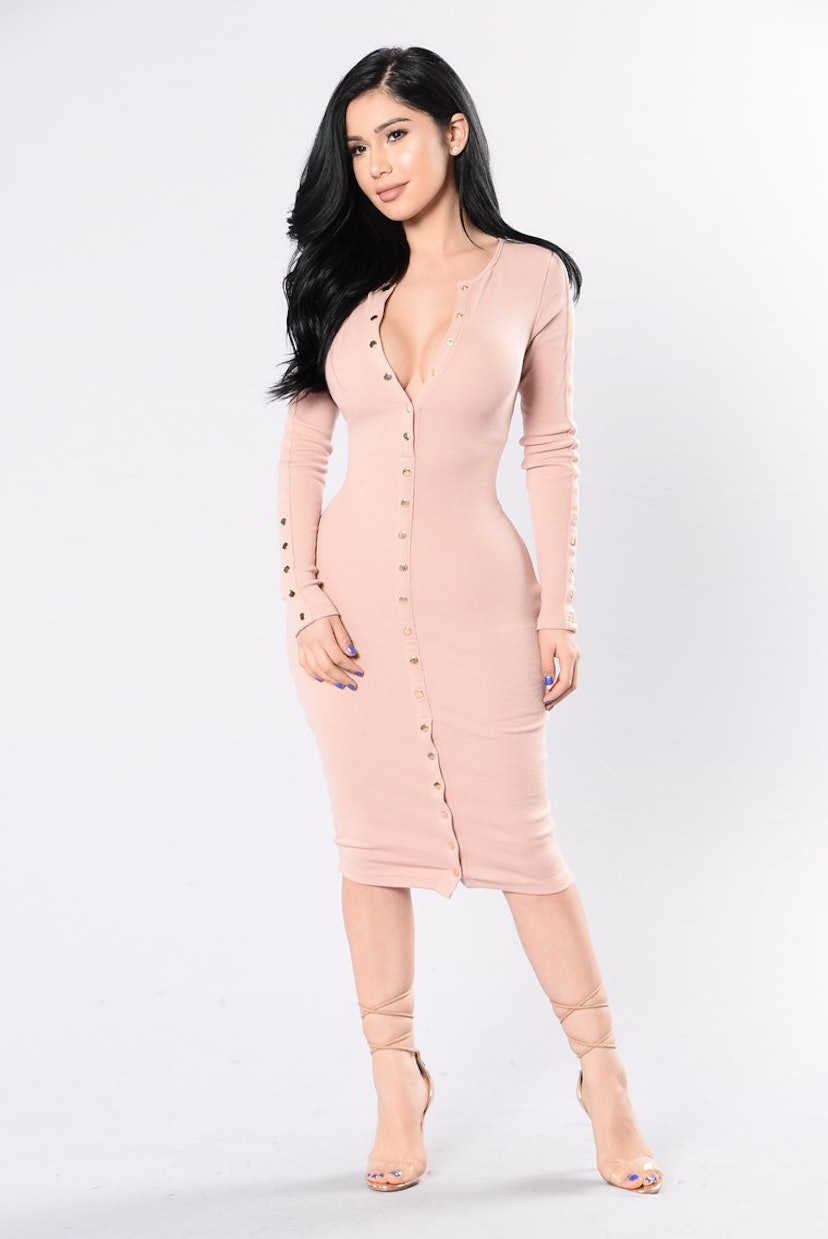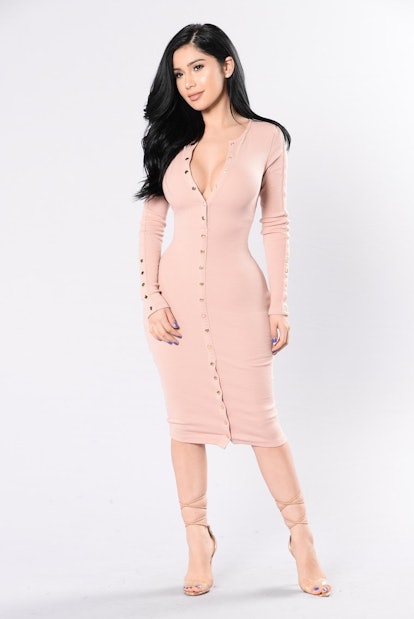 Vintage Jams Dress – Mauve
$35
Fashion Nova
Not only does this dress look comfy AF, but the silver snap details on it add a unique yet simple design element. I's pair it with some delicate gold jewelry and nude booties for a cute date night look.
The Fuzz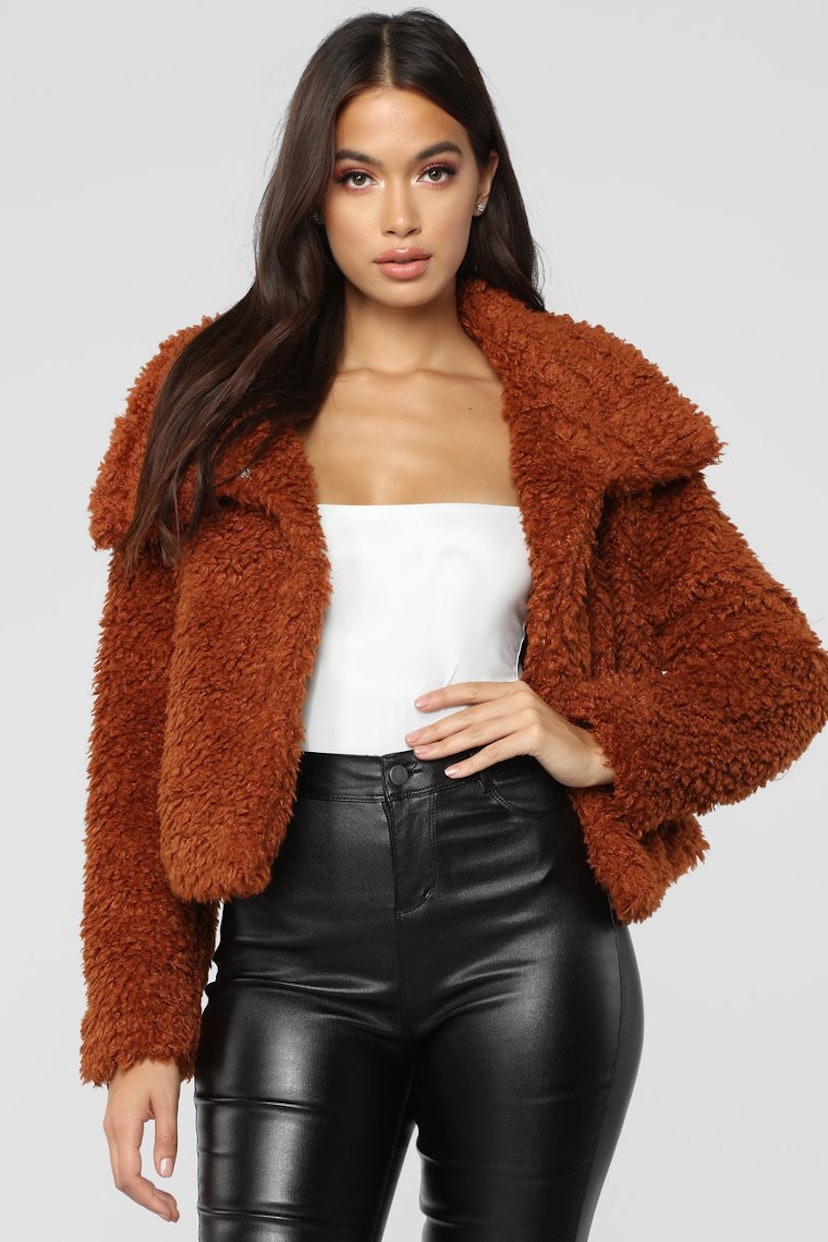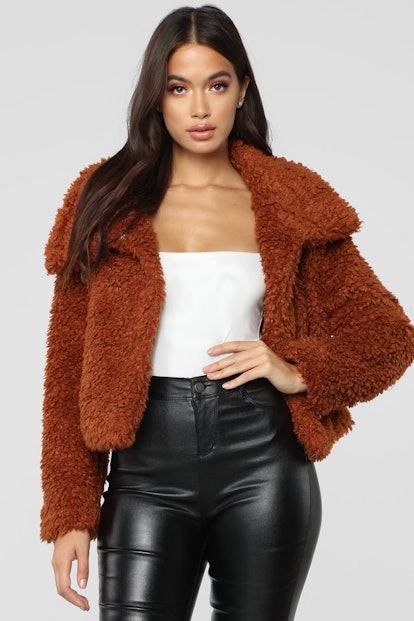 Furry Chilly Jacket – Cognac
$60
Fashion Nova
Burnt orange is one of my favorite colors to wear during winter, and this ultra fuzzy coat makes it even more appealing. The cut, the collar, the color—it's all so good.
The Boot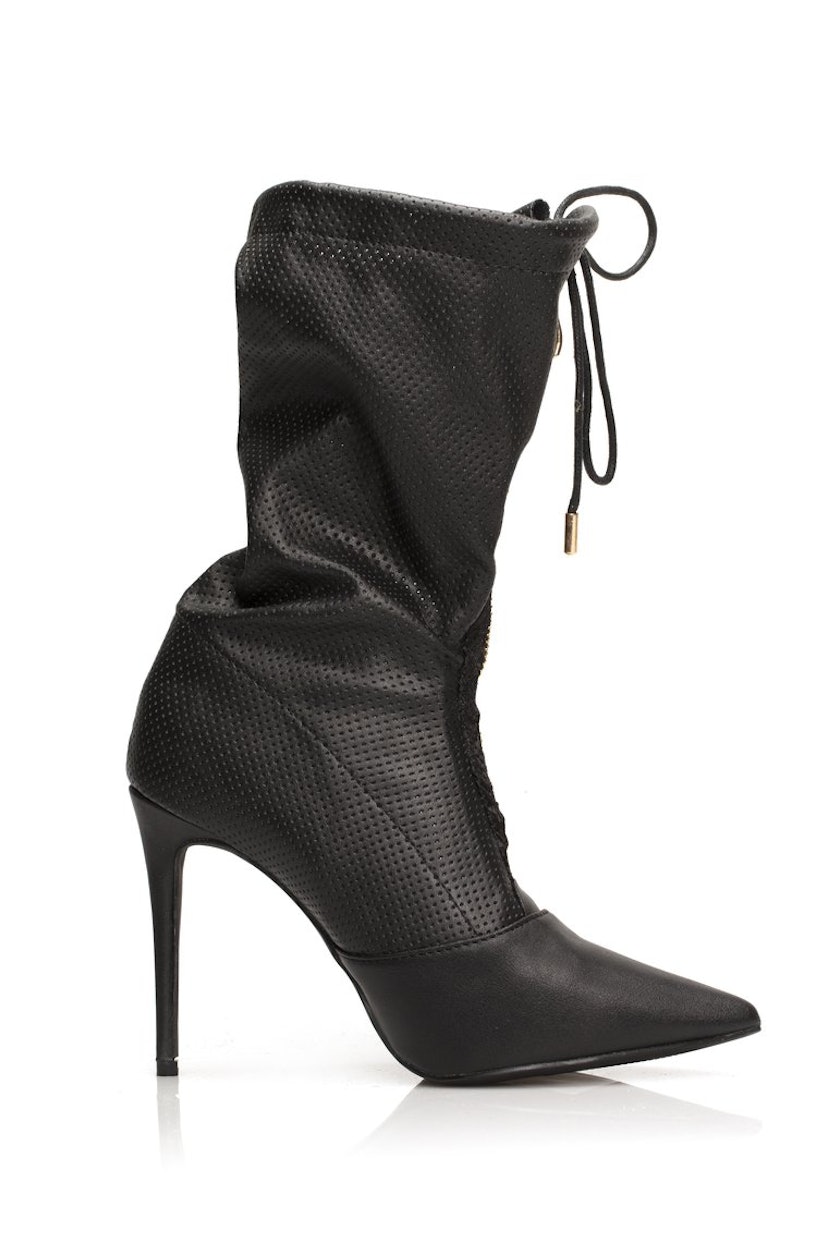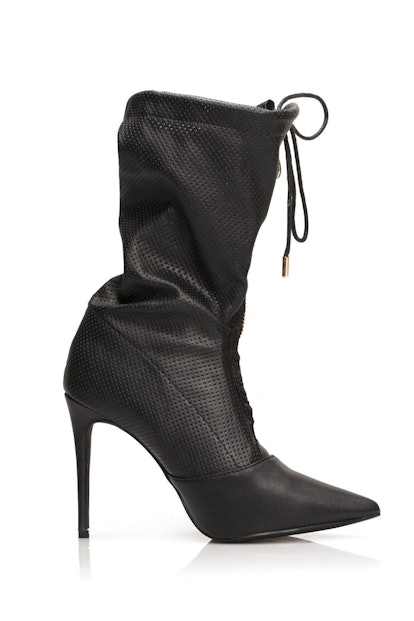 Zip Along Heeled Boot
$43
Fashion Nova
Part sporty, part sophisticated—this boot is as versatile as it gets.
Sweater Weather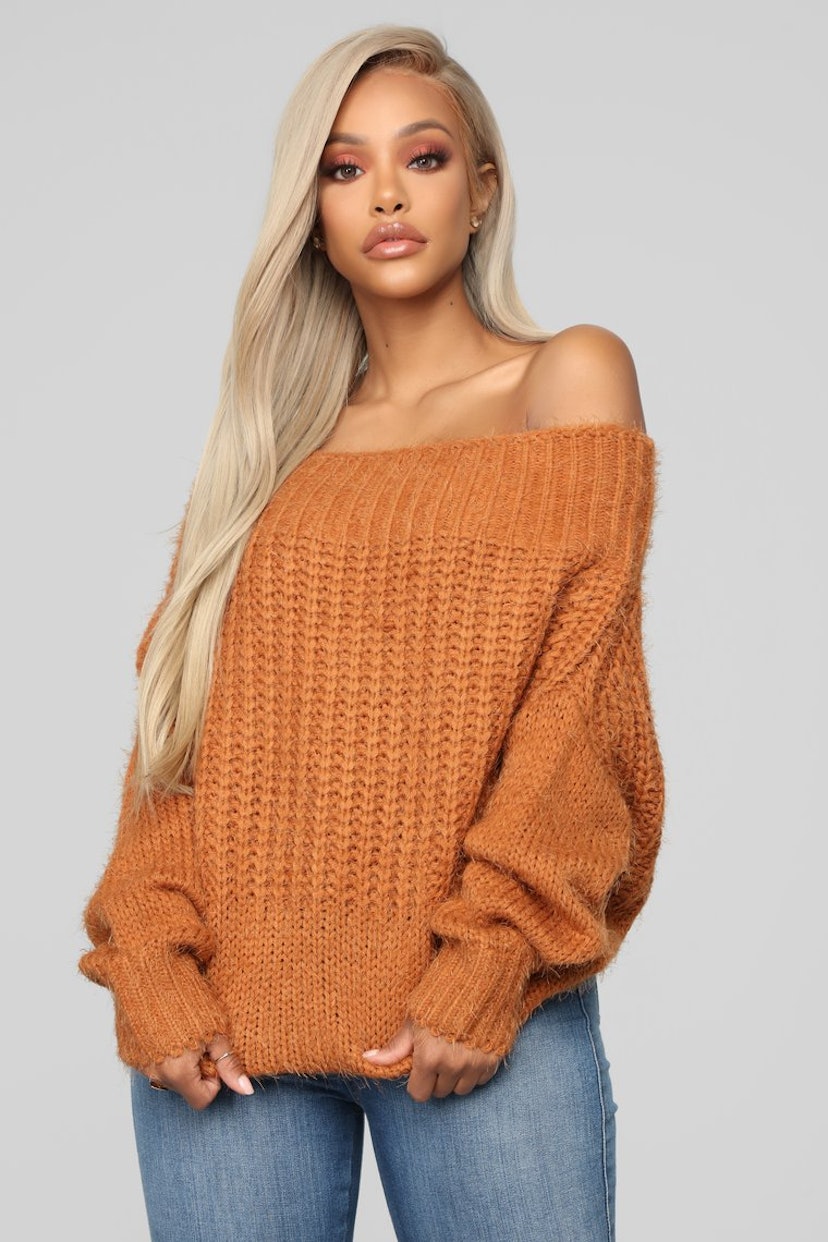 Aleta Off Shoulder Sweater – Camel
$35
Fashion Nova
There's nothing better than snuggling up in an oversize sweater on a chilly day.
LBD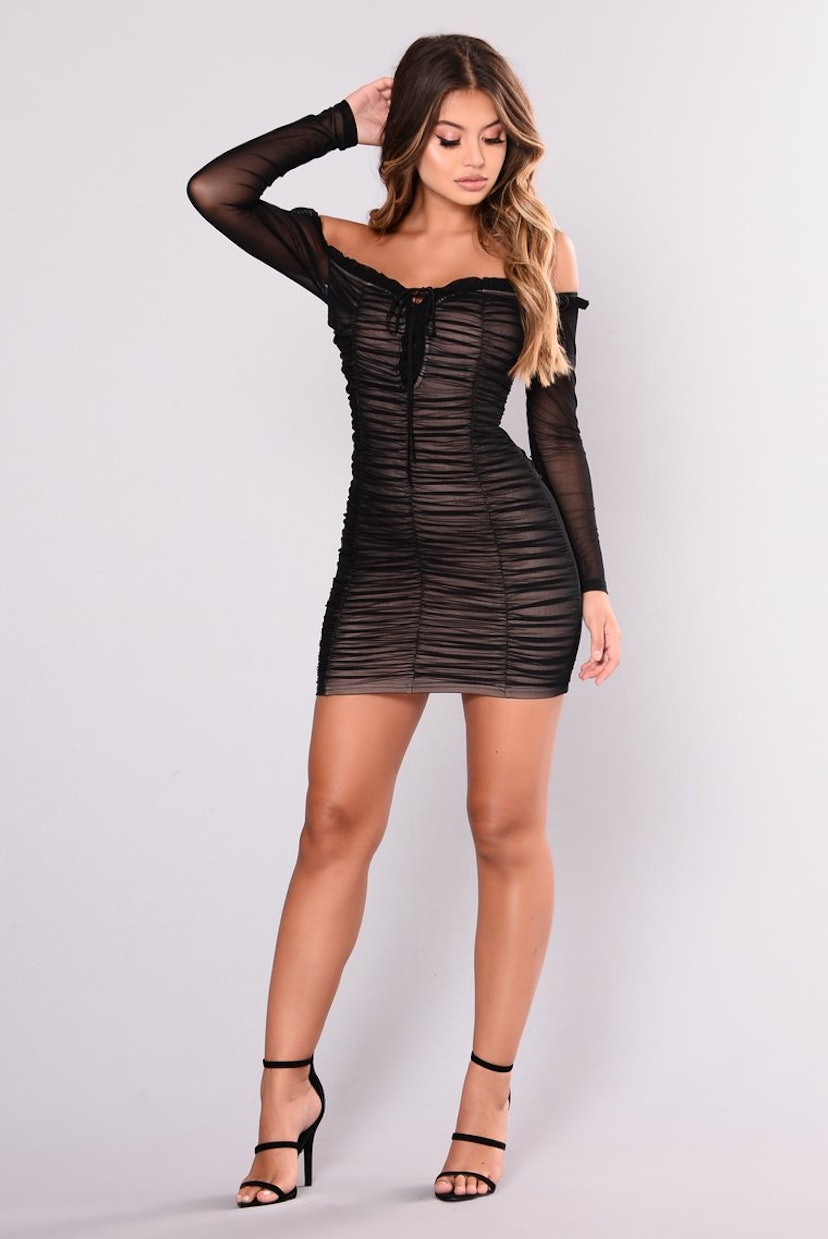 Maura Mesh Dress – Black
$30
Fashion Nova
From the beautiful ruching to the off-the-shoulder neckline, this dress is absolute perfection. It's the perfect little black dress to have on hand for those last-minute nights out.
Wild Thoughts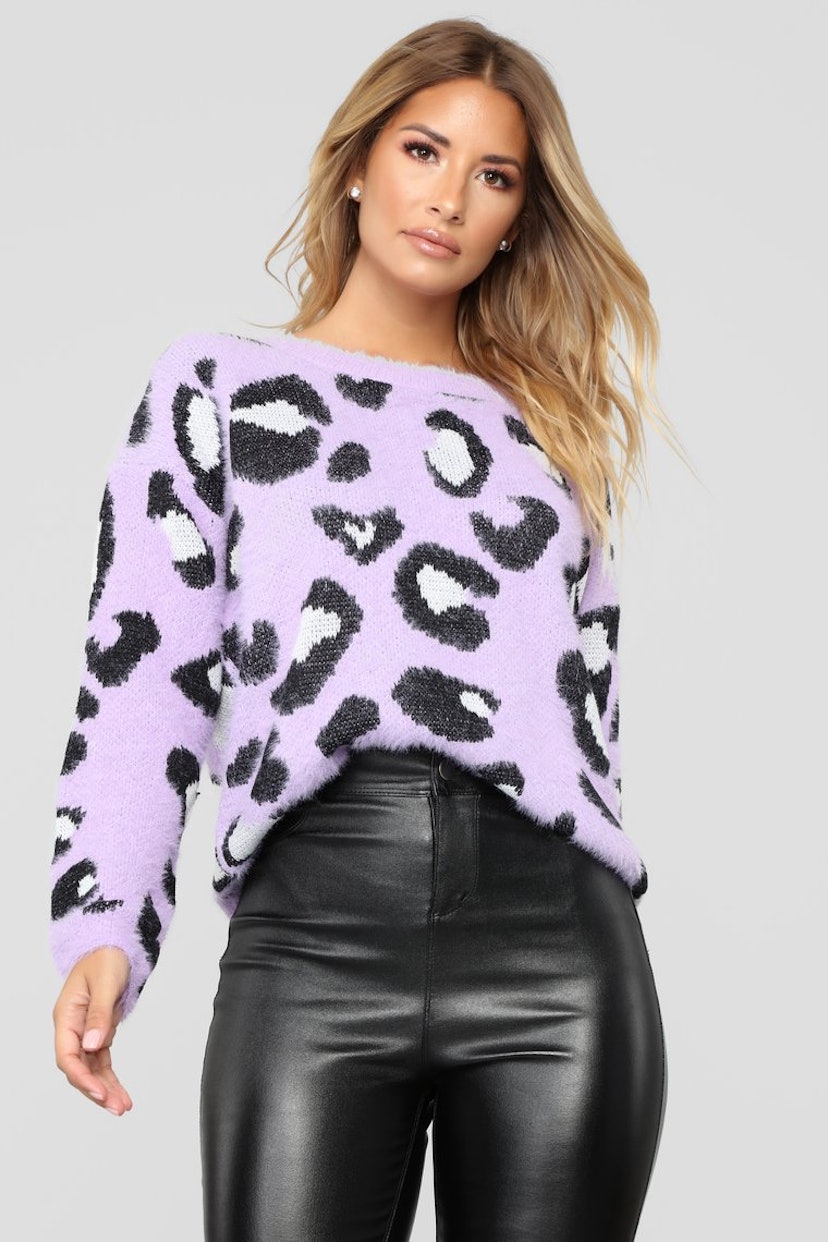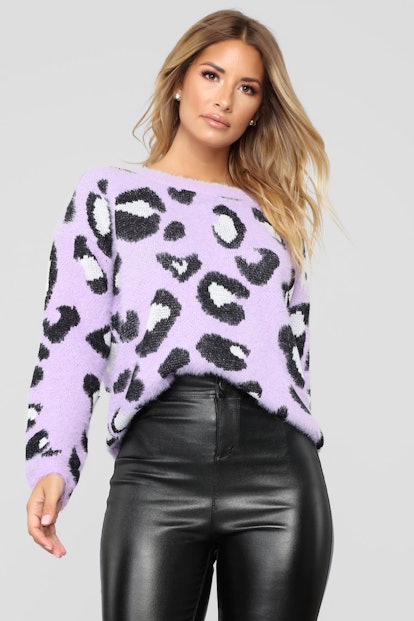 Let's Get Wild Sweater – Purple
$38
Fashion Nova
Animal print, but it pretty lilac form. Throw this sweater on with a pair of black skinny jeans and ankle booties and you've got the perfect weekend look.
Clueless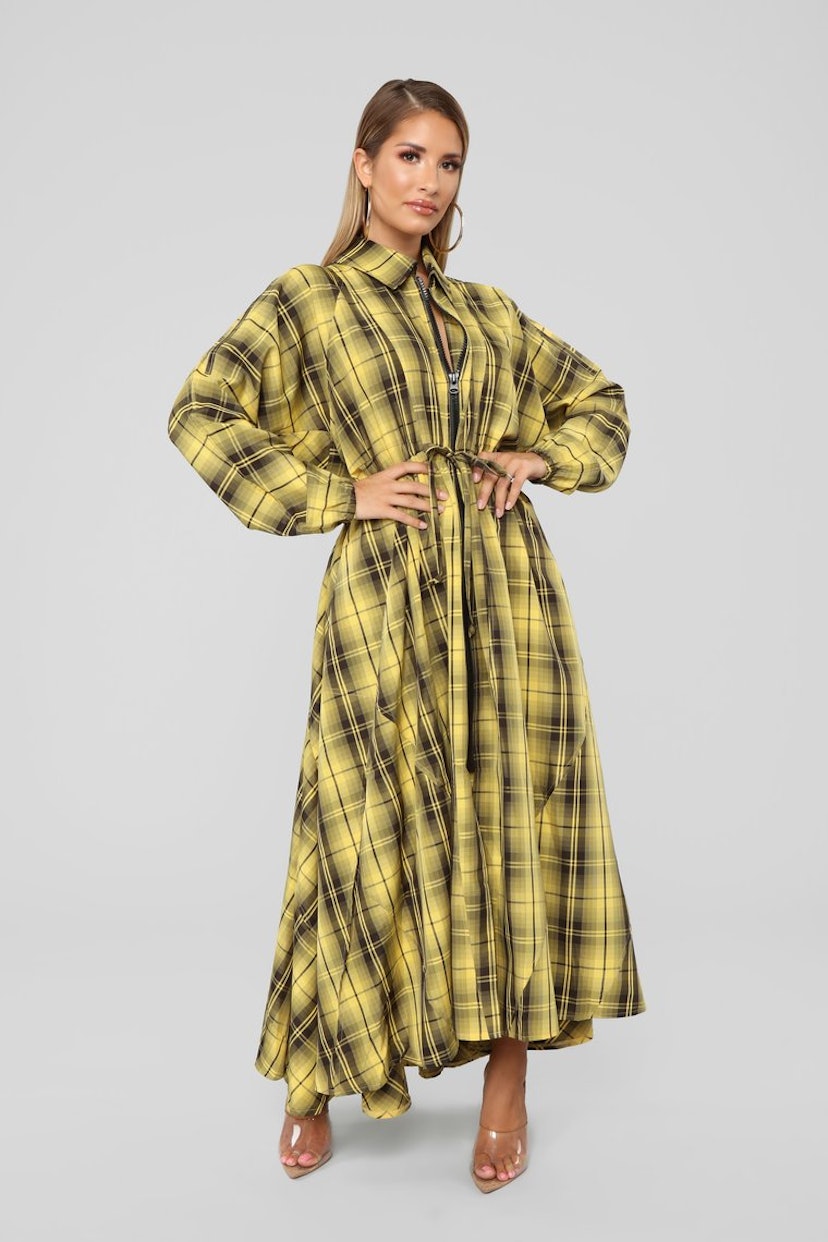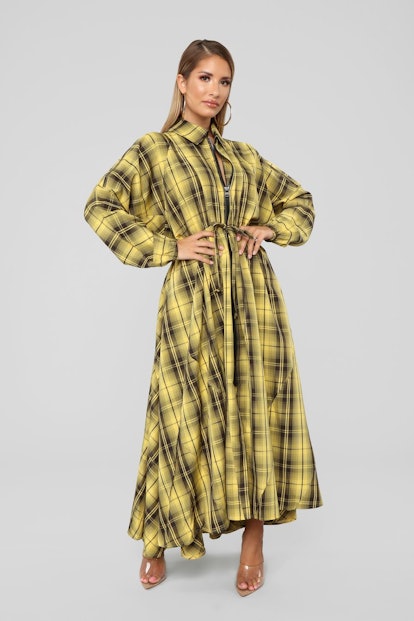 Better Than Expected Plaid Maxi Dress
$70
Fashion Nova
Cher Horowitz would be proud. This dress looks like something that could have stepped straight off the runways thanks to its bold silhouette, gorgeous full skirt, and trendy plaid print. I am obsessed!
Child's Play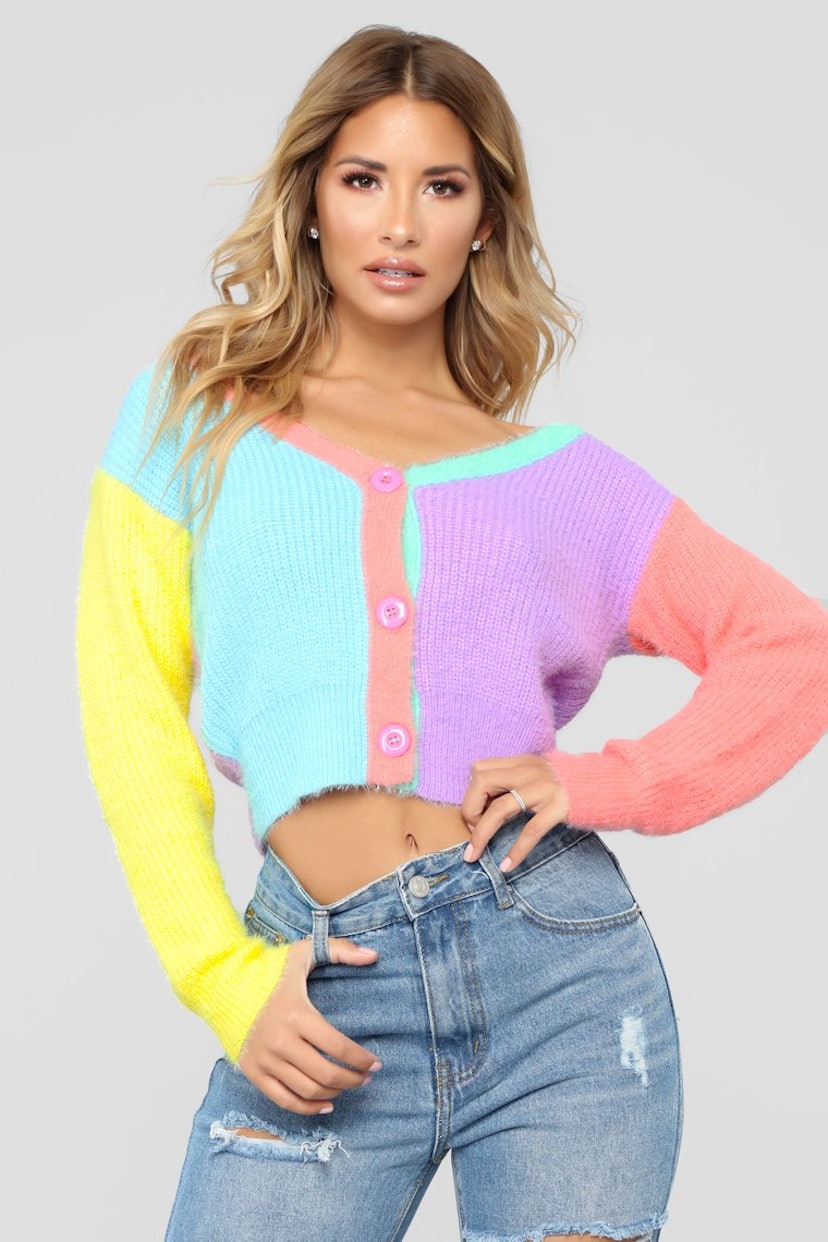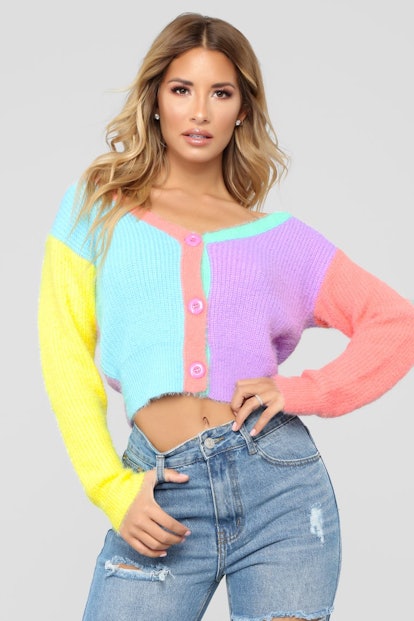 Roll In Color Sweater – Multicolor
$38
Fashion Nova
This looks like something I would have worn circa 1999 and I am all about it.
Nice Threads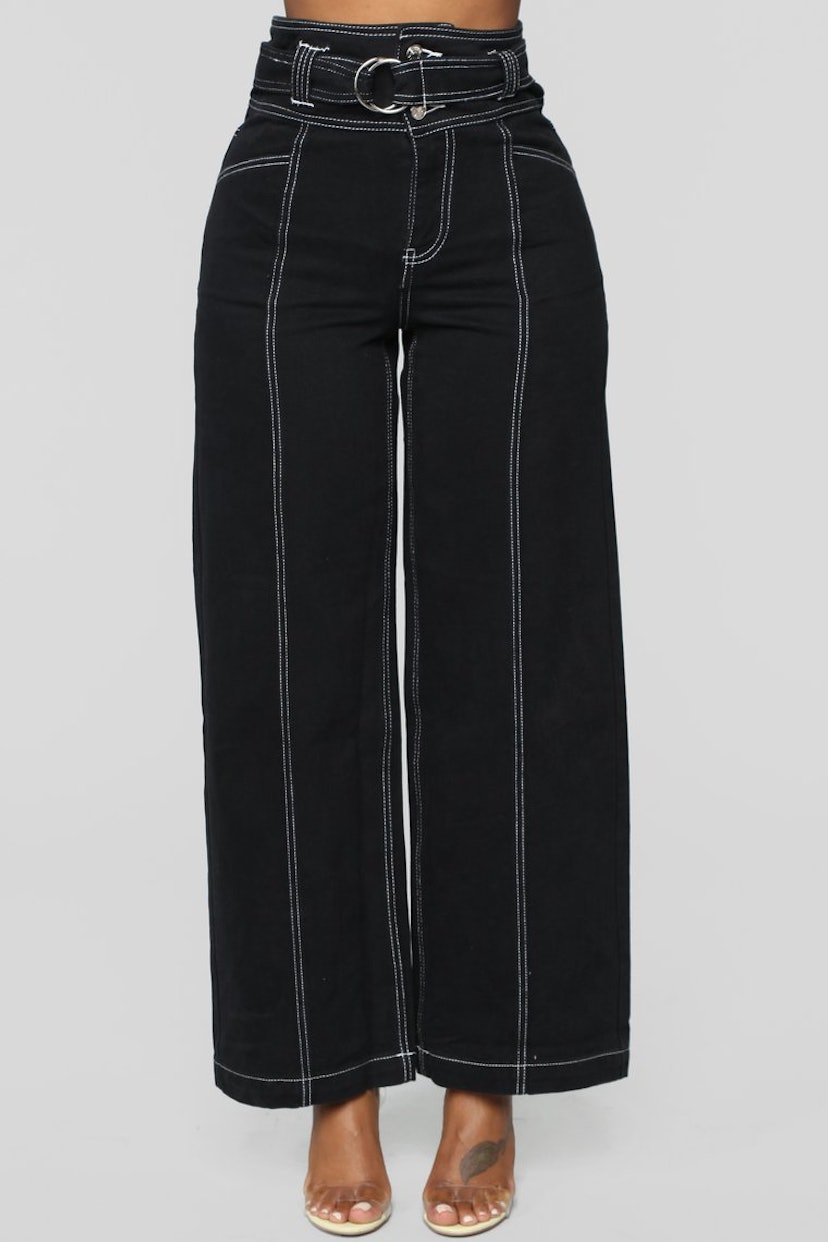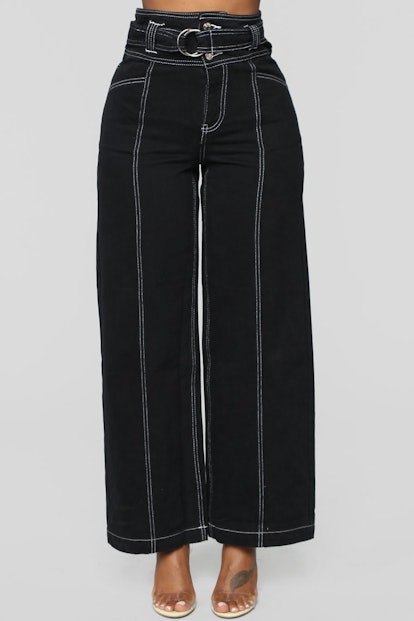 The New Me High Rise Jeans
$50
Fashion Nova
I love dark denim with light exposed stitching so naturally these pants were calling my name. Their wide leg silhouette and cropped length were added bonuses.
Sneak Attack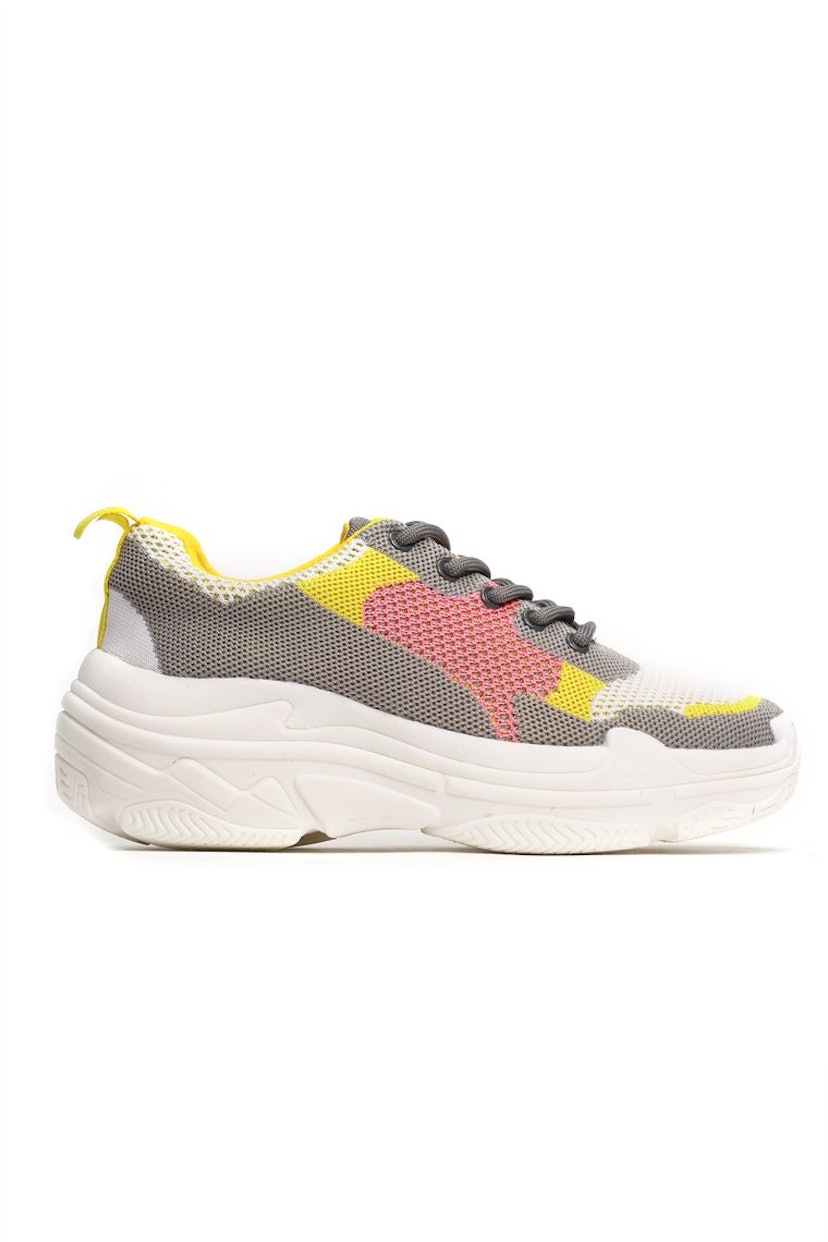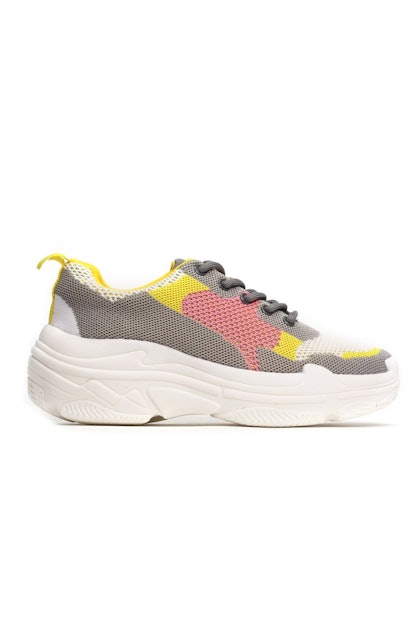 Like I Said Sneaker
$43
Fashion Nova
You can't look at these and have anything bad to say about them.
Glitterbug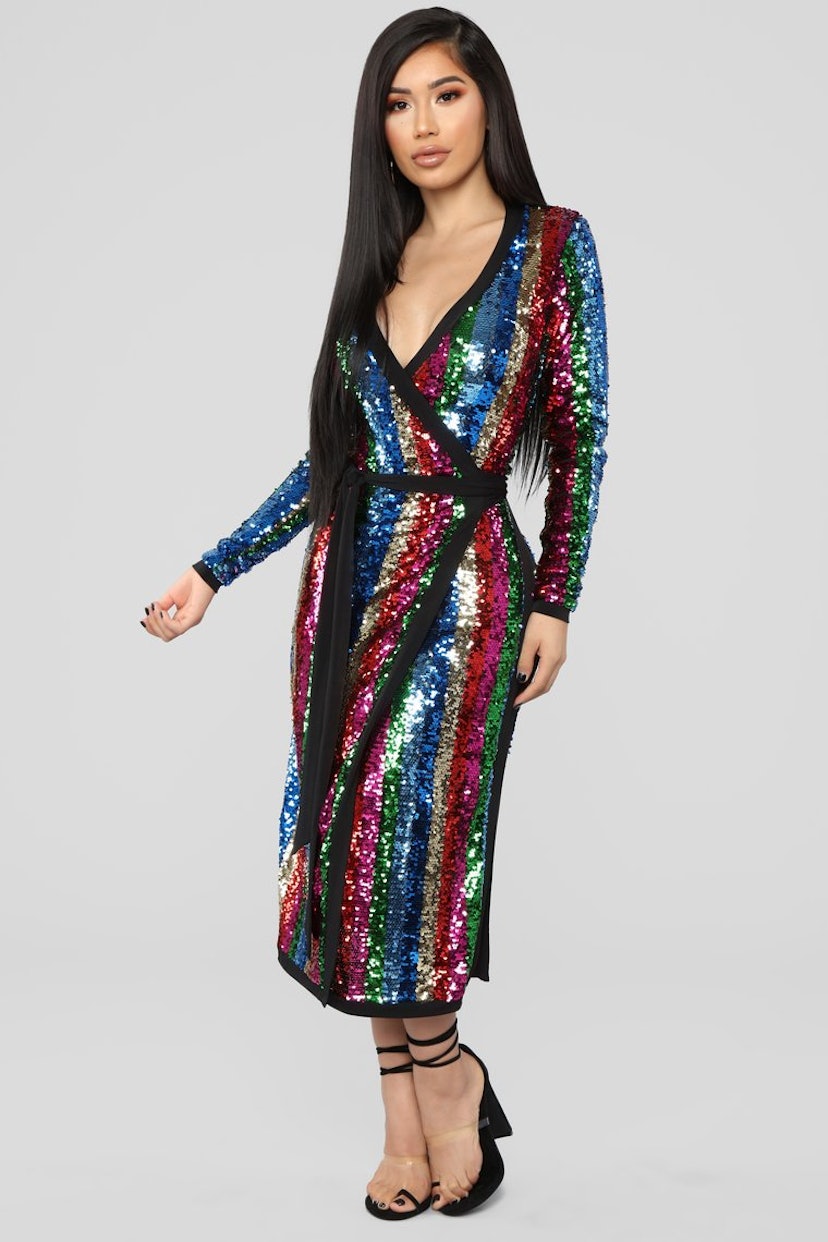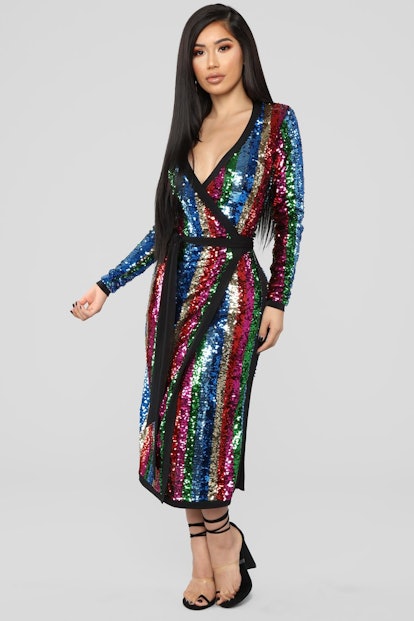 The Show Must Go On Sequin Dress – MultiColor
$70
Fashion Nova
Now this is what I call a party dress! Step into any room wearing it and you'll turn major heads.
Source: Read Full Article