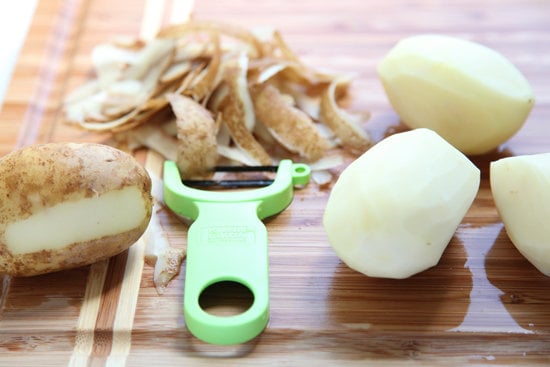 Source: POPSUGAR Photography / Nicole Perry
When I saw a trick for removing potato skins by slipping them off without using the dreaded vegetable peeler, I knew I had to try it immediately to see if it worked. YouTube user Foody Tube's amazing potato hack video claims you can skip the peeling process before boiling the potatoes and, instead, squeeze the skin straight off the potatoes once they're fully cooked. It sounds almost too good to be true, but guess what? It works.
Here's how to do it right: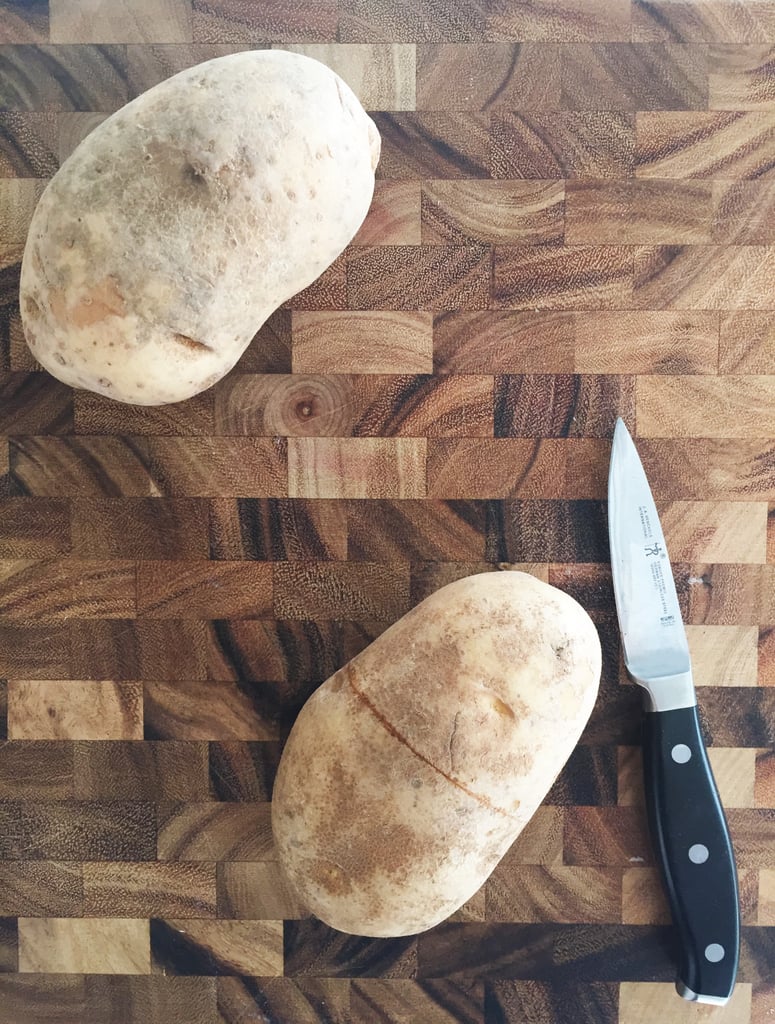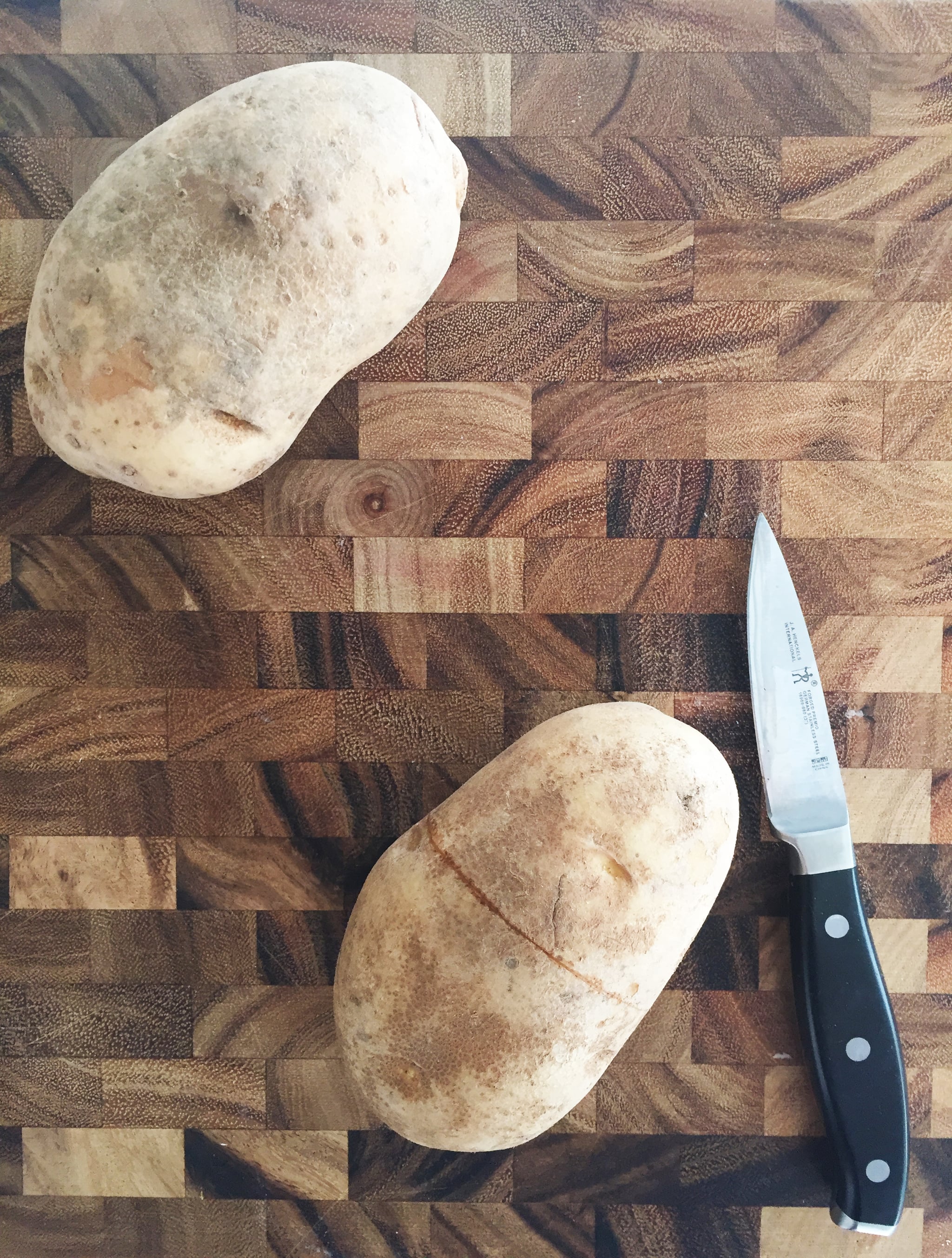 Source: POPSUGAR Photography / Erin Cullum
Using a sharp knife, pierce the skin only and draw a line all the way around the center of the potato. Do this quickly by twirling the potato around with one hand while keeping the knife steady in the other.
Source: Read Full Article