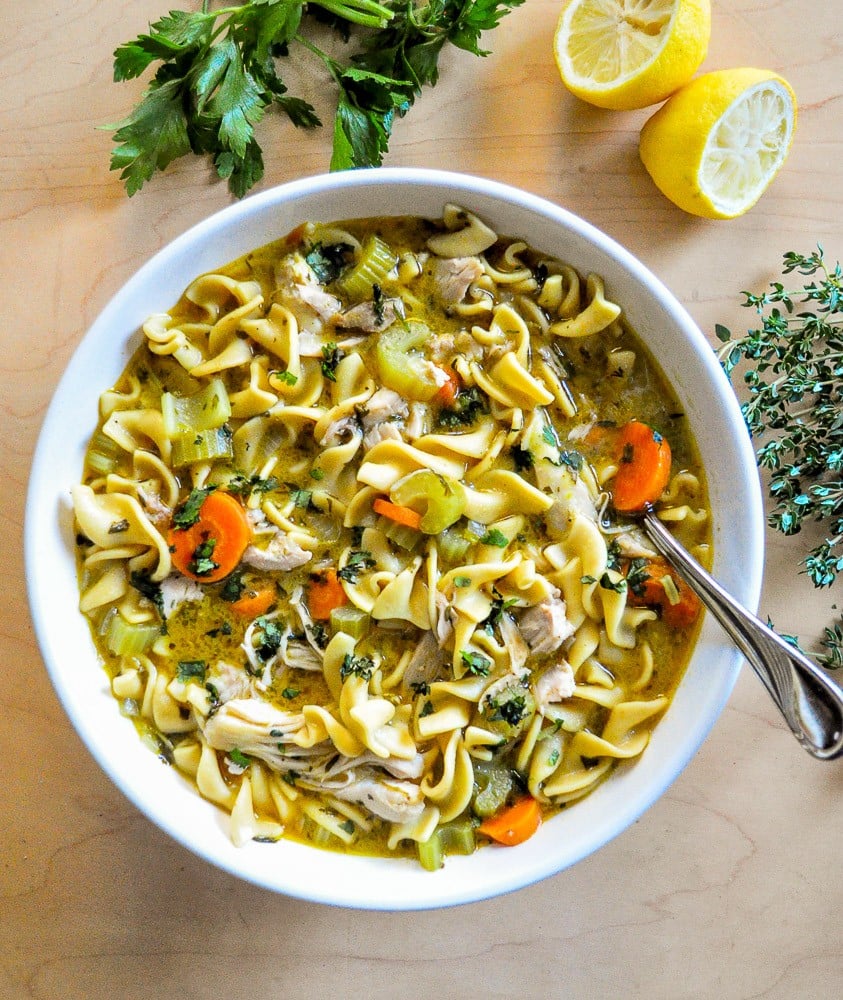 The Only Instant Pot Chicken Noodle Soup Recipe You'll Ever Need

We all know and love chicken noodle soup. It's a classic that can't be beat. Whether or not it can truly heal a cold, a warm bowl of this soup is definitely medicine for the heart and soul. Light yet filling, flavorful, and creamy without the cream, it's soup heaven. The five key ingredients for any chicken noodle soup are chicken, egg noodles, chicken broth, carrots, and celery. The most important part, though, is all the fresh herbs and spices. This is what will take your chicken noodle soup from zero to 100 instantly. A combination of oregano, thyme, and parsley create this harmonious dish.
Here, we've taken a classic recipe and turned it into an Instant Pot-friendly one. It's perfect for the whole family on a chilly night when cozying up by the fire.
Source: Read Full Article