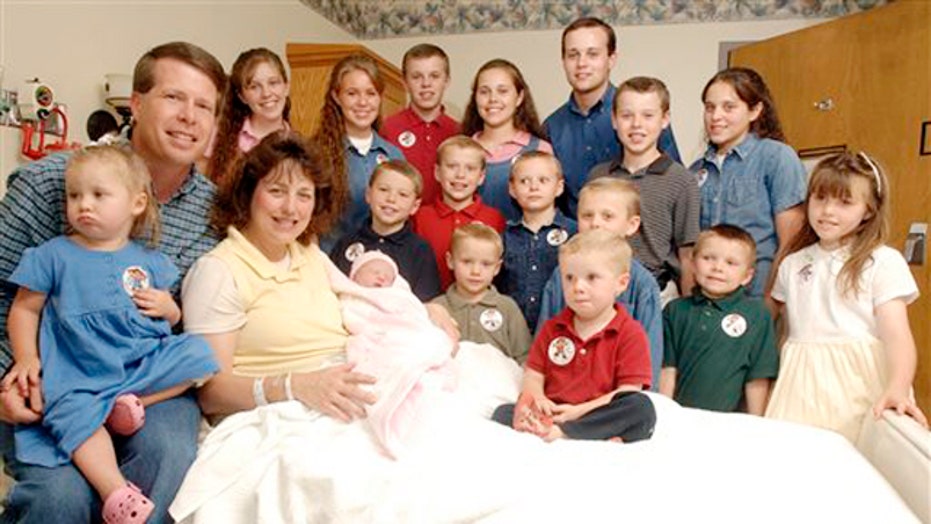 Duggar family's new challenges after 'Kelly File' exclusive
Reaction to TLC's decision to cancel '19 Kids And Counting'
The Duggars' nickname for a classic dish has been giving people a devil of a time online.
The family — made famous on the TLC reality series "19 Kids and Counting" — posted a picture on Monday of a few of the girls making deviled eggs, just with a different name.
"Made some 'Yellow Pocket Angel Eggs' together with Johannah and Jordyn! They're one of our favorites!" the post was captioned.
The post from the devout Christian family inspired a wide variety of comments, with some people agreeing with the more innocent-sounding moniker and others mocking the mouthful of a phrase.
"Love and appreciate the duggars…but cmon. Yellow pocket angel eggs? Smh," one person wrote.
Someone else commented, with three eyeroll emojis: "You know 'deviled' is the technique and has nothing to do with 'the Devil', right? They're homonym."
"This is why people think Christians are ridiculous. It's a name. Calling it as such (or reading Harry Potter) isn't going to bring satan upon you," another person wrote.
One person asked: "What happens if you call them devilled eggs? I hope you were able to trick him by calling them this code name! Don't want no Satanic eggs now do we!"
"Way to get 'devil' written in this posts comments 600 times lol," another person joked.
Other people came to the Duggars' defense.
One person explained that alternate names for deviled eggs are used in other parts of the U.S., including "stuffed eggs," "salad eggs," "dressed eggs," and "angel eggs" for eggs with less fat and cholesterol. In part, their comment said: "Even though it sounds silly to me they aren't the only ones who choose not to call them deviled eggs…… You do you and let them do them…."
Someone else commented: "I love the name! Why give the devil any more popularity when his works already run rampant in our society. (Just sayin)."
"Prefer that they are called yellow pockets, that other word is uglier…." another person said.
"We call them angel eggs too so feel free to overreact and tell me how wrong I am Geez…..while you unload I'll be sipping on some cream soda and catching some sunshine," someone else wrote.
Someone else pointed out that the name isn't the important part of the post, saying in part: "All I saw was that Mrs. Duggar was making eggs with her girls and gave it a cutesy name. Is it a mouthful? Yes. Would I call them that? Probably not. Ultimately, the important thing is they're spending time together," the person said.
Source: Read Full Article