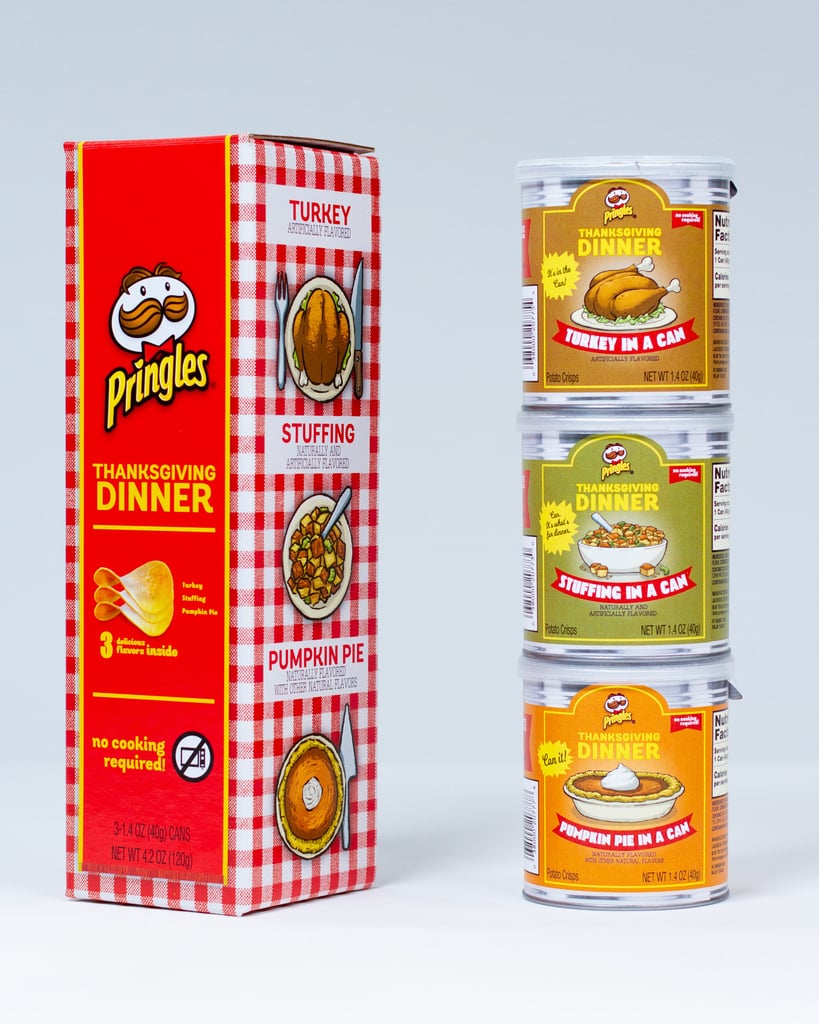 Stuffing-Flavored Pringles, Anyone? Thanksgiving Dinner Flavors Are Back!

We never thought we'd see Thanksgiving dinner-flavored Pringles, but last year's launch proved us wrong. Now it's your lucky day, fans of this questionable food trend, because Pringles is releasing its Thanksgiving flavors again! Three festive flavors will be available this year: Turkey, Stuffing, and Pumpkin Pie. These "canned goods" — get it? — come in clever packaging and taste like some of your favorite Turkey Day dishes.
The catch is they won't be available in grocery stores, so you can't pick them up when you're planning the rest of your Thanksgiving menu. Instead, you can buy them online for a very limited time. Beginning on Nov. 6 at 11:59 p.m. ET, you can purchase a three-pack of Pringles Thanksgiving chips for $15 from the Kellogg's store. This is on a first-come, first-served basis, though, and you better believe there are enthusiasts out there. If this is your dream "side dish" this holiday season, set a reminder and stock up while you can.
Source: Read Full Article