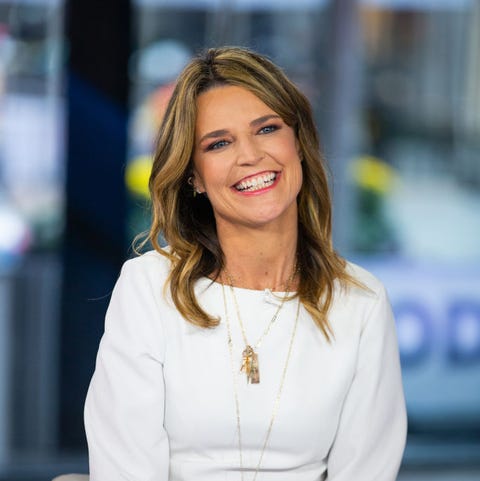 Back in September, Savannah Guthrie revealed that she was giving the keto diet a shot—and that she wasn't exactly sure what to think about it. (But she was enjoying eating a lot of bacon.)
Now that she's had more time on the keto diet, she's starting to see results—both positive and negative ones.
In fact, the TODAY co-host just went on The Dr. Oz Show, where she dished on the diet. (FYI: Dr. Oz has known about Savannah's keto foray for a while now—at a party over the summer, he apparently asked Savannah to breathe on him to check if she was in ketosis, which can make your breath smell like acetone.)
Overall, according to Savannah, the keto diet has kind of torpedoed her workouts (not really what you want on a diet), but it is making her mind "sharper."
"I feel less energy in the sense that I don't want to work out any more," she said. "I think I need those carbs to want to go on a run or do aerobics or do whatever I might do, but Hoda (Kotb) says she thinks it's making my mind sharper."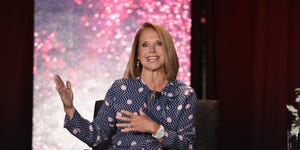 Savannah said she started remembering random things, which apparently blew Hoda away. "She's like, 'How do you even know that?' I'd be like, 'Oh that was on page 252 of that book.' She's like, 'Where's this coming from, this keto diet's insane!' So I do feel like it made me a little sharper," Savannah said—which is good, since Savannah isn't necessarily on the keto diet because she wants to lose a ton of weight. "I'm not really trying to lose weight or anything, but we might over eat and then you're like, 'I'd like to lose two to three pounds, five pounds, so I did it and I did like it,"
Still, Savannah's changed her keto tune a bit since the last time she talked about the diet. In late September, Savannah went on Watch What Happens Live with Andy Cohen and bemoaned her lack of results.
"It's not even doing anything," she said. "I haven't lost anything! I haven't lost a thing, but you know what? I've eaten a lot of bacon and I like it." (Worth pointing out: Hoda chimed in and swore Savannah has lost some weight on the diet.)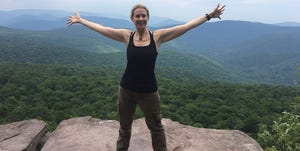 As far as where she's at currently with keto, it sounds like Savannah is still mostly sticking with the low-carb, high-fat diet. "I'm still kinda doing it," she told Dr. Oz. "It's like a lot of meat and cheese," she said, adding that though she's had to deprive herself of carbs, the keto diet has is less restrictive in some ways than other diets. "It's opened up some things that I would never let myself eat a lot of, such as cheese and bacon, so I like that."
And while Savannah hasn't said much about following the keto diet on social media, but she did share her election night snacks in an Instagram post on Tuesday night and—spoiler alert—all those nut products and nut butters were all keto-friendly.
View this post on Instagram
Flash cards and nut products. I'm ready. #electionnight
A post shared by Savannah Guthrie (@savannahguthrie) on
Source: Read Full Article