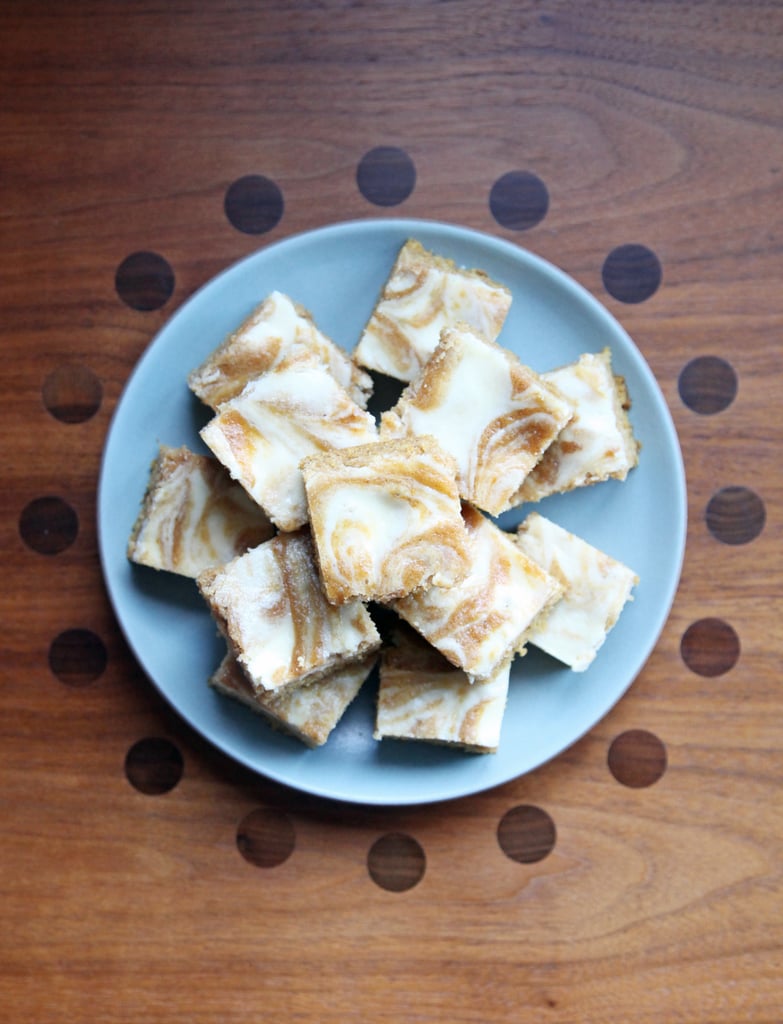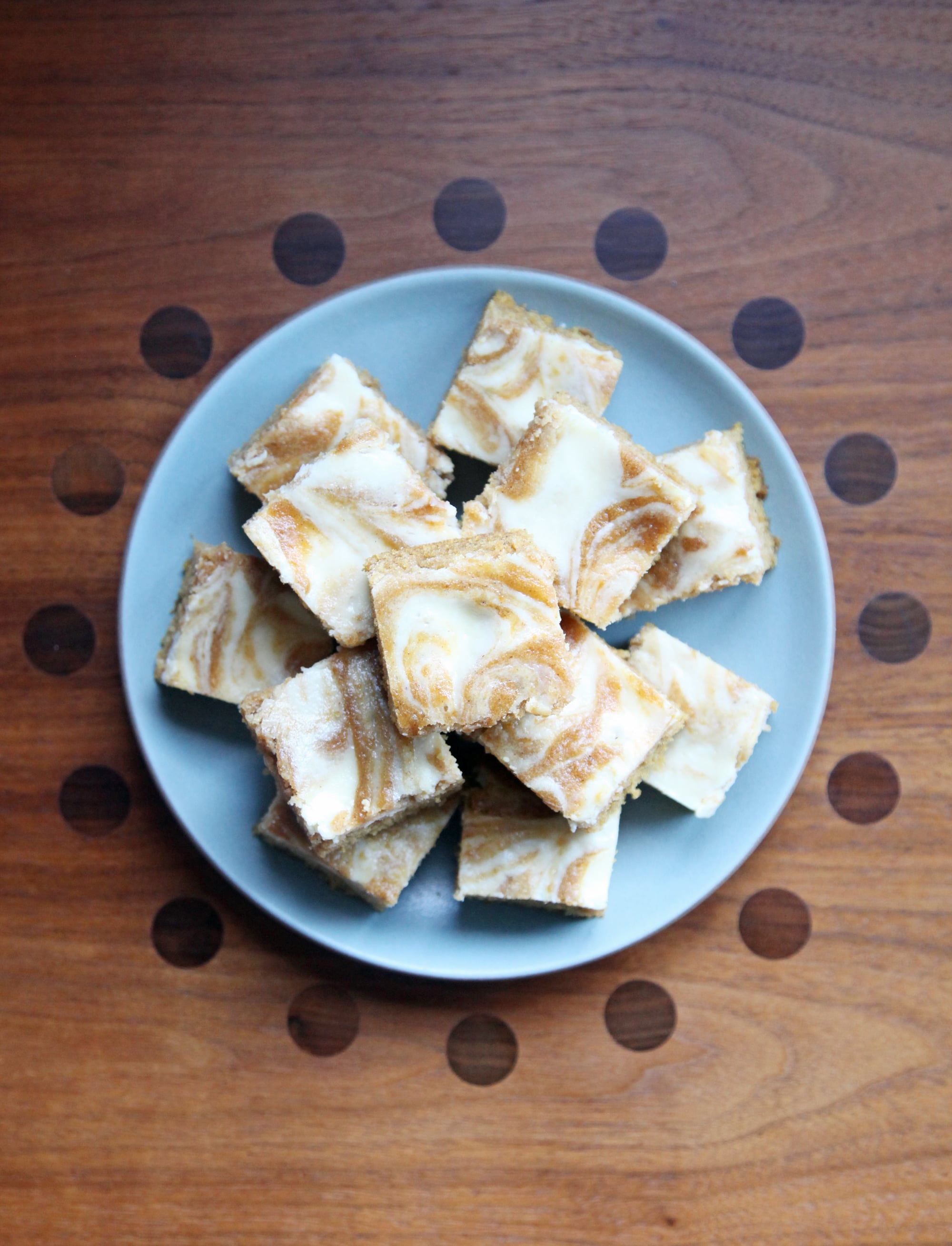 Take pumpkin puree and add the heady, warm flavors of pumpkin pie to the mix, and you have a delicious batter; spread it out in a pan and then swirl in a generous dose of what is essentially cream cheese frosting, and you have a near-unbeatable treat.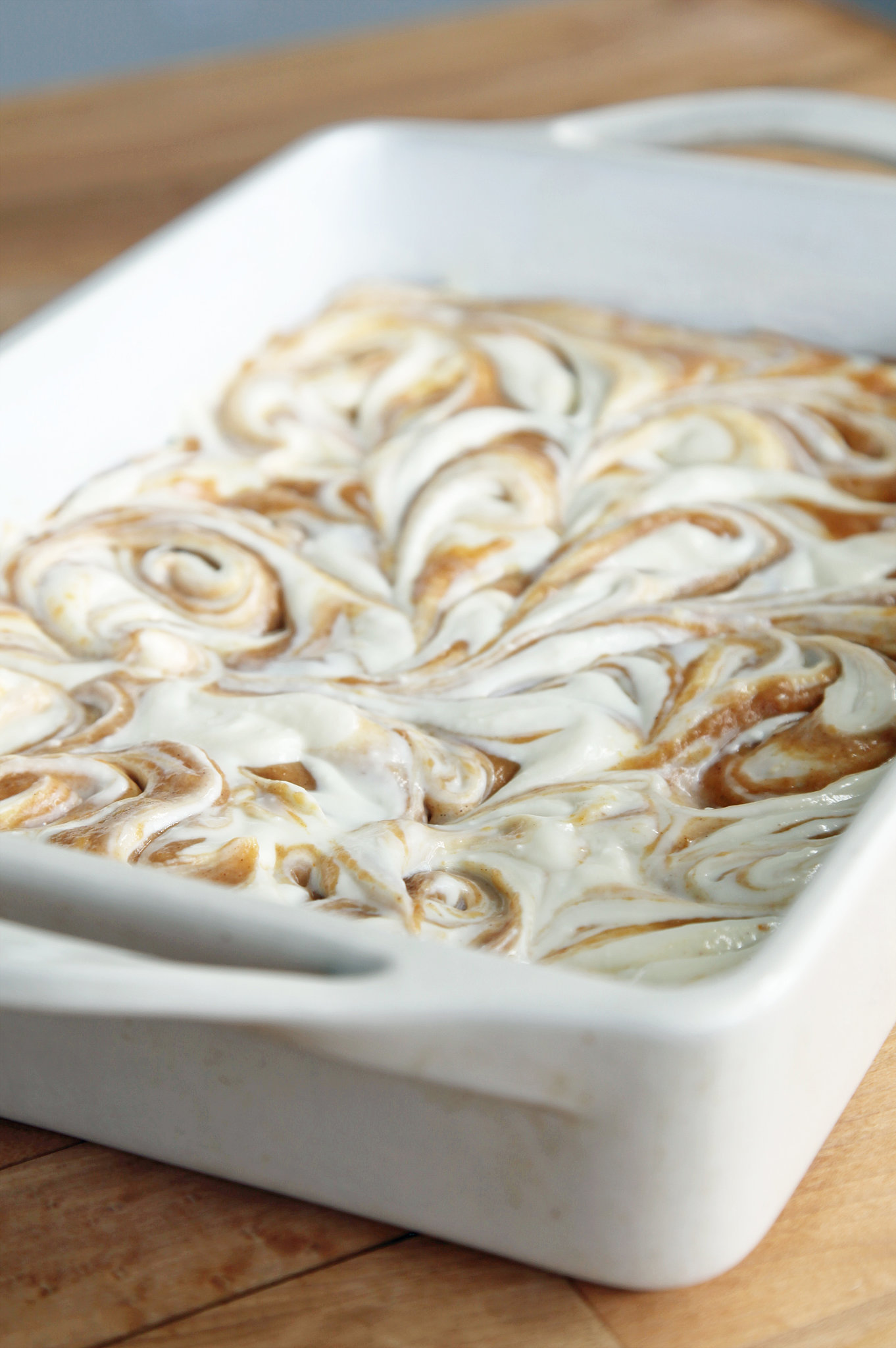 Tender, tangy, and moist (sorry if that word makes you shudder, but it's an apt descriptor), these squares straddle the line between bar cookie and snacking cake.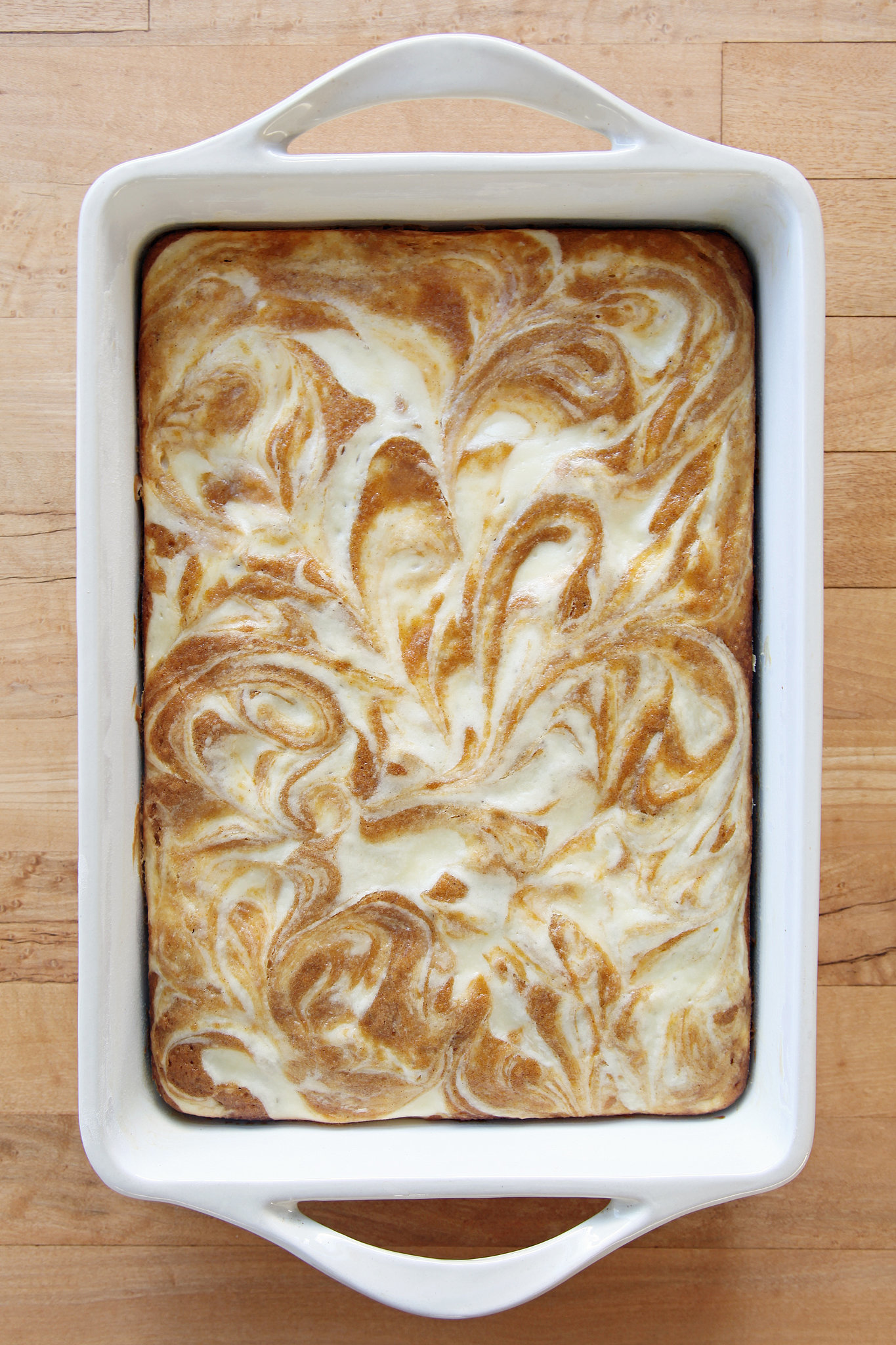 Perfect for the Fall season, these three-bite nibbles would be a wonderful addition to a bake sale, an excellent extra to that mailed care package for a friend, or a fitting finish to a casual autumnal dinner. Or, if you're feeling a bit indulgent, a great stand-in for your morning muffin.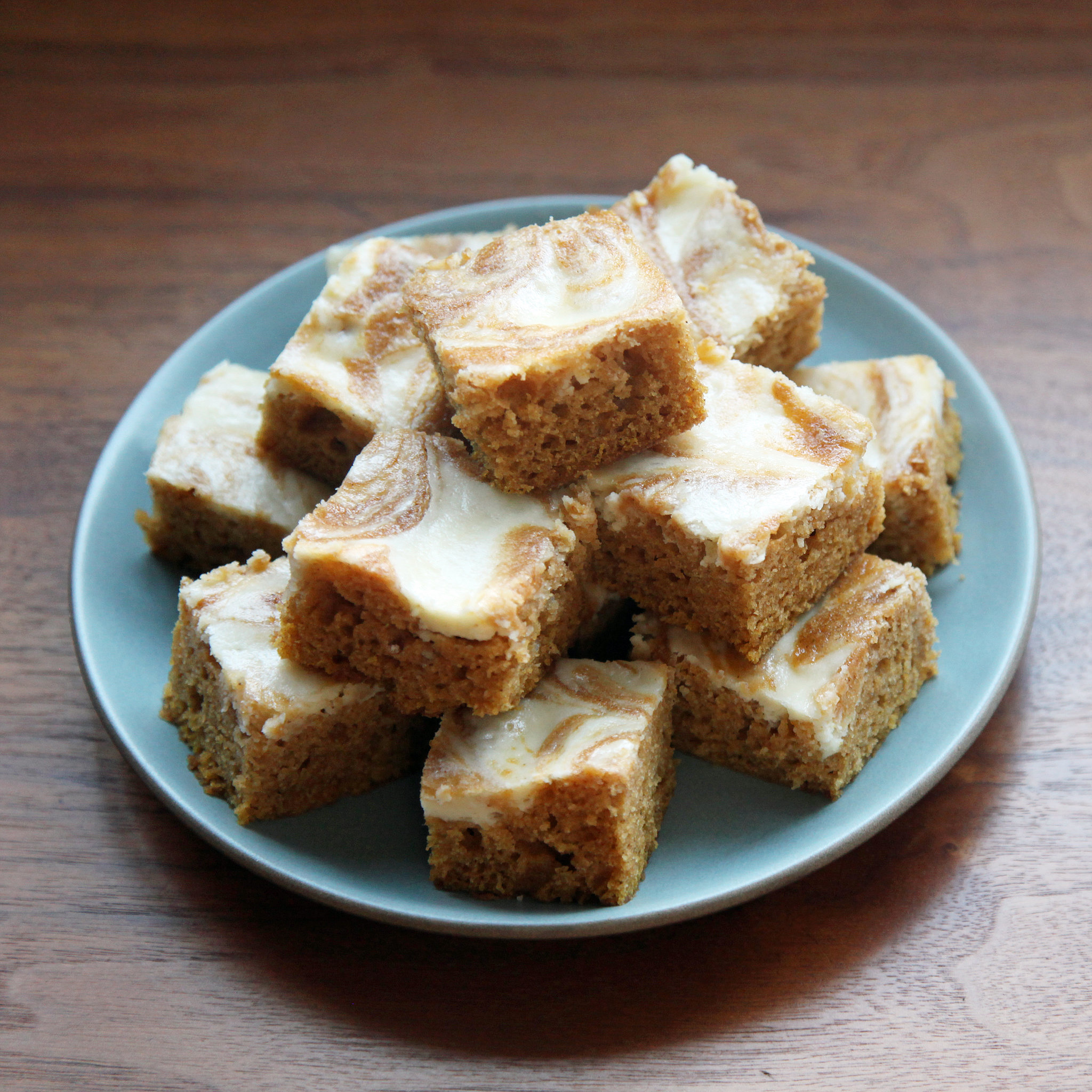 Pumpkin Cream Cheese Bar Cookies
Adapted from Sunset Magazine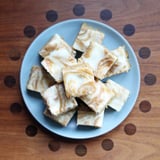 Ingredients
Directions
Information

Source: Read Full Article