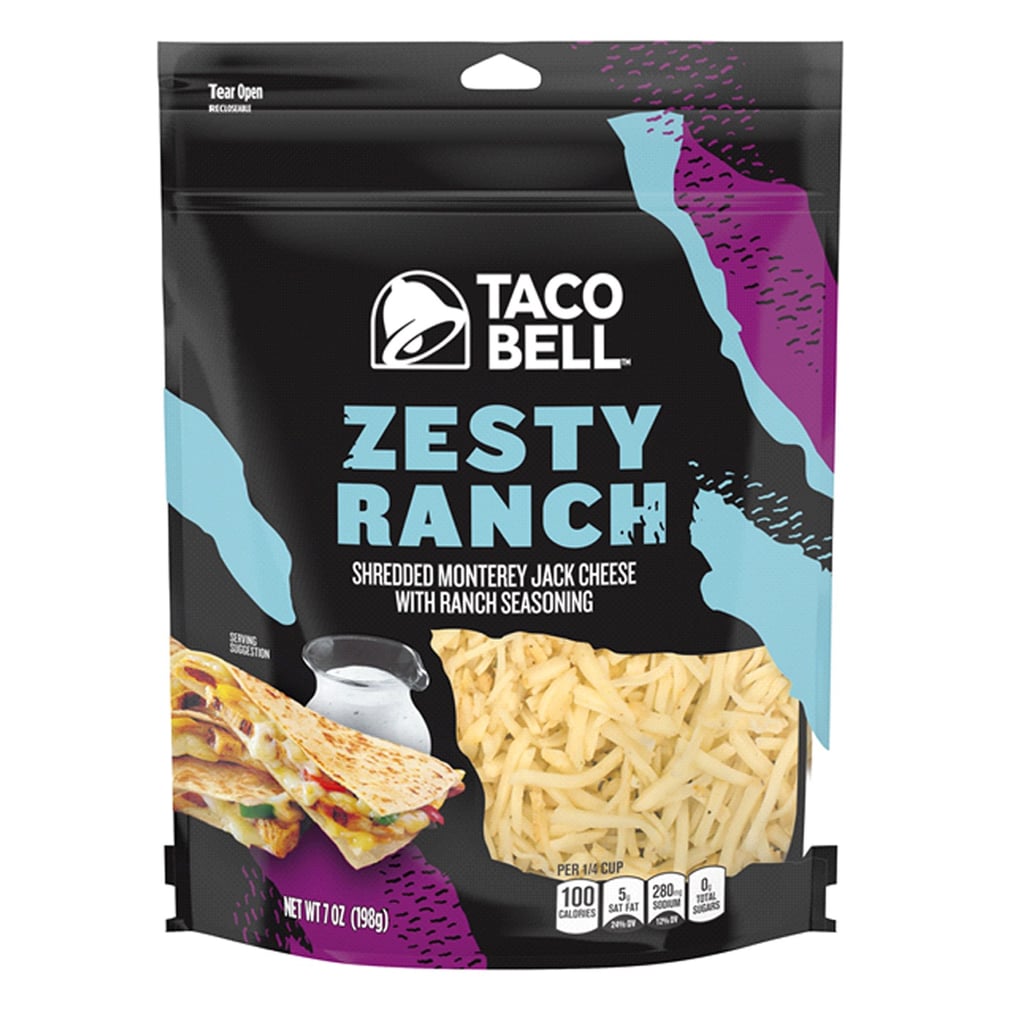 PSA: Taco Bell Has New Shredded Cheeses in Flavors Like Zesty Ranch and Salsa Verde!

Ranch-flavored cheese isn't something I thought I'd ever type, but thanks to Taco Bell, it now exists. Taco Bell is adding its own flair to prepackaged shredded cheese with the launch of four new options in grocery stores: Salsa Verde, Zesty Ranch, 7-Layer Blend, and Breakfast Fiesta, all available at Meijer, according to Delish.
The Salsa Verde is shredded Monterey Jack, sharp white cheddar, sharp cheddar, and mild cheddar with salsa verde seasoning, and the Zesty Ranch has shredded Monterey Jack with ranch seasoning. The Breakfast Fiesta has a bolder flavor thanks to bacon and smoke flavor added to cheddar cheese, and the 7-Layer Blend has a mix of mild cheddar, sharp white cheddar, Monterey Jack, low-moisture mozzarella, sharp cheddar, and "queso quesadilla cheeses."
I don't know about you, but I'd put these upgraded cheeses on just about everything. Scrambled eggs, breakfast quesadillas, Mexican casseroles, pizza, mac and cheese, grilled cheese, and, of course, tacos will never be the same! See photos of each of the exciting new items ahead, and then remember to try Taco Bell's recently relaunched Nacho Fries if you haven't yet.
Source: Read Full Article