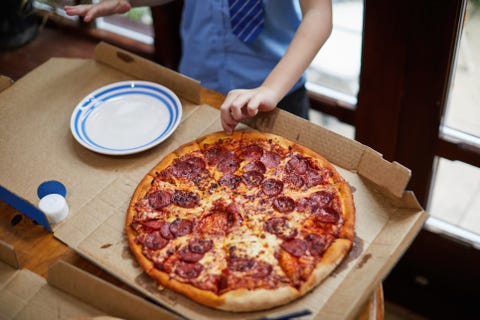 If you find yourself in a long voting line—whether during early voting or on election day, Tuesday, November 6—Pizza To The Polls will deliver FREE pizzas to your polling station. The nonprofit, founded in 2016, has raised $66,009 and delivered 2,873 pizzas, as of November 3 at 11:30 a.m.
Here's how it works: If you're stuck in line, go on the organization's website: polls.pizza. Enter a link to a social media post showing evidence of a long line (like a Tweet or Instagram) as well as the address of the polling place and your phone number or email address, if you want updates as to the status of your pizza.
Once Pizza To The Polls gets the request, they'll order pizza from a local shop and send it your way. It's that simple. The pizza is for everyone—voters, volunteers, kids there with their parents, even passersby.
Per the org's website, it's for "anyone else hungry for a slice." The goal: make voting a little more celebratory, and give something back to people exercising their right to vote. Also on their website: "Ain't nothing partisan about trying to make voting less of a drag."
If you are on a LONG LINE to #vote, call in the address and Pizza to the Polls will send 🔥FREE PIZZA🔥 to make your wait more delicious. Democracy is priority #1. #VOTE https://t.co/5NAjJNtbbg
Help bring smiles to the faces of everyone hangning out at over-crowded polling places with a donation today ➡️ https://t.co/TAZOXotnXL 🤑 https://t.co/GOIjRbjOrx
The money for pizzas comes from donations—you can contribute to the cause on Pizza To The Poll's website now. Any leftover money will be saved for the next elections. And if you don't know where to vote, you can find that out here.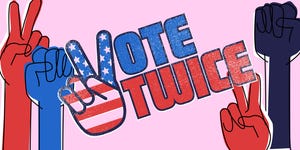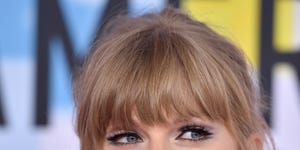 From: Delish
Source: Read Full Article