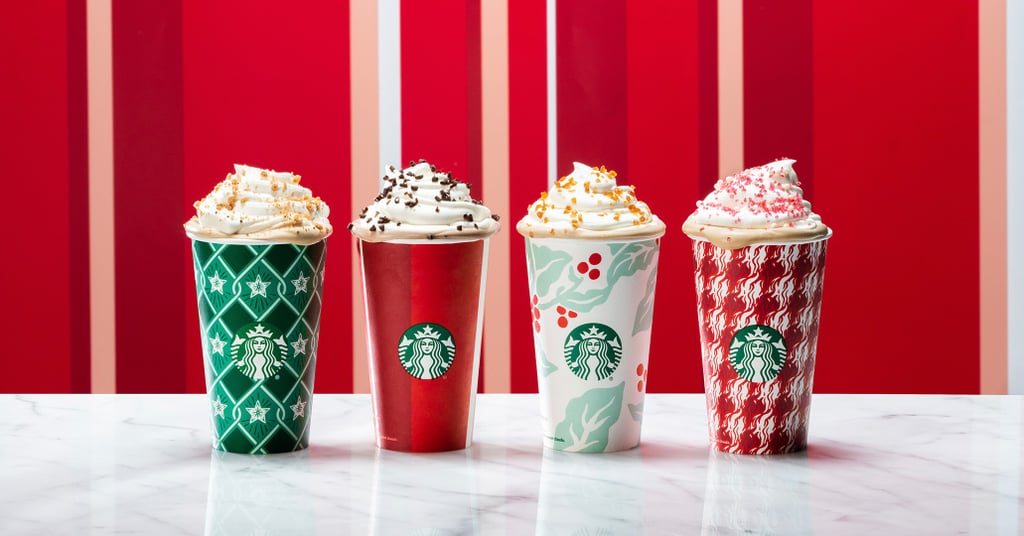 Ho-Ho-Holy Smokes! Starbucks's Holiday Cups Are Here, and They're Beyond Festive

Do you hear that noise, reader? It's the distant sound of joyous caroling to celebrate the return of Starbucks's holiday cups! On Nov. 2, just nine days after the coffee chain introduced a vivid Witch's Brew Frappuccino, it will swap spooky Halloween vibes for seasonal cheer by welcoming back its highly anticipated holiday cups.
This year, there will be four different designs that feature retro patterns with splashes of red, green, and white. There's a classic red striped cup, one covered with holly-esque illustrations, another with a red and white houndstooth-inspired design, and one with a star-themed argyle pattern, which Starbucks has aptly nicknamed "stargyle." If you look up the word "festive" in the dictionary, I'm 99.9 percent sure you'll see a photo of these Instagram-worthy drink vessels.
Source: Read Full Article