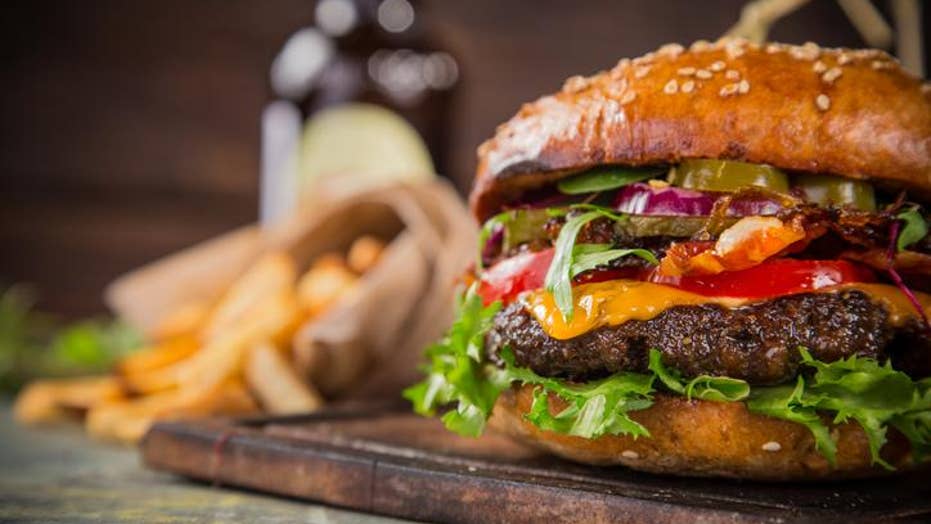 Food fight at Texas Whataburger caught on video
Massive food fight takes place at a Texas Whataburger between two rival high school teams.
The Clear Lake Falcons bested the Clear Brook Wolverines 28-6 in Friday night's big game, but perhaps the biggest loser of the night was Whataburger.
PICS: WHATABURGER-LOVING COUPLE DECORATE HOUSE LIKE RESTAURANT
Witnesses say students from both Houston-area high schools reportedly got into a huge food fight following the football game, sending trash, drinks and even trays flying across a local Whataburger, KTRK reports.
WARNING: Video contains graphic language.
The schools, which both fall under the Clear Creek Independent School District, are now said to be investigating the matter "and will take the appropriate disciplinary action" if necessary, according to a statement obtained by the station.
106-YEAR-OLD FAST FOOD FAN CELEBRATES BIRTHDAY AT FAVORITE EATERY
Caleb Johnson, a Clear Lake student who filmed some of the aftermath of the melee, shared a short video clip to Twitter on Friday night, along with a caption reading, "Brook lost and destroyed Whataburger."
A couple of commenters were quick to dismiss the notion that only one school was to blame for the mess, and one of them — presumably from Clear Brook — claimed "[Clear] Lake started it when people were throwing ketchup packets and hand warmers at us."
Other responses on social media called the students "childish" and said they were "mak[ing] Houston look bad," while others simply lamented the job of the restaurant's cleaning staff.
A representative for Whataburger was not immediately available to comment, nor to confirm how many Lemon Pies or Dr. Peppers were lost in the incident.
FOLLOW US ON FACEBOOK FOR MORE FOX LIFESTYLE NEWS
Oddly, this isn't the first time a Whataburger served as the setting for a massive food fight. In 2013, rival high schools in San Antonio left the restaurant covered in food and trash following a game between Brandeis High and O'Connor, KENS-5 reported. The school system said it would take disciplinary action following the fight.
Source: Read Full Article