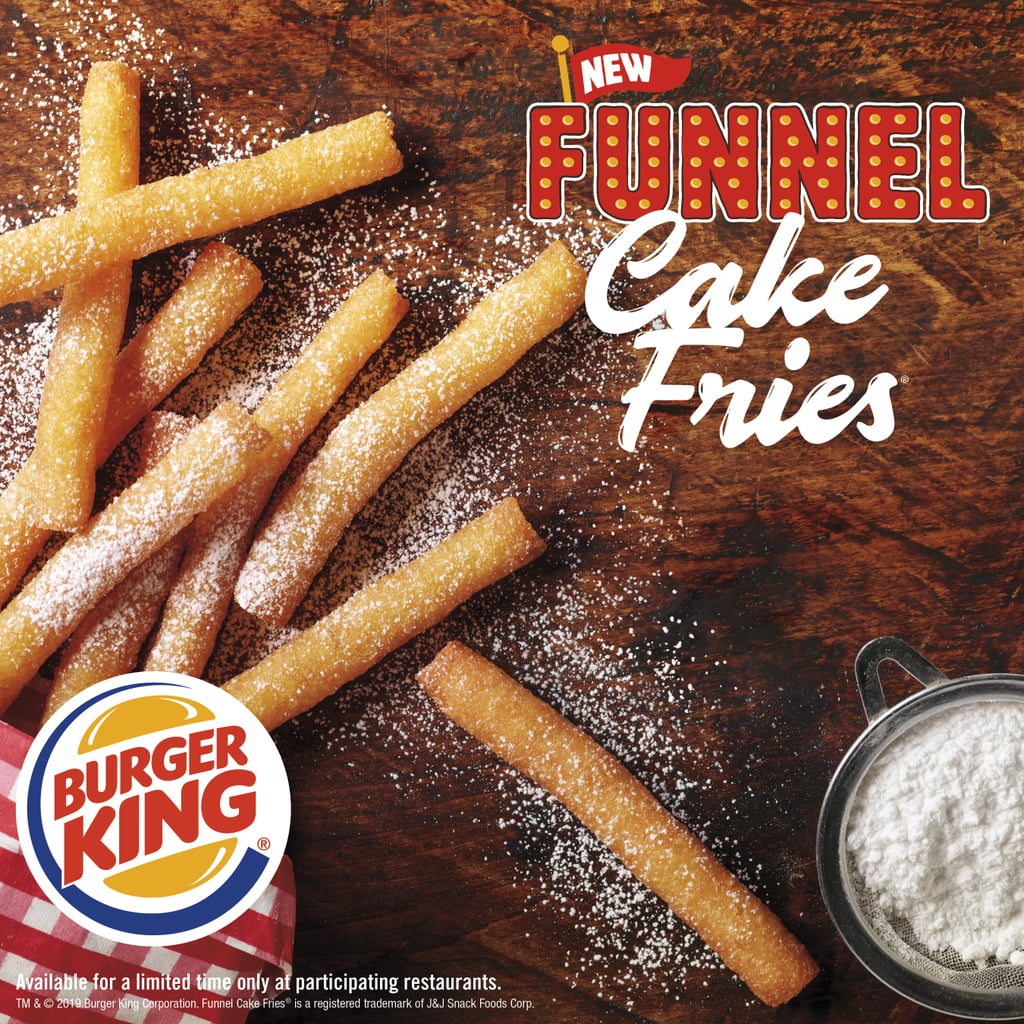 Burger King's New Funnel Cake Fries

Burger King might be able to read minds, because after bringing back Cini Minis, our go-to '90s snack, it's revived another past menu item we've been dreaming about, and we're going to need more napkins. Funnel Cake Fries will officially be available at Burger King on Jan. 24, "fried to crispy perfection" and ready to be devoured. After the fries were first introduced to the fast-food chain's menu in 2009, fans have begged for the sweet treat's return, with one person even writing on Twitter, "I will never stop thinking about when Burger King had funnel cake sticks." Neither will we.
Whether you remember Burger King's Funnel Cake Fries from nearly 10 years ago or you're just a sucker for the heaven that is carnival food, you can pick up the new menu item while it's available at stores for a limited time. For $2, you can get a pack of nine Funnel Cake Fries topped with powdered sugar, and in case you had any doubts, the reviews are already positive! Ahead, see Burger King's revived menu item and what fried-food-lovers are saying about the Funnel Cake Fries.
Source: Read Full Article