This year, for many reasons, was a year of restriction.
Your friends and family are (hopefully) all saying that this year's festivities will be "smaller" and "simpler," too. And this is precisely why your holiday feast should be one of complete and utter extravagance.
I'm not talking about your usual go-to edible indulgences of a bone-in rib eye or stuffed lobster tail.
I'm encouraging you to go bigger.
I'm urging you to go vertical.
Consider the seafood tower.
If you think about it, there's no other feast that is presented in tower form. (Yes, okay, you may find towers of cubed deli meat and cheese at wedding receptions, but I'd argue that those are pillars of appetizers instead of a true meal in totem form.)
When I ask Joe Gurrera, owner of Citarella markets and author of Joe Knows Fish, why this is, he says: "I think partly because of the varying size and shape of the seafood—clams, oysters, shrimp, crab claws—there's visual diversity." (You can't say the same about meat and cheese cubes.)
Plus, seafood towers are meant to be shared among close friends and family, gobbled down as the main event. "Close" friends and family, because breaking down a seafood tower means rolling up your holiday sweater sleeves, donning a festive napkin bib, cracking shells to access meat, and slurping and hoovering your way to satisfaction.
And then there's the aftermath.
When you finish a seafood tower, there are no clean plates. When you finish a seafood tower the table strewn with spent shells and cocktail sauce splatters. It's a mess—a fitting end to this chaotic year.
With Gurrera's help, here's how to make it all happen.
Start with Shrimp
Large, cooked shrimp are meaty, but also relatively inexpensive, so you can load up (figure about 8 shrimp per person) and use them to ring the foundation of your tower. They give the appearance of abundance without eating up your budget for elements to come.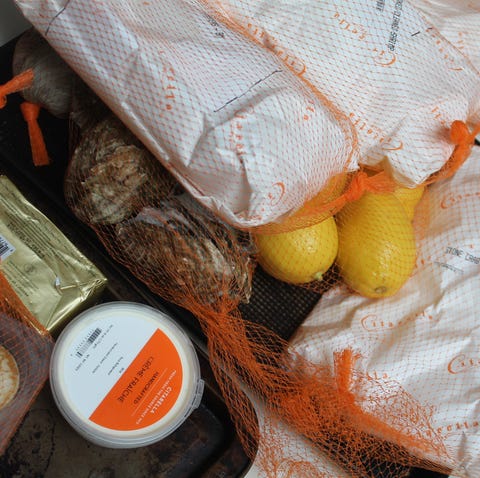 Gurrera says the key to cooking shrimp is to do it gently, often just two minutes in simmering water is all you need. "Cooking seafood is all about timing," he says. "It's not like meat. You don't need a thermometer. You need a stopwatch."
Turn to the Clam (and the Oyster)
Raw clams and oysters, specifically.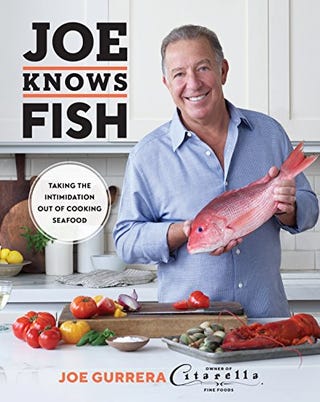 Many high-end grocery stores now sell whole raw clams and oysters. That said, you'll likely have to shuck them at home, which can be work until you get some practice, although some seafood purveyors (including Citarella) do sell both bivalves already shucked.
Raw, shucked clams and oysters, served in their half-shell can sit inside a halo of shrimp or on their own plate within the tower. They're visually versatile.
Guerrera recommends littleneck clams, which are sweet and tender. His favorite oyster pick? Wellfleet oysters from Massachusetts, which offer an equal balance of briny and sweet flavors.
Finish with Lobster
It's stunning. It's regal. It's always a show-stopper. Just don't overcook it.
Gurrera actually cooks his using a wok filled with 1 inch of water set over high heat. Once the water begins to simmer, he adds the lobster, covers the pan, and steams a 1 1/4-lb lobster for about 8 minutes. That's it.
Steamed lobsters may sit atop the tower because they are kings.
Keep Condiments Simple
Fussy food magazines will tell you that you need to serve your seafood with tarragon butter or burnt miso aioli or some other time-intensive glorified dipping sauce. Don't do this.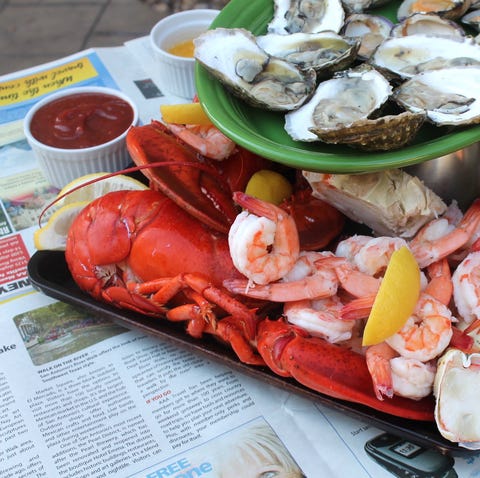 Cocktail sauce, lemon wedges, melted butter, and maybe some crème fraîche are really all you need, says Gurrera. You don't want to clobber the fresh flavors of the seafood.
And condiments should sit beside, not on or atop the tower to prevent toppling.
Build the Tower
Don't have an actual seafood tower? No worries.
"You can make one," says Gurrera. "As long as you have crushed ice and varying shaped bowls, you can create your own tower."
Don't want to source and prep all the seafood?
Citarella offers the whole shebang right here.
After 2020, hopefully there's nowhere to go but up.
Source: Read Full Article