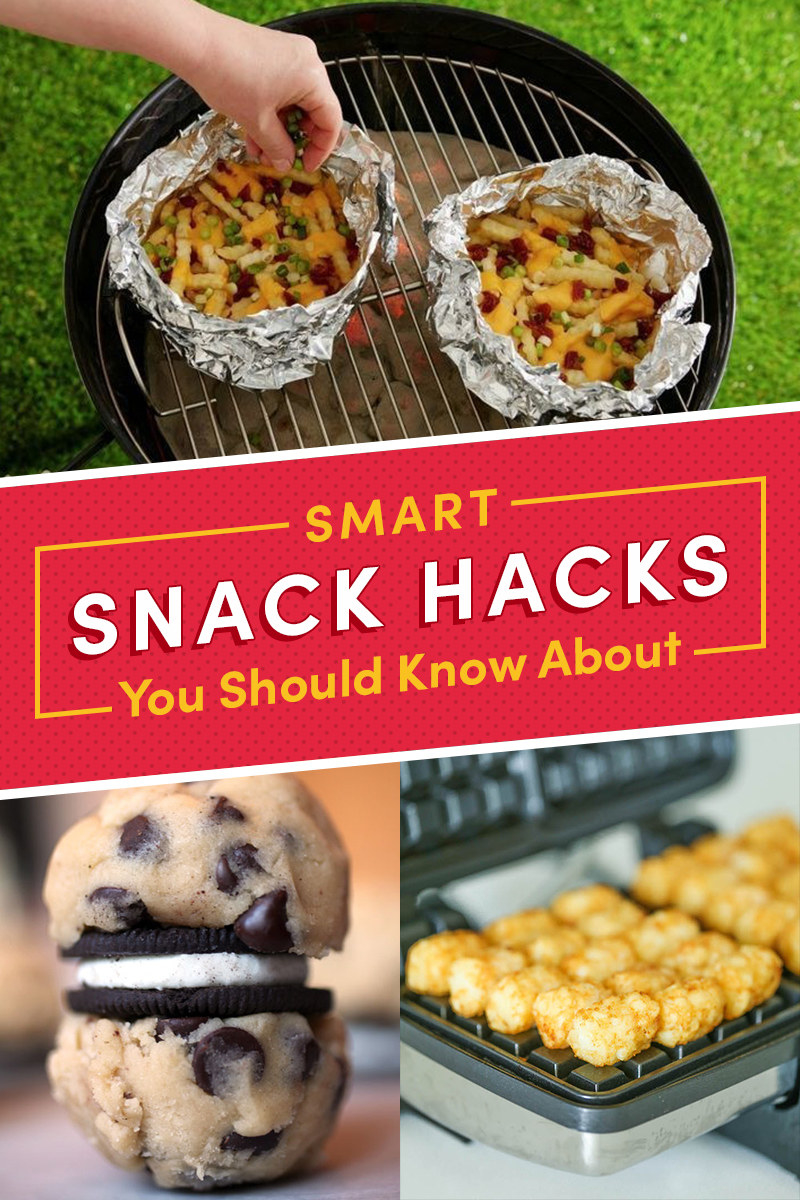 1.
To satisfy a fresh cookie craving in less time than it takes the oven to pre-heat, press break-and-bake dough into a waffle maker.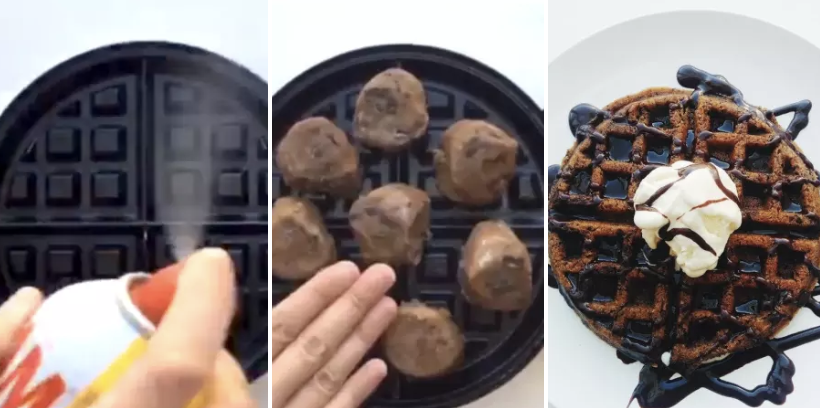 Crispy edges, perfectly warm dough, and (bonus!) more surface area for ice cream on top.
Read more: How to Make Waffle-Maker Cookies
2.
The same thing also works for tater tots.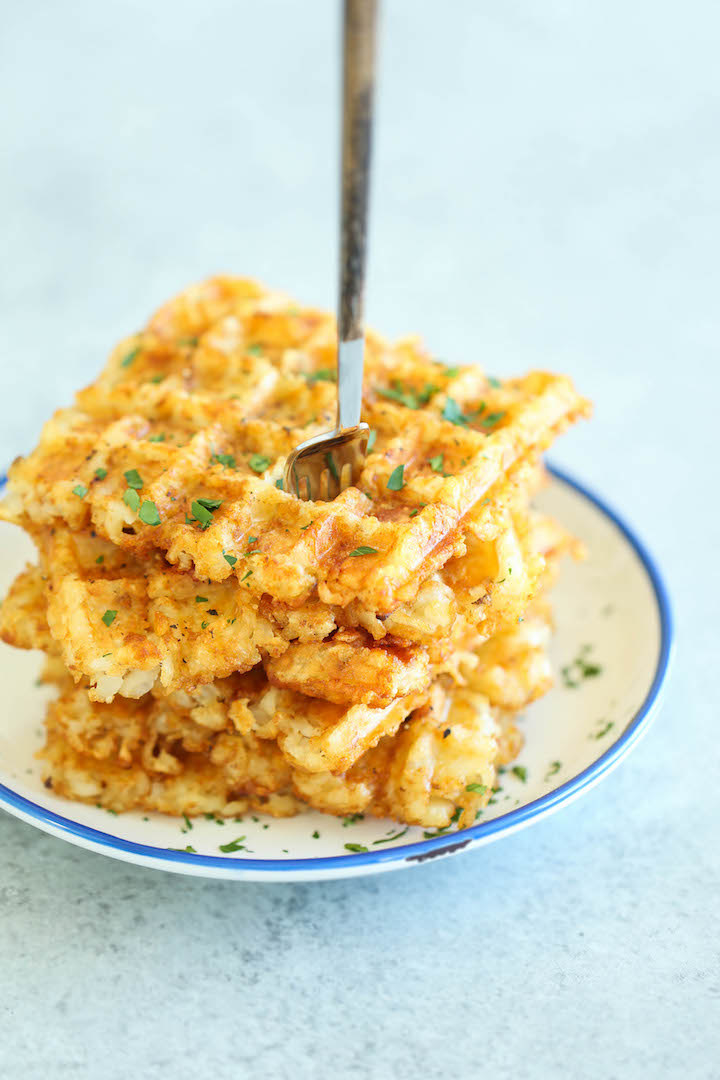 Just another reason to always stock tots in your freezer, IMO.
Read more: How to Make Tater Tot Waffles
3.
Get perfectly scoopable ice cream by moving it to the fridge before you serve it.
https://instagram.com/p/B1TtKb3Dx2e/
Switch it from the freezer to the fridge about 30 minutes before it's time to scoop, and you'll be left with evenly-softened ice cream all around.
4.
Add a bit of soy sauce to popcorn butter to make it taste even better.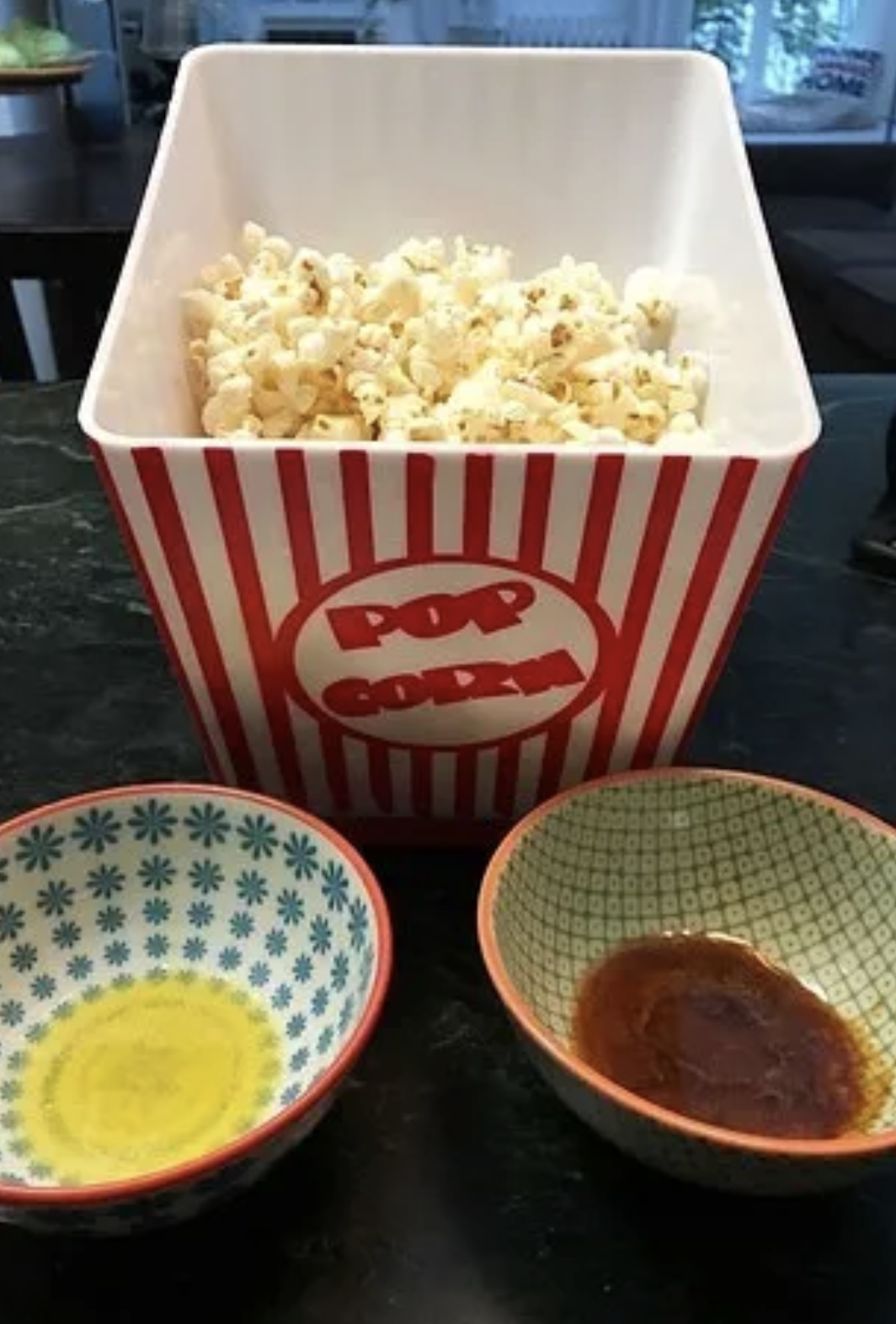 Soy sauce butter is rich and ultra-savory. And, fair warning: Once you try it on popcorn, you probably won't want to go back to plain butter.
Read more: I Tried 8 Popular Flavor Boosters To Upgrade My Favorite Foods
5.
Make the easiest spiked slushies ever by freezing Capri Suns, cutting off the top, and adding your favorite liquor.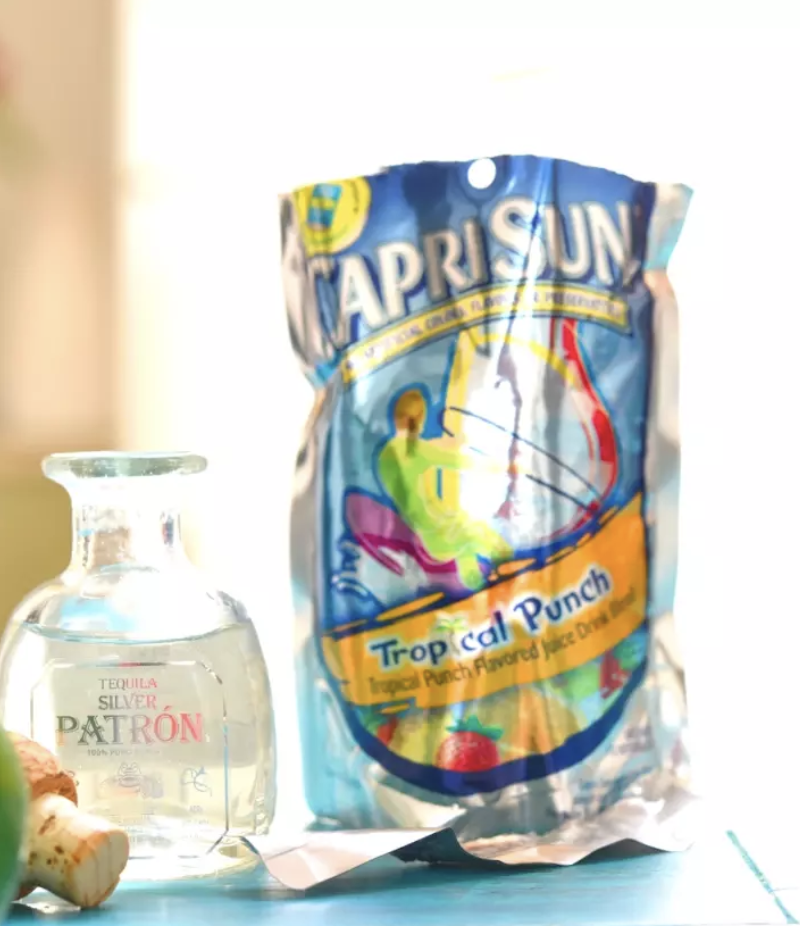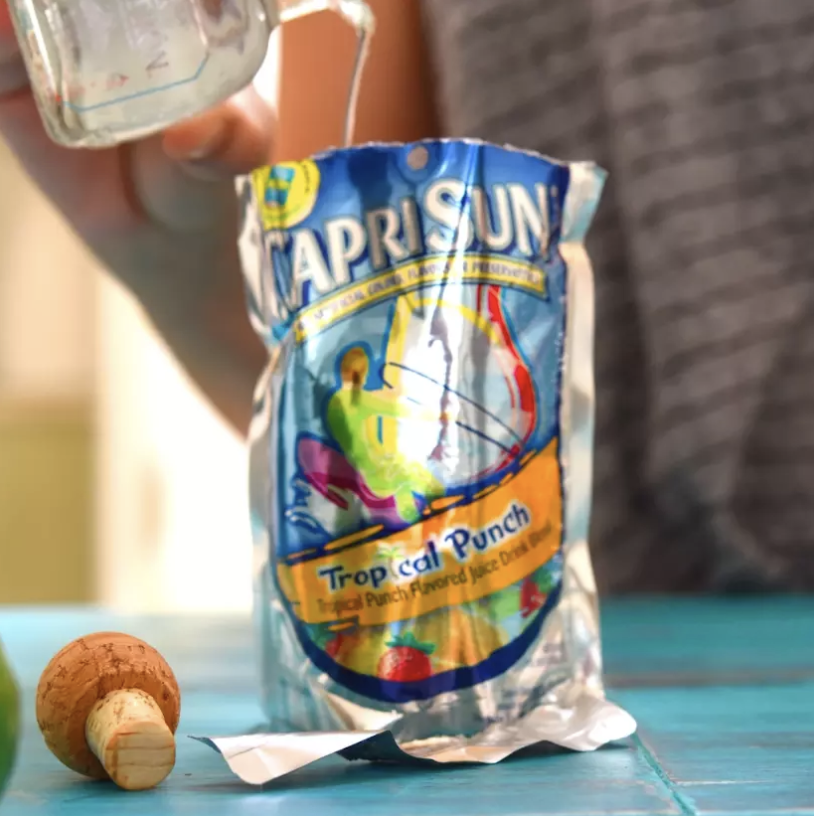 No one has time for blenders, let's be honest. LOL.
6.
Among the things you can cook in a microwave (or without a stove): bacon, potatoes, and even pasta.
Less of a snack hack, more of a meal hack — but still useful! Learn cook times and important ratios here.
Read more: How to Make Legit Meals In The Microwave
7.
Oreo packaging can double as a built-in dunk station for milk.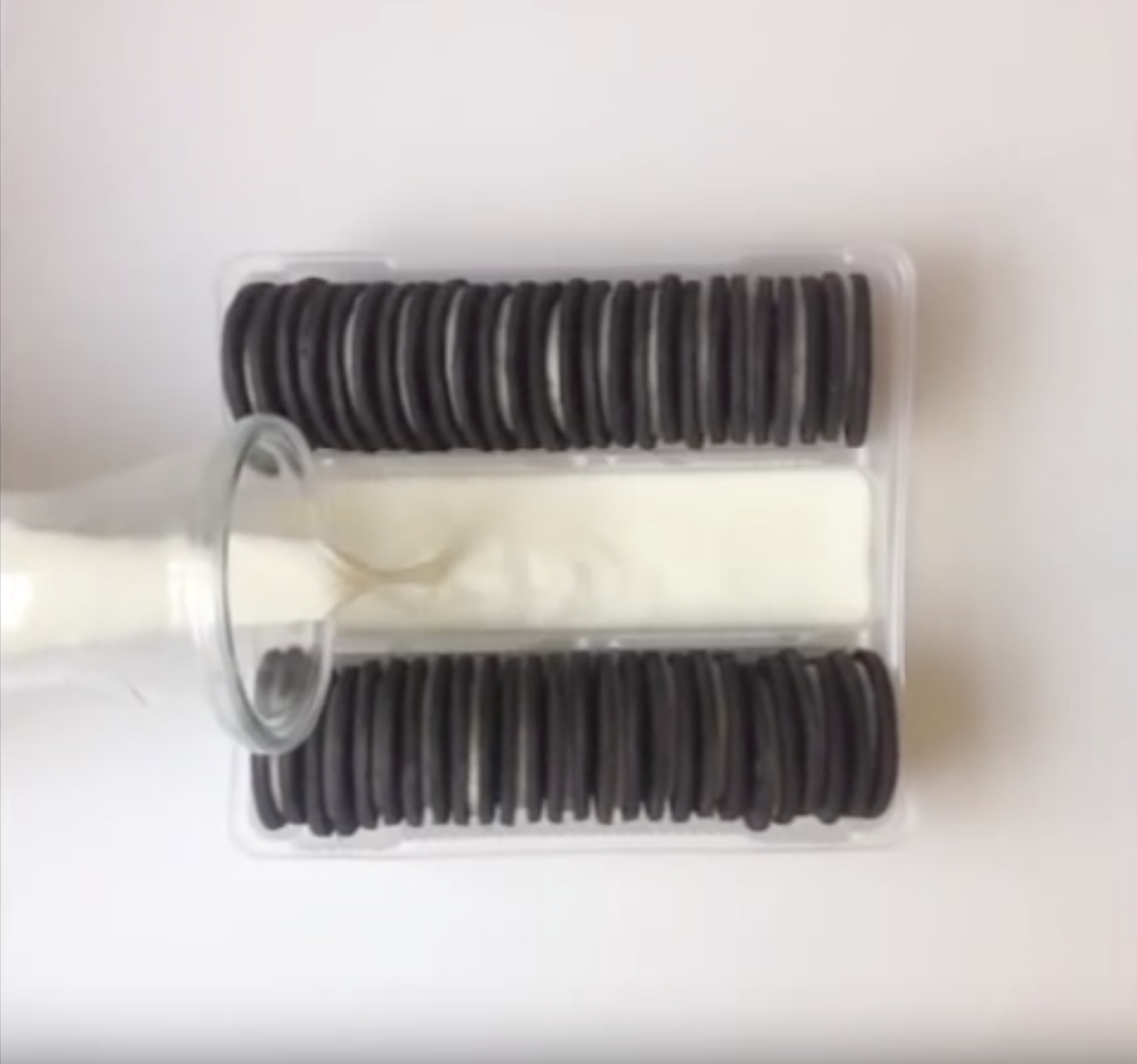 This also works with Tate's Bake Shop and Chips Ahoy packaging. ?
8.
Upgrade nuggets into chicken Parmesan bites.
https://instagram.com/p/BvAeFaIh-NH/
Pair this with a glass of red and you've basically got the world's laziest (and/or most brilliant) Italian dinner.
9.
And grill frozen fries (plus bacon + cheese) in foil for the ultimate snack pack.
Max out summer grilling season. There's still time!
Read more: 21 Foil-Wrapped Camping Recipes
10.
Stick a wine glass in a bowl for a quick dip or salsa holder.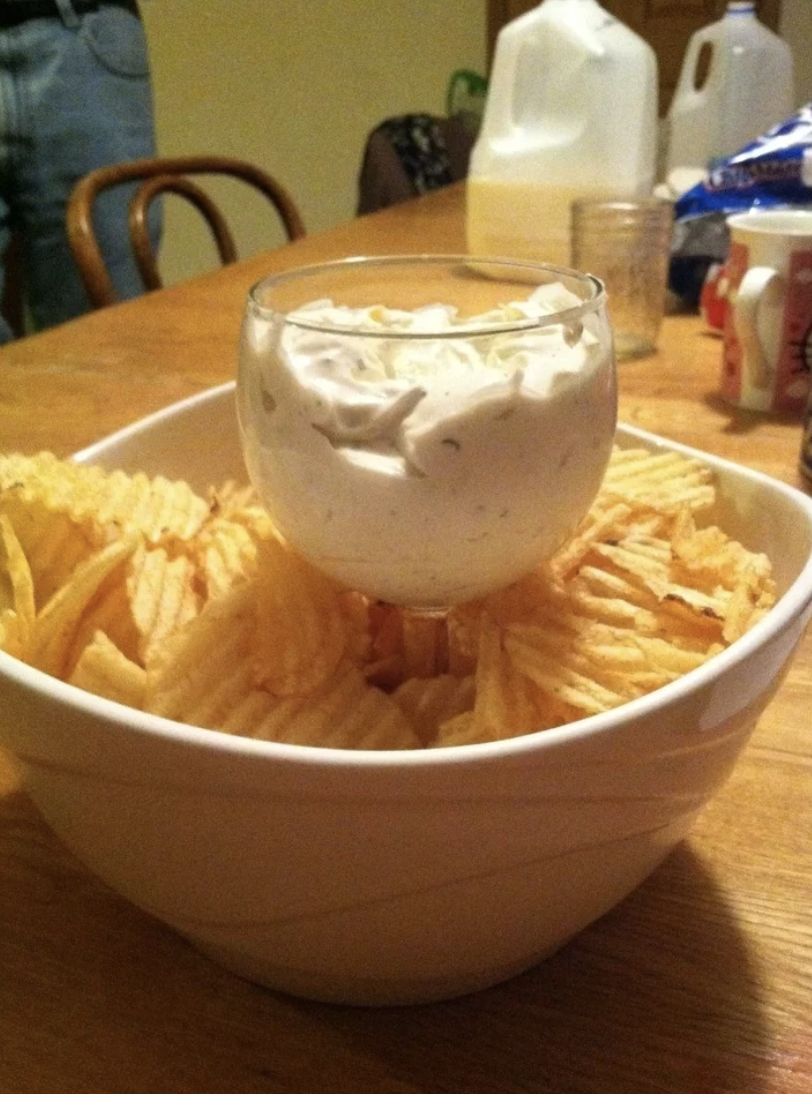 One that won't randomly disappear halfway through your party.
11.
Bake a ridiculously easy cake with just three ingredients.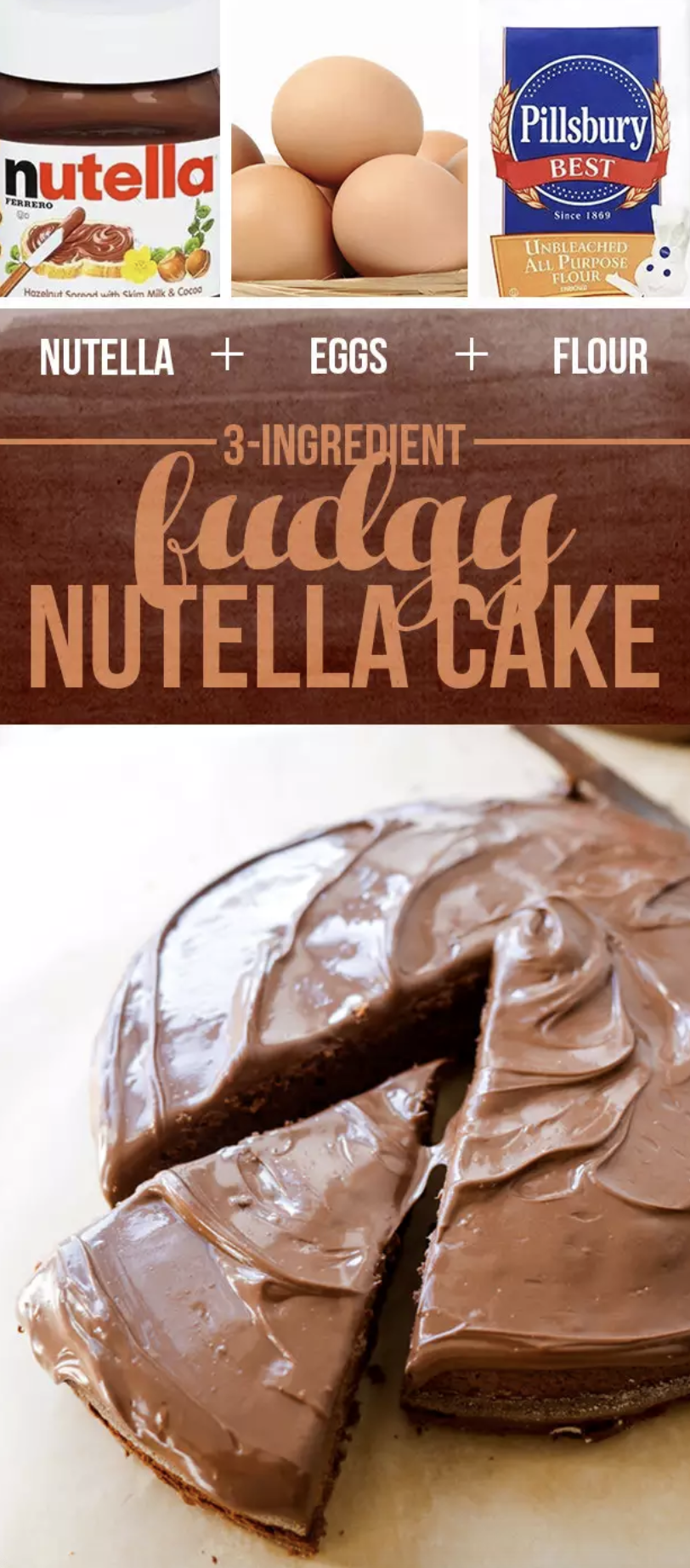 For when that craving strikes.
Get the recipe: 3-Ingredient Nutella Cake
12.
Make naturally sweeter lemonade by roasting lemons in the oven before juicing them.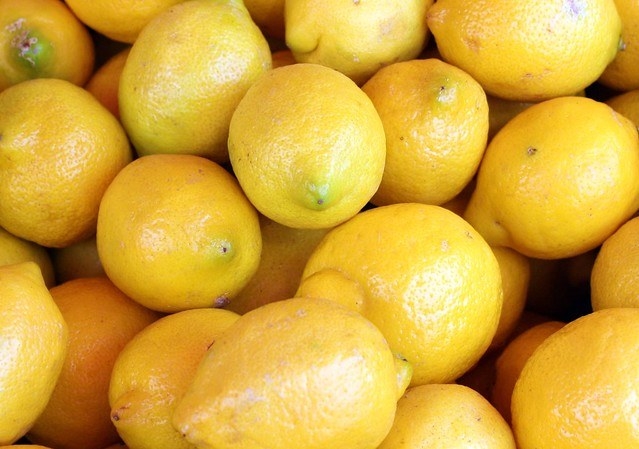 It'll draw out their natural sugars and tone down their tartness. Depending on your taste, you might not need as much sweetener later. (Or any at all!)
Read more: How To Make Oven-Roasted Lemonade
13.
Make triple-decker cookies by sandwiching Oreos between two scoops of break-and-bake cookie dough.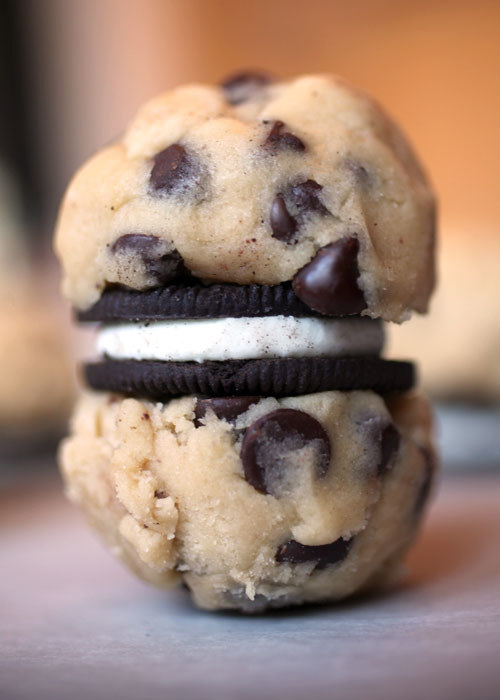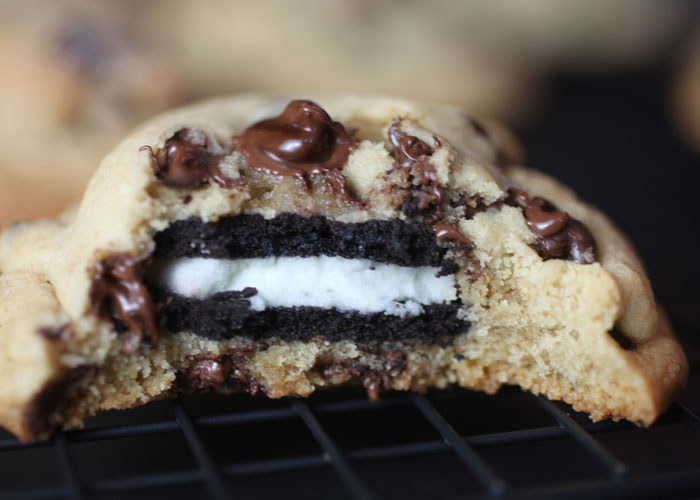 And for anyone saying that this is ~too much,~ just know that I do not tolerate snack shaming.
Get the recipe: Oreo-Stuffed Chocolate Chip Cookies
14.
Quick post-picnic hack: Seal off an open bag of chips with a few strategic folds.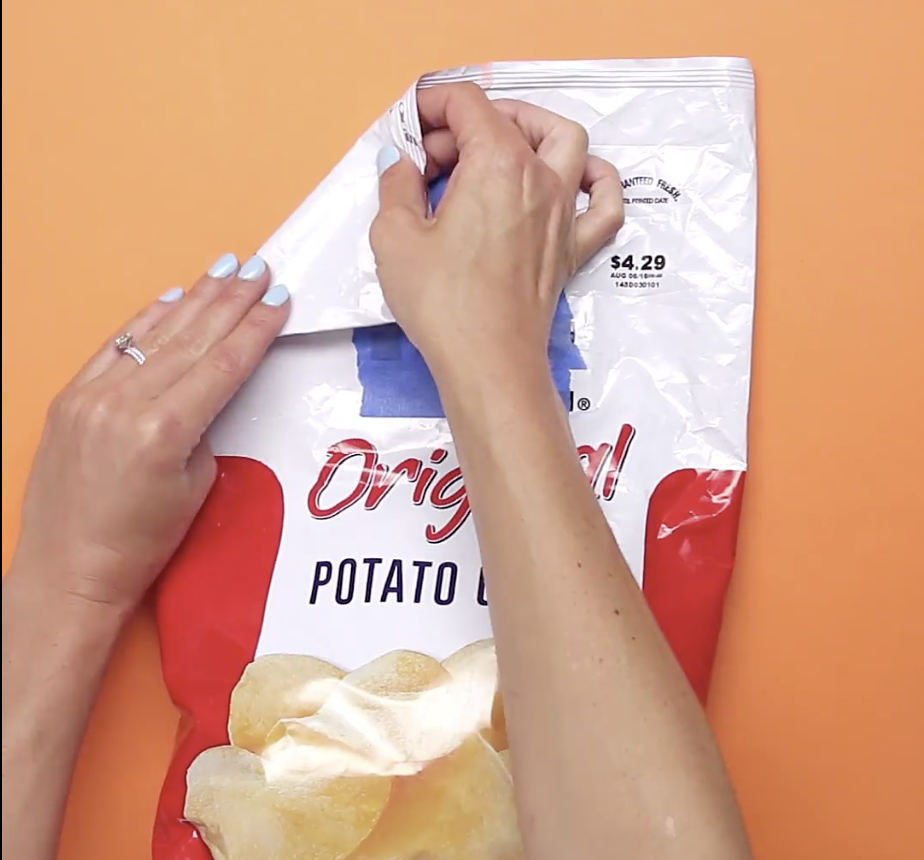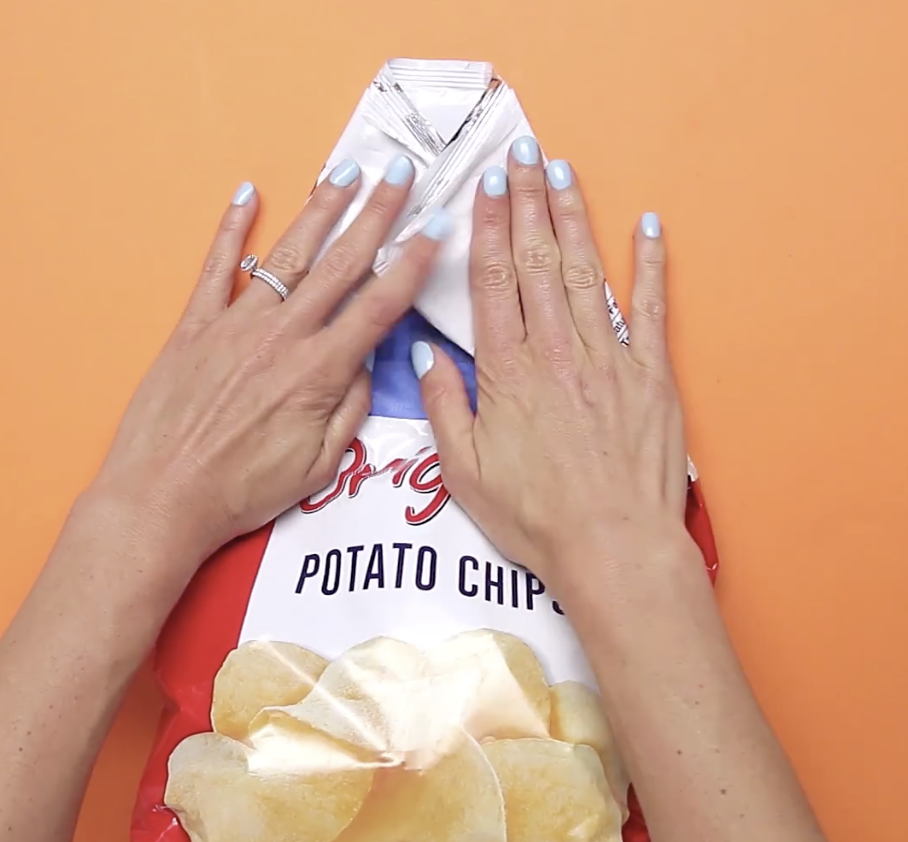 No clips or rubber bands necessary! Learn the full how-to here.
Watch: 3 Easy Snack Bag Hacks You Should Know About
15.
For sandwiches, basketweave your bacon to ensure it's in every bite.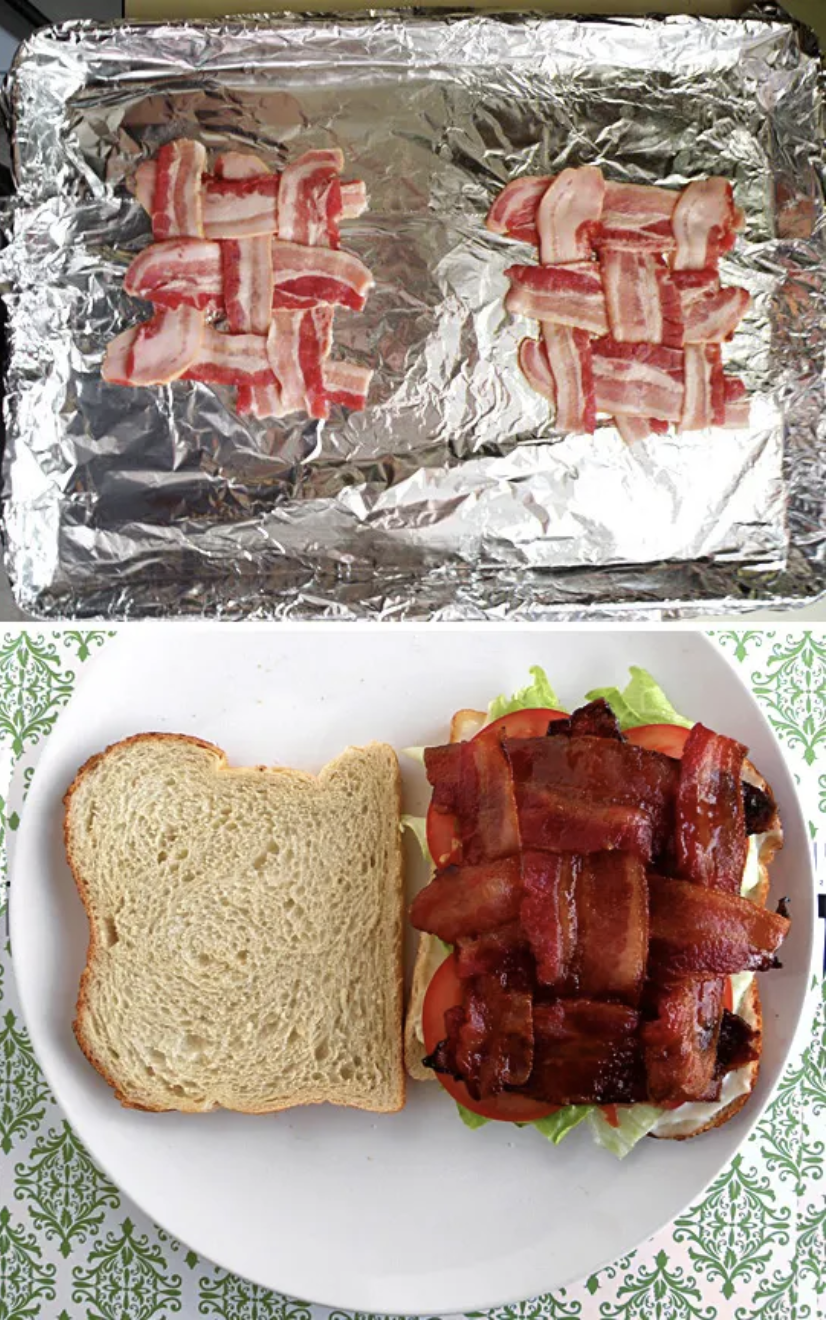 And when you bake it, line the sheet pan with foil for super easy cleanup.
16.
Add a ½ cup of oil + 2 eggs to turn any boxed cake mix into cookie dough.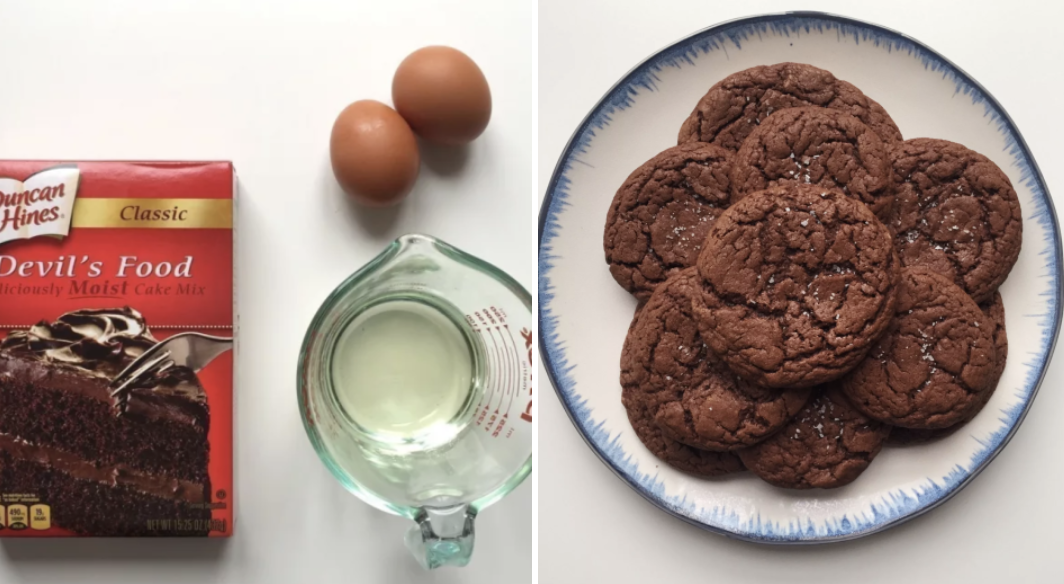 Don't forget to add a bit of flaky sea salt on top.
Read more: We Tried Pinterest Cooking Hacks; Here Are The Ones That Worked
17.
To avoid a drippy mess with toddlers and little kids, cut watermelon into sticks instead of slices.
Fewer drips, less waste, and way easier for tiny hands to pick up and eat.
Read more: The Best Way To Cut A Watermelon Into Mess-Free Slices
18.
Coat the outside of your grilled cheese in mayo for the tastiest (and crispiest!) end product.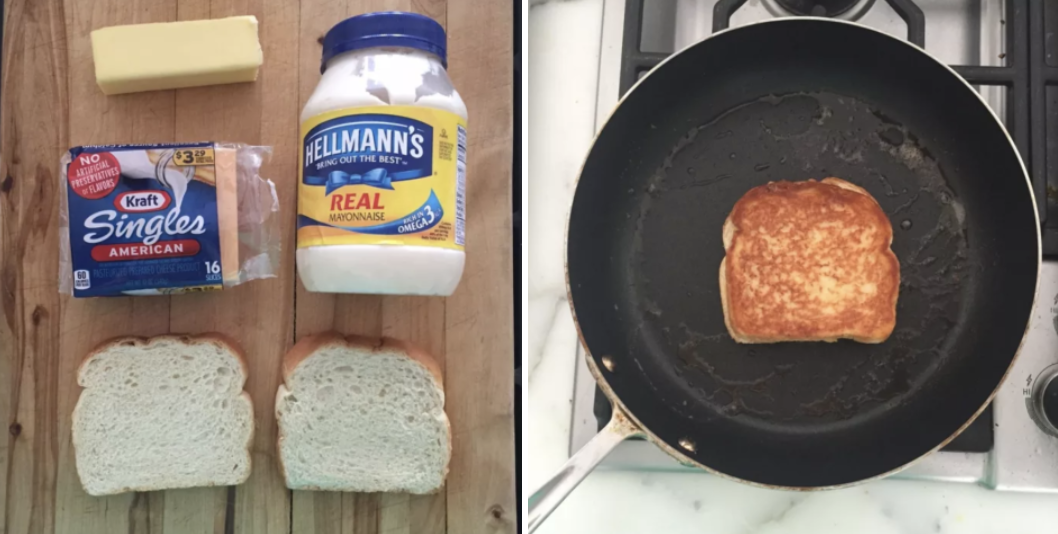 We swear by this trick — and so does Bon Appétit.
Read more: Here's The Secret to Absolutely Perfect Grilled Cheese
19.
Make two-ingredient ice cream with just heavy cream + cream of coconut.

No fancy ice cream maker needed.
Read more: I Tried 8 "Miracle" Pinterest Recipes And Here's How They Actually Turned Out
20.
And lastly: You can make ~Flamin' Hot Shots~ with Cheetos + Tequila.

The combo you didn't know you needed. ?
Get the instructions: How to Make Flamin' Hot Tequila Shots
Source: Read Full Article