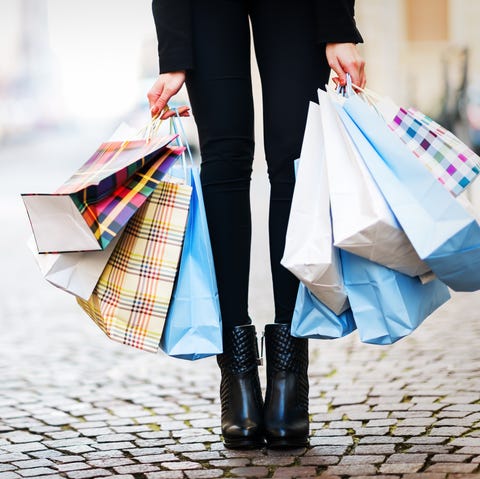 Important question: Do we even need clothes that aren't athleisure wear?
I'm not talking about those old gym class T-shirts and rolled-down Soffe shorts (although, let's be real, those could make a major style comeback someday, too).
But really, stylish leggings go just as well with heels as they do with sneakers. Sporty jackets are perfect for layering at the gym—or the airport. The possibilities are endless.
These 16 ridiculously versatile staples can be worn pretty much anywhere—which is why they make the perfect holiday gift (for you…or someone else).
1. Alo High-Waist Moto Leggings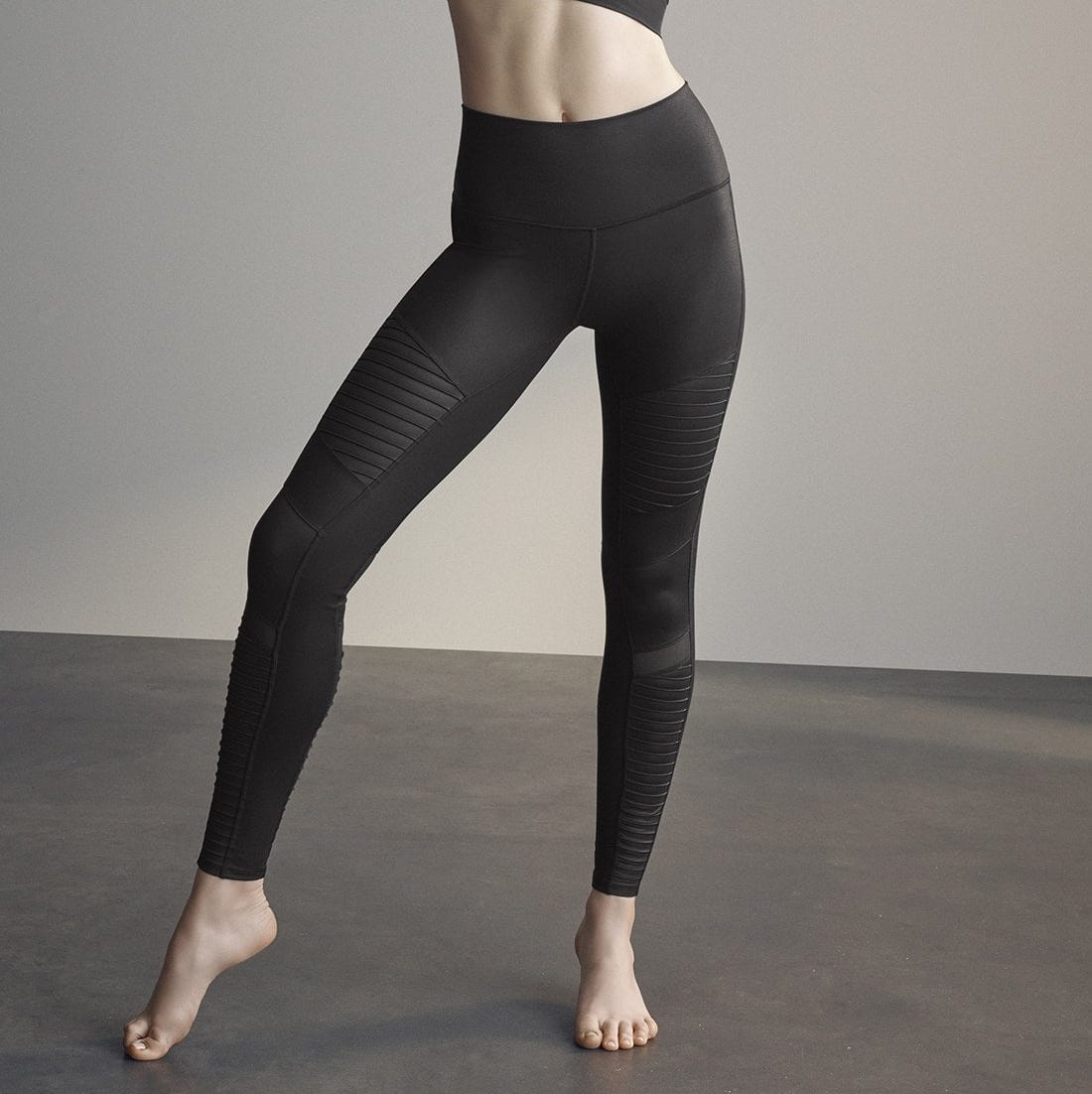 Don't let these chic moto leggings fool you—while the leather-like fabric looks more sturdy than stretchy, they move just as gracefully on a Pilates reformer as they do on the dance floor.
2. Under Armour Breathe Trainers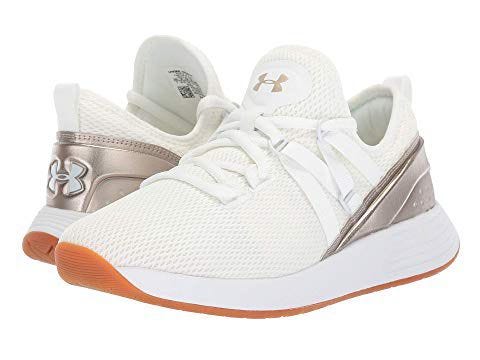 The white sneaker trend shows no signs of slowing down, but many pairs aren't exactly stylish and gym-friendly. This pair offers the best of both worlds—they'll help you crush a tough workout or that mimosa at brunch, paired with jeans and a sweater. The gold detail at the heel adds a little extra something-something, too.
3. Everyday Yoga Twisted Layering Tank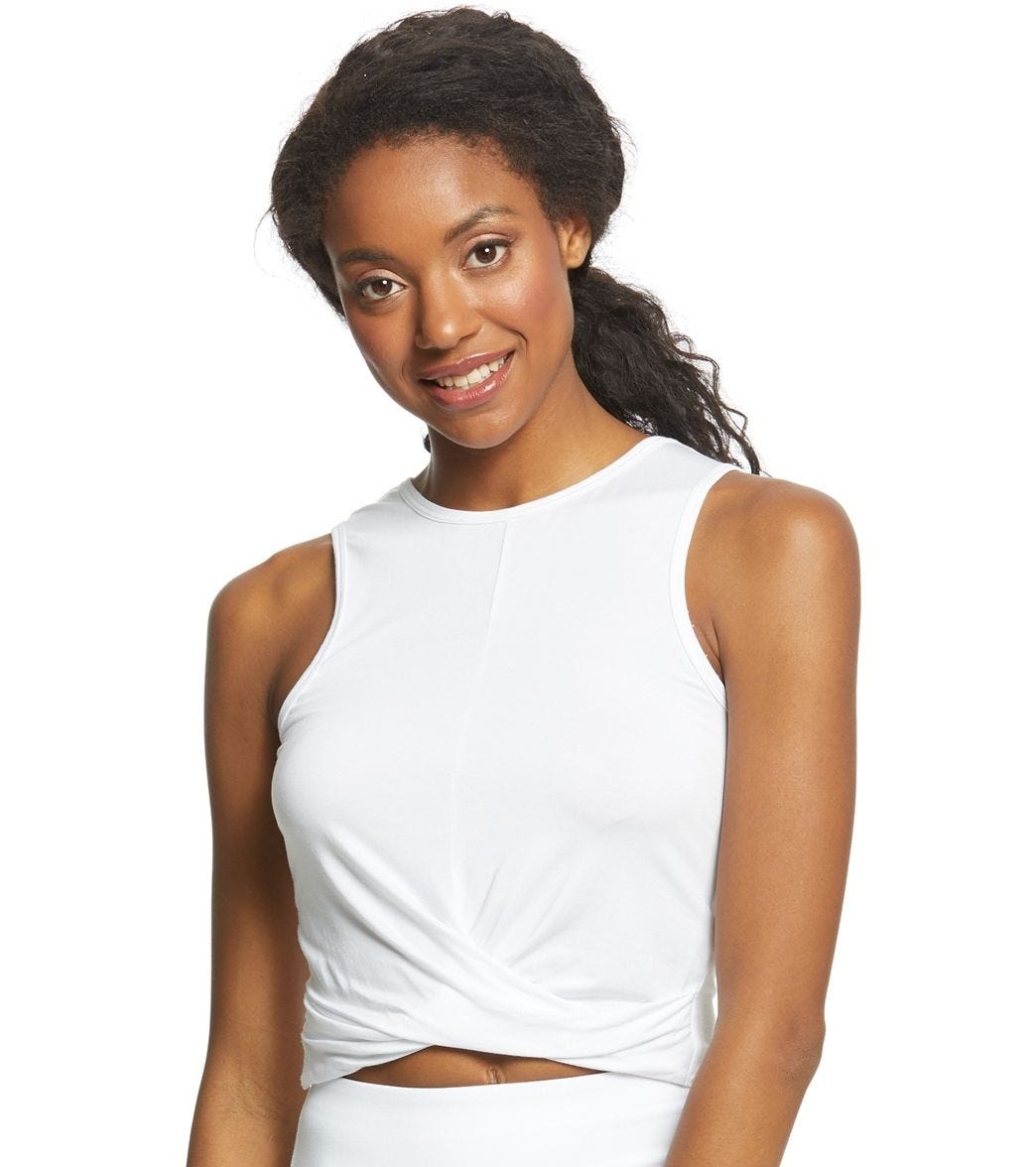 This ridiculously soft crop top is as stylish as it is affordable—it pairs perfectly with high-waisted leggings and a pair of sneakers for the gym, or jeans and a leather jacket for happy hour.
4. Koral Knockout Legging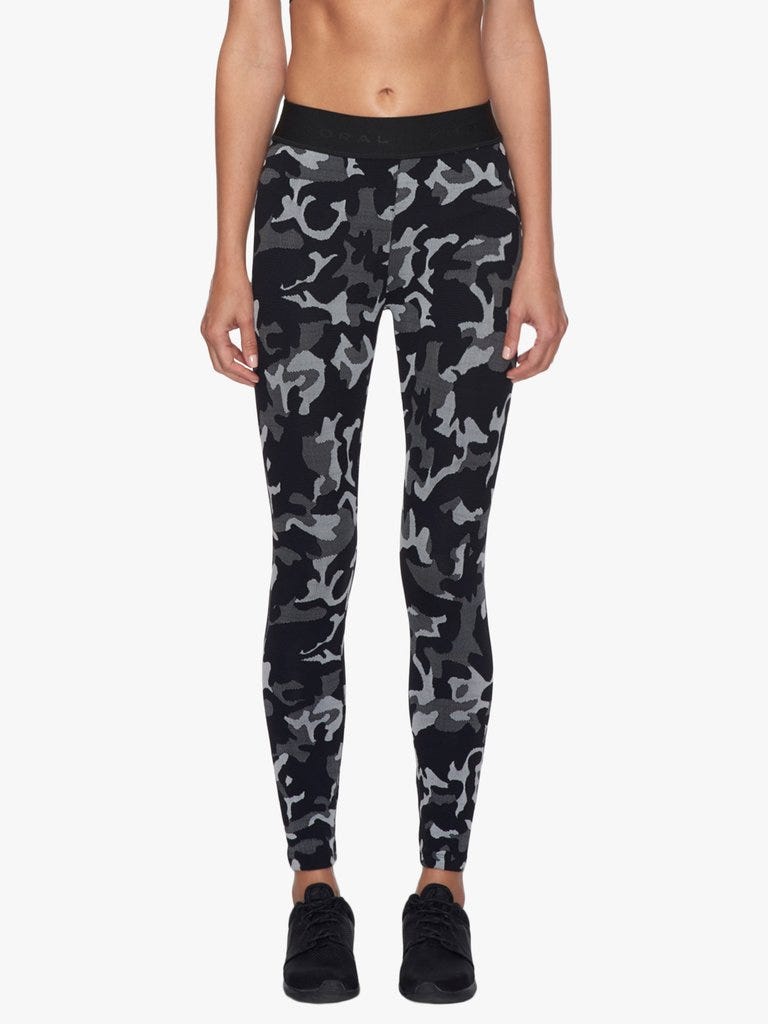 These luxe jacquard leggings plus a white tee are all you need for a cool-girl chic gym ensemble. For drinks later on, pair 'em with black boots and an oversized blazer for a sultry look.
5. Free People Triumph Leotard
Who says leotards are for ballerinas only? This varsity-inspired bodysuit looks just as fitting at a football game as it does in barre class (with or without leggings—it's up to you).
6. New Balance 574 Sheen Pack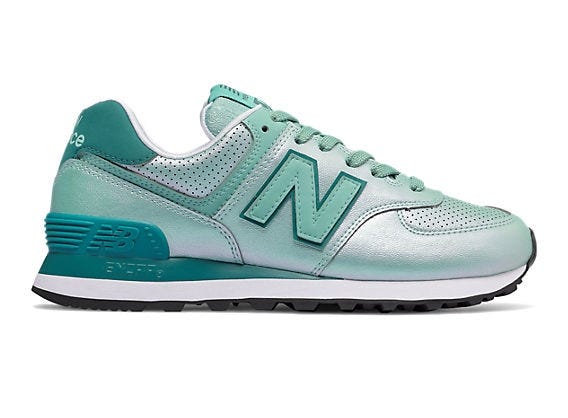 The style of these sneakers is retro-cool, but the iridescent color combinations give 'em a modern, eye-catching touch. They're a statement piece all on their own, whether they're making their way to a weight-lifting session or a weekend coffee date.
7. Gaiam Piecing Top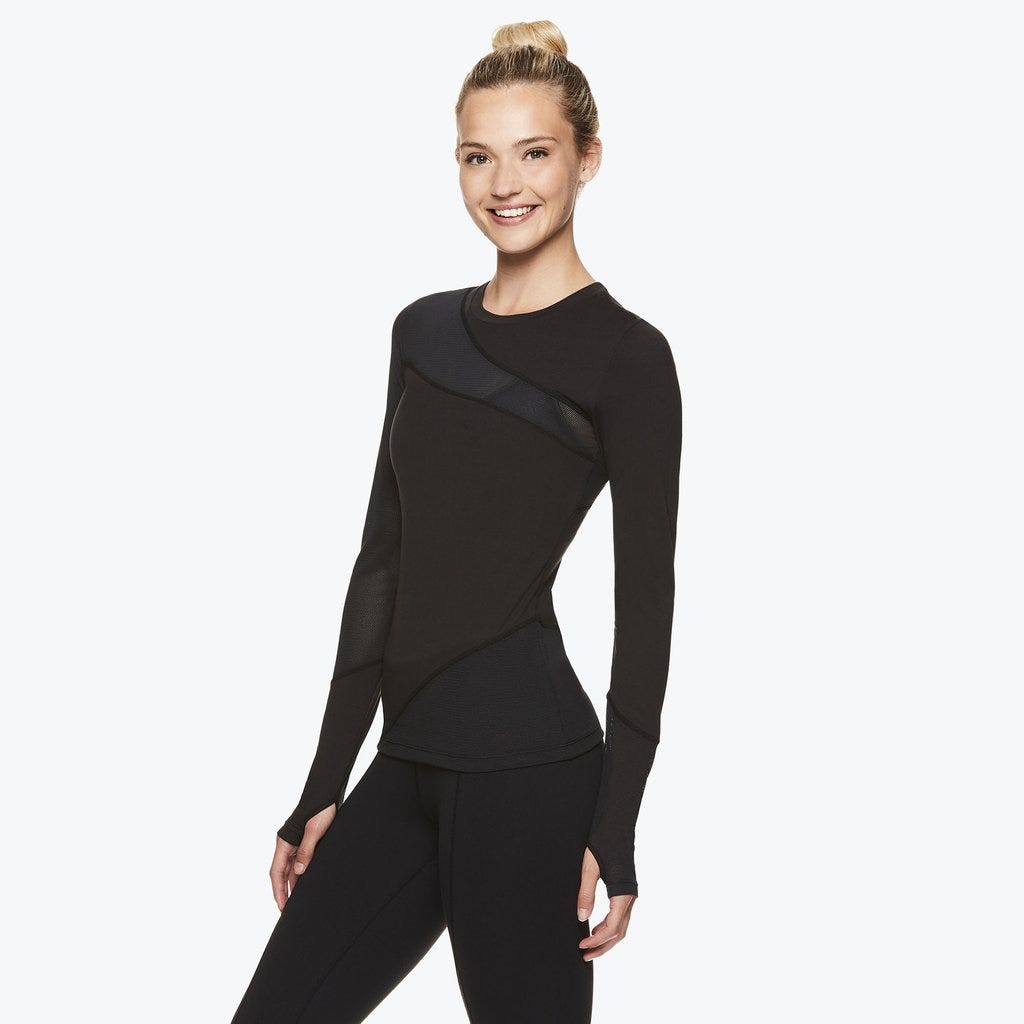 This super soft mesh-paneled top will let your favorite bright sports bra peek out during yoga (at least before you peel it off if it gets too toasty). It's also the perfect elevated basic to add to your day-to-day wardrobe.
8. Obermeyer Discover Baselayer Tight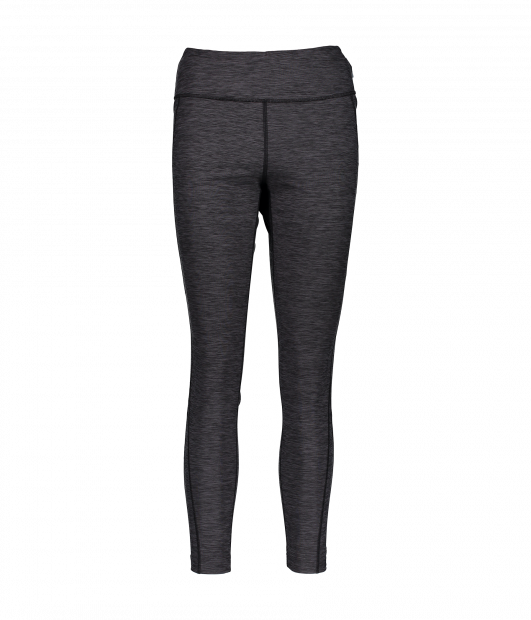 These look just like regular leggings, but they're technically a base layer, meaning they're the perfect sweat-wicking insulator for chilly days (whether you're into snow sports or not). Wear them on their own or—pro tip—under a pair of jeans for extra warmth on cold winter days.
9. Athleta Metro Track Trim Jogger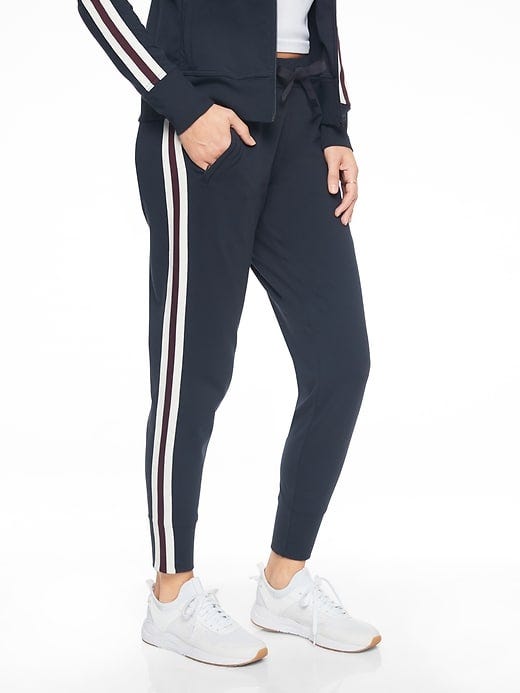 Joggers are classic athleisure fare, and for a good reason. They're stretchy, comfortable, and these days, they're easy to dress up or down. For a bold night-out look, throw on these joggers with a pair of pumps and a basic going-out top.
10. Beyond Yoga Over Tied Cropped Pullover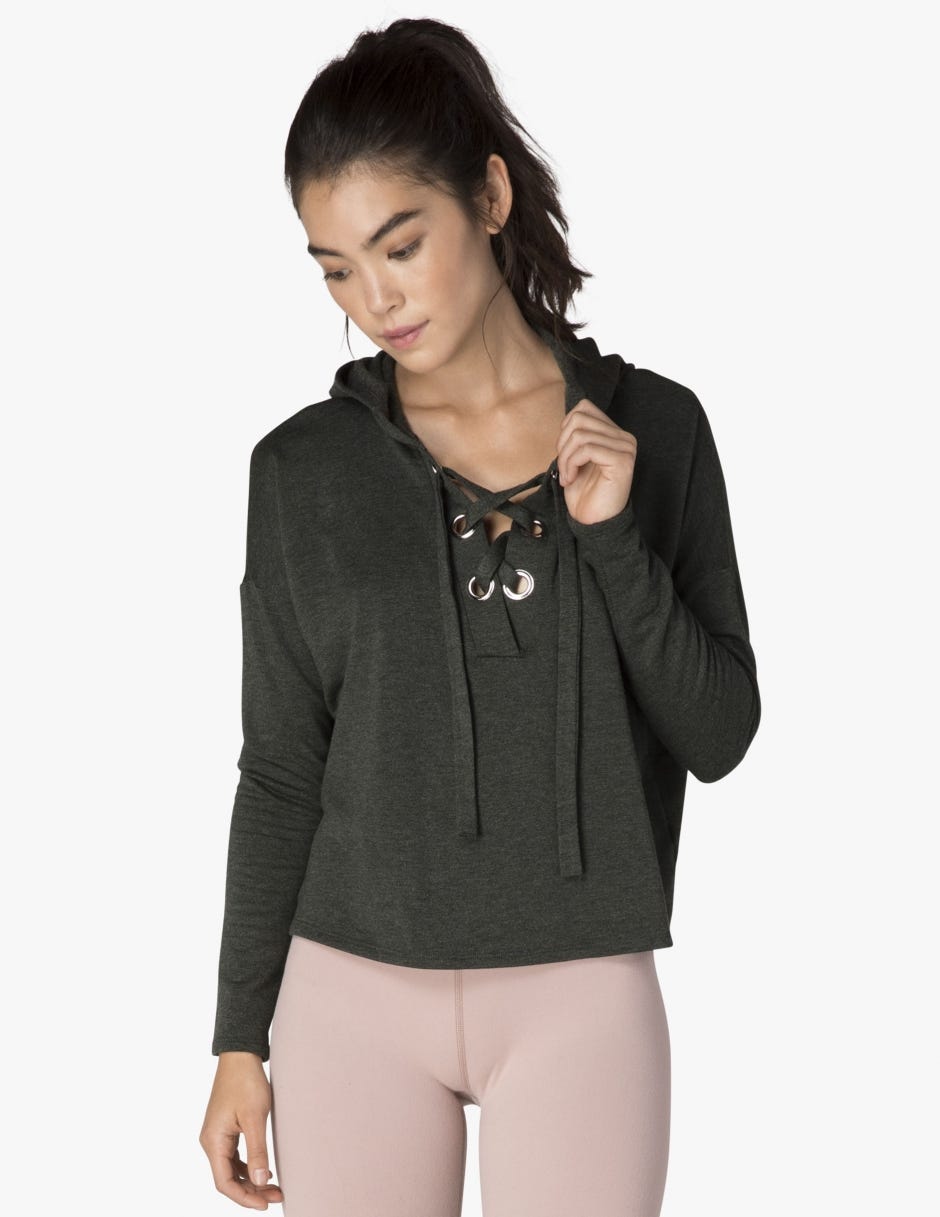 Beyond Yoga is known for their ultra-soft gear, and this layering piece is no exception. This lace-up pullover is made from their signature Cozy Fleece fabric, and it's so comfy you could practically sleep in it—although you'll probably want it for daytime activities like post boxing-class brunch, too.
11. Adidas Ready To Go Tee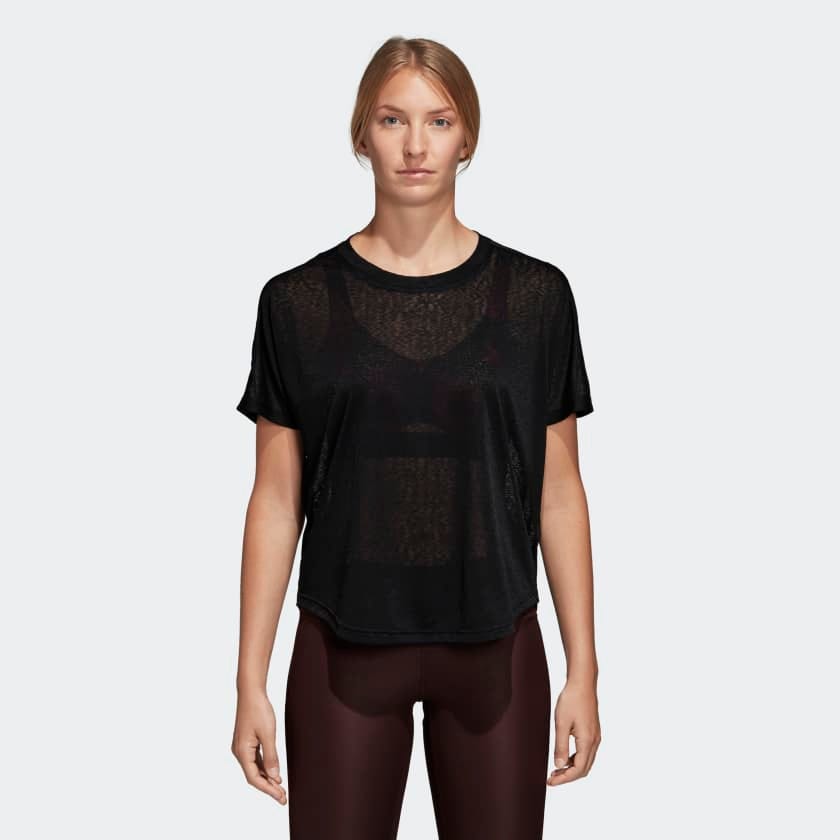 Every wardrobe needs a versatile black tee, and this loose Adidas pick does the job, in the gym and out. It's just slightly translucent, so it's perfect for showing off your favorite sports bra during a workout. Or, toss it over a lacy bralette for a subtly sexy look.
12. Kira Grace Off The Shoulder Top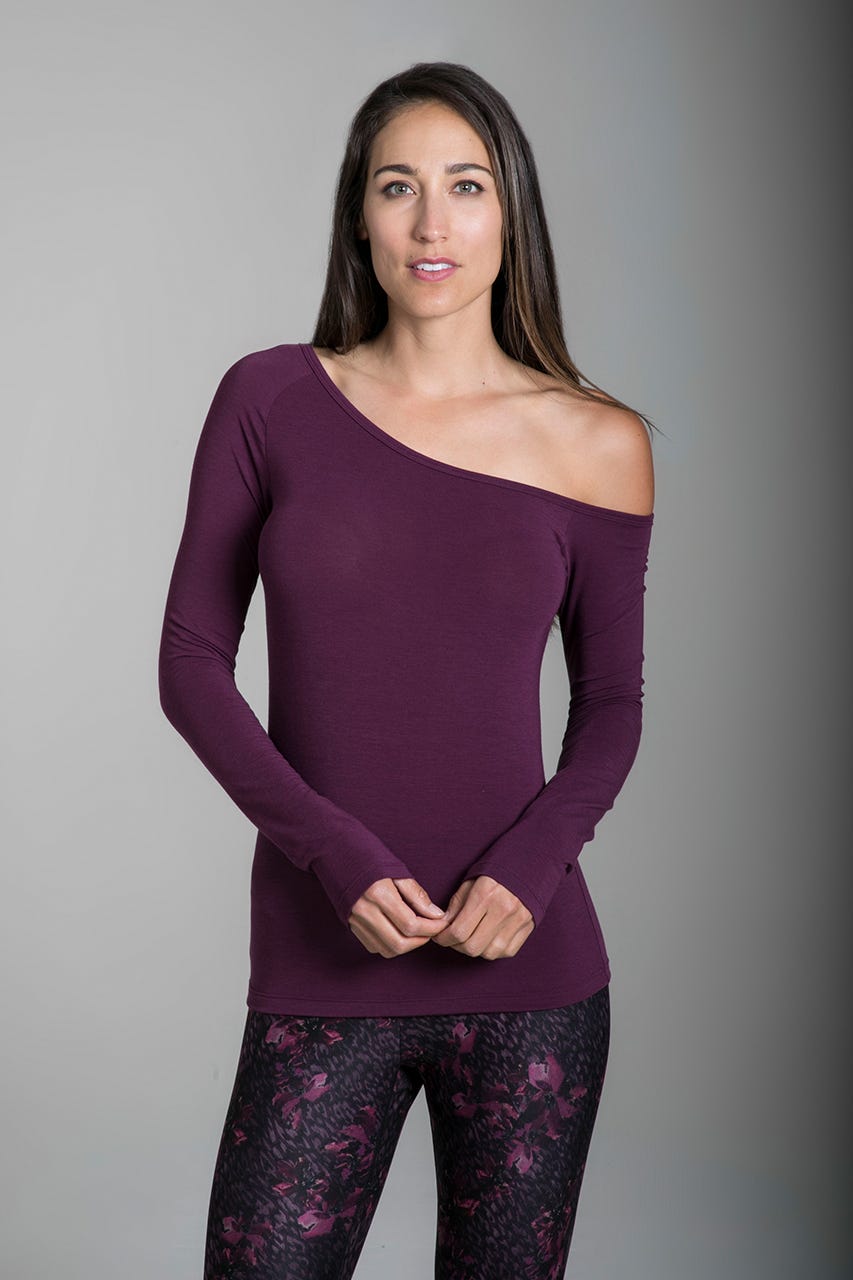 The trouble with off-the-shoulder tops is that they tend not to stay, well, off-the-shoulder. This tee (from a 100 percent female-owned company) is designed so that the style stays in place during workouts—fellow gym-goers will wonder what kind of sorcery's behind it. It's also a great layering piece, since sweaters and jackets have no problem sliding over it.
13. Under Armour Be Seen Track Jacket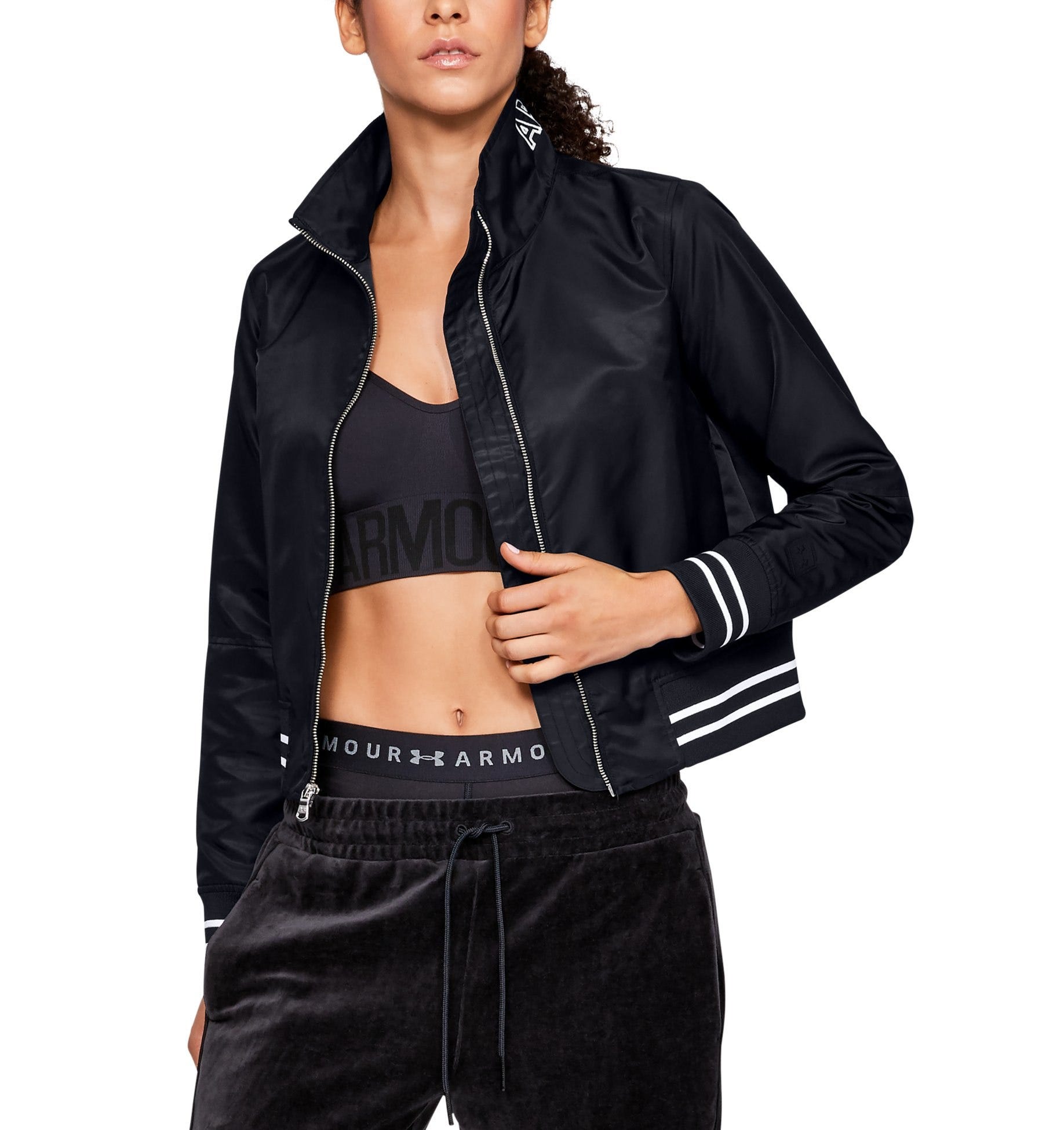 The stand-up collar on this shiny track jacket gives it a little extra swagger, no matter what it's paired with. It's also water resistant, so it's a great layering piece to toss on when it's drizzly outside (not to mention, the style itself brings a little extra oomph to dreary days).
14. Nike Sherpa Bomber Jacket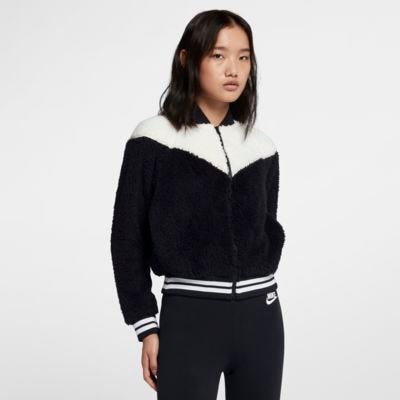 This ultra-cozy bomber jacket is like wearing a stylish hug. The chevron design gives it a throwback feel, while the striped cuffs keep it sporty. It's the perfect layering piece for going to and from the gym—and anywhere in between, for that matter.
15. Adidas Relaxed Satin Strapback Cap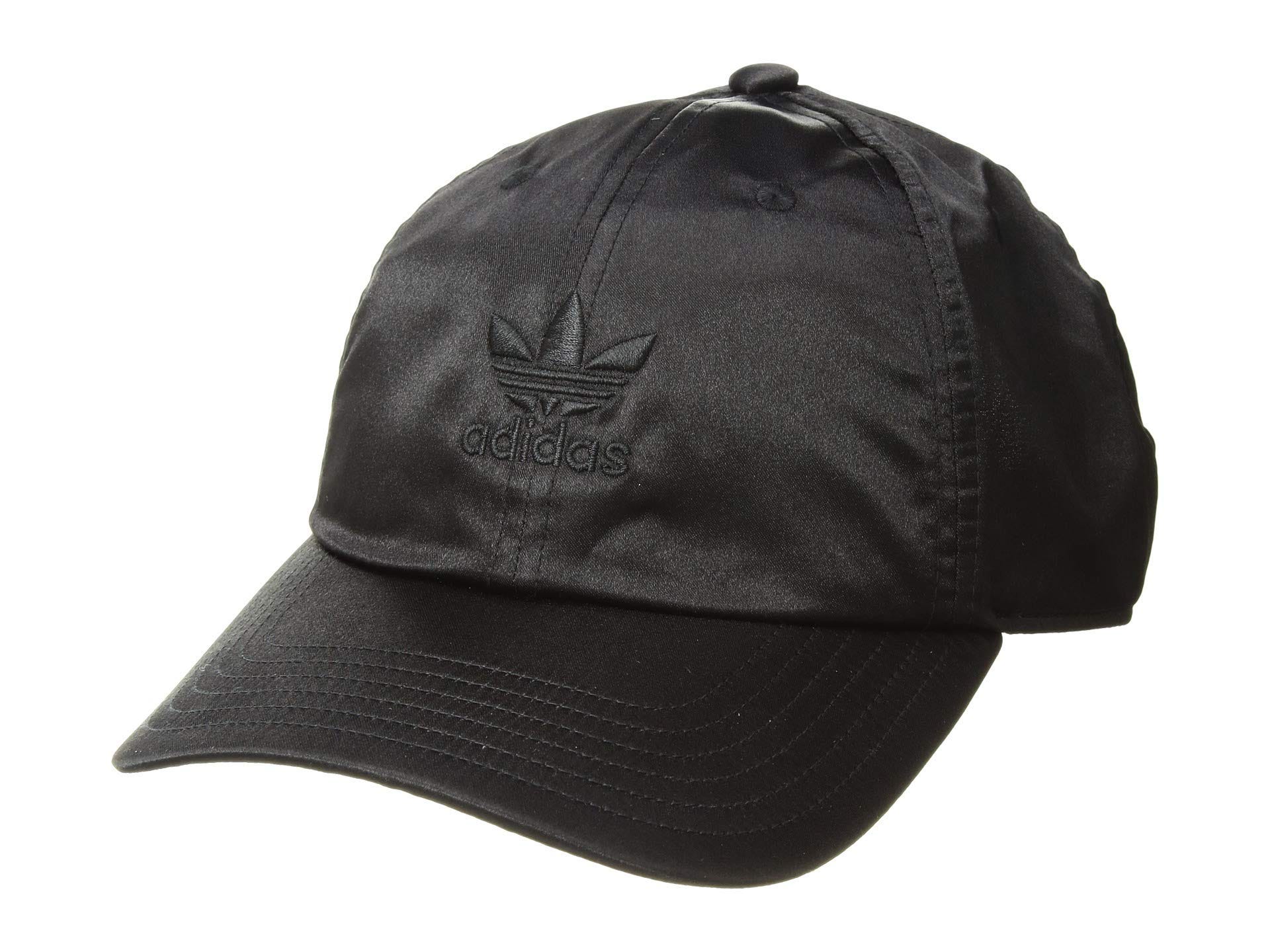 Baseball caps have made a big comeback in the athleisure world—they're an effortless accessory, and they lend a little extra something to any sporty look (whether you're actually working out or not). This satin one has a subtle sheen to make it just a teeny bit fancy.
16. Lively Active Bralette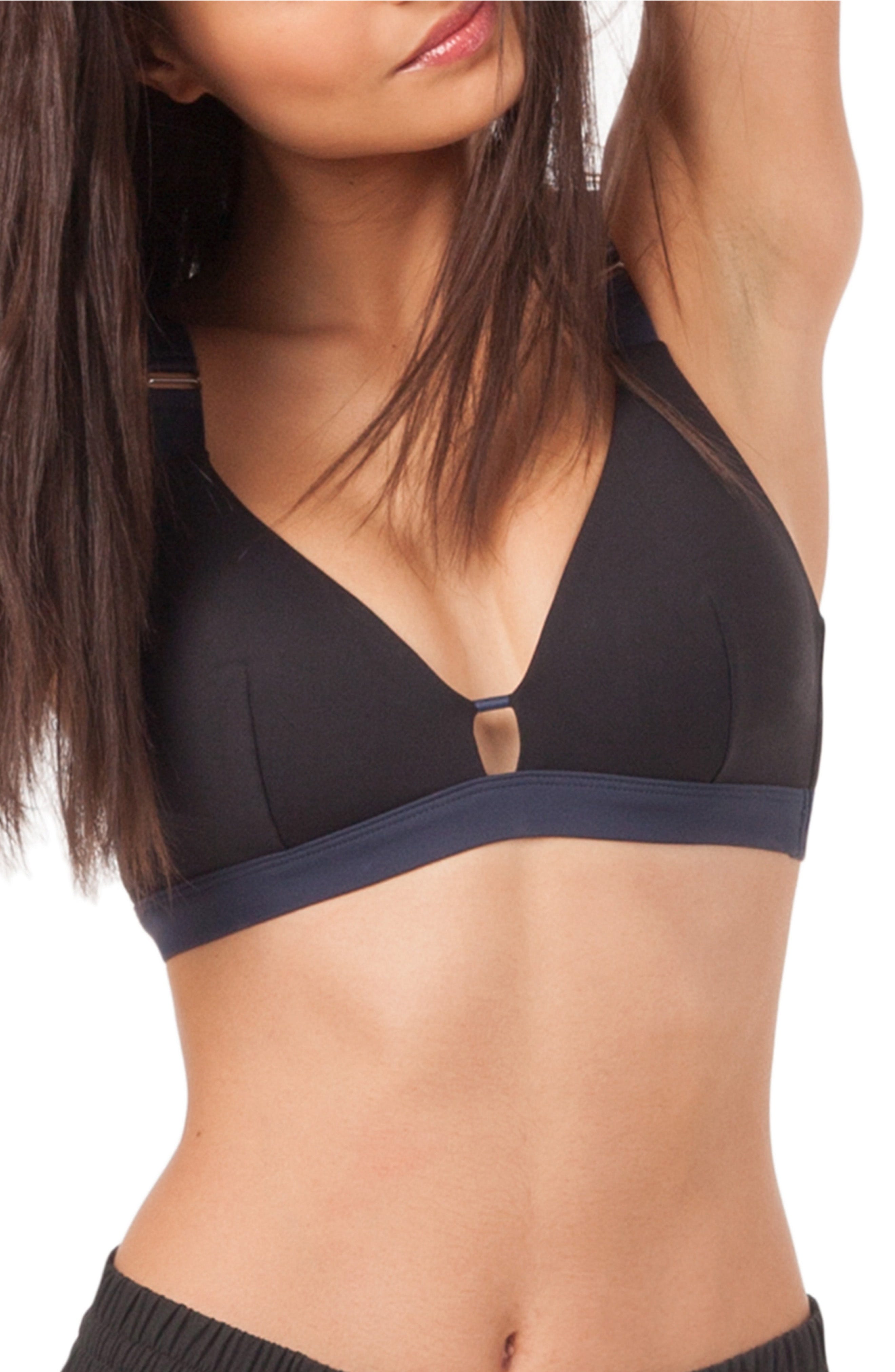 Lively's bralettes are known for being the perfect loungewear staples, and their sports bra line is no exception. With a similar style to their OG bralette, this sports bra is just as comfortable in the gym as it is for everyday wear.
Source: Read Full Article