As part of our Believe in the Wonder of Giving series, we're sharing what makes the holidays special in partnership with Macy's, from fragrance and fashion to home decor and jewelry.
Oh, the holidays! The mere thought of them brings me back to being a little kid, when my mom would dress my older brother and me up (we're only two-and-a-half years apart) in matchy-matchy red or green attire for the annual Christmas card photo. And yes, the overall effect was cheek-pinchingly cute, but as the years went on, I thought I had to keep up the same level of over-the-top holiday fashion into my adult years, even after I moved to New York City, where I found myself in denial of dipping temperatures, wearing holiday party outfits that could only be defined as: a) sparkly b) short or c) short and sparkly. 
Don't get me wrong — as a fashion writer, I can attest to the fact that there is nothing wrong with some shimmer and shine here and there. But my go-to seasonal ensembles definitely had some major flaws. Like I mentioned, I live in Manhattan, so itsy-bitsy dresses and winter nights don't really go hand-in-hand, and minis can make for some malfunctions, whether you're getting to your destination by subway or taxi!
Thankfully, over the past few years, I've honed my holiday style (and New York fashion sense in general), rewriting my old rules to guarantee glam dressing without the fuss. IMO, half of looking amazing for the holidays is what you wear and the other half is the confidence you get from feeling good in your ensemble. Below, find the style tips I pull out every November that keep me both chic and comfortable until it's time to ring in the New Year. Here's to hoping they help you take the stress out of holiday dressing and make you feel as glamorous as I do.
Tip # 1: Embrace color.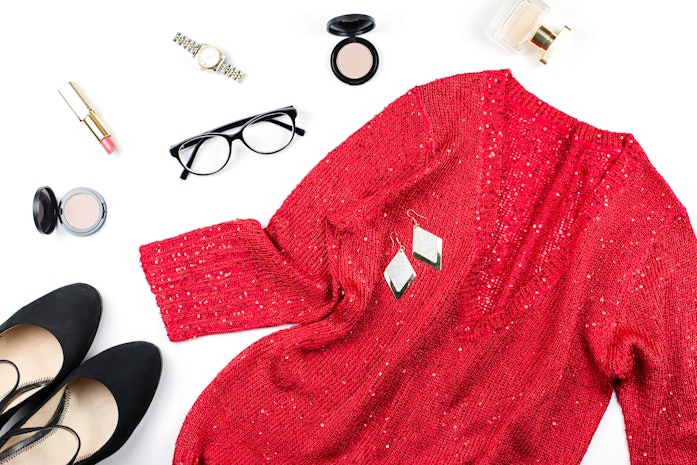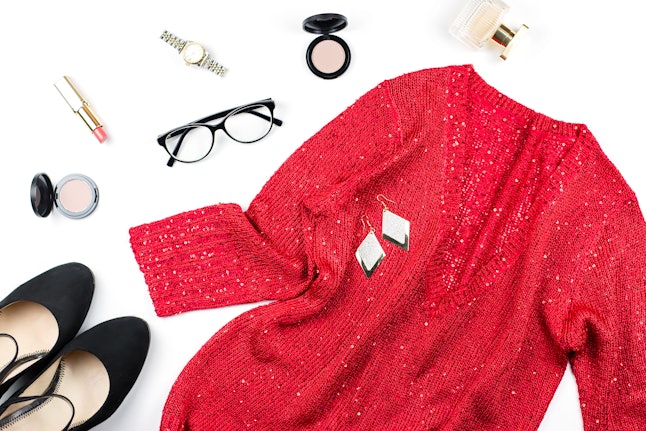 Shop similar sweater styles from Macy's.
I think I was scared of color for the holidays after the bright, monochromatic Christmas looks I sported as a kid (read above). Over the years, I've learned that a dash of color injects a festive flair into any look. One of my favorites — a chunky knit in a poppy hue — instantly brings some drama. What I like about color is that it's a shortcut to making a statement. For example, if I'm dressed in head-to-toe neutrals, a bold lip instantly screams "party" and "glam." (Hint: This move especially comes in handy when you unexpectedly have seasonal cocktail plans or your friend's date bails on their work holiday party last-minute).
Tip 2: Stilettos are optional — but "dressy" shoes aren't.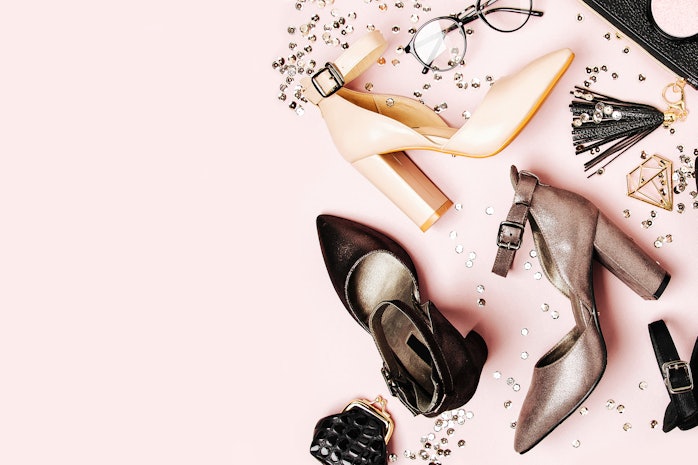 Shop similar block heel styles from Macy's.
Now, I'm not saying you should teeter into every party venue in uncomfortable heels. But I do think the holidays call for a little more effort than normal, meaning your everyday to-and-from work sneakers just won't make the cut. My resolution? I've found that block heels or low booties are just as chic as pumps with way better tread (trust me). And speaking of grip, sheer tights are a favorite of mine this time of year, but can prove difficult when they make the insoles of your footwear slippery. To remedy that issue, I look for grip-bottom tights (they exist!) or slip a pair of barre socks over the everyday version when I'm wearing boots.
Tip 3: A turtleneck looks good under slinkier pieces.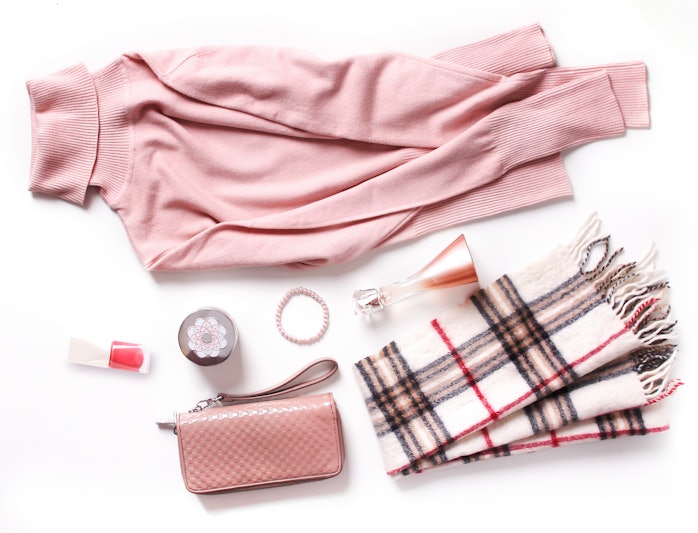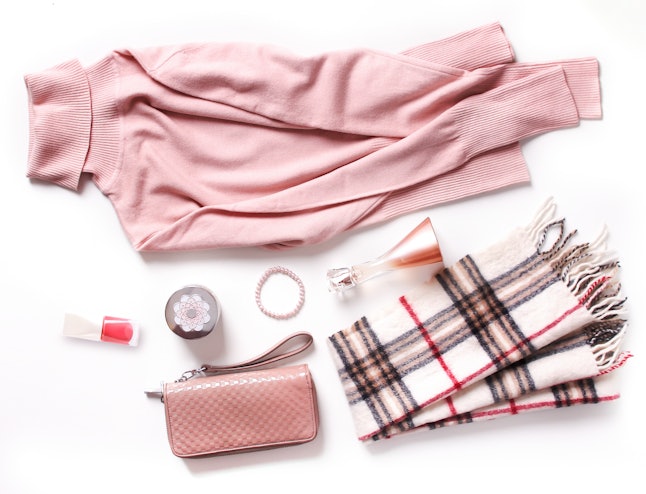 Shop similar turtleneck styles from Macy's.
I've become so into wearing turtlenecks over the past two years because they instantly elevate any look and will warm you up, too. I'm partial to wearing them in bodysuit-form, as well, because they render any slinkier dress or top more appropriate. And this is the key — they also stop wardrobe malfunctions from happening in those minis I mentioned before. Fun fact: I'm even going to invest in another black bodysuit because mine is always in the laundry since I wear it so often. And if you're not really a turtleneck person, you should add a scoop-neck style to your closet instead, stat.
Tip 4: A clutch isn't necessary — but bag shape and size are key.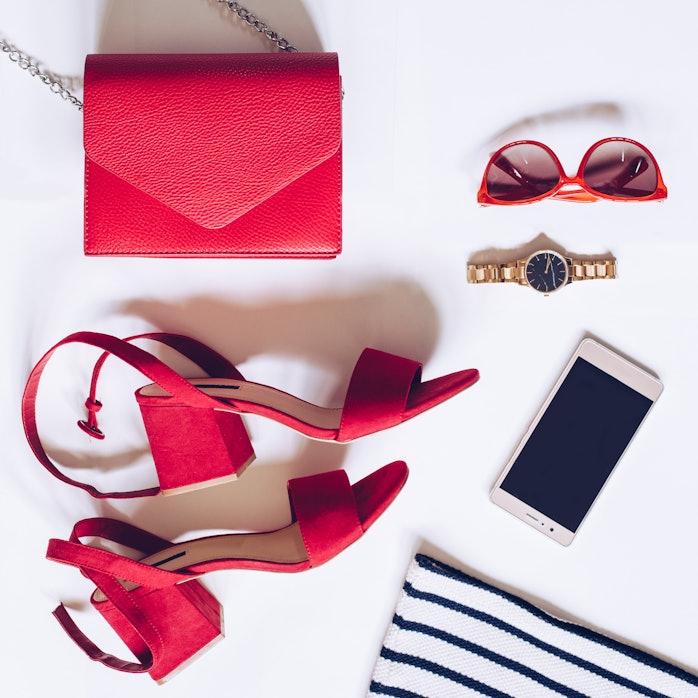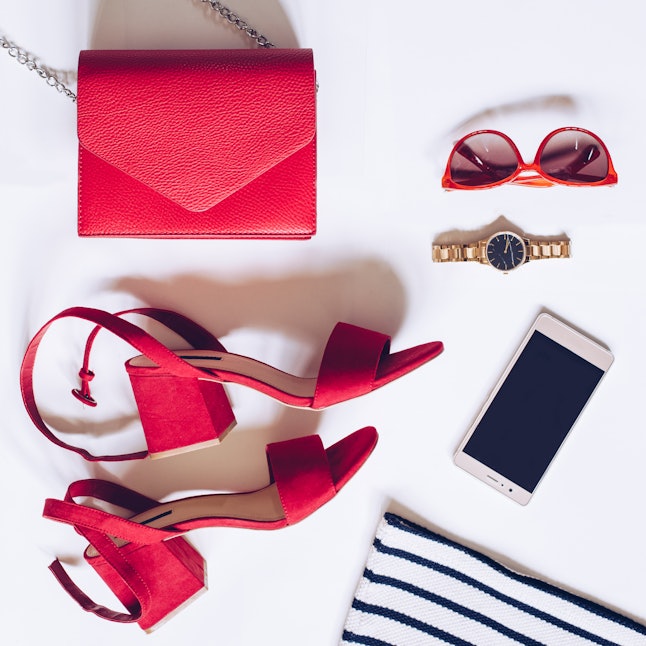 Shop similar clutch styles from Macy's.
I love a good clutch, but I've learned from experience that balancing a clutch, a glass of wine, and a plate of apps is so challenging that you deserve a medal if you can pull it off. Instead, I've come to sport a chic crossbody style, so I'm hands-free and not constantly on the hunt for somewhere to stash my bag. And as for what to avoid when it comes to strappy styles? Forego any bag that you'd take to work and stuff your laptop in — remember, you're not heading to the office, you're heading out to celebrate!
Tip 5: You can re-wear the same look.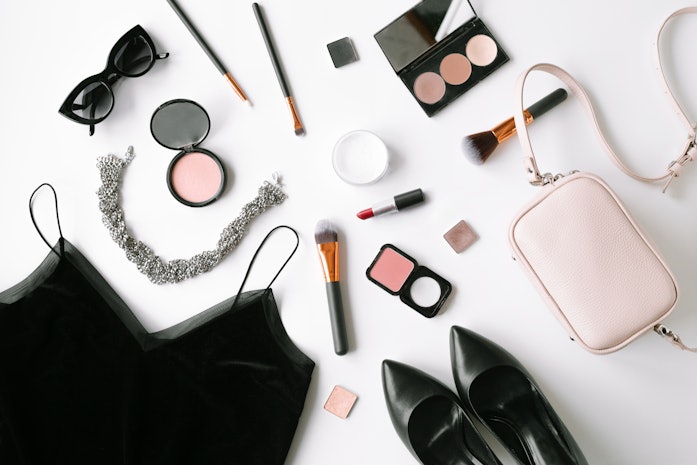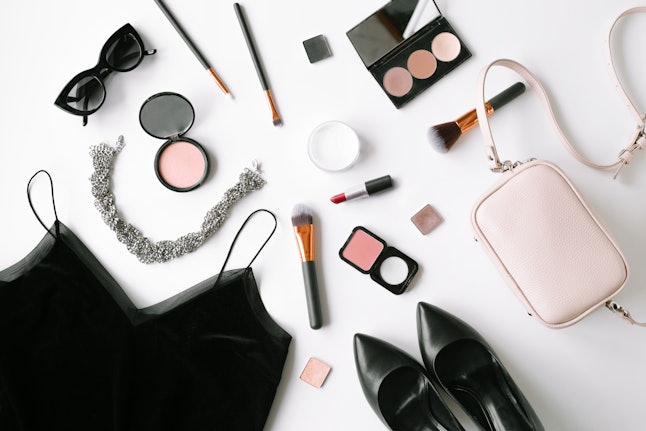 Shop similar velvet dress styles from Macy's.
In years past, I purchased tons of trendy pieces that I'd wear for a holiday season or maybe two and then never want to see them again. What I do now is buy one or two key outfits (or three or four interchangeable separates) that make me feel like a million bucks. Last year's find was a gorgeous velvet dress that I actually re-wore to a friend's wedding earlier this year. The silhouette skims my body and it's comfortable, and that's what I call holiday dressing success.
This post is sponsored by Macy's.
Source: Read Full Article