The gift of travel is one of the most thoughtful things you can give your family, friends, or even yourself. Traveling is fulfilling in so many ways, and you get to experience things that are new and exciting. But if you're balling on a budget this holiday season, it might be a little difficult to book the trip of your dreams. Luckily, there are many hotels, tour providers, and destinations that are offering some incredible deals so you can save money on your wanderlusting. Here are the best travel sales for Cyber Monday 2018 that will seriously be worth the small dent they may put in your wallet. (Tis the season for no regrets, right?)
Giving the gift of travel is becoming increasingly popular, as experiences last so much longer than anything material. You'll be sure to make your loved ones giddy with glee if you book them a trip, and you won't have to worry about dropping too much coin with these deals.
From destinations close to home like Orlando, Florida, to tropical spots such as St. Lucia, and the ever-so-dreamy Tuscany, these destinations are sure to give experiences and memories to last a lifetime. Swim in crystal clear waters or relax in a rejuvenating spa. (You work hard — you deserve it!)
1

Hamilton Princess & Beach Club — Bermuda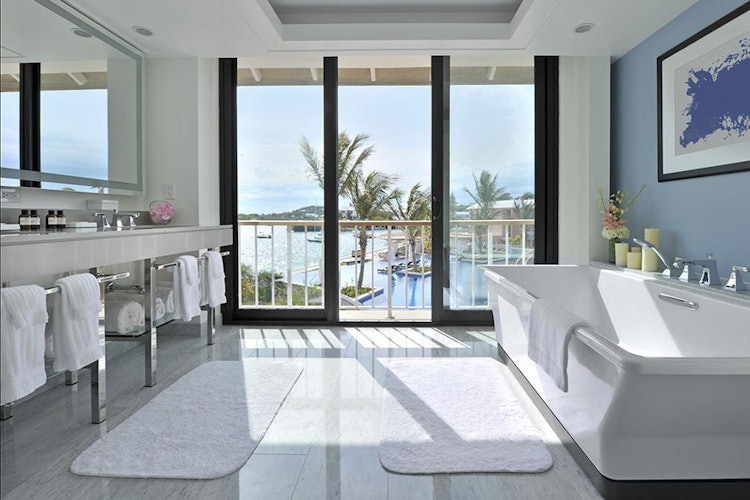 Hamilton Princess & Beach Club in Bermuda is commonly dubbed the "Pink Palace" because of the hotel's flamingo-pink exterior. For a gorgeously Instagrammable beach vacay at a discount, book anytime from Black Friday through Cyber Monday. You'll receive 50 percent off the best rates for stays through March 31, 2019. Keep in mind that you have to book a minimum of two days, and your stay must include a Friday or Saturday night.
2

Curtain Bluff — Antigua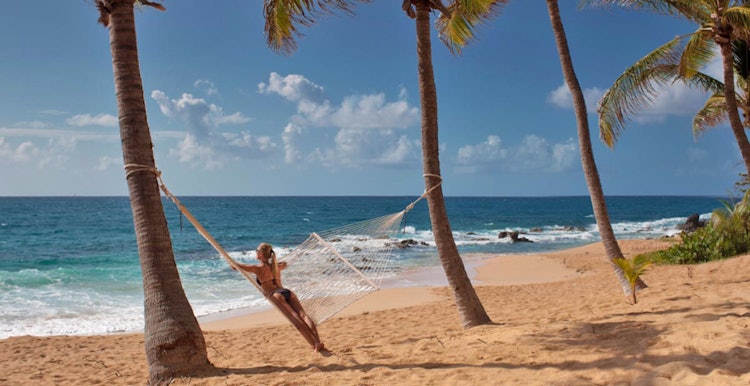 Not many enticing things in the wintertime can beat a beautiful Caribbean getaway. Lucky for you, now is the perfect time to book a stay at Curtain Bluff in Antigua for less this holiday season.
The all-inclusive resort is offering 20 percent off minimum five-day vacations until Aug. 17, 2019. During your five days (or more), take advantage of the resort's white sandy beaches and crystal-clear waters, as well as snorkeling, kayaking, paddle boarding, and so much more.
3

Renaissance Tuscany Il Ciocco Resort & Spa — Tuscany, Italy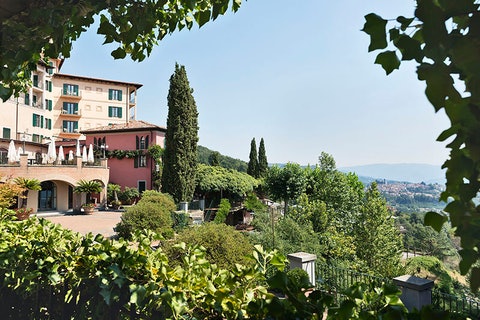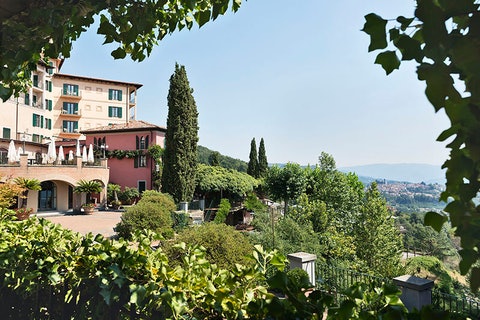 If an Italian getaway has been on your dream list, consider taking advantage of Renaissance Tuscany's Cyber Monday deal. The hotel is situated in the Tuscan hills, and you'll have a breathtaking view of the Serchio Valley.
Book any time between Nov. 23 and Nov. 27 to get a fourth night free after you book the first three. You'll also receive a wine tasting tour as part of your stay.
4

The Don CeSar — St. Pete Beach, Florida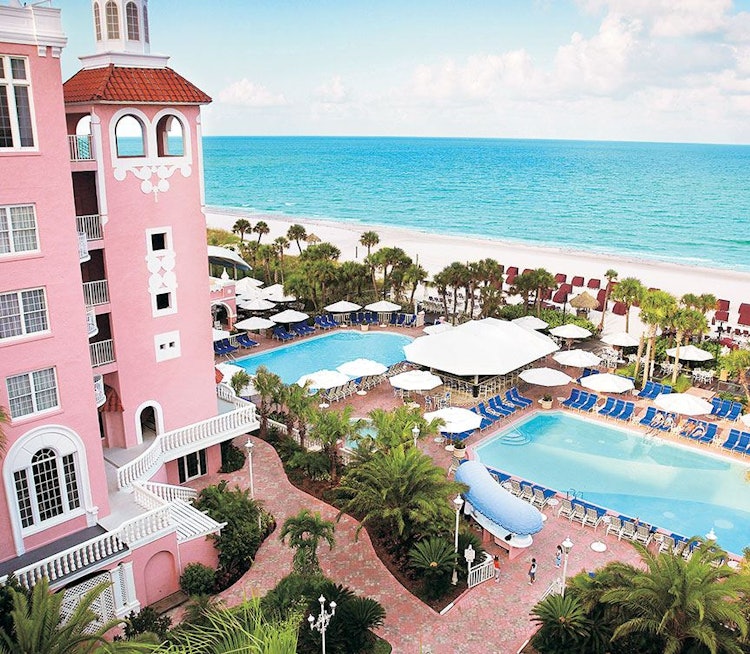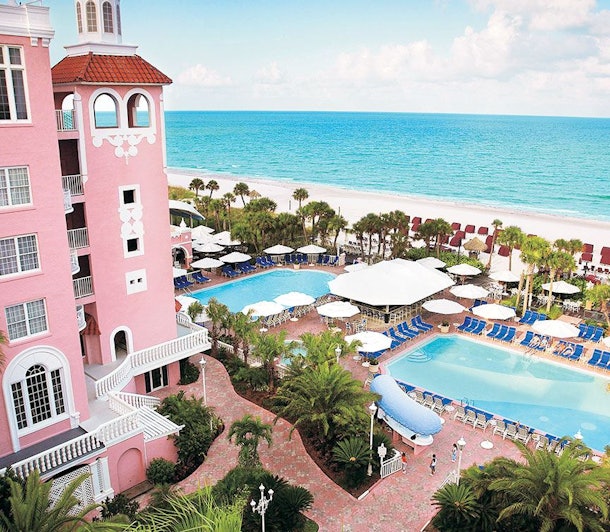 Florida's dreamy "Pink Palace," The Don CeSar, is located in St. Pete Beach, and features awe-inspiring views as well as many Instagrammable opportunities. Book from Nov. 26 through Nov. 30 for a stay anytime through May 31, 2019 for up to 40 percent off.
5

Dukes Hotel — London, England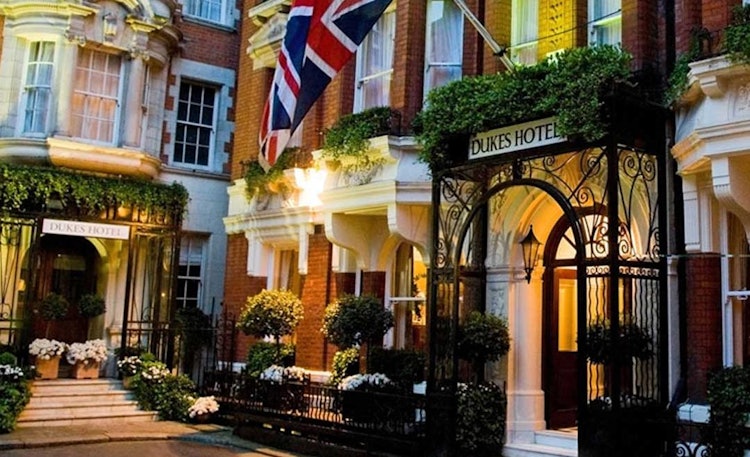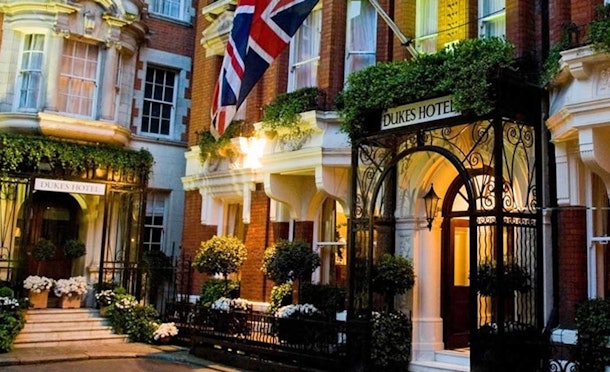 If London is calling, you should answer! Consider booking a stay at Dukes London. The iconic hotel is in such a perfect location, so you'll be close to everything you'd want to visit in London.
Book between Nov. 23 and Nov. 26 for 40 percent off your stay anytime between Nov. 24, 2018 and March 31, 2019 (excluding New Year's Eve). If you're a woman who's traveling solo, you may consider booking one of their Duchess Rooms, which is catered specifically toward female travelers.
6

Casa De Campo Resort And Villas — Dominican Republic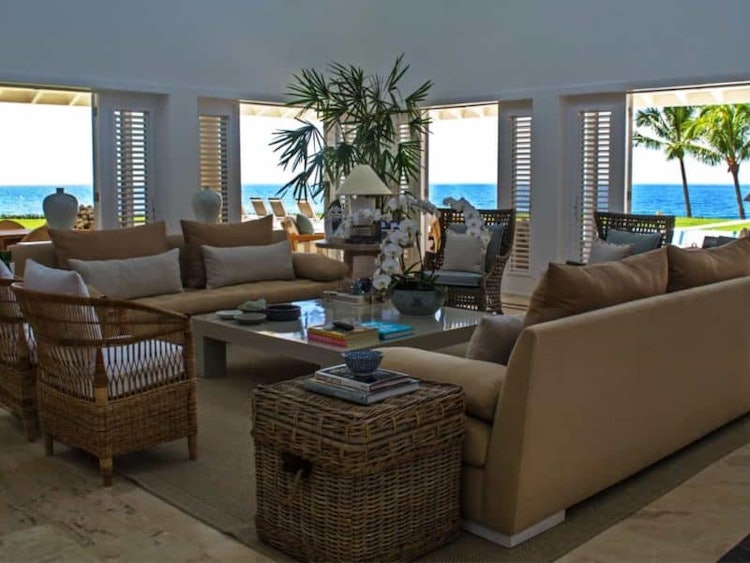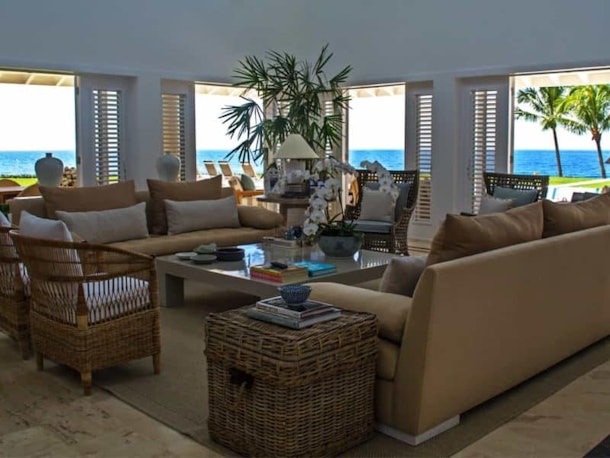 Let's be real: A five-star resort in the Dominican Republic is never a bad idea, which is why you need to check out Casa de Campo Resort & Villas. Book between Nov. 23 and Nov. 26 for 35 percent off guest rooms, and up to a whopping 50 percent off their stunning villas, for a stay anytime from Jan. 2 through Oct. 31, 2019.
7

Andaz Maui At Wailea Resort — Wailea, Hawaii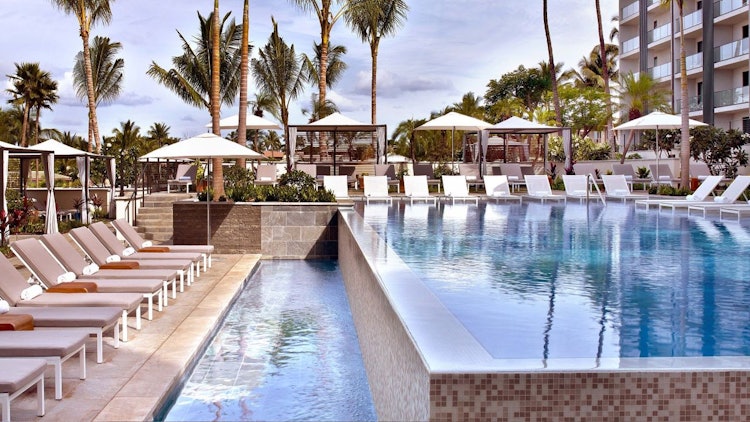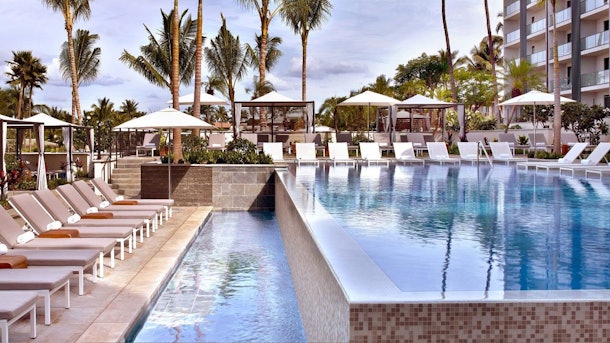 Experience the best of Hawaii while surrounding yourself with luxury at the Andaz Maui at Wailea Resort. If you book between Nov. 23 and 26, use the promo code "SAVOR" to get 20 percent off the hotel's best rate. Plus, you'll receive a $50 credit to use toward the hotel's delicious restaurant, Ka'ana Kitchen.
8

REI Adventures: Discover The Greek Islands — Santorini And Crete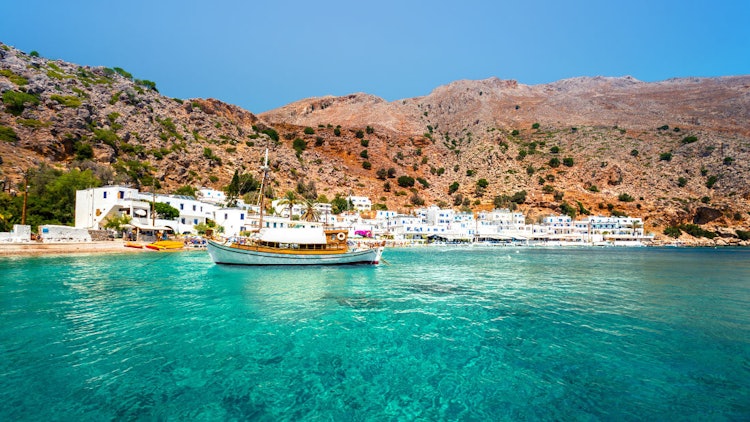 Lovers of adventure gear store REI will absolutely need to take advantage of their Cyber Monday deals. The company hosts tours of enviable destinations all over the world, and this Cyber Monday, they're offering a discount on their nine-day tour through Greece's Santorini and Crete islands. Book between Nov. 24 and Dec. 2 for any 2019 departure, and save $900 on the tour.
9

Orlando, Florida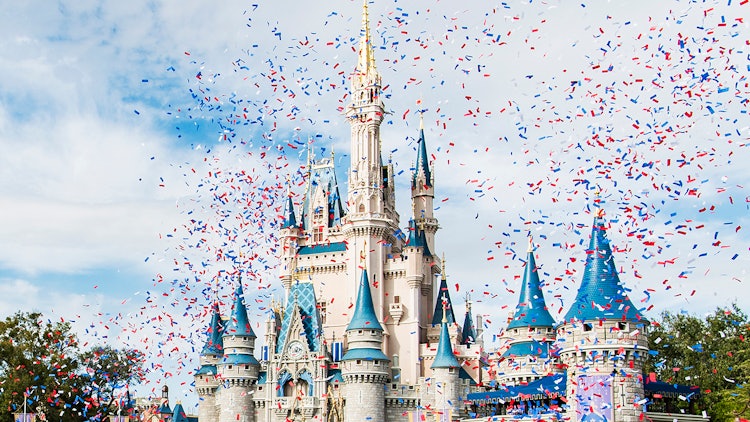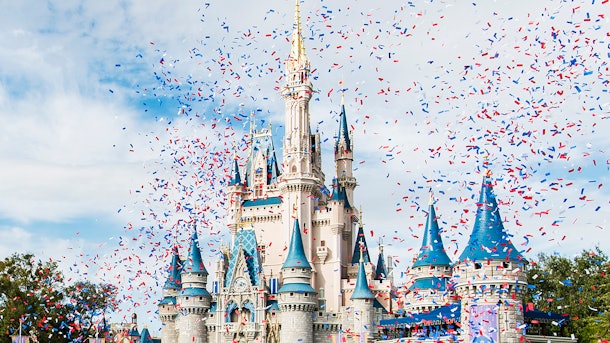 If you're thinking of making your next jet-setting destination somewhere a little closer to home, consider visiting Orlando, Florida. Visit Orlando, the city's tourism board, has organized exclusive discounts on some of their partners, including theme parks like Walt Disney World Resort and Universal Orlando Resort. You'll also receive an additional 10 percent off at checkout. To book, use the code "GIFT" on OrlandoTickets.com from Nov. 20 through Nov. 29.
10

Kimpton Hotels & Restaurants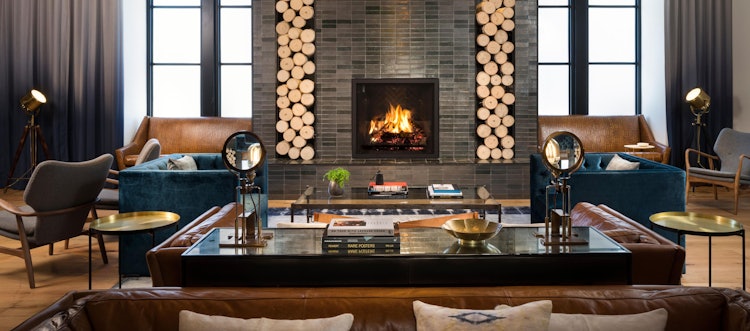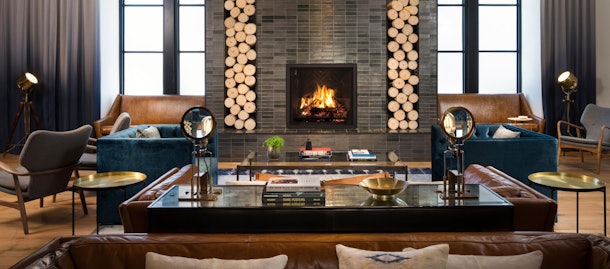 Kimpton Hotels is known for its luxurious boutique hotels conveniently located in major cities throughout the U.S. This Cyber Monday, they're offering exclusive deals for IHG Rewards members.
Club members will receive 25 percent off Kimpton's best flexible rates if booked between Nov. 19 and 30 for a stay anytime from Nov. 19, 2018 through March 31, 2019. Kimpton will also donate $5 per night to one of their charitable partners, The Trevor Project and No Kid Hungry.
11

Marigot Bay Resort And Marina — St. Lucia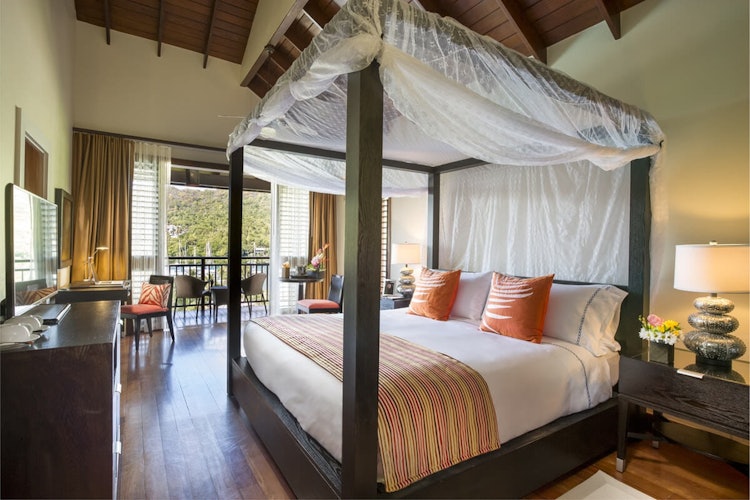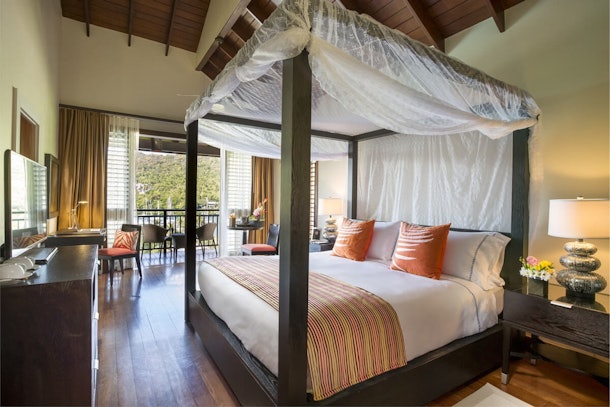 Book a relaxing Caribbean getaway at Marigot Bay Resort and Marina in St. Lucia. Watch yachts come and go via the marina, and swim in the resort's unparalleled pools. Book from Nov. 21 to 27 for a trip either Nov. 22 through Dec. 19, 2018, or Jan. 6 through June 30, 2019, for a whopping 50 percent off.
Source: Read Full Article