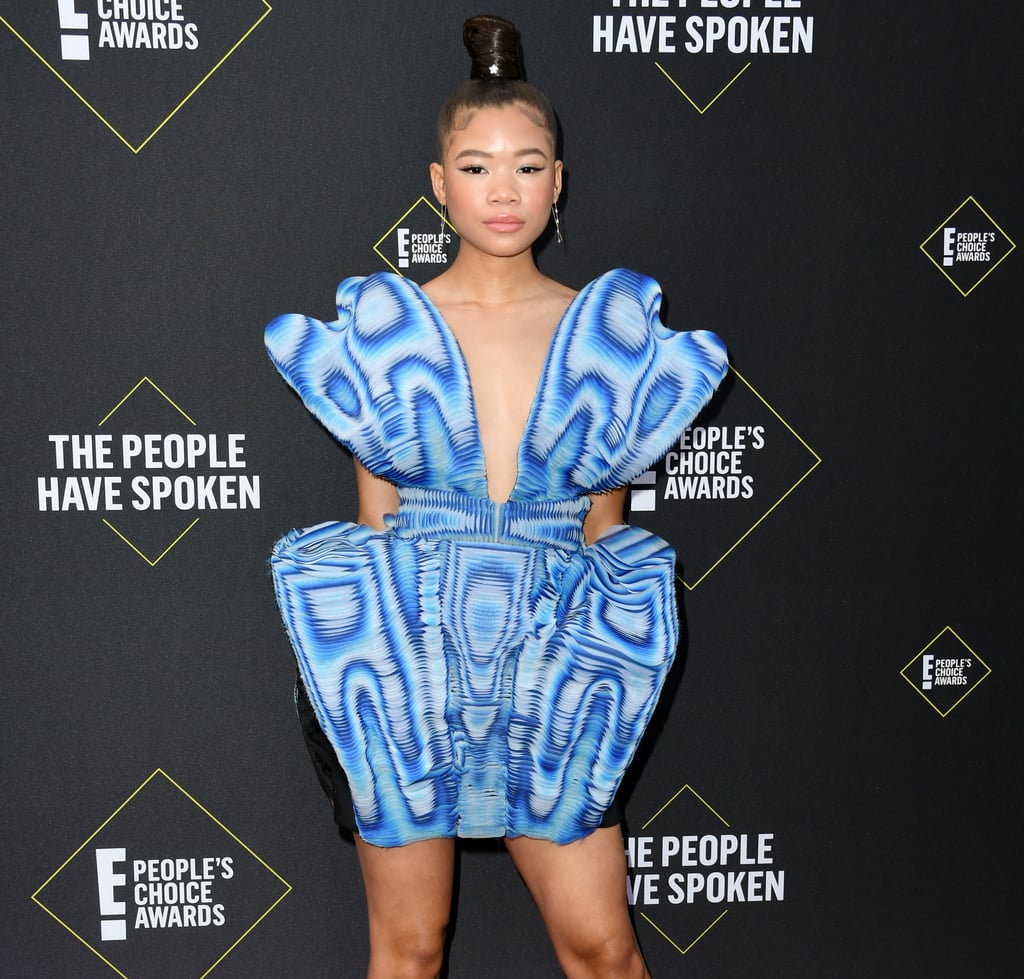 Storm Reid Feels Like a Supermodel in This Minidress, and We Don't Blame Her

Storm Reid arrived to her first-ever People's Choice Awards red carpet in an electric blue Iris van Herpen dress that made her feel like a frickin' supermodel. We have proof too, as she strutted her stuff with confidence and sass, captured by the E! camera. Storm talked about Zendaya during her television interview, calling her a "fashion icon," though we think Storm is clearly following in her footsteps. I mean, her dress doubles as a work of art.
"I've been obsessed with [Iris van Herpen's] designs for awhile now, so when we were trying to figure out what I was going to wear for this, I was like I have to wear her!" she stated. Yep, clearly Storm Reid knows a thing or two about style herself. Zoom in close, and you'll spot the tiny crystals in Storm's tall bun, her Sophia Webster shoes, and the incredible pleating in her avant-garde minidress, which is already one of our favorite looks of the night.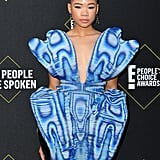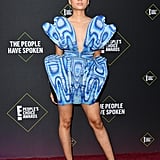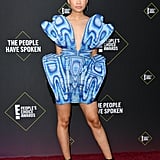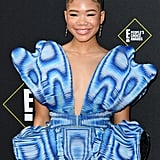 Source: Read Full Article