Happy Election Day, HYPEBEAST footwear family. Today is Tuesday, November 3, Election Day in the USA. If you're reading this and live in the US, we're assuming you've already voted. If not, Vote.org can help you find your polling place. After you make sure that your ballot has been cast you can look ahead to a unique week of footwear drops, full of collaborations from New Balance, adidas and Reebok, plus the bringback of a classic Nike style. However, before we dive into a dozen of this week's best drops, let's be sure to take a look back at what went down over the last seven days first.
Leading things off, Staple Design founder Jeff Staple was the latest guest on Sole Mates. Staple discussed his love of the Air Jordan 3, deep-diving into how it impacted his childhood and how it still inspires him today. Staple also teamed with the Shoe Surgeon for a custom Nike SB Dunk Low "Just Vote," encouraging sneakerheads to hit the polls on Election Day.
Staple and the Surgeon's style was far from the only piece of Dunk chatter this week. Footwear News dubbed the Dunk 2020's "Shoe of the Year," and Concepts officially announced its latest Dunk collaboration, the holiday-themed SB Dunk High "TurDUNKen." We were also given a detailed look at the SB Dunk Low "Chinese New Year," peeped official images of the atmos-inspired SB Dunk Low "Elephant" and saw a release date for Nike Sportswear's Dunk High "Pure Platinum."
On the business front, there were two lawsuits — one ongoing and one fresh. The Warren Lotas vs Nike saga rolled right along, with the designer announcing customers who pre-ordered one of his cancelled "homage" SB Dunks would instead be able to receive an original silhouette dubbed the Reaper. Elsewhere, Vision Street Wear's parent company Authentic Brands Group brought suit against New Balance and Jaden Smith for the Vision Racer, claiming that the two were trying to mislead consumers with the shoe's name. Crocs also saw a windfall from the increased attention provided by its celebrity endorsements, announcing its revenue had risen 15.7%.
Jordan Brand had multiple newsworthy moments as well, with a first look at the Trophy Room x Air Jordan 1, official images of the Air Jordan 6 "Singles' Day" and an appearance from Burberry.erry, who thrashed a pair of the Off-White™ x Air Jordan 5 "Sail" in his latest video clip.
Rounding things off were official release dates for two sacai x Nike Vaporwaffle colorways, special Kamala Harris Converse Chuck Taylors and a glimpse at the Nike LeBron 8 "Gym Red."
Now, it's time to dive into this week's dozen best drops. Please note that any shoes listed below may be pushed back due to the continued effects of the coronavirus, and head over to HBX to check out other new footwear styles.
The Mandalorian x adidas Originals Collection
1 of 9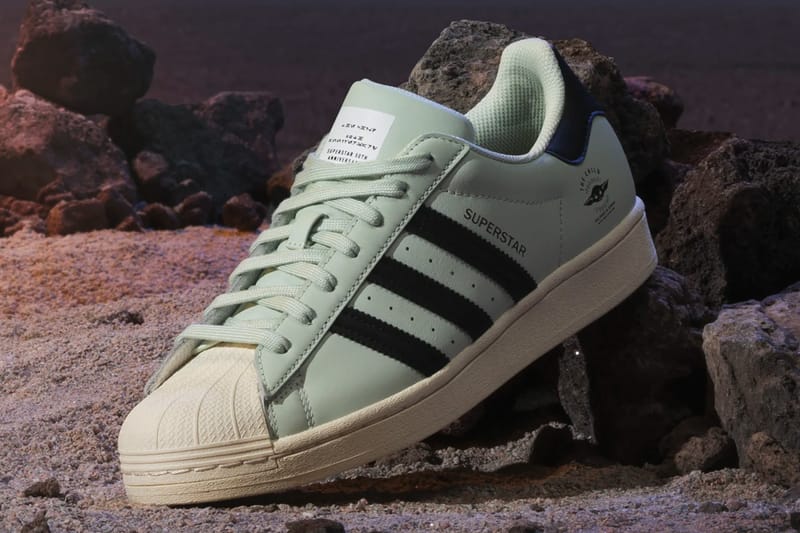 Adidas2 of 9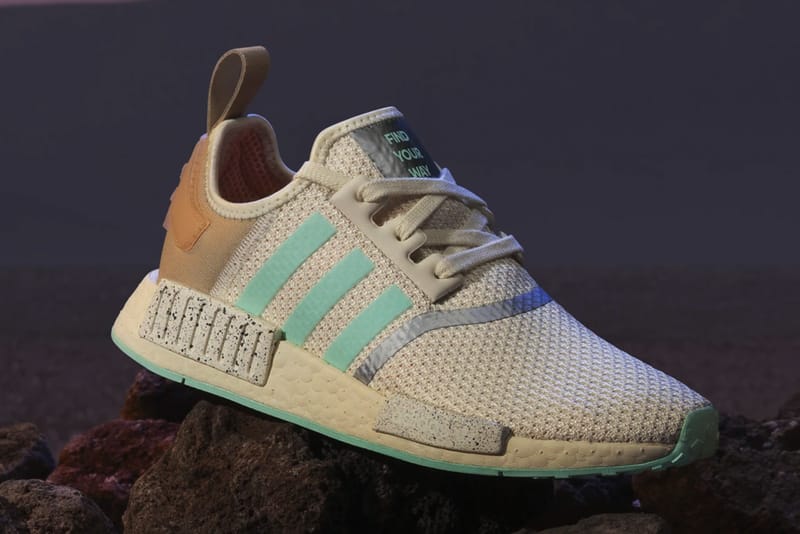 Adidas3 of 9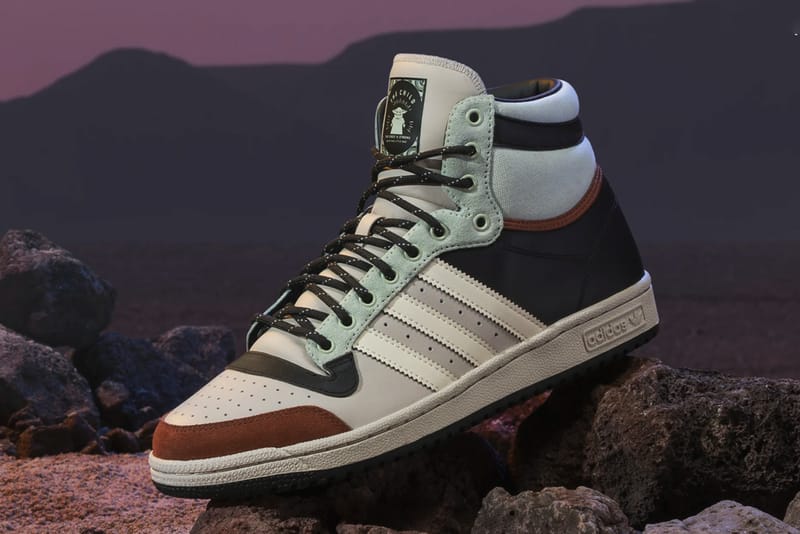 Adidas4 of 9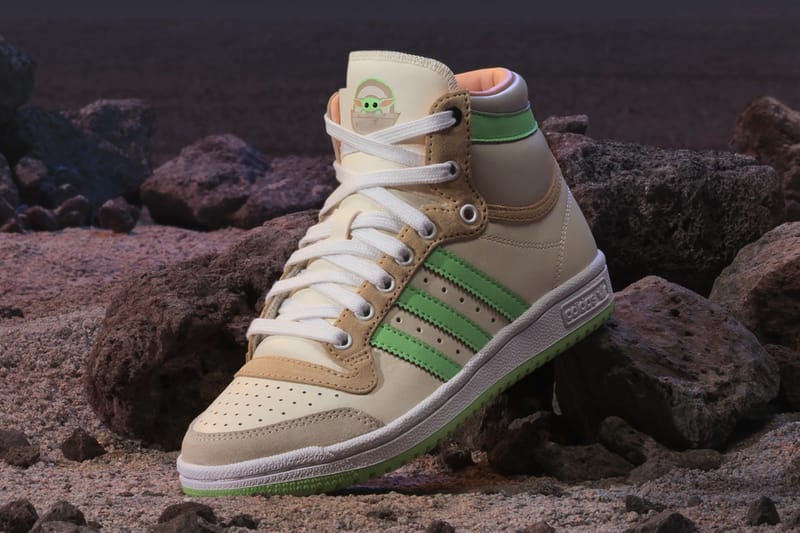 Adidas5 of 9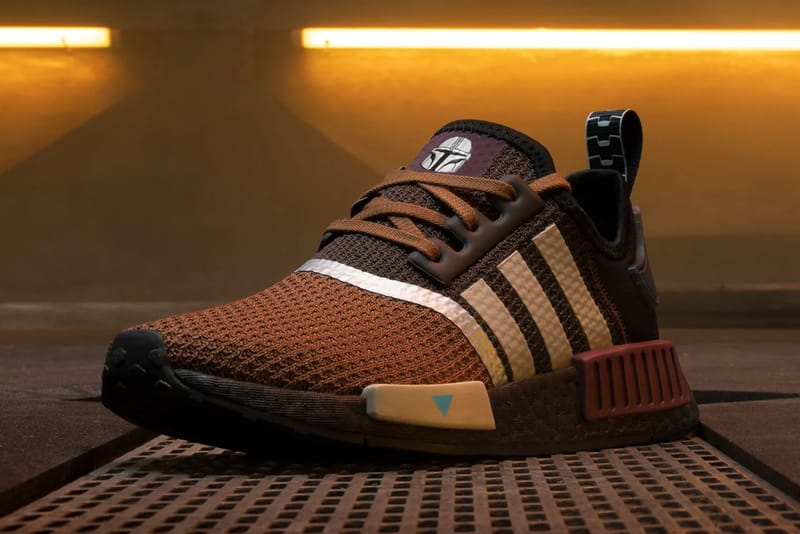 Adidas6 of 9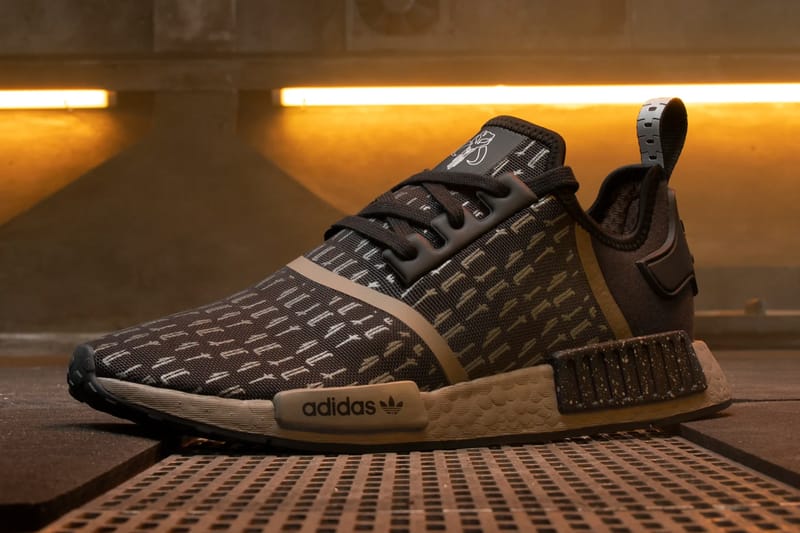 Adidas7 of 9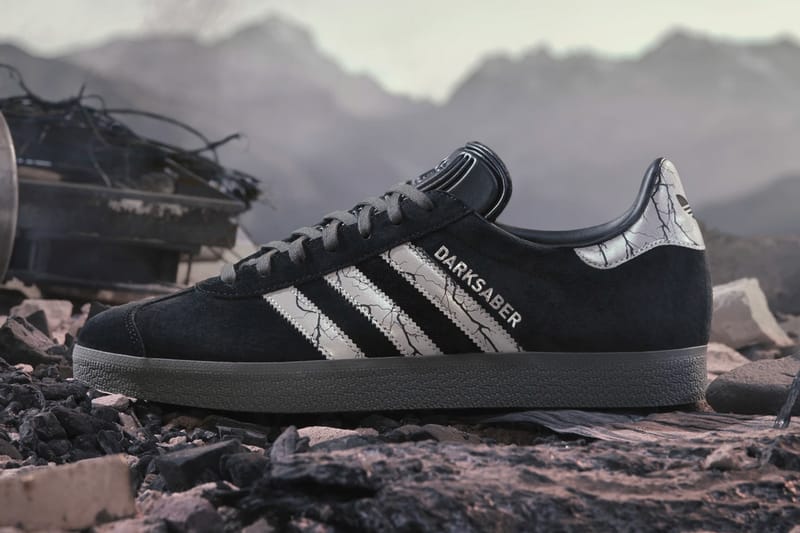 Adidas8 of 9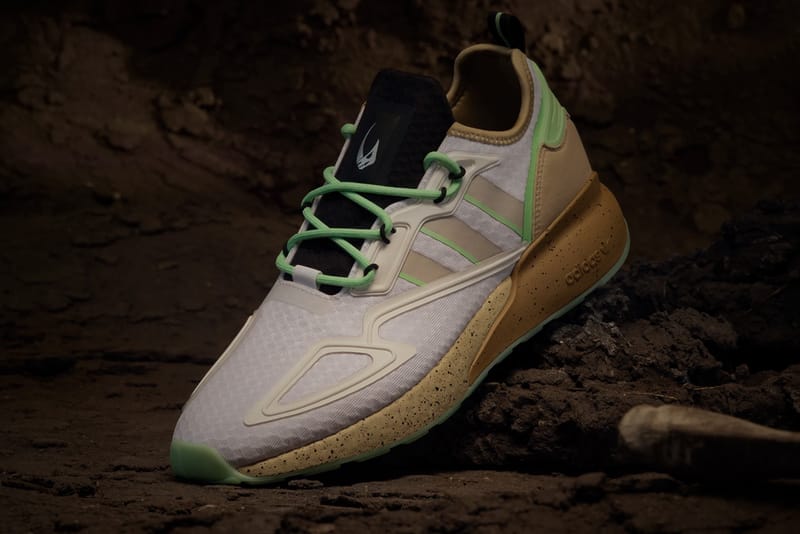 Adidas9 of 9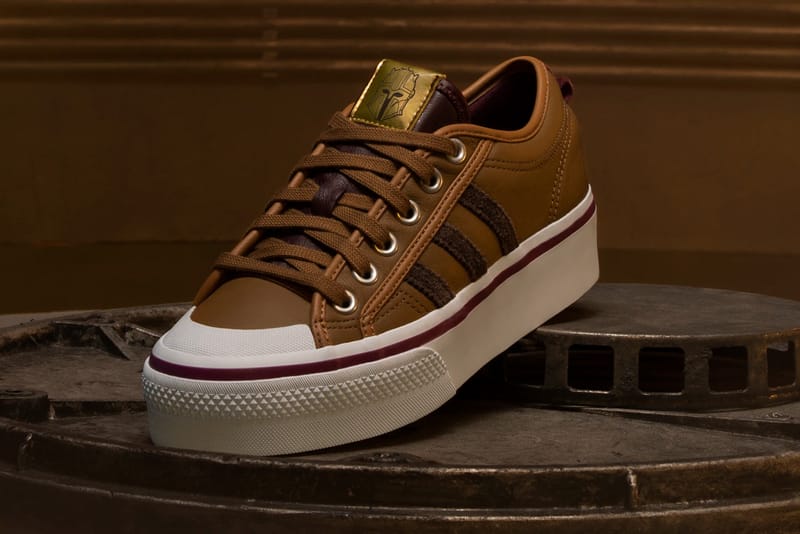 Adidas
Release Date: November 4
Release Price: $70-$150 USD
Where to Buy: adidas
Why You Should Cop: Disney's beloved Star Wars spinoff The Mandalorian is back for a second season, and adidas Originals is celebrating with a nine-shoe collection. Made up of Superstars, NMD R1s, Top Ten Highs, Gazelles and Nizzas that acknowledge everything from The Child to the fearsome Darksaber, it's the Trefoil's latest deep dive into the Star Wars universe.
adidas Ultra4D "Core White/Footwear White"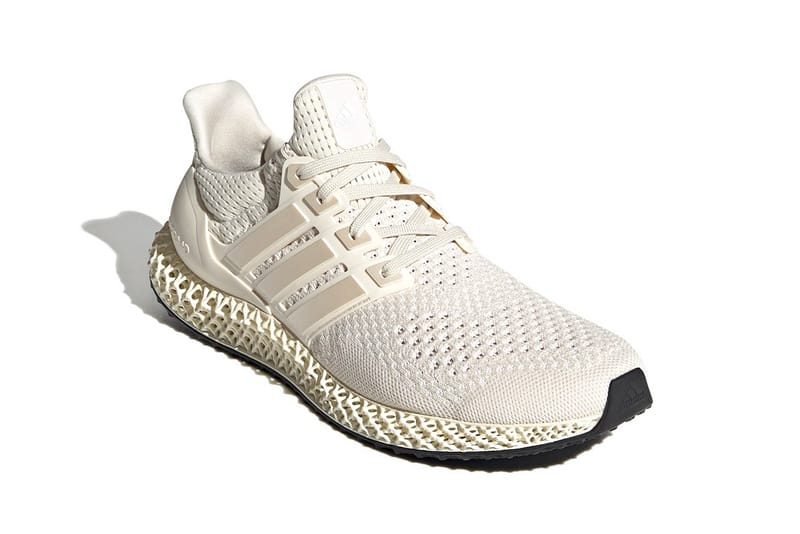 Hanon
Release Date: November 4
Release Price: £180 GBP (approx. $233 USD).
Where to Buy: Hanon
Why You Should Cop: Taking the top half of a beloved UltraBOOST 1.0 colorway and mixing it with a new-jack 4D midsole, the adidas Ultra4D "Core White/Footwear White" is an appealing, familiar-yet-futuristic fusion of two different Trefoil innovations. Plus, its relatively accessable price point make it easier to get into than several past models.
Juun. J x Reebok Pump Court Collection
1 of 4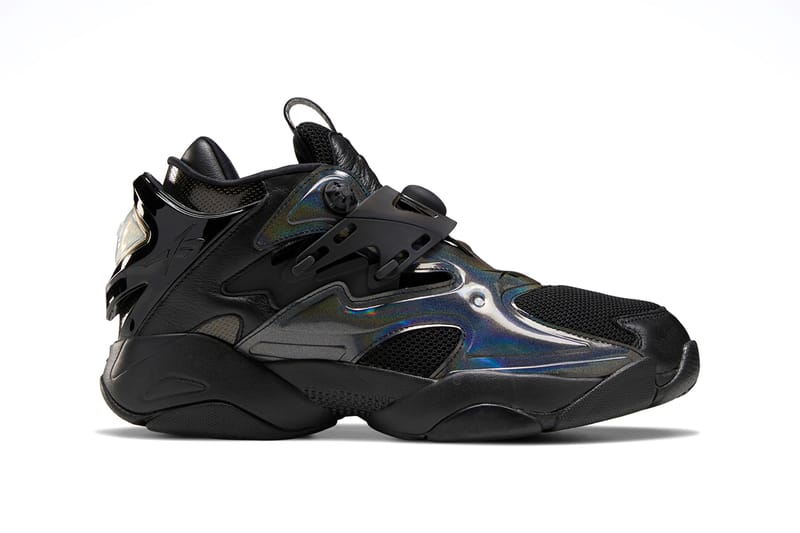 Reebok2 of 4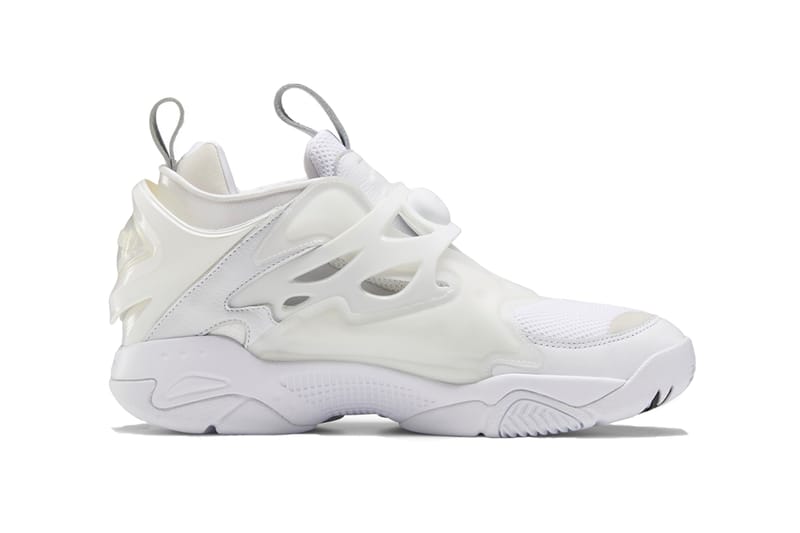 Reebok3 of 4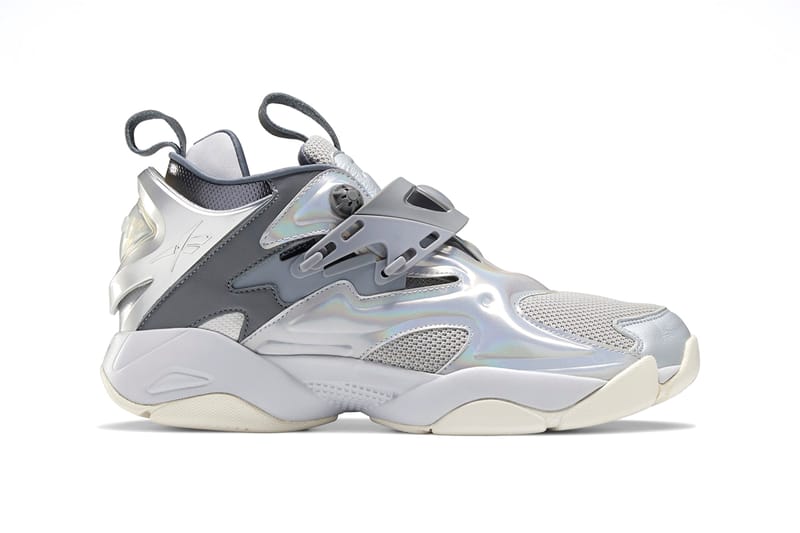 Reebok4 of 4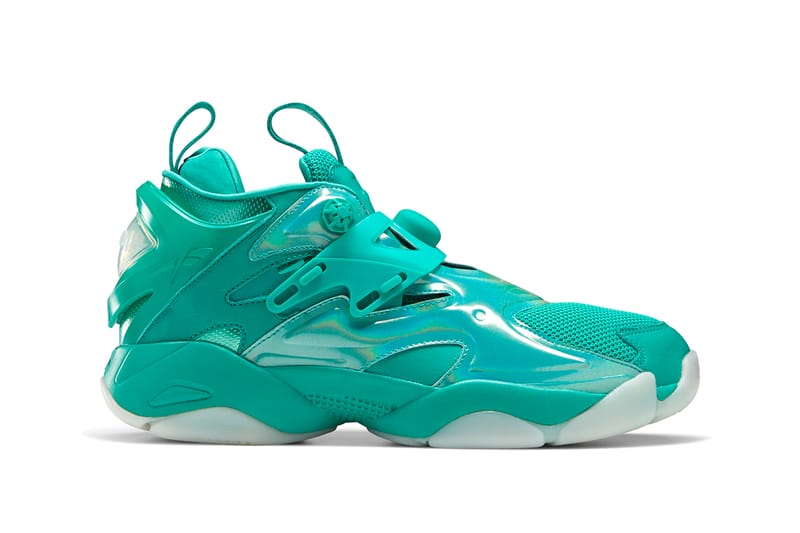 Reebok
Release Date: November 5
Release Price: $280 USD
Where to Buy: Reebok
Why You Should Cop: First premiered via Junn. J's fetish-inspired, leather-heavy FW20 runway at Paris Fashion Week, the Korean designer's Reebok Pump Court collection is now set to release in four glossy styles. Ranging from rich black to stark white and refreshing aqua, the collection takes an infamous prototype Pump and inflates its style into the high fashion realm.
Shoe Palace x New Balance 997S "Great White" Pack
1 of 3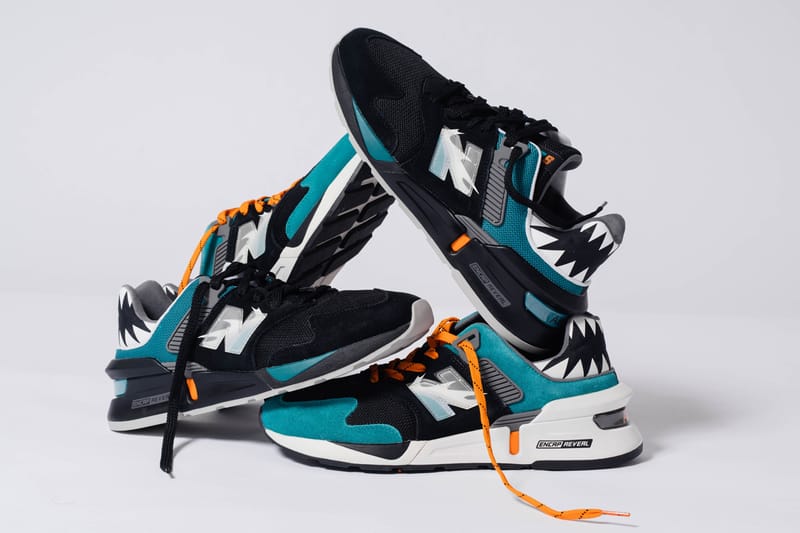 Shoe Palace2 of 3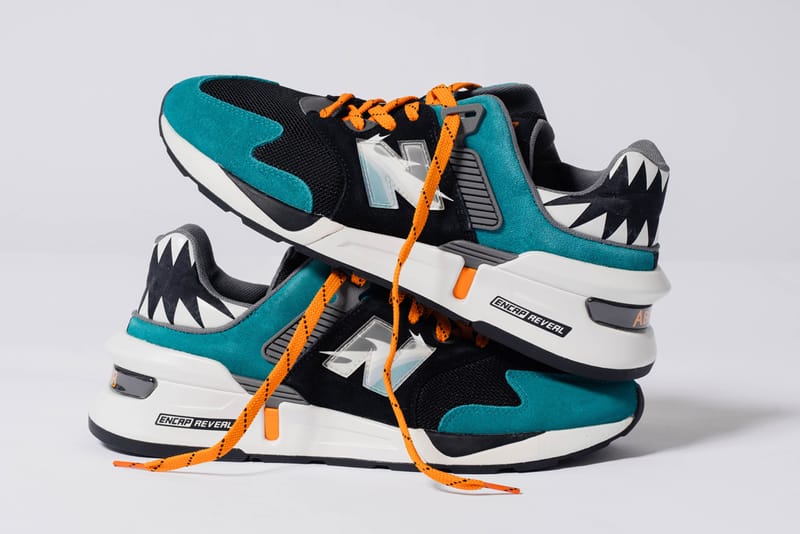 Shoe Palace3 of 3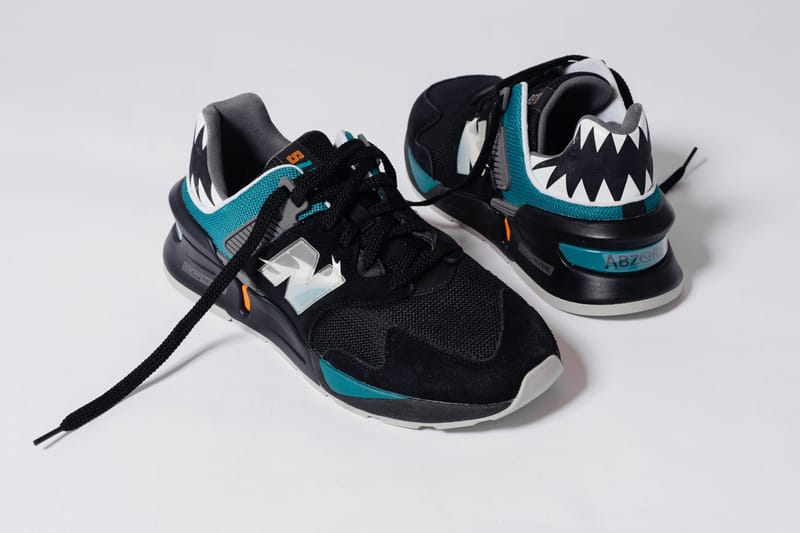 Shoe Palace
Release Date: November 5
Release Price: TBC
Where to Buy: Shoe Palace
Why You Should Cop: Inspired by the ocean's apex predator, Shoe Palace and New Balance's 997S "Great White" pack provides high seas style and toothy heel detailing. Although the shark inspiration is instantly apparent, the backstory is rich: off the coast of Northern California — where Shoe Palace was founded — sits the "Red Triangle" area, a stretch of ocean that's known for the highest amount of shark attacks in the world. Thankfully, unlike the sharks they're inspired by, these NBs won't bite.
University of Miami x adidas ZX 5000
1 of 3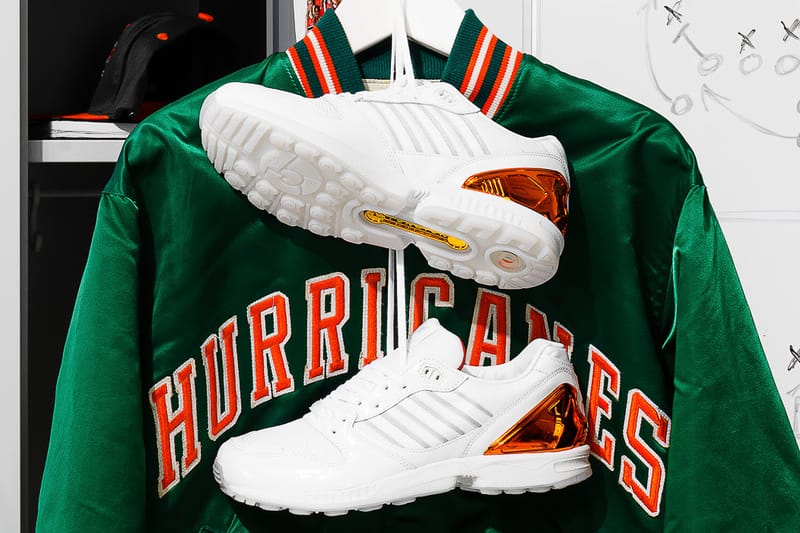 Overkill2 of 3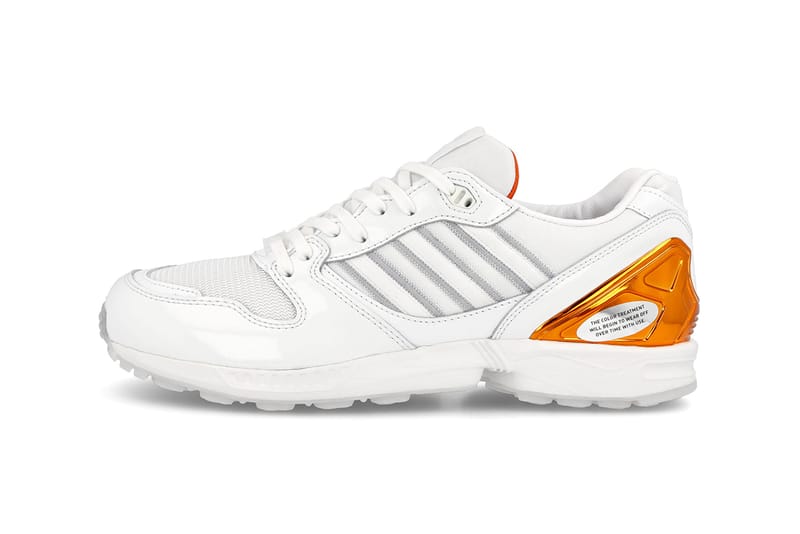 Overkill3 of 3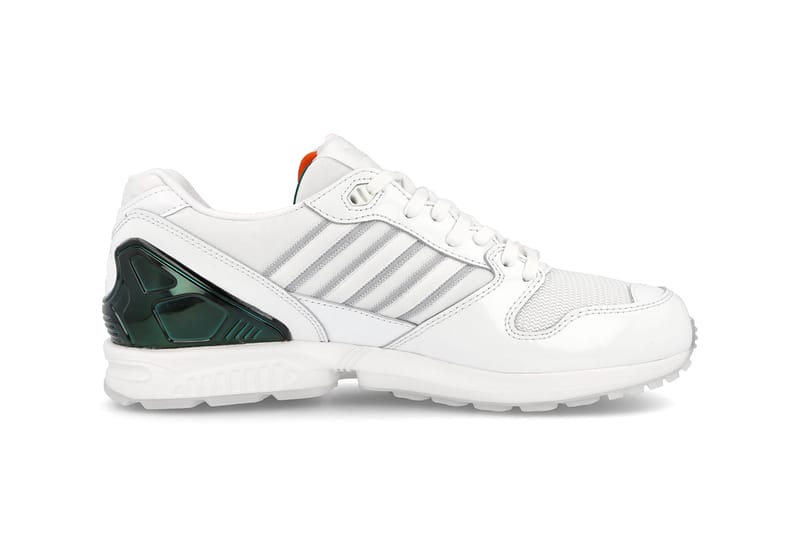 Overkill
Release Date: November 6
Release Price: $140 USD
Where to Buy: adidas and Overkill
Why You Should Cop: The latest from adidas' A-ZX efforts, the University of Miami's take on the classic ZX 5000 is centered around chromed-out heel tabs that use a Hurricanes color scheme in compelling fashion, with forest green on one side and bright orange on the other. The rest of the shoe is built of white leather, providing a premium look with just enough sport-geared flair.
BBCICECREAM x Reebok Question Low "Running Dog" Collection
1 of 4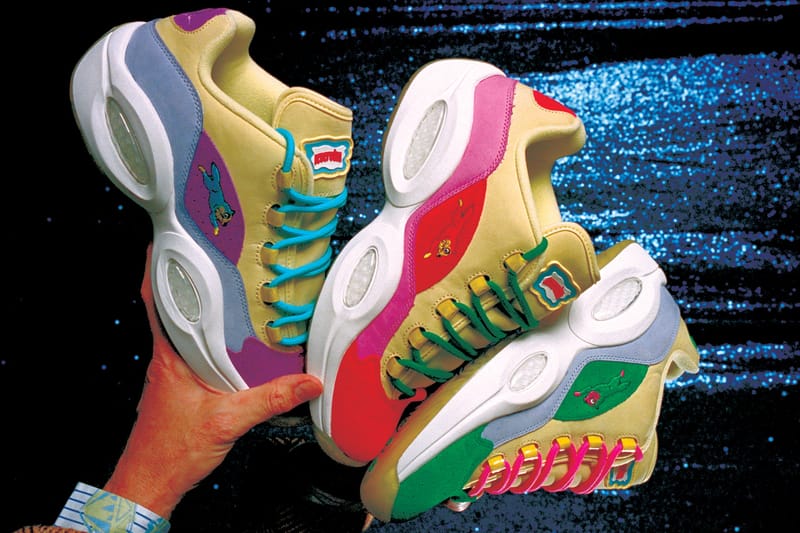 Reebok2 of 4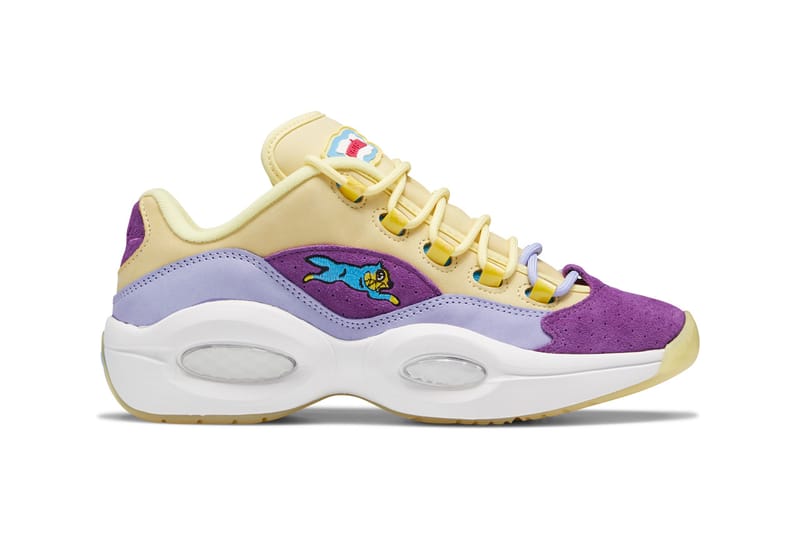 Reebok3 of 4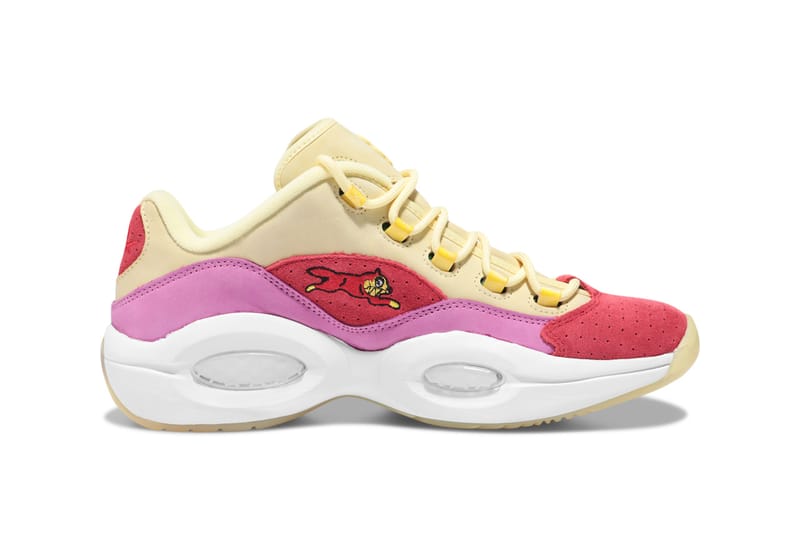 Reebok4 of 4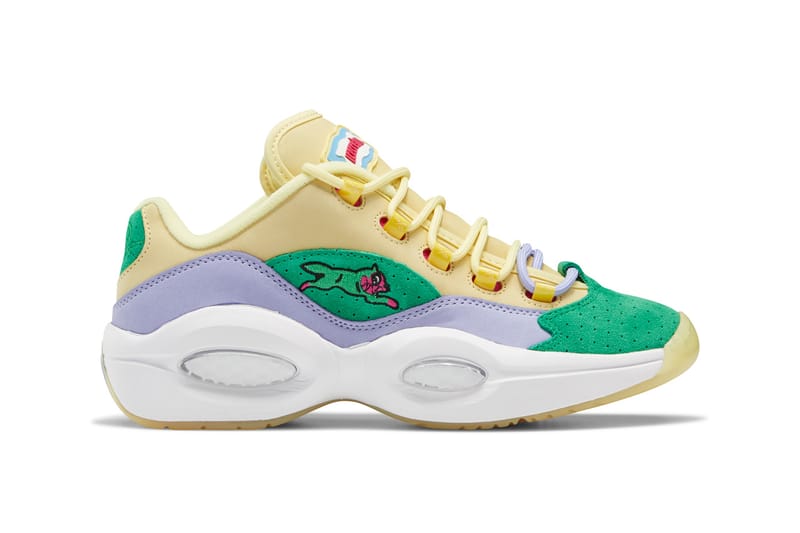 Reebok
Release Date: November 6
Release Price: $130 USD
Where to Buy: BBCICECREAM
Why You Should Cop: After BBCICECREAM and Reebok revived the classic "Name Plate" and "Beepers & Butts" prints on the Question Low, the two are looking to the "Running Dog" for their second go-around with the Question Low, marking the first time the grinning canine graphic has ever appeared on an ICECREAM sneaker. Purple, red and green-accented pairs are all set to release, with the first dropping globally, the second serving as an Asia exclusive and the third arriving to Europe and the US. This week's launch is a BBCICECREAM exclusive, and a global drop is scheduled for next week.
Jaden Smith x New Balance Vision Racer "Yellow"
1 of 3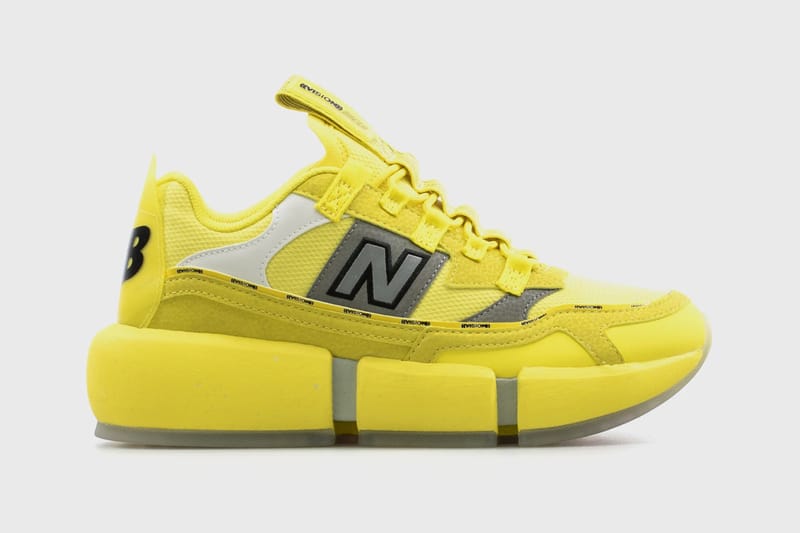 Nice Kicks2 of 3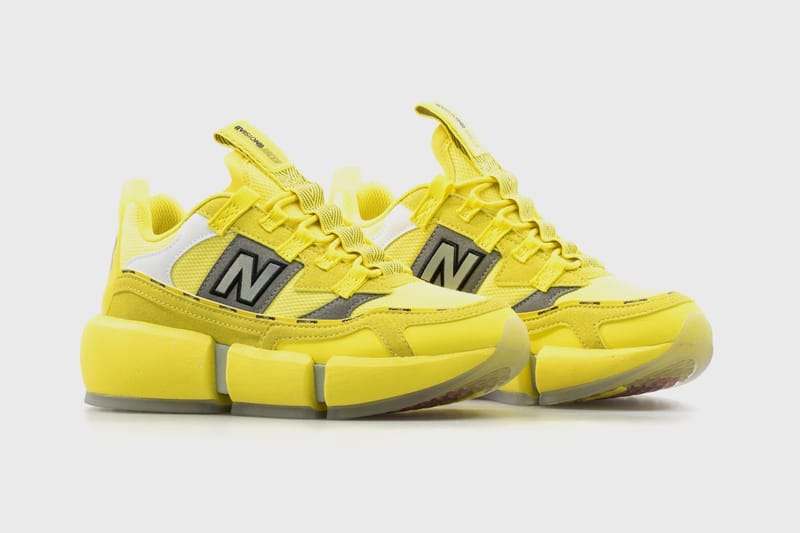 Nice Kicks3 of 3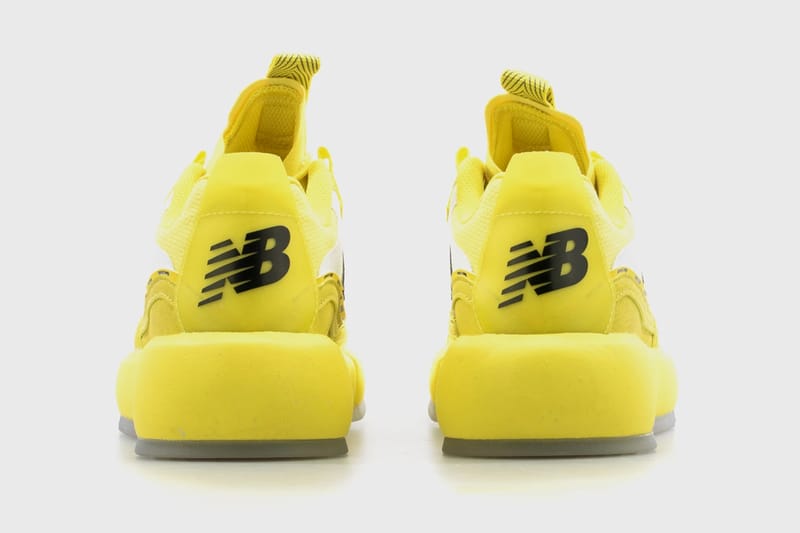 Nice Kicks
Release Date: November 6
Release Price: $150 USD
Where to Buy: HBX and Nice Kicks
Why You Should Cop: Litigation from Vision Street Wear notwithstanding, Jaden Smith and New Balance are pressing onwards with a bold, lemony Vision Racer. Sustainably constructed and featuring hi-vis taping plus a a signature chunky midsole, these flamboyant sneakers are sure to find favor with Jaden's legions of fans.
Reebok Question Mid "Gridiron"
1 of 3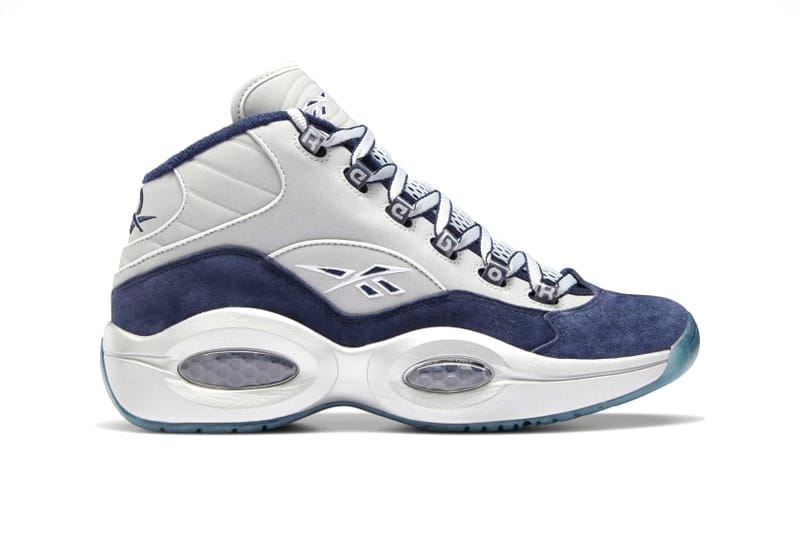 Reebok2 of 3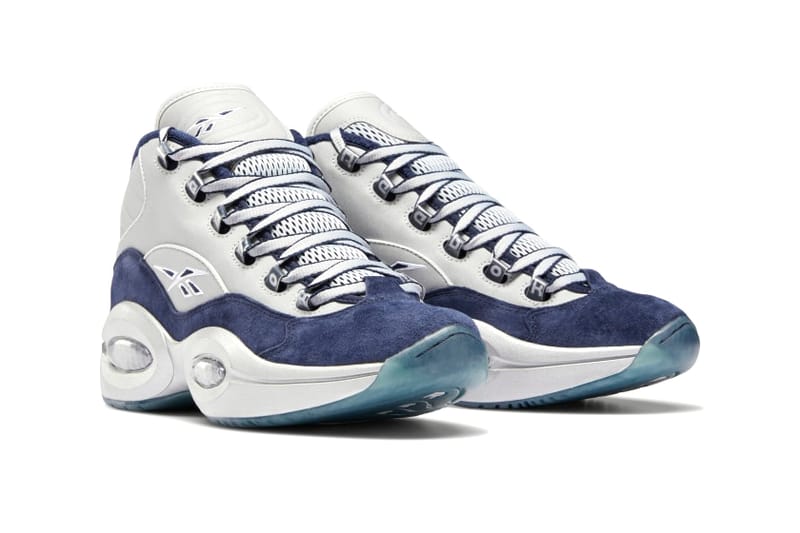 Reebok3 of 3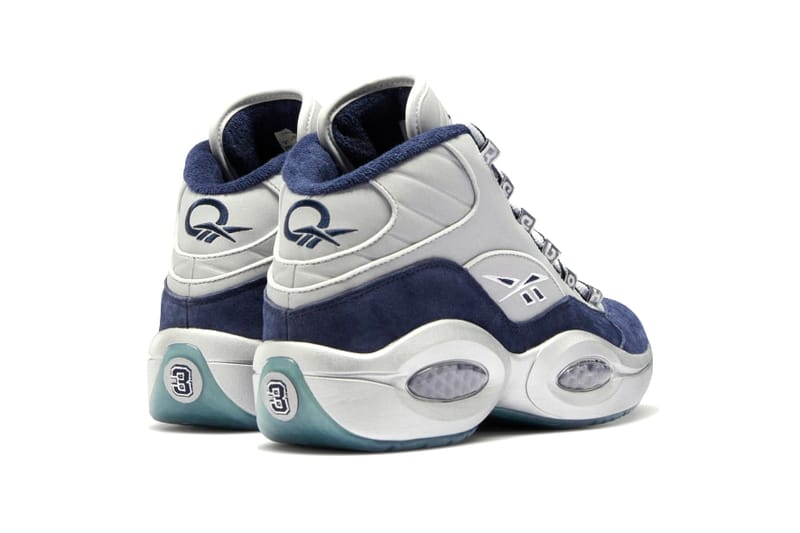 Reebok
Release Date: November 6
Release Price: $140 USD
Where to Buy: Reebok and Foot Locker
Why You Should Cop: Any Allen Iverson fan worth their salt knows that the Answer was an extremely talented football player in high school, and may well have had a shot at an NFL career. Although Iverson is a true-blue Philly legend, he's a lifelong Dallas Cowboys fan, and the Question Mid "Gridiron" pays homage to his love of America's Team. Dressed in a Cowboys color scheme and even featuring an old-school jersey tag on the football field-patterned insole, the shoe is a dual-pronged nod to the Answer's gridiron talent and the 'Boys, a compelling mix that will nevertheless be like oil and water to any Philly rooters.
Pharrell x adidas NMD Hu "Yellow"
1 of 3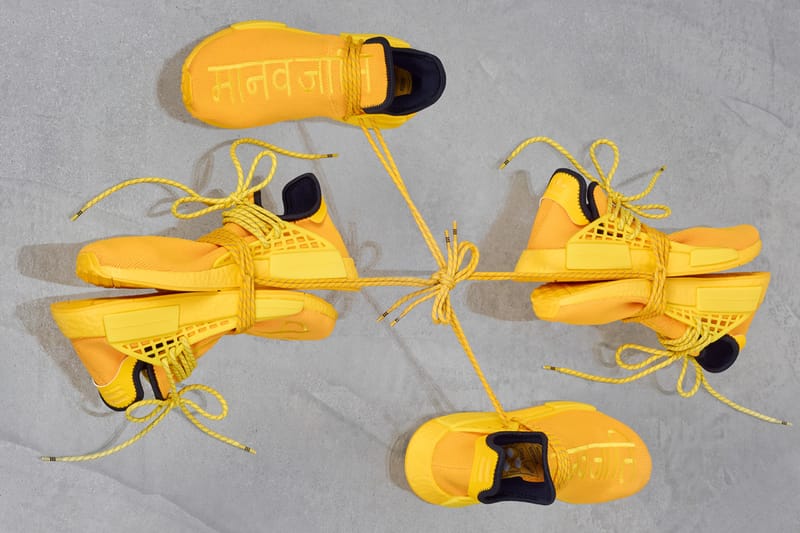 Adidas2 of 3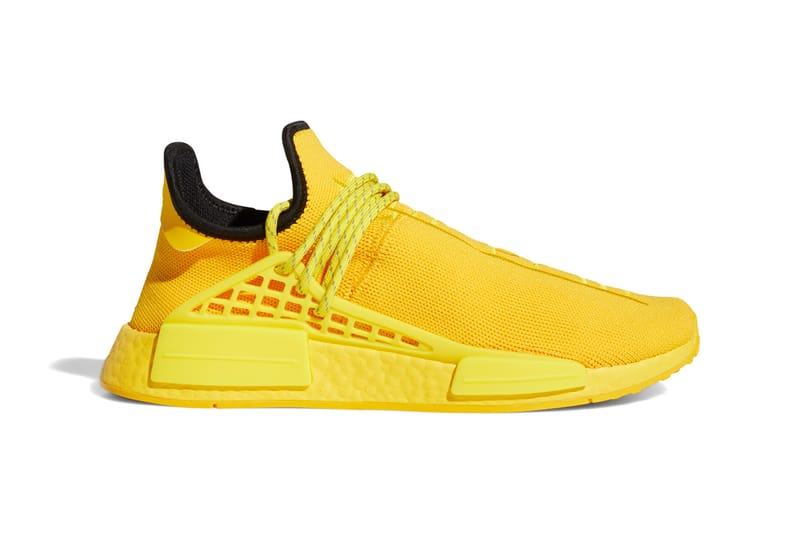 Adidas3 of 3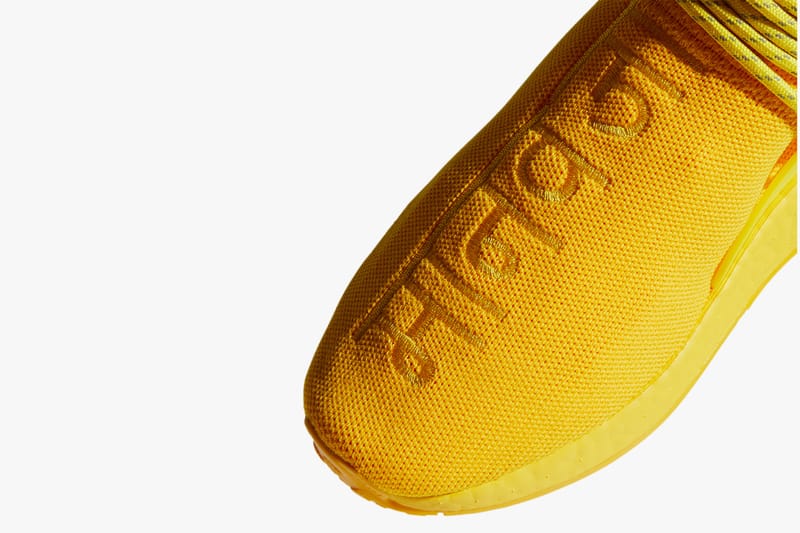 Adidas
Release Date: November 7
Release Price: $220 USD
Where to Buy: adidas
Why You Should Cop: Pharrell and adidas Originals latest offering from the Human Race line? A vivid NMD Hu. The second of two all-yellow (no Coldplay) kicks this week, the sleek sneaker boasts a monochromatic mesh build and tonal Hindi text running from collar to toe that translates to "Human Race" in English.
Packer x Reebok Trinity Premier Collection
1 of 5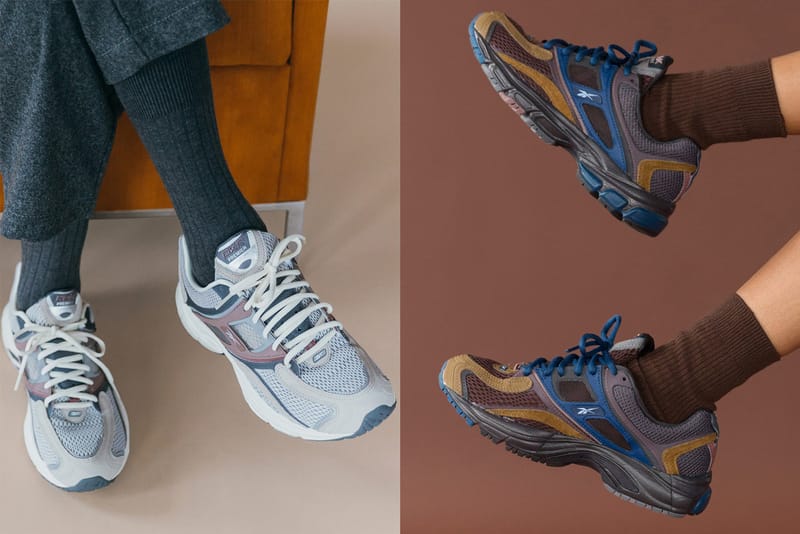 Reebok2 of 5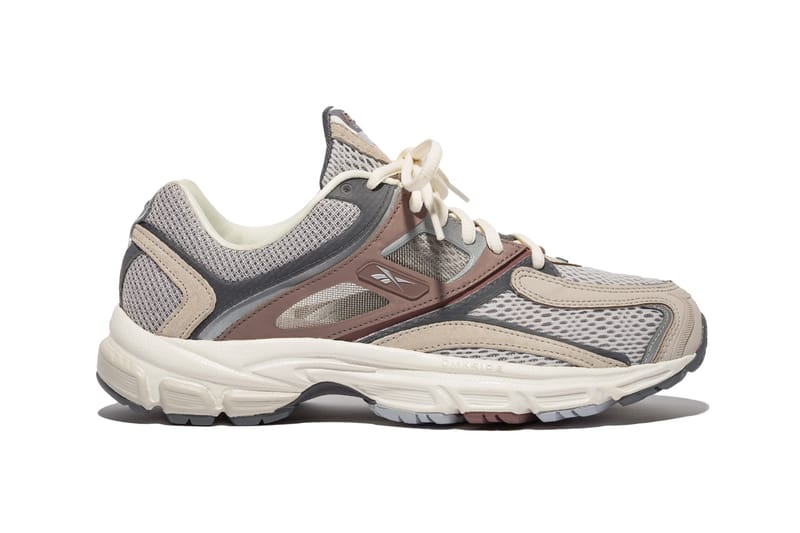 Reebok3 of 5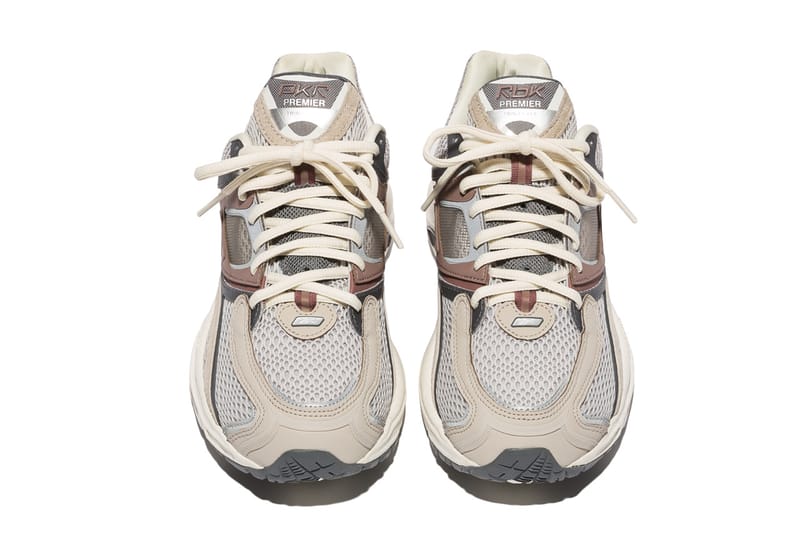 Reebok4 of 5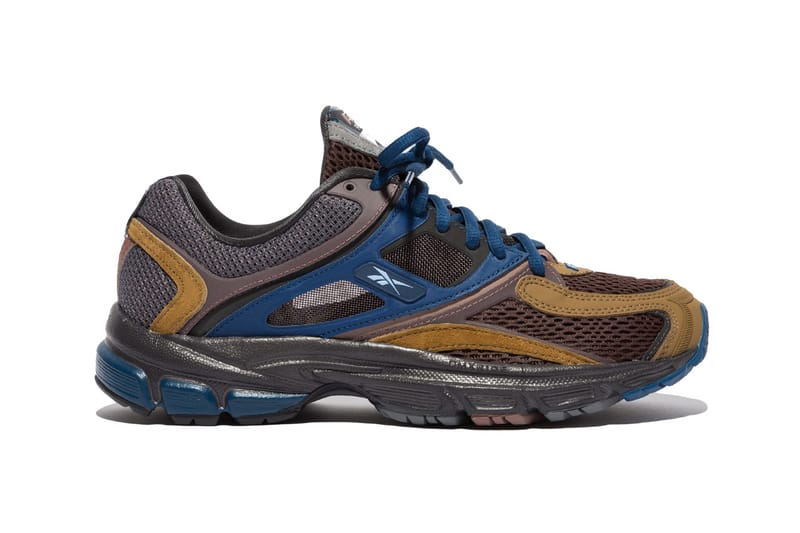 Reebok5 of 5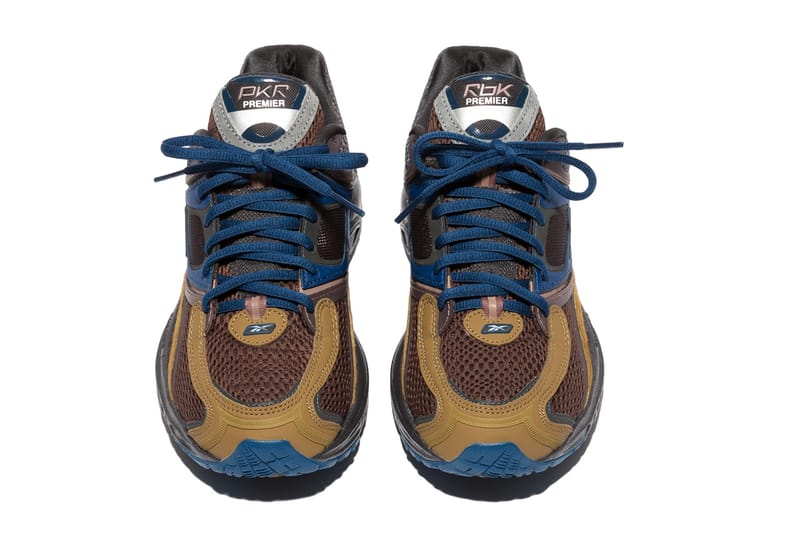 Reebok
Release Date: November 7
Release Price: $120 USD
Where to Buy: Reebok
Why You Should Cop: Packer and Reebok have a long-running collaborative relationship, but the two are now taking their first crack at the Trinity Modern with a two-pack of styles inspired by the tones of fall. One is light while the other is dark, but both boast a compelling construction that uses multiple types of mesh and artfully combine autumnal colors for a seasonally-appropriate look. Each saw an exclusive release at Packer last week, and is now receiving a global drop this week.
Craig Green x adidas Originals FW20 Collection
1 of 7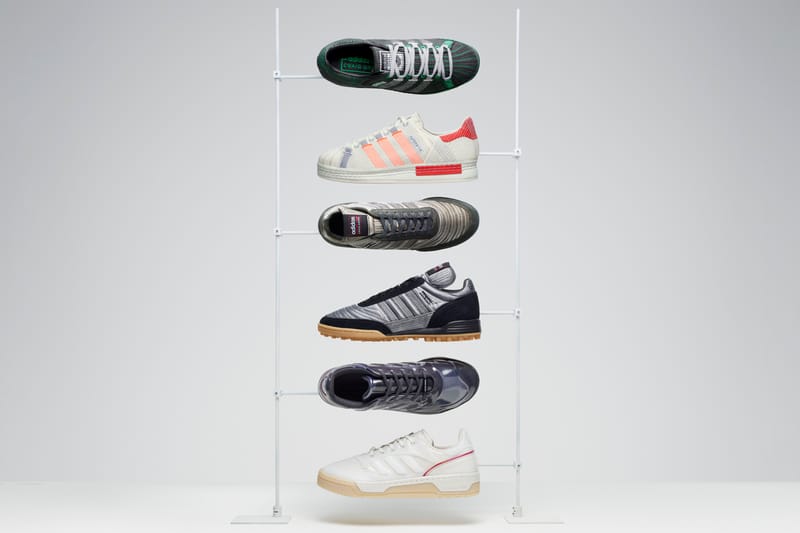 Adidas2 of 7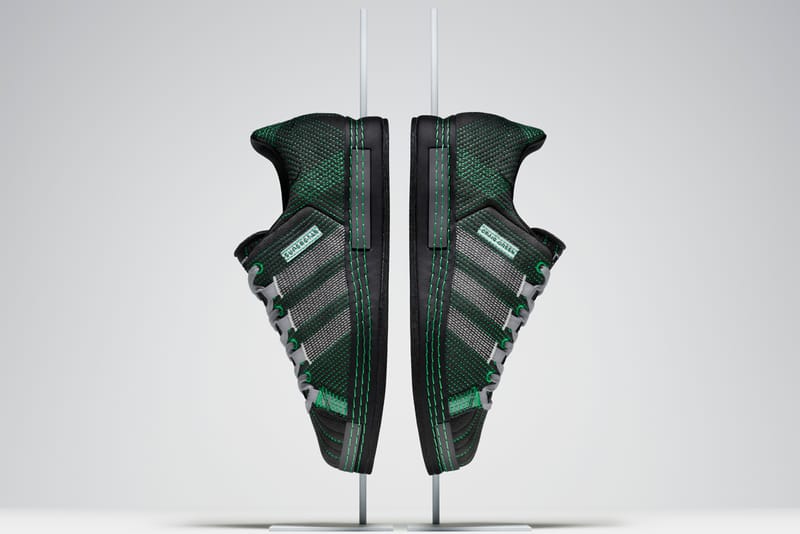 Adidas3 of 7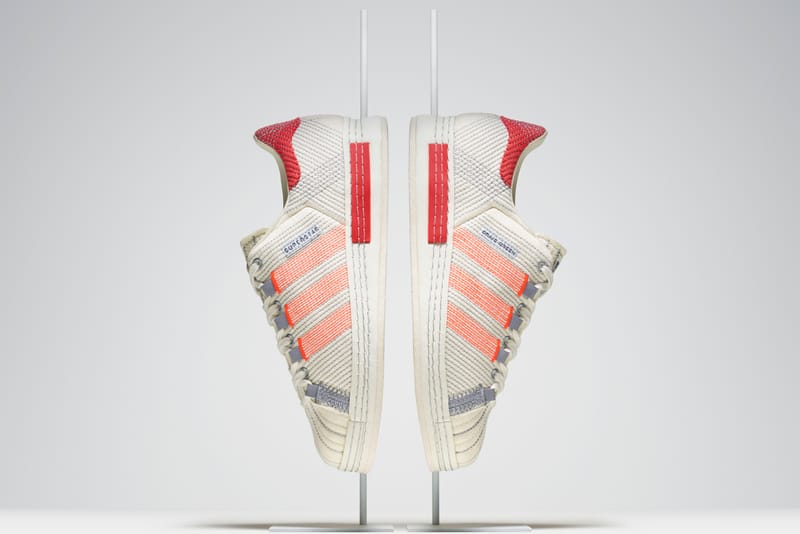 Adidas4 of 7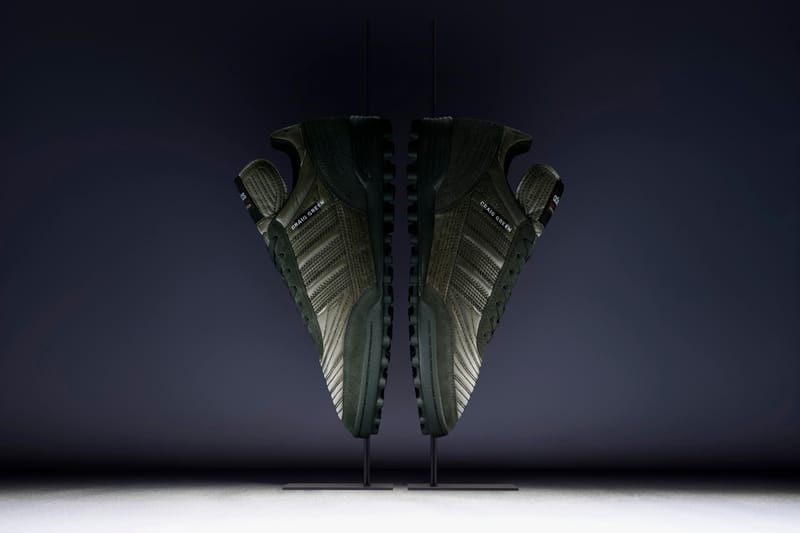 Adidas5 of 7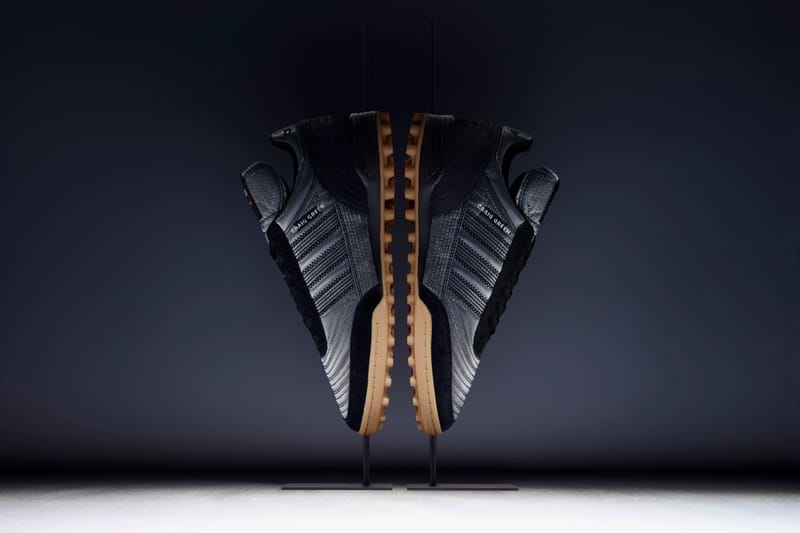 Adidas6 of 7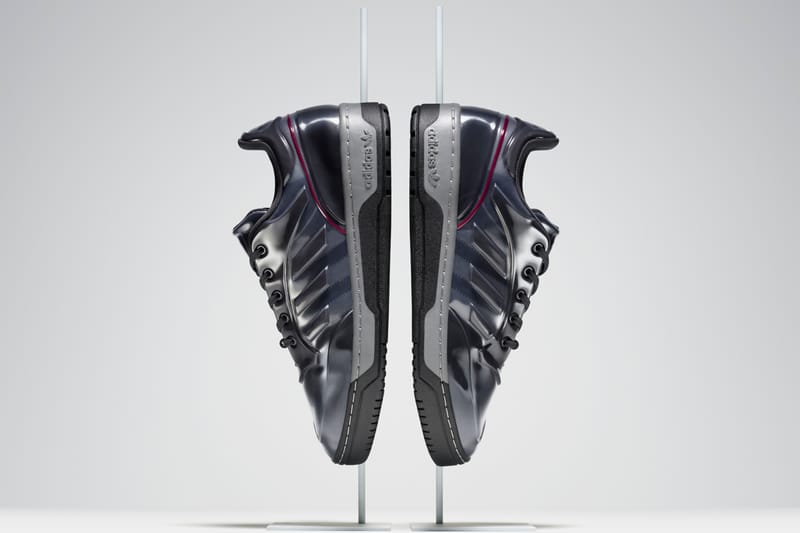 Adidas7 of 7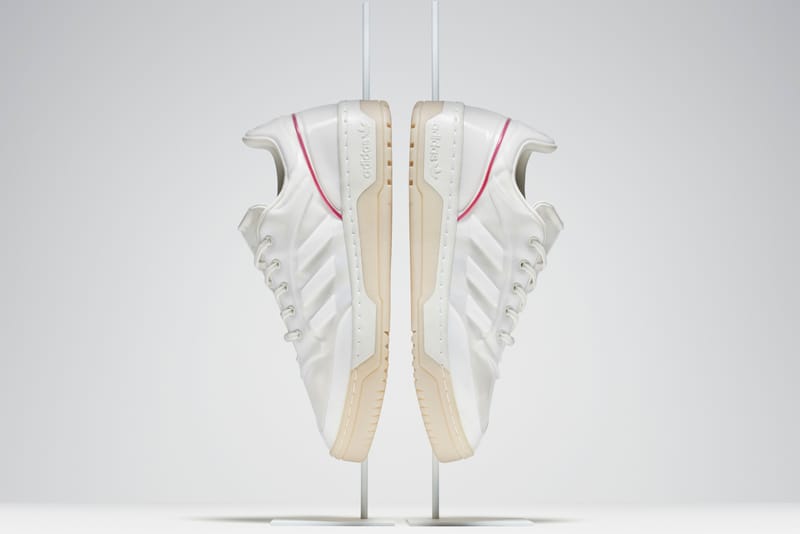 Adidas
Release Date: November 7
Release Price: $220-$250 USD
Where to Buy: adidas and HBX
Why You Should Cop: Craig Green and adidas are back again, cookin' up six more kicks: two Superstars, two Kontur IIIs, and two Rivalry Polta AKHs. Though each is divergent in color and style, all are a homage to football culture, the designer's signature motifs, and adidas' archive and boast details like Green's signature "ghost layers."
Nike Air Max 3 (Air Max 90) "Infrared"
1 of 3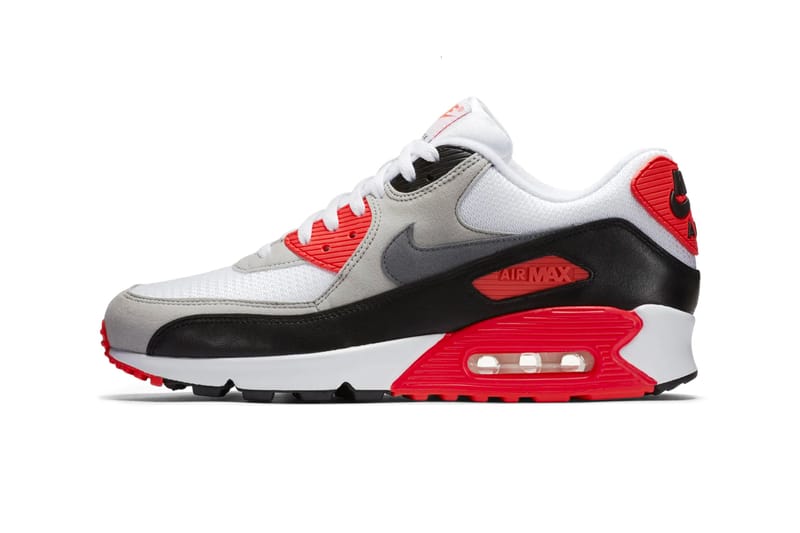 Nike2 of 3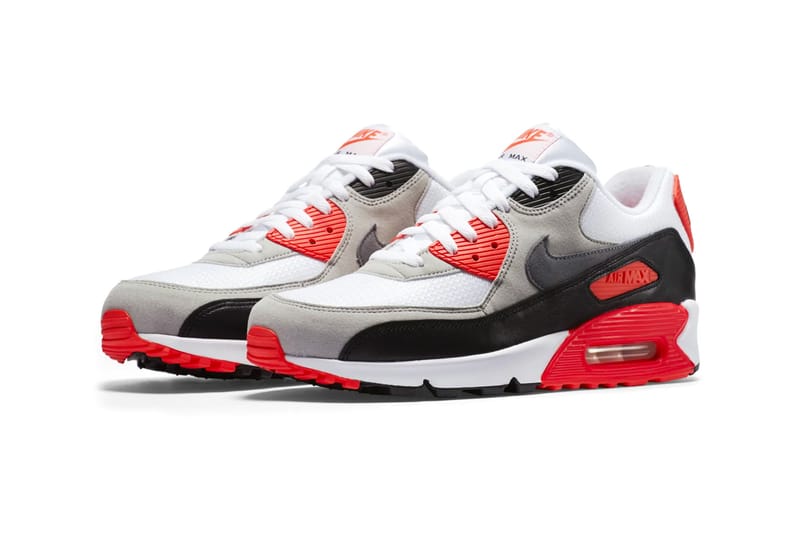 Nike3 of 3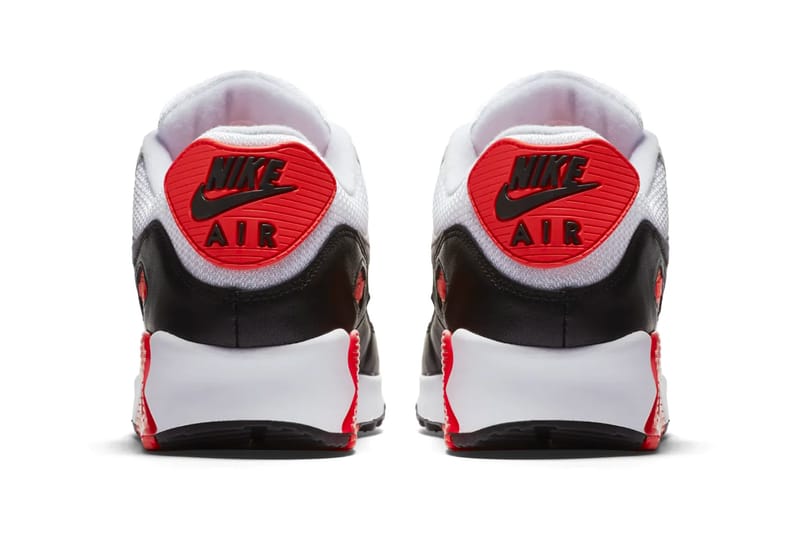 Nike
Release Date: November 9
Release Price: $150 USD
Where to Buy: Nike SNKRS and Foot Locker
Why You Should Cop: Alright, alright. Yes, we're cheating a little bit here as the Nike Air Max 3 (AKA the Air Max 90) "Infrared" technically drops next Monday. However, seeing as we publish our Sneaker Drops list on Tuesdays — and therefore couldn't put it on next week's list — we had to include it. A true-to-the original bringback of one of the most influential Air Maxes of all time, the "Infrared" is sure to delight Swoosh purists and new fans alike. It'll even be available in both mens' and kids' sizes.
Source: Read Full Article