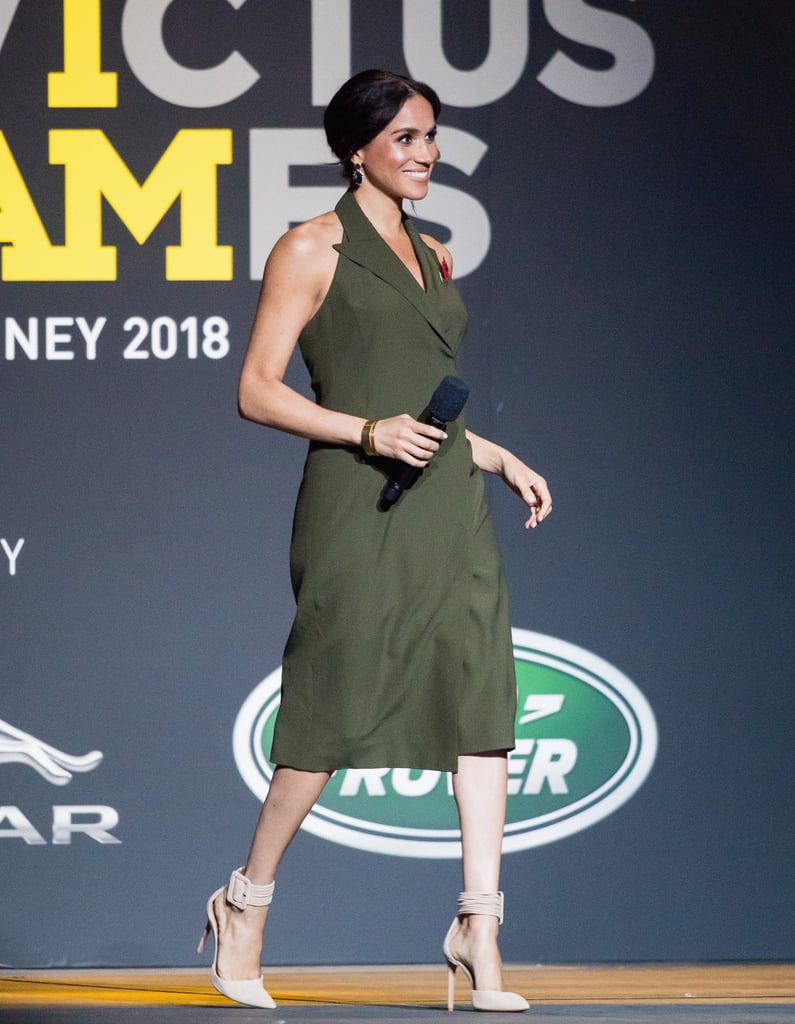 Meghan Markle's Latest Dress Begs the Question "Is This Her Power Color?"

We'd venture a guess that there's likely nothing Meghan Markle can't pull off, but that doesn't mean the Duchess of Sussex doesn't have a signature style. While on tour with Prince Harry, Meghan's selected from a number of designers, with some commonalities. Australian designer Martin Grant's been largely in rotation, as have a quite a few midi-length fit-and-flare dresses, but on the heels of her appearance at the Invictus Games closing ceremonies, we're noticing another trend: the duchess may have a thing for olive green.
Meghan slipped into an olive green halter dress by Antonio Berardi to address the crowd at the Invictus Games, while she selected an olive green striped Martin Grant dress on tour just days before. Prompted to do a little digging, we've found that she's been wearing the color since 2013, long before she joined the royal family, though she also memorably wore an olive sheath to Prince Louis's christening.
Color aside, this may be one of her boldest royal looks to date — just get a load of that back. The tuxedo-style halter dress revealed a bit more skin from behind. It's another example of Meghan taking a more casual approach to the royal dress code — and we're all for it.
Read on to see Meghan's new look from all angles, plus a look back at all the times she's shown olive green might just be her color.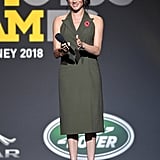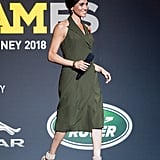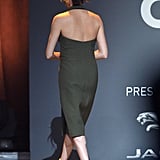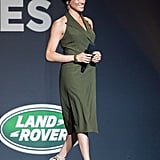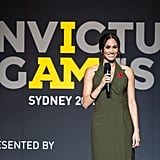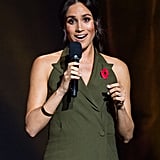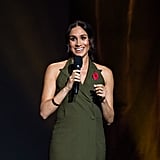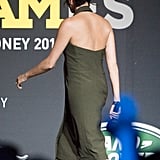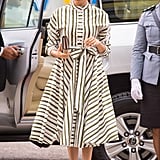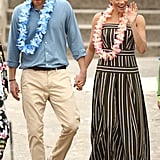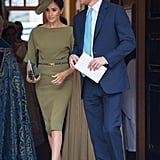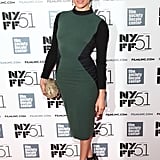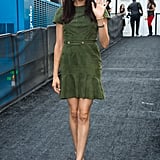 Source: Read Full Article