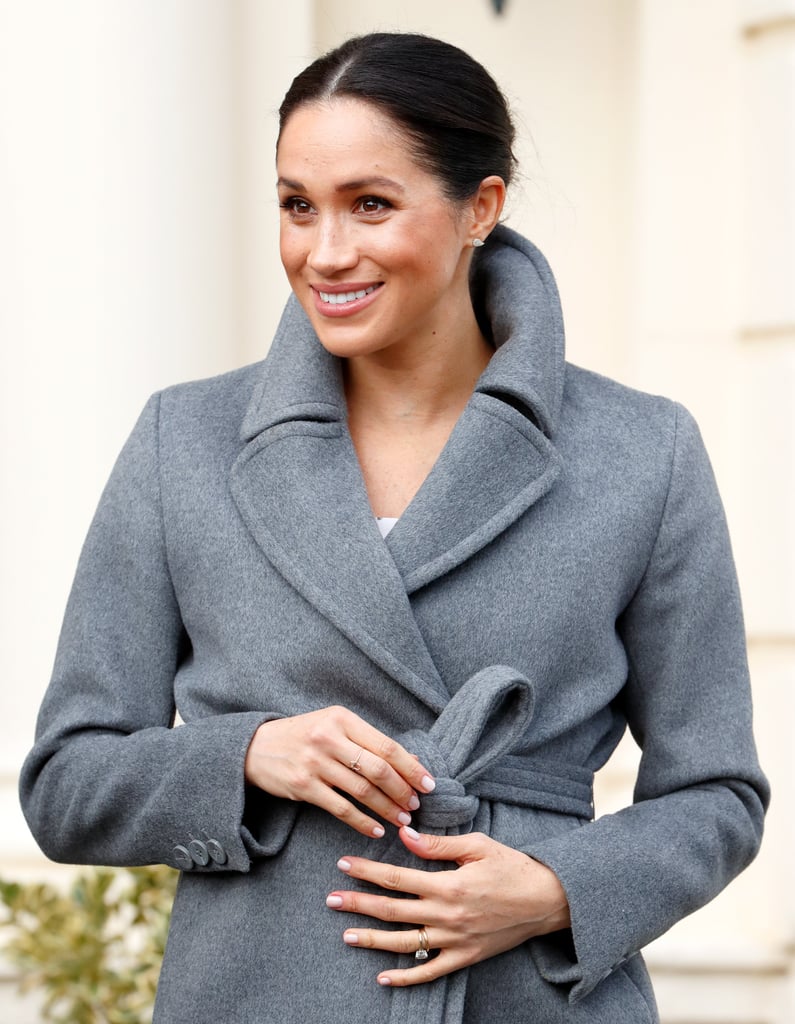 Meghan Markle Wore 1 Piece of Jewelry That's Just as Meaningful as That Engagement Ring

Ever since she officially became a royal, Meghan Markle hasn't been one to resist making a serious statement with her fashion choices, and let us not forget that she owns some pretty meaningful pieces of jewelry as well. During her solo trip to the Royal Variety Charity's Brinsworth House on Tuesday, the Duchess of Sussex stepped out wearing a $300 Hamsa ring with her floral Brock Collection dress that carries a pretty special meaning.
The Hamsa is a palm-shaped amulet that symbolizes the hand of God. It's popular in the Middle East and parts of North Africa and is normally worn to protect its owners from negativity, bringing along happiness, good fortune, and health instead. As Meghan navigates constantly being in the public eye and carrying out her royal duties — all while preparing for the birth of her first child — it seems like a no-brainer that the duchess would want to make sure that's she's surrounded by positive energy.
Meghan's Hamsa ring is a 14-karat rose gold piece with a sapphire in the middle, and it was designed by Turkish label Kismet by Milka. It's currently available on the brand's official website, if you're looking to add it to your collection. Read ahead to see a few more close-up photos of the ring.
Source: Read Full Article