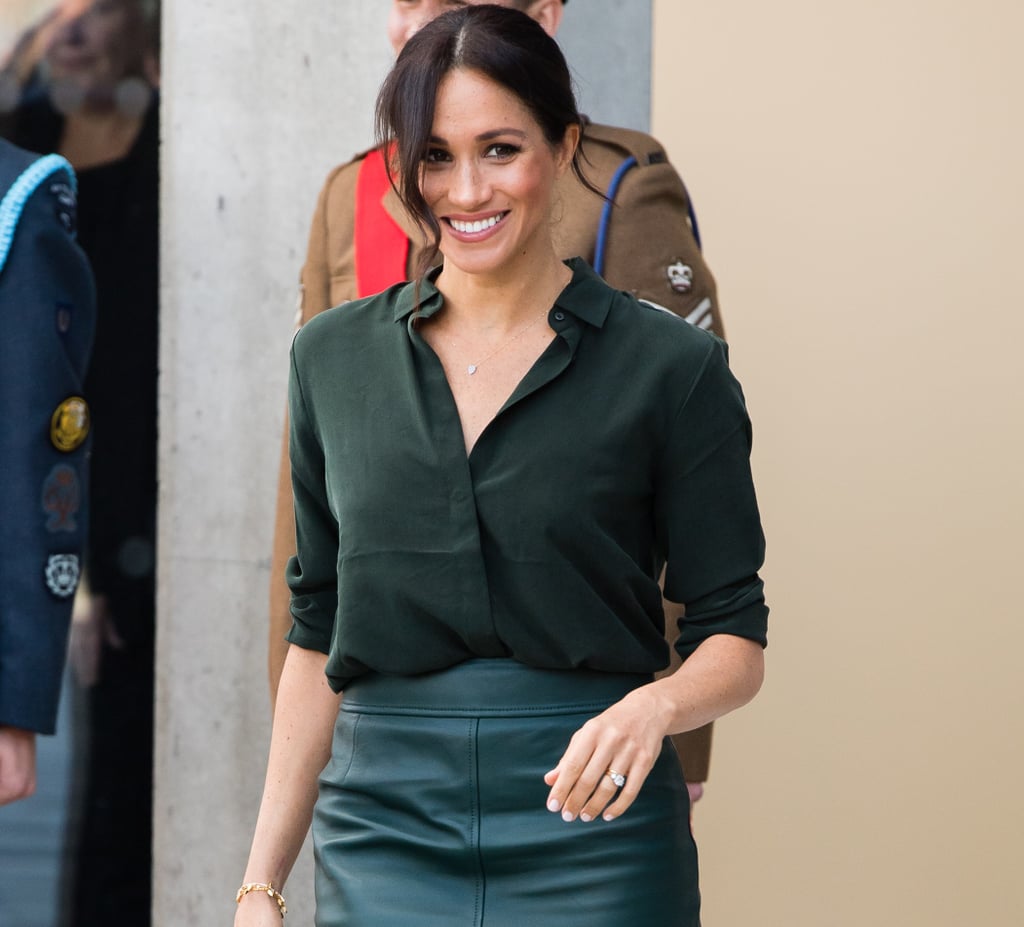 Meghan Markle "Lives In" This Delicate Jewelry That She Never Takes Off

Imagine being able to choose your jewelry from the royal archives. One of the first treasures we admired on Meghan Markle was Princess Diana's Asprey gemstone ring, which she styled with her Stella McCartney wedding reception dress. But while there are plenty of stunning baubles that fall into that category, many of which Meghan will likely have the honor of trying on, her Adina Reyter jewelry is what you see her wearing almost every day.
Meghan owns three pieces from the brand, which boasts an affordable price point for diamonds, and she's even worn the label's Teardrop necklace with its "3 Amigos" studs, making for a complete set. When I had the chance to talk to Adina about Meghan, she raved about the duchess and her natural styling prowess. Adina's favorite thing about Meghan is simple: it's that when she's wearing her delicate designs, she looks happy.
That's why Meghan has become a muse for the brand. She's rocketed the Adina Reyter business to fame and even inspired a new collection full of marquise diamonds, coming out soon. Ahead, find out how and when Meghan first secured her Adina Reyter items, and shop them for yourself.
Source: Read Full Article