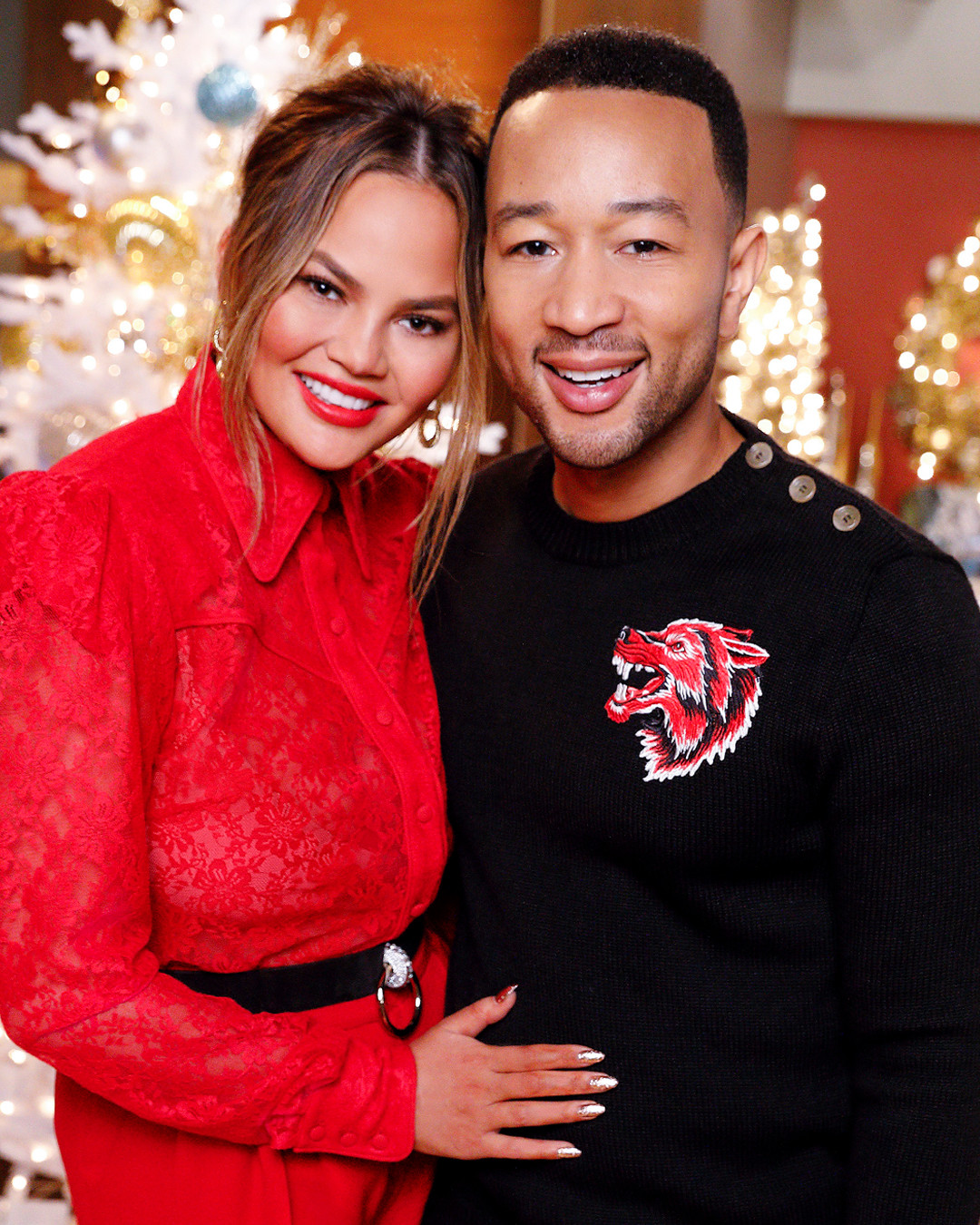 Trae Patton/NBC/NBCU Photo Bank via Getty Images
It's going to be a Legendary Christmas!
In between concert dates of his A Legendary Christmas Tour, John Legend found some time to bring his holiday cheer and fashion to Fred Segal Sunset, hosting a "A Legendary Shopping Night" in the Ralph Lauren pop-up space. With his album, merchandise designed by Ralph Lauren, LVE by John Legend winery and Chrissy Teigen's Cravings: Hunger for More cookbook perfectly placed among festive decorations, the "Bring Me Love" singer made it clear that family is at the center of everything he does, especially during this time of year.
"We love to cook," he told E! News. "We love music. We love it all. The best part [of the holidays] is cooking together and serving our family."
Considering that his wife is a best-selling author of two cookbooks, it's evident that their house is full of good food. However, when it comes to her famous recipes, John has a favorite: "The French onion soup is perfect for winter," he shared.
While good food may be on the top of everyone's holiday wish list, spending the holidays with the Stephens means more than just stuffing your face (although that would be enough for most). There's another holiday tradition that being handed down from generation to generation in John's family: Dressing to the nines.
"Both of my parents are tailors, so I'm into really good tailoring," he revealed after sharing his excitement on the launch of his father Ron Stephens' hat line, Popz Topz. "We've been dressing up since I was a little kid, going to church together."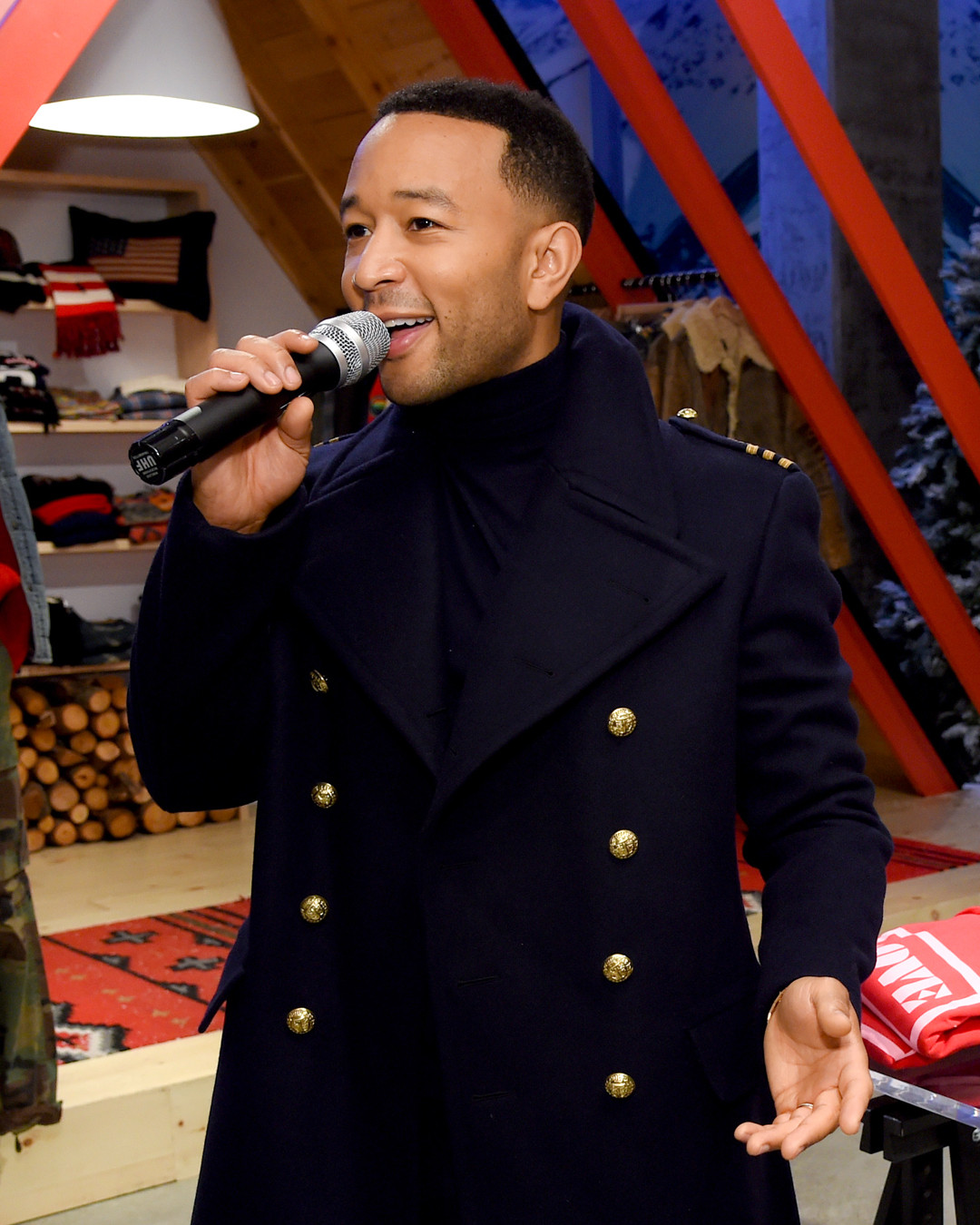 Michael Kovac/Getty Images for Fred Segal
In case you missed it, the EGOT-status singer has been revealing epic menswear throughout his tour. We're talking plaid, velvet and red jacquard suiting, fur hats and beautiful knitwear.
In regards to his tour fashion and holiday style, he said, "We wanted it to be retro. Everything's very nostalgic on the show. The show harbors back to the Ed Sullivan Show and Nat King Cole and American Band Stand—retro vibes, because the whole show is like that. We wanted it to be colorful, festive and fun."
With the tradition of fashion so heavily ingrained in his family, it's now time for John to share his knowledge and style with his kids, Luna and Miles. However, considering that Luna is only two years old and Miles is seven months, his style tips haven't quite stuck.
"They have no idea what they're doing," he said with a big smile. "Luna just wants to wear a princess dress all the time. She changes princess dresses like two or three times a day."
Considering that John is now the king of Christmas, technically, that makes Luna a holiday princess, so her style actually makes a lot of sense.
Source: Read Full Article