After three years of weddings on BAZAAR.com, we've seen some of the most incredible gowns and weddings on earth—from Haute Couture masterpieces in Paris to weeklong celebrations in India with celebrity performances. We have also seen what happens when Pinterest goes too far and trends take over: Basic, all-white weddings; stiff, uninspired wedding hair and makeup; tasteless bridesmaids dresses, and ill-fitting gowns are only a few of the missteps in the mix. But that won't happen to you.
We have covered royal weddings and celebrity unions and styled endless fashion and beauty editorials. Now, BAZAAR.com has created a first-of-its-kind membership for brides planning the ultimate wedding.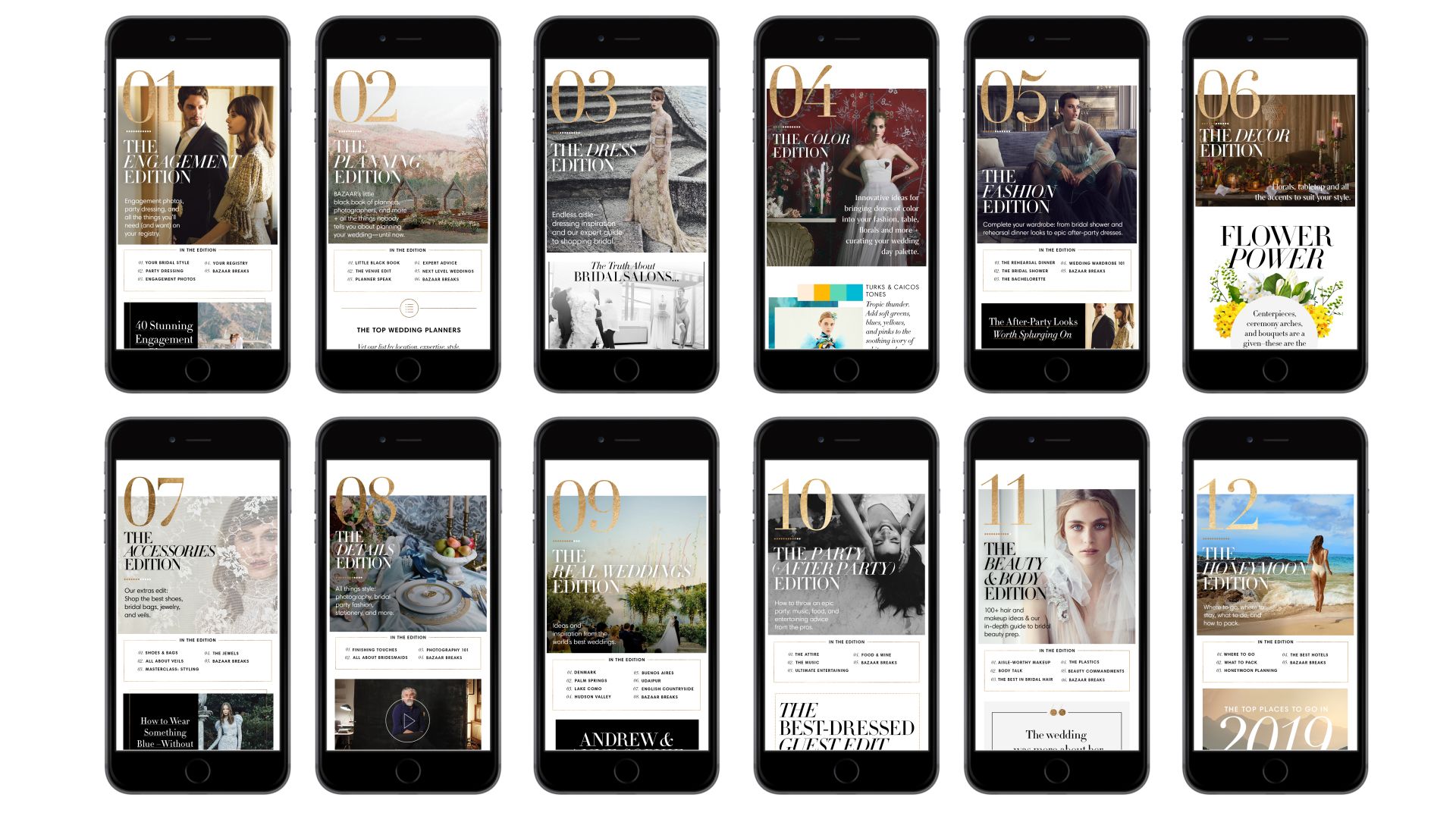 Consider BAZAAR Bride your high-touch highlight reel of fashion, planning, decor, entertaining, and expert advice—no matter how long (or short) your engagement. Expect A-list ideas, stunning dresses and accessories, nonstop visual inspiration, and curated vendor and venue lists.
In 12 weekly editions, which arrive directly to your inbox over the course of three months upon subscription, we'll share our secrets to styling, planning, and curating your wedding. In addition, expect weekly in-depth masterclasses from our Rolodex of the best in the business, like Monique Lhuillier's guide to dress shopping, how to plan the perfect honeymoon, and Daniel Martin's insider tips to looking as elegant and fresh as Meghan Markle.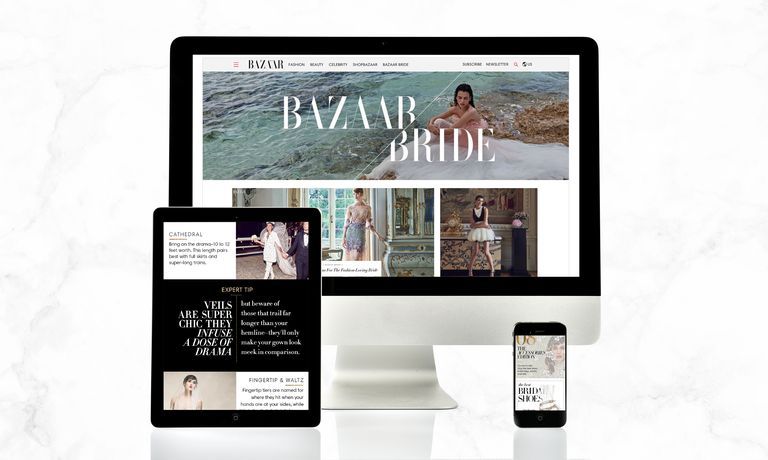 Members will have access to 15 BAZAAR Breaks, which offer deals on products and experiences we know you'll love: like $1,500 off a custom-designed stationery suite from Yonder Design, a friends and family perk on a Black Tomato honeymoon, and 15 percent off jewelry and fashion from Happy Isles, Armarium, Danielle Frankel, and so much more.
For education from the industry's best, binge our members-only video series, aptly named By Invitation Only, which dives deep into fashion, floral design, and photography with Vera Wang, Putnam & Putnam, and John Dolan.
In the BAZAAR Bride Ultimate Membership, subscribers will also unlock unlimited access to weddings on-site for one year.
Remember when commemorating an engagement meant buying the bride a stack of wedding magazines to flip through? This is that stack: elevated, curated, digital, and delightful.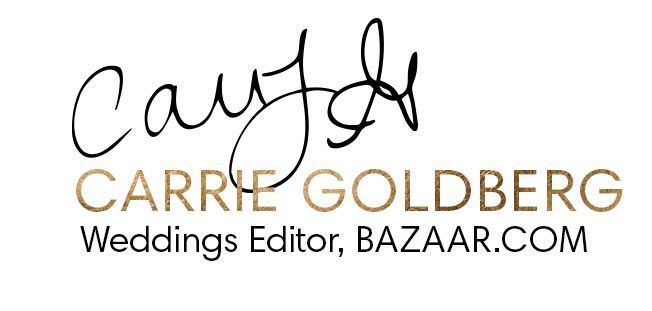 Source: Read Full Article