Although it was just days before Harlem Fashion Row's 13th annual fashion show and style awards (held virtually amid the COVID-19 pandemic), unfinished hemlines and the latest RSVP count were the furthest thing from founder Brandice Daniel's mind when she picked up the phone. "Today is my daughter's first day of kindergarten, and I'm actually sitting outside of her school right now," she says, adding that she had to fight the urge to abandon work and spy through the classroom window all day. With another 30 minutes until dismissal though, Daniel spoke about the business and community she's built with the passion and matter-of-factness that's made her one of the fashion industry's most respected figures.
Daniel founded Harlem's Fashion Row (HFR) in 2007 with the simple-in-theory, but arduous-in-practice goal of supporting designers of color. In May, she doubled down on that support with the launch of Icon360—a nonprofit arm of HFR aimed at providing financial relief to designers impacted by the pandemic. To date, ICON360 has received $1 million from the CFDA/Vogue Fashion Fund's A Common Thread initiative, a $25,000 pledge from childrenswear brand Janie & Jack, and funds raised by HFR through ticket sales to virtual launch.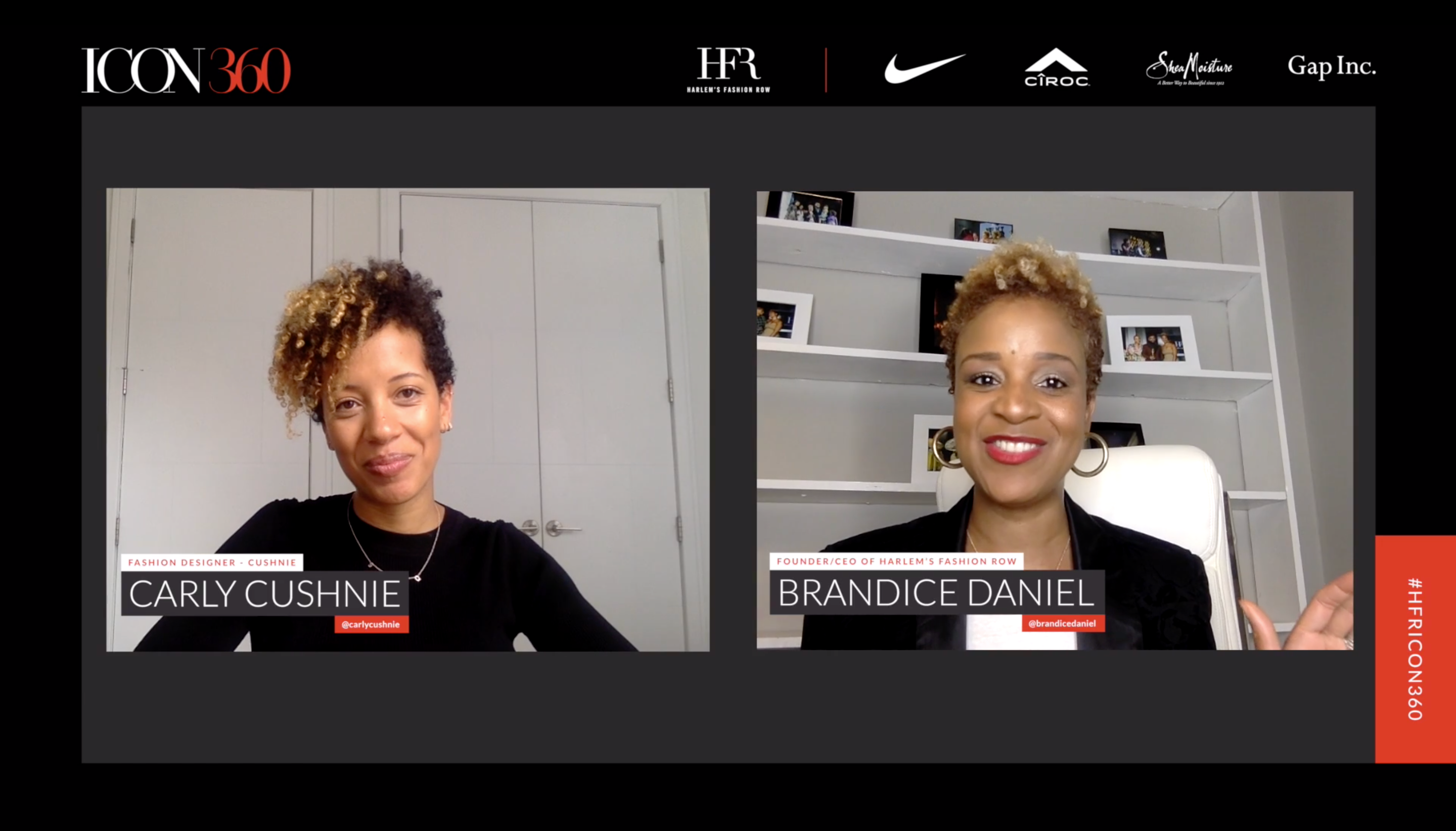 HFR's second annual designer retreat, held virtually in July, connected 75 designers with industry titans, including Terri Agins, Donna Karen, Ralph Lauren, and Tracy Reese. And the annual HFR fashion show and style awards kicked off New York Fashion Week to much fanfare, presenting fall collections by Kimberly Goldson, Kristian Loren, and Rich Fresh, and honoring Edward Enninful, Nate Hinton, Kerby Jean-Raymond, and Lindsay Peoples Wagner. These feats are the latest in a long string of accomplishments for Daniel and HFR over the years. This year's convergence of a pandemic and racial reckoning forced the fashion industry to pay attention. That wasn't always the case.
There is something about Harlem that is incredibly inspiring, and at the time, the creativity, spirit, and buzz there were just undeniable.
In 2007, Daniel was living in Harlem and working in fashion production when she attended a fashion show in Brooklyn. She left inspired to produce one in her neighborhood that highlights designers of color. "I wanted to do something really elevated," she says, noting that she envisioned the effort being ongoing and wanted to give it a name. "There is something about Harlem that is incredibly inspiring, and at the time, the creativity, spirit, and buzz there were just undeniable. It was almost like the beginning stages of a new renaissance. I wrote down a bunch of names, and Harlem's Fashion Row was the one that stuck."
In addition to her full-time job, Daniel was studying international trade and marketing at FIT, and volunteering at Harlem menswear boutique B. Oyama to learn more about the retail business. Oyama quickly agreed to present at the show, but it was a hard sell for others. "It was really tough to get people on board because no one knew who I was," Daniel says. "I asked for so much help."
Seventeen volunteers signed on, and in both an expression of her gratitude and a nod to her Southern, Memphis roots, Daniel cooked them breakfast every Saturday morning as they planned the show. Likening the event to the new Ebony Fashion Fair, the team pulled off the first HFR show on August 17, 2007 at the River Row restaurant. "It was packed, but it wasn't perfect," says Daniel.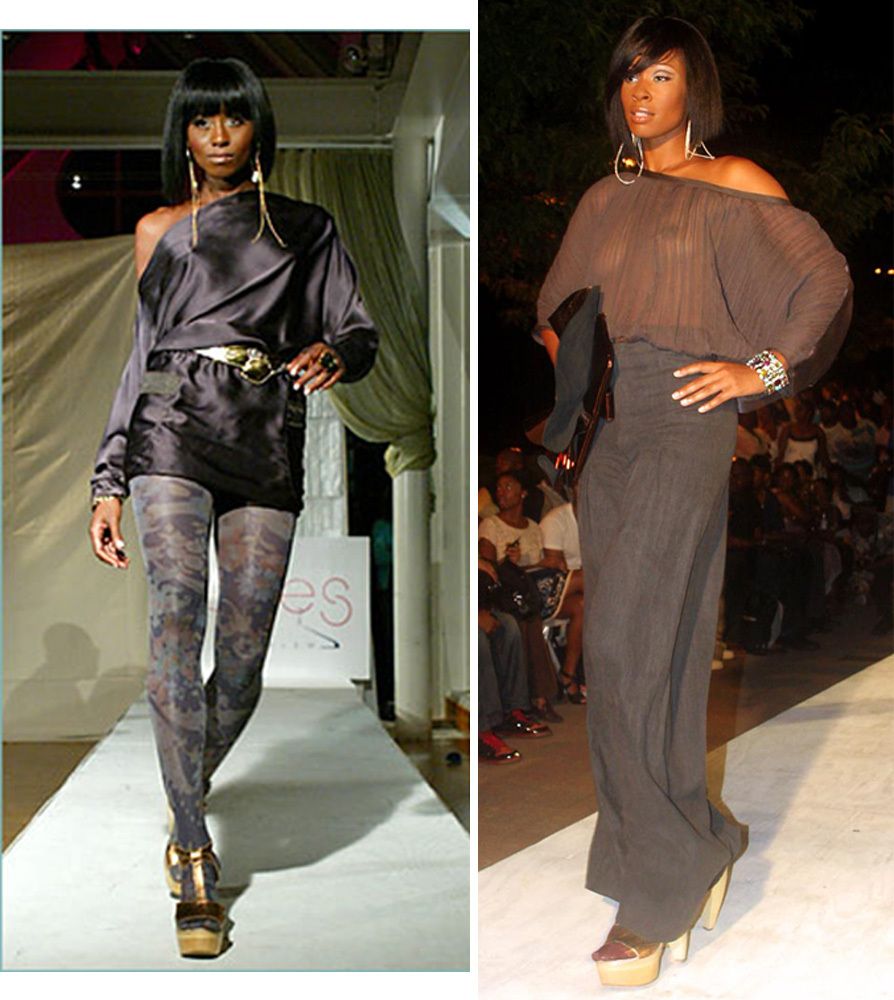 Paint was still drying on the runway when guests arrived, and signs that were meant to be hung throughout the space were too large to fit in their designated areas. Still, the excitement was palpable. "I just remember everyone being so happy," she says. "It felt like the birth of something special." Afterwards, with the next event already on her mind, she sought to assemble an advisory board. "The only person I knew of in fashion at the time was Audrey Smaltz. I basically begged her to be on the board."
A former model who at the time was running The Ground Crew, a company she founded that specialized in backstage management of fashion shows, Smaltz accepted an invitation to speak with Brandice over dinner. "I remember her saying to me, 'there's something about you—there are a lot of people who have tried to do this, but I actually think you can make it work.'" Daniel says. "That was such a vote of confidence." Smaltz agreed to be the first board member, and soon after veteran fashion editor Michaela Angela-Davis signed on to be the second.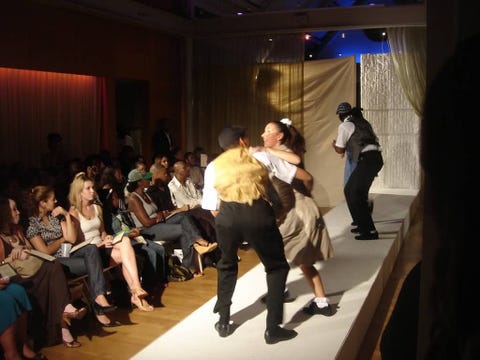 "What's so good about Brandice is that she knows what she wants and she knows how to ask for it," Smaltz says. She was impressed by both her proactiveness in seeking help, and her vision. "[HFR] was never about her," Smaltz says. "It was about her wanting to help Black designers get the exposure and support they needed to run their own businesses."
Save for a few contributions from friends and small partnership deals, Daniel funded the early years of HFR through her savings and 9-to-5. She could have done things on a smaller scale, but noting the adage that when you're Black you have to work twice as hard to get half as far, she willingly spent what was needed to ensure HFR shows were on par with those on the official New York Fashion Week calendar.
We're not having a surface dialogue anymore. We're having honest conversations about systemic racism, and it feels like real change is here.
HFR's 2007 debut was followed by an event honoring Stephen Burrows in 2008, and Daniel continued to go to great lengths to get designers of color the exposure and resources many of their white counterparts had, including mentorship, meetings with buyers, showroom space, publicity, and, perhaps most crucial, meetings with potential investors.
"Young people tell me all the time, 'I'm a fashion designer,'" Smaltz says, "and I never want to discourage anyone, but you need money to run a fashion business, and how many Black designers have that kind or money or have a sponsor?"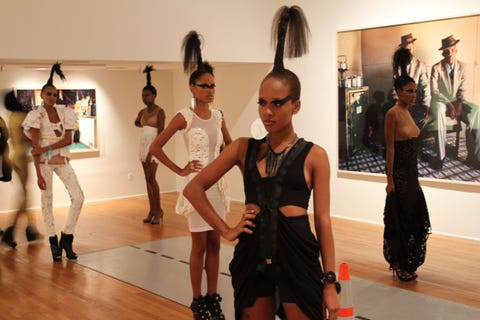 Samantha Black, who launched her label Sammy B. in 2009, was introduced to Daniel by fellow designer Kiki Peterson, and was selected to present her collection during HFR's 2010 New York Fashion Week event. At the time, her designs were, in her words, "very bubblegum"—lots of spandex and neon and bows. For the show, she decided to pivot to more structured silhouettes and a darker color palette, and when she told Daniel she envisioned a set reflective of the gritty, vibrant streets of NYC, the response was, "We're going to make it happen." Held at the Studio Museum of Harlem, the group presentation marked Black's NYFW debut, which also featured Telfar Clemens.
"Brandice was so supportive of every little thing I wanted to do, and that event is one of my favorite memories, because it was kind of like my coming out to the fashion world," Black says. "Afterwards, I was like, I have to keep going." Black has since competed in two seasons of Project Runway and garnered considerable attention in 2017 when stylist Zerina Akers dressed Beyonce in one of her designs. This month, the CFDA named Telfar Clemens the 2020 Accessories Designer of the Year.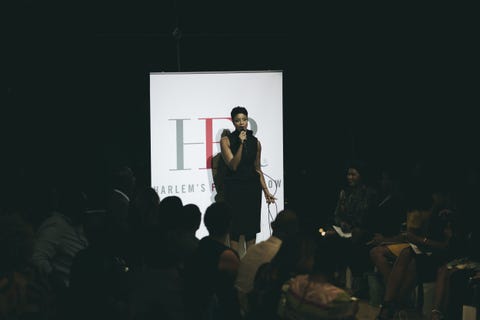 By 2011, HFR had secured Target as their first major sponsor, and Daniel had to juggle her full-time job with planning the show at Jazz at Lincoln Center. "At the time, I was doing a lot of work in Asia, and I knew there was a possibility that my boss could call me in her office and say, 'I need you to go to Indonesia on Thursday.'" Not wanting to risk a potential conflict, she put in her two weeks notice and decided to focus on HFR full-time. "I wouldn't advise anyone to quit the way that I did, but I think it had to be done at that time, because that event required so much from me." June Ambrose, Bethann Hardison, Robin Givhan, and Tyson Beckford were all in attendance. Two years later, when HFR presented at the Apollo Theatre, those spotted in the audience included Fern Mallis and buyers from Bloomingdale's and Macy's.
"As designers of color, we have so much talent, but very few opportunities," says Goldson, who was among the designers that showed at the Apollo. "HFR has opened the world up to seeing our creativity as being important."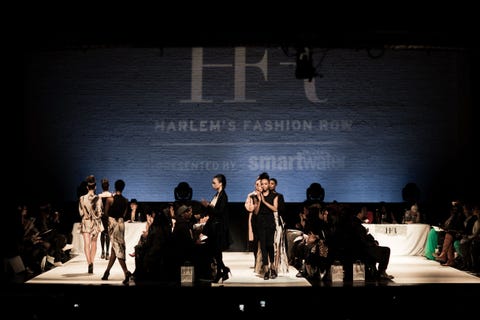 In 2018, along with Felisha Noel of Fe Noel and Undra Celeste, Goldson was tapped by HFR and Nike to design a sneaker inspired by Lebron James's assertion that "African-American women are some of the strongest people on earth." When it was released, the HFR X LeBron 16 sold out in under five minutes.
Today, during a watershed moment in race relations, Daniel's message that the fashion industry has a responsibility to support and celebrate designers of color is no longer falling on deaf ears. She still has the notebook she took to dinner with Smaltz that outlined her vision, and she's finally starting to see it come to fruition. "We're not having a surface dialogue anymore," she says. "We're having honest conversations about systemic racism, and it feels like real change is here."
She has really paved a way for Black designers, and we couldn't be more grateful.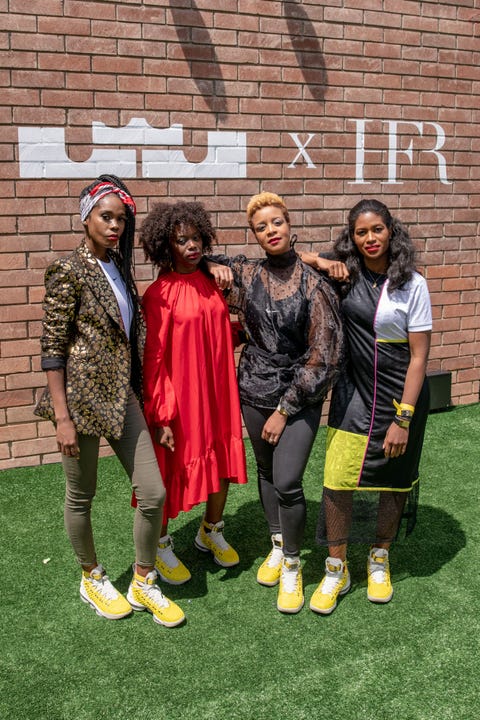 Later this year, HFR will host their first children's event, followed by a fashion tech summit. Planning for 2021 is well underway, and the 15th anniversary celebrations are slated to take place in New York and Memphis in 2022. "I'm committed to doing an event in Memphis every five years," Daniel says, noting that HFR hosted five-year and ten-year anniversary events in her hometown. "Being from Memphis is so much of who I am, and I attribute so much of my success to growing up there. It's important for me to go back and share HFR with the community."
As she ponders the future, Daniel says she's optimistic that the current shift toward a more inclusive and equitable fashion industry will be a lasting one. The designers she has helped over the years hope that in addition to that optimism, she feels a strong sense of accomplishment too.
"She has really paved a way for Black designers, and we couldn't be more grateful," Goldson says. "She should feel validated as a pioneer and a history maker. She should feel like a superhero."
Source: Read Full Article