Let's recap: Midterms are over, and you're prepping your planner for the last month or so of the semester. There are sporting events you want to attend, and study sessions that have been booked since syllabus week. You're honestly blown away that your first break is right around the corner, but you're also looking forward to seeing your pup, best friends, and being back home. A few things are bound to happen during your first Thanksgiving break back home. Don't worry — it's all good stuff, right down to that bowl of mashed potatoes.
Right now, you're probably most excited about sleeping in your own bed and having home-cooked meals. As much as you love college, the dorm room life isn't always ideal when compared to home sweet home. Your mattress isn't as cozy as it could be, and the dining hall doesn't make chicken using your mom's secret recipe. Not to mention, a break from your classes and everything going on on campus is much-needed. That way, you can hit the ground running when you get back, and crush your finals, too.
Your plan is to walk through the door and immediately find your pup. She's been wondering where you've been, and you vow to never leave her again. Then, you're going to text your friends, catch up with your siblings, and raid the fridge. These eight things will likely happen as well.
1

You Appreciate The Little Things About Home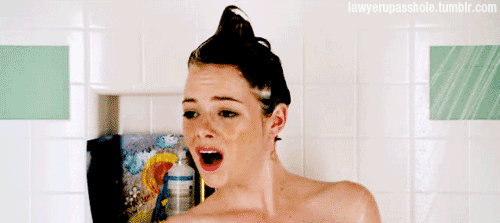 Leaving your hometown makes you appreciate it so much more. In high school, you may have said over and over again, "I can't wait to be somewhere different," and the change in scenery has been refreshing. You're making new friends and pursuing your passion in class. But during your first break, you realize that you truly love little things about home.
You love the smell of your kitchen when your mom is cooking something good, and being able to shower whenever you want (without flip-flops, too). You drive down the same streets and notice that you love the way the trees look this time of year. Oh boy, it feels good to be home!
2

You Reunite With Your Hometown Friends And Talk For Hours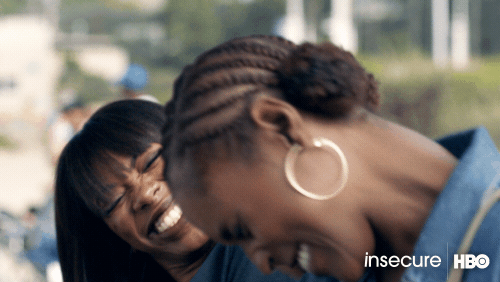 You get a rush of excitement just thinking about reuniting with your friends from home. Sure, you talk to them all the time when you're at school, but seeing them in person is so much different — and you still have lots to catch up on.
On your way back from school, you start texting in the group chat and making plans. Everybody wants to get together as soon as possible, and you arrange to grab coffee the next morning. The second you see their faces, you squeal, and then sit with your Pumpkin Spice Lattes and talk for hours. (Can you get another? This is going to take a while.)
3

You Request Certain Home-Cooked Meals From Mom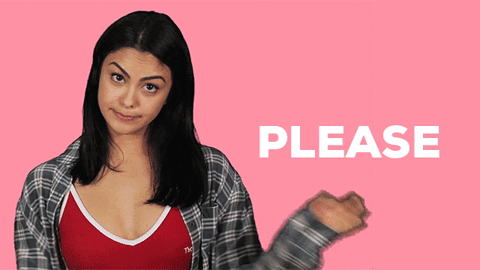 You're grateful for a lot of things in your life, but your mom's home-cooked meals take the cake on your first break. You come home and she already has your favorites in the oven. Mashed potatoes are being mashed on the counter, and there are even chocolate chip cookies cooling on a rack for dessert. (Does it get much sweeter than this?)
Dining hall meals just got really old, and fast. You liked the omelette station or the vegetarian options for dinner, but nothing beats something made with love from mom. While you're home, be sure to spend some quality time with her in return, OK?
4

You Get Asked A Bunch Of Questions At Thanksgiving Dinner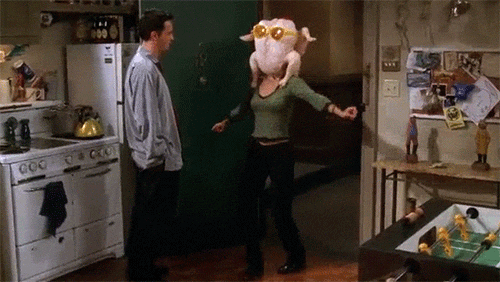 Getting asked a bunch of questions at family dinners is inevitable, whether it's your first break or your last. Your family members haven't seen you in a while, and want to hear all about life at college. They ask about your classes and what you're majoring in. (Be prepared with some answers, and the whole conversation will be smooth sailing.)
Truth is, they just care about you and are interested in your life. They want to know that you're thriving during your first semester — and you are! Share a sweet moment with them, and embrace every question that comes your way.
5

You Run Into People From High School, Like Everywhere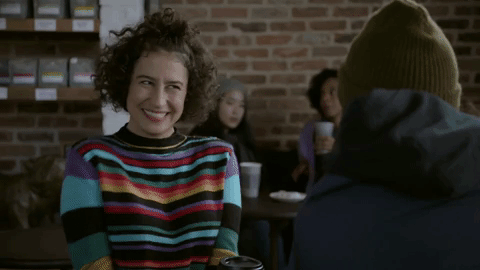 Being in your hometown means that you're bound to run into some familiar faces. You attend a football game at your high school, and see girls who used to be in your algebra class. Your old crush walks by the bleachers, and your stomach fills with butterflies. Should you go say hi? Sure, why not.
At first, some of these conversations may be a little awkward — it's been a while, after all! But then, you get right back into the groove of things. Nothing changed too much while you were gone, and everybody's excited to hear about your plans to study abroad. (It is pretty cool, huh?)
6

You Start Getting Ready For The Holidays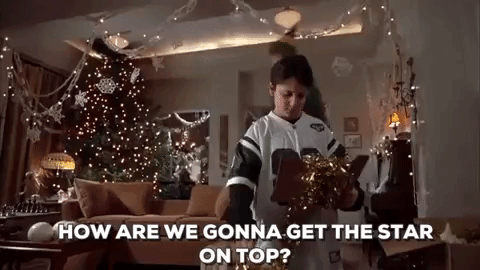 Your first break tends to revolve around eating a big turkey dinner with your family. But when all the mashed potatoes are gone and the pies are on their last slice, it's time to get ready for the holidays.
Maybe your family has traditions around this time of the year, like shopping for the tree together or baking cookies to send to friends. You spend those last few days before you go back to school building gingerbread houses and putting up decorations. Now, you just need to do the same in your dorm room — you know, considering you're in the holiday spirit and all.
7

You Spend Time Doing Things That Make You Happy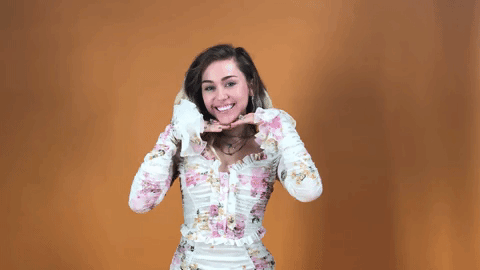 Let's be honest: College gets busy. You're constantly running from one class to the next, and trying to squeeze in lunch dates and study sessions in between. On any given day, your friends catch you in line, grabbing a second cup of coffee. (Sorry, but not sorry!)
During your first break, you get some time to slow down, though. You read a book for pleasure, or take a long bubble bath and soak in the peace and quiet. Suddenly, you have time to yourself and the space to live more freely. Phew! Now, you're ready for the rest of the semester.
8

You Can't Wait To Get Back To College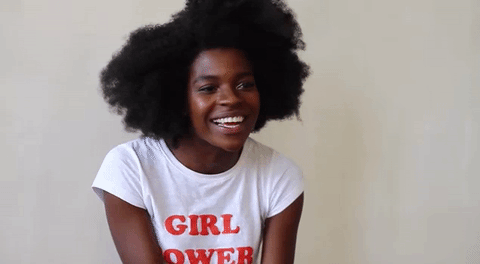 Being home is a dream come true, but you get to a point during break when you're ready to get back to college. You want to hang with your roommates, and you miss your little freedoms like not having a curfew and making mac and cheese at midnight. The group chat is even blowing up with the message, "Can we go back to campus, like now?"
So, the last few days of break, you start prepping for your return to school. You run some errands and stock up on essentials like notebooks and snacks. In a few weeks, you'll be home again — and it'll be so good, too. What happens then? *Cue the Gossip Girl voice.* Well, that's one secret I'll never tell.
Source: Read Full Article