Watch out! This post contains spoilers.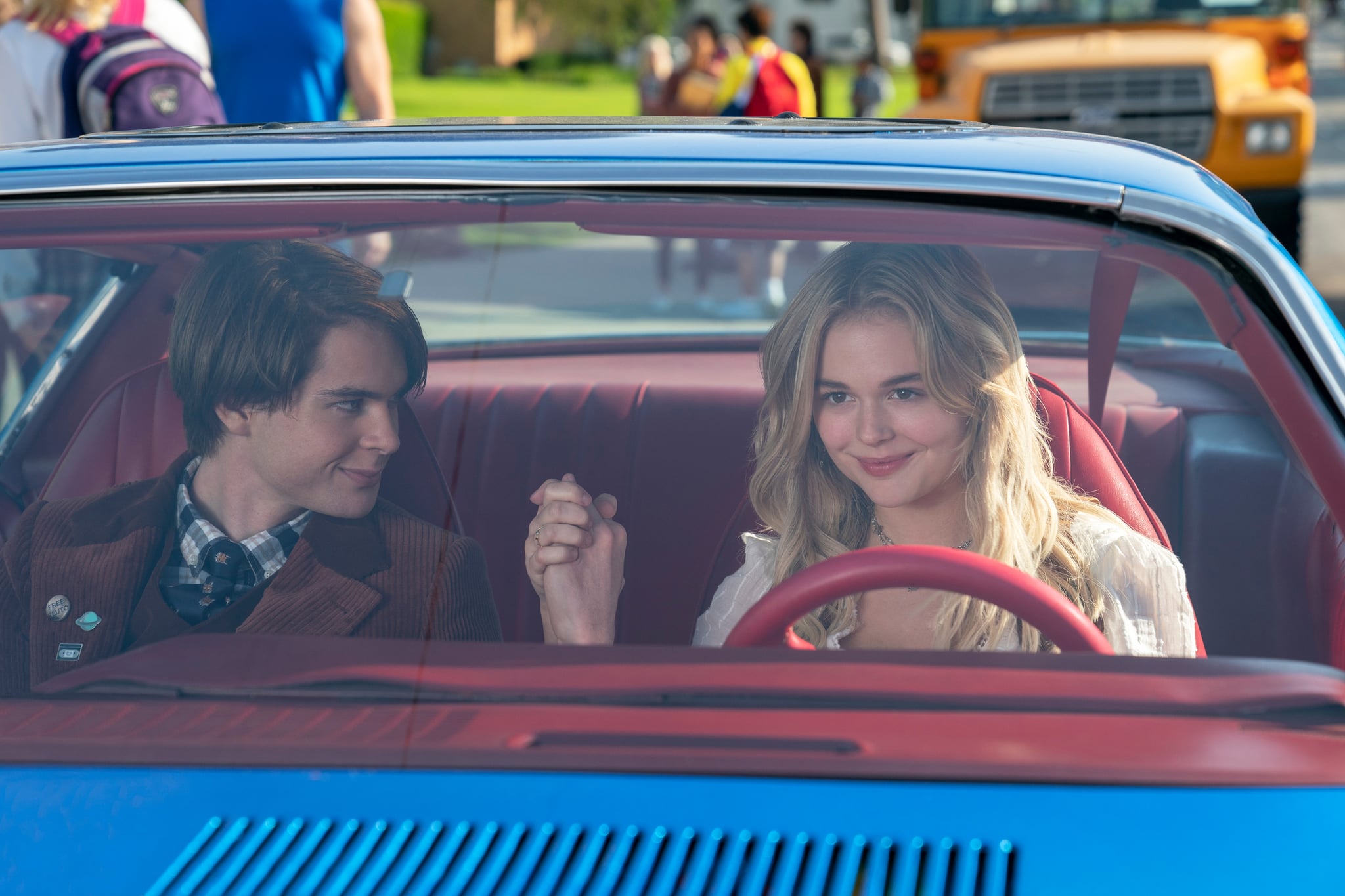 While 2017's The Babysitter became a cult classic with horror fans, its sequel The Babysitter: Killer Queen has rightfully earned a spot with beloved teen horror favorites, like Friday the 13th and A Nightmare on Elm Street. Judah Lewis stars as social outcast Cole who's still reeling from the events of The Babysitter, while Emily Alyn Lind plays his best friend/crush Melanie. Killer Queen follows what happens when Cole decides to forget the past and join Melanie at a lake for a party he'll never forget. When things finally start to go his way, the satanic cult resurfaces to finish the ritual they started all those years ago.
As Cole, Lewis isn't your typical "final girl" — primarily because he's a boy — making the title "final girl" seem far more suited for Lind's Melanie. However, about 30 minutes into the film — which is now streaming on Netflix — we quickly realize there's a reason Melanie won't be the "final girl:" she's the villain who betrays Cole like his babysitter Bee does in the first film. In a recent interview with POPSUGAR, Lewis and Lind discussed how their characters have changed between films, their reaction to the big twist, and director McG's excellent usage of movie references.
In The Babysitter, we see what we hope are the seeds of a romantic relationship between Melanie and Cole. When Killer Queen picks up two years later, though, they're just friends. "Mine and Judah's character, Cole, go through an ordeal that brings us really close together, but then we both decided to deal with that differently," Lind explained about what happened to the pair between films. "Melanie sort of deals with it by pretending it never happened and trying to be normal, and Cole deals with that by feeling like he might be insane while wanting to find the truth because it affected him more."
Melanie is popular, while Cole (who is on a plethora of pills and visits the school's guidance counselor almost every morning) is an outcast. "I think for Cole, it's like a slow burn," Lewis mentioned, "There's this feeling of incredible joy that he's able to finally move on with his life. And then, suddenly, it all turns in on him when it turns out that all the evidence is gone and he can't prove any of this took place. Over the two years of people not believing him and him being medicated, he's really just trying to survive high school."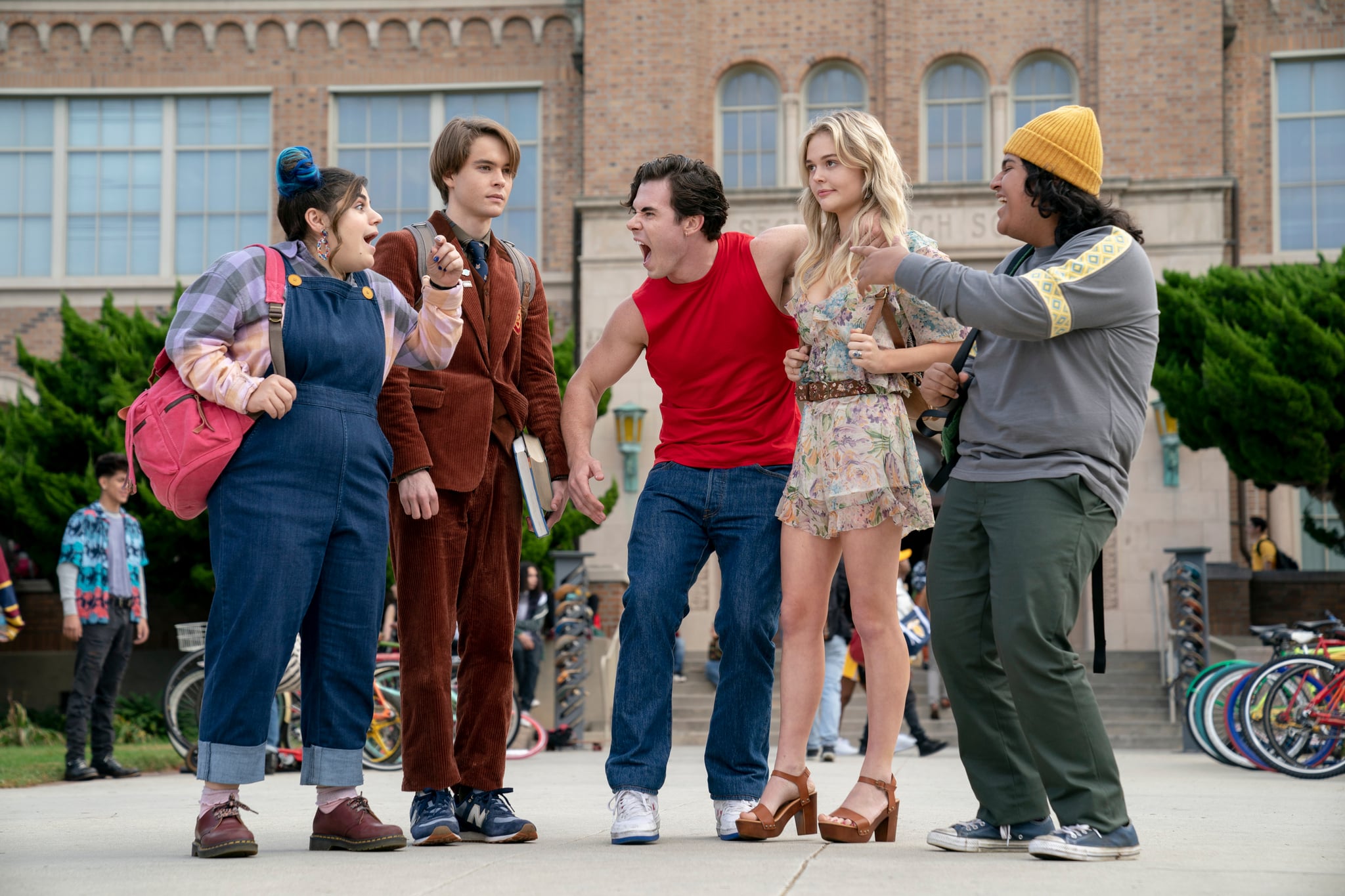 When we see Cole and Melanie together, we feel as if "they have this beautiful connection" and that Melanie is still looking out for him. That's why her reveal at the lake almost feels like the ultimate betrayal. On how Lind felt about becoming the villain, he said, "It was really fun being able to do the switch . . . [especially] the manipulation that she does to Cole in order to try and kill him." However, it wasn't as fun for Lewis. "I was devastated . . . I think for Cole, he finds himself in this world where Melanie is his only true friend. And in all of that, everybody thinks he literally lost his mind now, which in turn, is causing him to think he may have lost his own mind. It makes it all the more unbelievably devastating when that turn does happen. It's such a gut punch, just like Bee's turn in the first movie was in a very similar way."
Melanie's betrayal wasn't the only twist in Killer Queen. During the end credits scene of the first film, we see that Bee survives her injuries, and at the end of the sequel, we find that Bee is the titular "Killer Queen." But instead of killing Cole and Phoebe, she tampers with the ritual that ends with the deaths of Melanie and the blood cult — and not even Lewis saw that coming. "I think Cole and Bee's connection in the first film is so magical and so incredible," he said. "To be able to kind of resurrect that in such an incredibly beautiful way where she gets to redeem herself and we get to be on the same team again, was just such a fun surprise." For Lind, the twist shows how Melanie isn't as innocent as we are initially led to believe. "You never see it coming. [Melanie] totally is hiding behind this facade of wanting to be an Instagram celebrity, and she'd do anything to get to that point. Even betray her best friend."
Source: Read Full Article