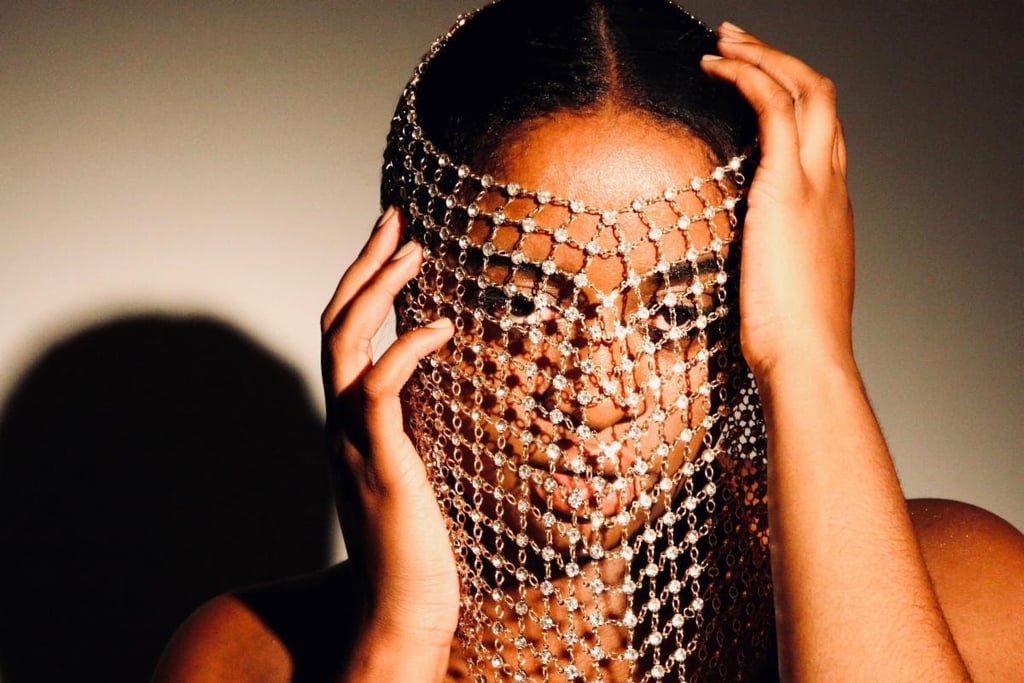 Allow Us to Introduce You to Ayoni, a Barbadian Singer With the Voice of a Goddess

Up-and-coming, 20-year-old singer Ayoni should be on your radar. Born in Barbados and raised in Singapore, Indonesia, and the US, the rising star is stepping onto the music scene with her debut album, Iridescent. The eight-track LP — inspired by Ayoni's first year living in the US after moving from Jakarta, Indonesia — beautifully mixes indie vibes with pop and R&B. Opening with the catchy tune "Wife You Up" and concluding with the ethereal "Me and My Light Lit Lover," she croons about her experiences with romance and finding peace, as well as the beauty of femininity.
"Iridescent is a good night when you realize it; The dance floor at 3 a.m., the arms of your lover, a freeway ride, and newfound freedom. It is also the morning after, the train ride home, and the silence when the door closes and you're alone again," Ayoni said in a statement. "It relishes in the intensity of the heights because it knows that the lows will come, and it holds you through them. Iridescent is heartbreak, loneliness, pain, anger, joy, power, peace, lust, love, and destiny, but most of all it is true. I am iridescent. This is my coming of age and an extended invitation to the world I created for myself."
Ahead, listen to every track from Iridescent for a transcendental experience!
Source: Read Full Article