YouTube content creator Blaire White, who often talks about her experiences as a trans woman, rose to prominence on social media with her controversial takes about everything from political issues to gender identity. She has also been open about her transition over the years, including gender confirmation surgeries like facial feminization and hormone treatment.
In a new video on Nov. 10, White talked about the next step in her journey with her usual frankness and no-holds-barred honesty. In 2018, the popular YouTuber told viewers she was going off hormones temporarily in order to preserve her DNA to have a child with a surrogate. The 27-year-old activist opened up about her road to parenthood with her fiancé, Joey Sarson, in her 2020 update.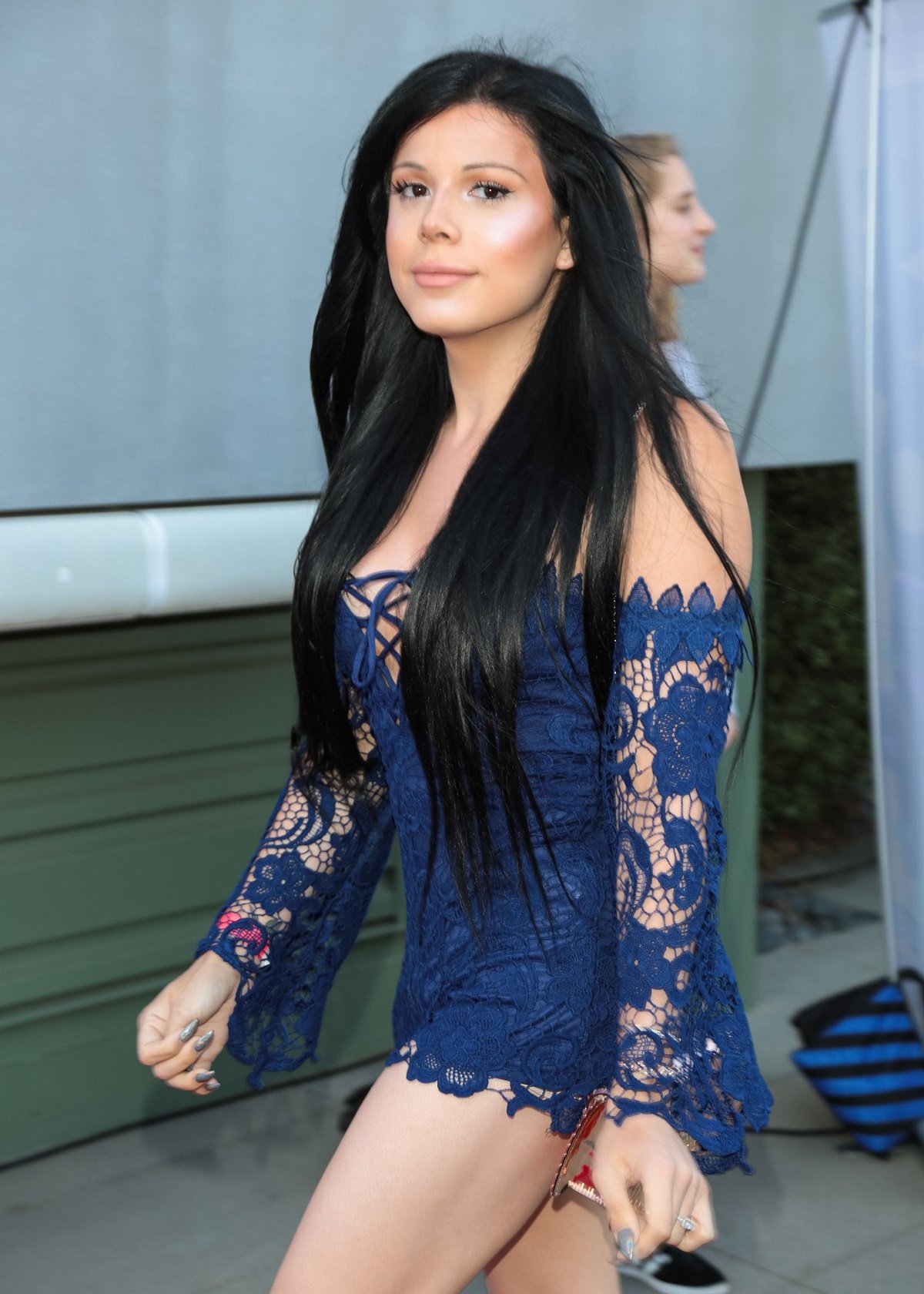 White said going off hormones was an 'awful' experience
In a new YouTube video, "The Truth About Why I'm Still Not a Parent," White reflected on her experience going off hormones temporarily in order to try to become a parent via a surrogate.
The social media influencer reminded her fans of her 2018 video, "I'm Detransitioning," in which she explained that she was planning to stop her treatment for the time being to preserve her DNA. While she'd gone through with her plan, White revealed that it hadn't gone quite as she'd hoped.
Describing the experience as "awful," White said, "It was a really big deal for me to go off of hormones." The physical changes she went through – like thicker body hair, hairline recession, and oily skin – were "traumatic" and "really scary" for her due to her gender dysphoria.
Even after all her efforts, White was unfortunately unable to preserve any of her DNA. According to her doctors, she'd simply been on hormones for too many years for it to be possible.
"To go through that and still not have any results that I wanted was super upsetting," White confessed.
The YouTuber said she was now considering adoption
White went on to explain that she and her future husband, Sarson, originally planned to have two children – one with a surrogate using White's DNA, and one with another surrogate using Sarson's. Now, the influencer was concerned to do so if her children would only be "biologically linked to him and not her."
As a result, White said, adoption was looking much more likely. Still, she and her fiancé weren't always thrilled at the prospect.
"Adoption is one of those things that, in the beginning, both Joey and I said we did not want to do," White said. "It was really important for both of us to have kids with our own DNA."
Since then, though, the idea of adoption "had really grown on her."
After all, the YouTuber said, "A parent is a parent. There's something even more special about giving a child a home who wouldn't get one…The idea of giving a safe and loving home to a child who would otherwise grow up without parents definitely makes my heart feel good." Now, White and Sarson were in serious talks to prepare for the adoption process.
She advised viewers to think about potential fertility issues as early as possible
While White now seemed excited about the prospect of adoption, she admitted that she was frustrated by the fact that her doctors didn't warn her about the potential of infertility when she started hormone treatments. She started her medical transition when she was just 20 years old. At that point, she wasn't thinking much about having children. Now, she felt that parenthood would be an essential part of her life.
"I don't personally see my life having the fulfillment and value that I want it to without having kids at some point," White shared.
The influencer concluded her video by advocating for young trans people to consider preserving their DNA and planning for the future – even if they weren't sure just yet if they wanted to be parents.
"Even if you wholeheartedly believe that you never want kids and you never want a family, it's probably worth it to just save your DNA," White argued. "You never know where you're gonna be 5, 10, 15 years down the line, and you don't want to close off your options."
While White's message was primarily aimed at other trans people, particularly trans women, she thought anyone going through fertility issues might relate to her story.
"This isn't just about trans people," White asserted. "I think anyone with any fertility issues or anyone who wants to be a parent through any alternative method at all could relate." She added that infertility was much more common than many people knew – and not talked about nearly enough.
Source: Read Full Article