The Worlds of DC might have just had their first $1 billion hit with Aquaman, but that's a drop in the ocean compared to what's expected from Avengers: Endgame.
Last year, Avengers: Infinity War grossed a huge $2.05bn—the highest-grossing MCU offering to date—and cracked the all-time top five, leaving it looking like this:
Avengers: Infinity War ended on a bombshell for Marvel fans everywhere, even if they could all assure themselves that Avengers: Endgame was on the way. But that has only heightened the fevered anticipation for the movie as the question becomes HOW they will bring back our fallen heroes.
So could all that build-up lead to Avengers: Endgame breaking Avatar's incredible record as the biggest movie of all time? Let's take it one record at a time.
"Avengers: Endgame certainly has some huge box-office shoes to fill with the previous three Avengers films setting new benchmarks for what is possible in terms of opening weekend performance," Paul​ Dergarabedian, senior media analyst at Comscore, tells Digital Spy.
The Avengers (aka Avengers Assemble in the UK) was the first movie in history to take more than $200 million in its opening weekend in the US, while Avengers: Infinity War currently holds the record for biggest worldwide opening of all time at a whopping $640.5m.
Avengers: Endgame is opening pretty much everywhere globally around April 26, so that record is "potentially within its grasp", according to Dergarabedian. But will that continue and translate to an all-time record come the end of Avengers: Endgame's theatrical run?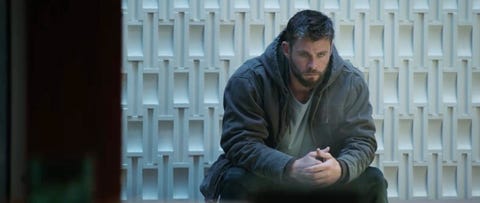 Marvel Studios
"There may be a finale bump (like with Harry Potter and the Deathly Hallows: Part 2), but this won't be a '3D for the first time' situation and, frankly, MCU pushed the whole 'it all ends here' angle with Infinity War that they may not be able to play that card again," Scott Mendelson of Forbes tells Digital Spy.
"There will be a contingent of folks who only care about the big twists and final turns, so once those are out in the open there may be slightly less of a gotta-see factor. It won't be building off Black Panther and it'll be the first Avengers movie in a year as opposed to two or three years."
Mendelson adds that Avengers: Endgame will face competition from Detective Pikachu overseas so "it won't have the whole field to itself for the first few weeks like last year": "Either way, I have a hard time picturing it making any less than Jurassic World numbers, but nor should we weep if it ends up in Age of Ultron/Last Jedi territory."
That would put Avengers: Endgame around the $1.3bn-$1.4bn mark which would likely be seen as a disappointment by Disney. One extra boost (if it needed one) for Avengers: Endgame could come from the release of Captain Marvel, out on March 8 (seven weeks before)
The solo movie will introduce Brie Larson's superhero into the MCU and is widely expected to tie closely into Avengers: Endgame. "Unless Captain Marvel is terrible, like Green Lantern bad, I can't see it doing anything but helping," argues Mendelson.
Imagine, if you will, that Captain Marvel ends on a game-changing scene (say, Captain Marvel time travelng to 2018), that can only boost the build-up to Avengers: Endgame, spawning yet more theories and fan speculation.
But it is a case of quality when it comes to Avengers: Endgame too. The highest-grossing movies don't get to be that without repeat viewings, so the movie can't just rely on everyone wanting to see what happens. If the conclusion doesn't satisfy fans like Avengers: Infinity War did (despite all those 'deaths'), then that could impact its run after its opening weekend as the fans would be unlikely to go back for a second helping.
It appears though that Avengers: Endgame just has too big of a gap to make up to challenge Avatar's crown and, what's more, Mendelson is "not sure anything will ever top Avatar".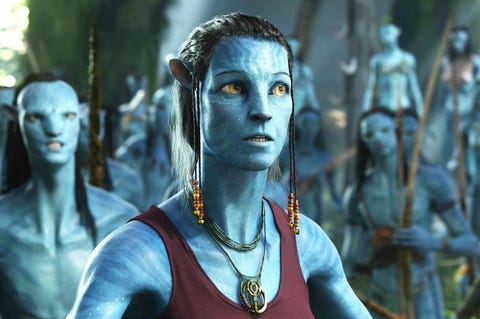 20th Century Fox
"There is almost zero chance of Avengers: Endgame outgrossing Avatar. Even with all the hype in its favor—and nine years of inflation—last year, Avengers: Infinity War still earned nearly $100m less domestic and $700m worldwide than Avatar," he outlines.
"And, again, Avatar had the super-leggy Christmas season and no hard competition until Alice in Wonderland two months later. Avengers: Endgame will get hit with Pokemon, John Wick and Aladdin within the first month."
According to Dergarabedian, we could even be looking elsewhere among Disney's 2019 releases for a record breaker, even if it's guaranteed that Avengers: Endgame will "rank among the biggest opening performers of all-time".
"The mammoth final global total that is in the cards for the film may see an eventual challenger in Disney's own 2019 release of The Lion King that could roar to unprecedented —and benchmark setting—box office heights. Not a bad problem for Disney to have," he notes.
Now if that turned out to be the case, that truly would make it the King of the Jungle. Thanos who?
From: Digital Spy
Source: Read Full Article