Imagine how surprised we all were when we found out that Emma Roberts is pregnant with her first child! Now take that surprise and add it to the fact that a bunch of people didn't know Emma was dating anyone to begin with—yeah, it was a lot to process at once. Anyway, joke's on us because Emma has quietly remained in a committed relationship with actor Garrett Hedlund for more than a year now…making him the father of Emma's child.
But! The good news is that there's *some* information about Garrett out there on the internet so we can see if he'll make a good father or not get an idea about what he does, what his interests are, and who he's previously dated. That being said, let's dive riiight in.
Garrett's a Virgo
Starting off with the most important details, obviously—he was born on September 3, 1984.
Garrett and Emma started dating in March 2019
Ah, let's take a brief walk down memory lane, shall we? Garrett and Emma first made headlines as a couple in March of last year when they were spotted holding hands while on a walk in Los Angeles. At the time, their relationship wasn't anything too serious and they were just having some good ol' fun.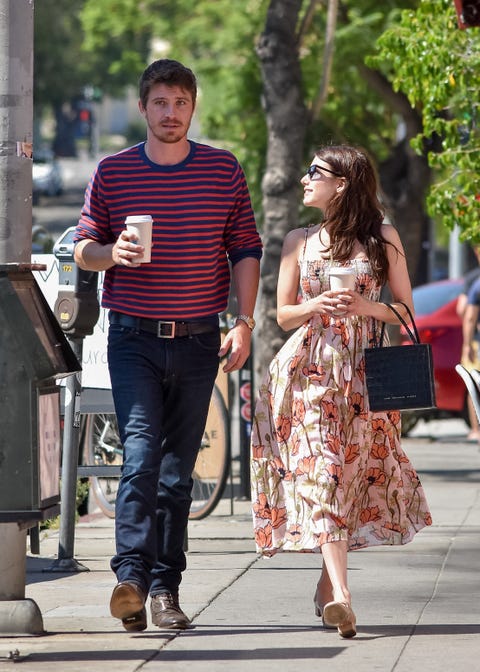 "Garrett and Emma have been friends, but this is new, casual, and just a couple of weeks old," an Us Weekly source said at the time. Although Garrett and Emma are expecting a baby now, as of January, "they are not talking an engagement or marriage at the moment…they like hanging out and going out together, and their relationship is more fun than serious."
Garrett's an actor
Garrett hasn't appeared in many high-profile movies recently, but in the 2000s and 2010s, he managed to secure some pretty good roles.
Garrett was in the mythological war drama Troy alongside Brad freakin' Pitt for his first feature film, which ain't too shabby! He also starred in Georgia Rule with Lindsay Lohan, Friday Night Lights, Tron: Legacy, and Country Strong. Garrett has appeared in 17 (!) other movies and took home the Young Hollywood Award for Actor of the Year as well as Maui Film Festival's Rising Star Award in 2011. So, yeah, he's the ~real deal~.
Garrett dabbled in modeling when he was younger
Well, if you count modeling L.L. Bean backpacks in the early aughts as true modeling, LOL.
Source: Read Full Article